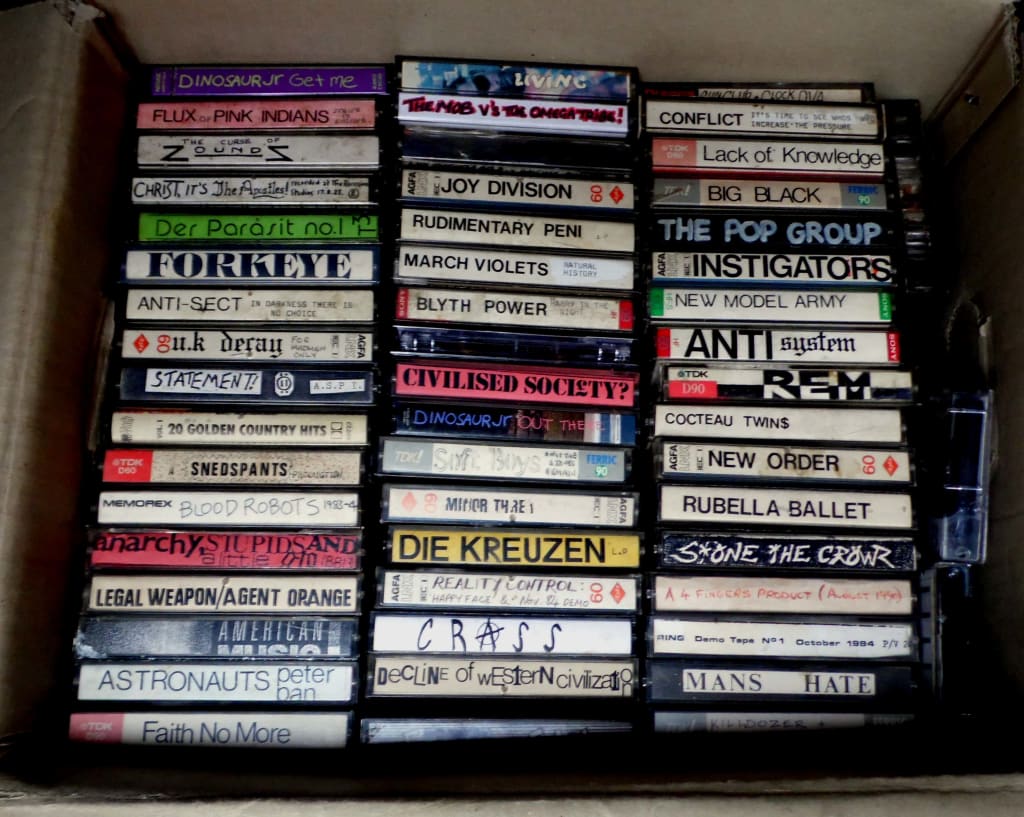 What even is a cassette? (My own photo)
I never actually watched the TV show Life Laundry, but I get the premise. In the show, London-based American home consultant Dawna Walter, and house clearance specialist Mark Franks went to the aid of people who had an issue with hoarding clutter.
Sometimes, the unwitting hoarders would be instructed to throw items of sentimental value into a skip with all of their other rubbish. The scene might go along these lines.
"But I've had that since I was a small boy."
"Let it go, Anthony."
I'm not sure what the Life Laundry team would make of my own useless possessions, but if they ever were to visit, they might need two skips.
Obsolete Media and Worthless Trinkets
You see, I have enough clutter stowed away to set up a junk shop, and I might even have considered that option, had my junk not been actual junk, that is mainly obsolete media and worthless trinkets.
I'll start with the collection that all men above a certain age are reputed to cling on to, the bag of assorted cables. I have a plastic bin full of cables in the garage, and a box of similar in a cupboard.
I came this close to taking those in the bin to the recycling centre only last week, but when I hauled them out I spotted a charger for an old phone, from which I hope to retrieve some photos, so the removal of the cables was postponed.
And this is a common thread that runs through my cornucopia of clutter.
I have a box that contains almost 100 VHS video cassettes. I don't have a machine that will play these, and I dare say that most of what I have is available on YouTube, or elsewhere online, so why am I hanging on to them?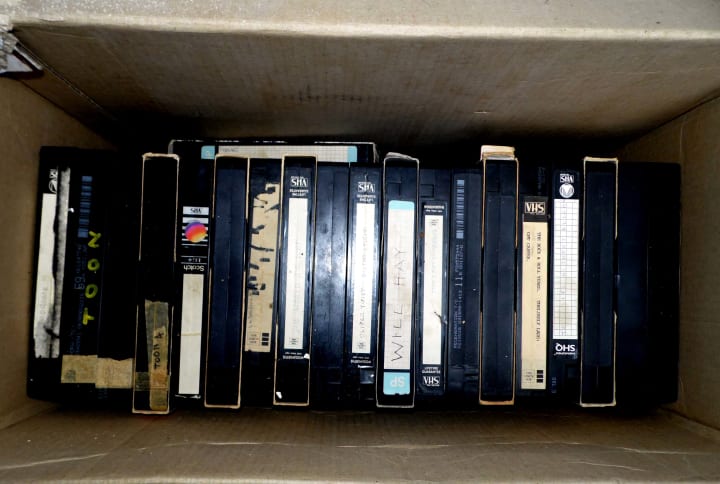 The answer is similar to the reason I didn't dump those cables. Somewhere among all that videotape, there are two interviews I did for the local TV news, after I'd produced a rather successful book. My way of thinking is that one day I'll have access to a video player, and I can then view all of what I have, and weed out those with valuable footage on them. Then bin the rest (appropriately, of course).
Blasts from the Past
But if you think videotapes are ancient history, let me tell you about my box full of audio cassette tapes. There are well over 100 of these blasts from the past, and again I'm only hanging on to them for the tiny amount of worthwhile stuff that's hidden somewhere within. This time it's my late grandmother and my (then) young children talking, and recordings of a band I was in. If I can lay my hands on a cassette player, I'll transfer what I want to digital, and bin the lot afterwards.
Did someone mention books? You know those huge banana boxes with the lids that are great for packing when you're moving home? I have six of those full of paperback books in my outhouse. Then there are over 100 hardbacks on shelving in my living room, and dozens more scattered about. Have I read them all? No. Will I read them all? No. So why am I hanging onto them? Well I might read them all.
Garageland
I haven't even started on the garage yet. Beneath its tin roof there is so much junk I could open up my own landfill site. There's a box containing old shoes — some without partners, others mildewed, none wearable. There's a couple of old desktop computers, minus most of their innards, and two boxes of unsold books from a previous venture, now bloated as damp permeated the cardboard and the paper swelled.
There's a briefcase crammed with documents that are mainly old electricity bills and bank statements that go back decades. But among all that shredder fodder, there may be an important document that I'd like to keep. There's that pattern again.
The problem is not that I'm clinging onto stuff for sentimental reasons, it's more that I don't want to throw out something accidentally that I treasure, and which may be irreplaceable.
I'm sure that, given the equipment and a little time, I could sort everything into two piles: a shoe box containing my precious memories, and two skips full of junk on the drive.
(Originally published on Medium)
Reader insights
Be the first to share your insights about this piece.
Add your insights