I'm Realizing I May Have Never Really Grown Up
10 fun (ish) facts about me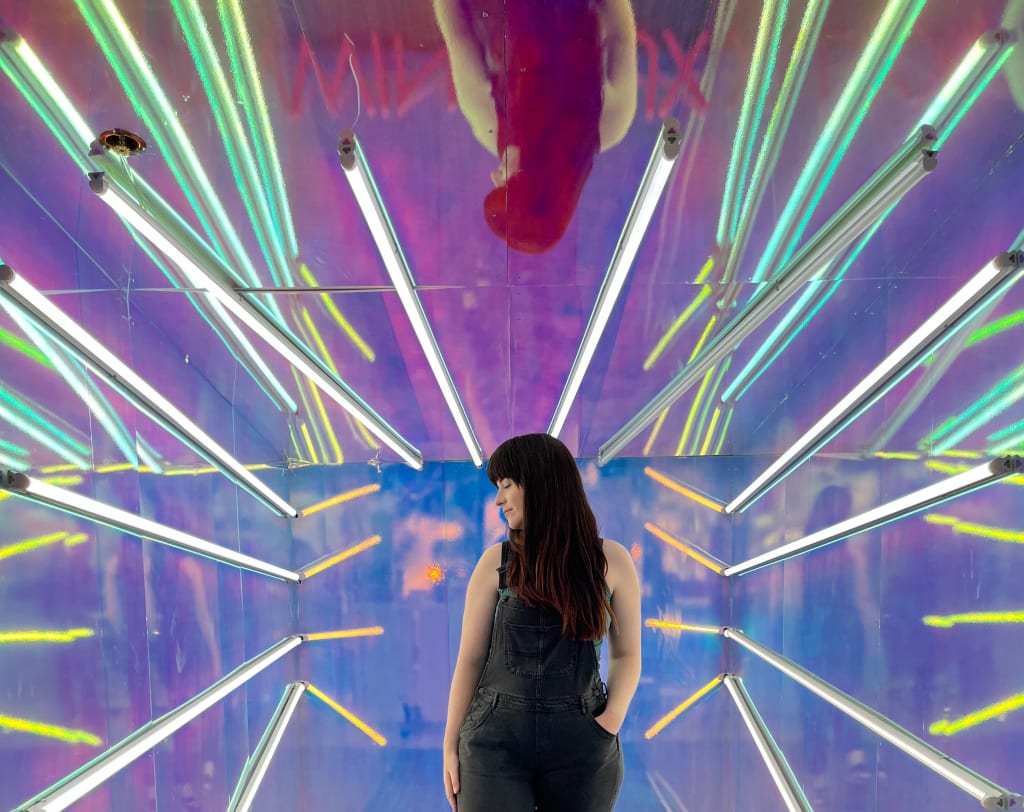 It's me!
Fair warning, I am not an interesting person by any means. I usually struggle to come up with fun facts about myself whenever I'm introducing myself to a new group of people. But, I thought this was a fun prompt and hope it will help me with having some fun facts in my back pocket for the future.
1. If there's one and only one thing others should know about me, it's that I love The Lord of the Rings. I honestly can't fully explain why, but from the ages of 7 to about 14, LOTR was my main hyperfixation. I still adore it even now, but I like to think I've toned it down a little. Although, I did purchase and build this large Lego set of Rivendell earlier this year...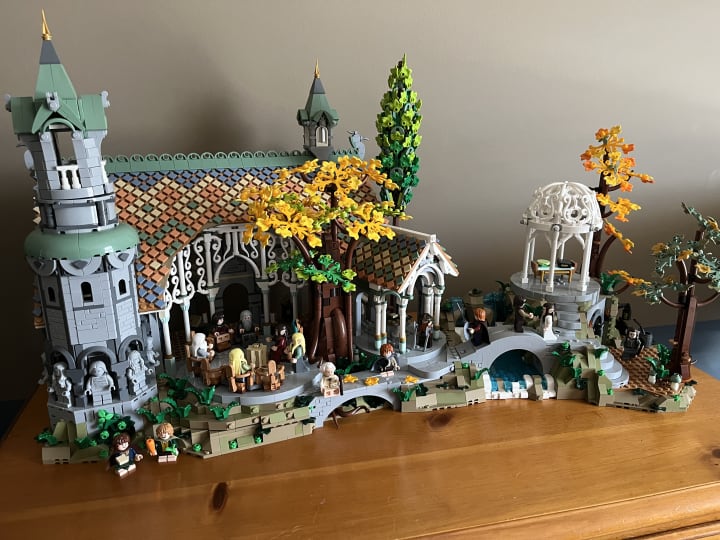 2. I used to take my books to bed with me when I was little. Most kids have a favorite stuffed animal or some other toy they take with them everywhere, even to bed. But no, I was not like that. I genuinely don't even recall owning any stuffed animals. I had a load of Barbies later on, but when I was at that age of having that favorite something I lugged everywhere, it was books.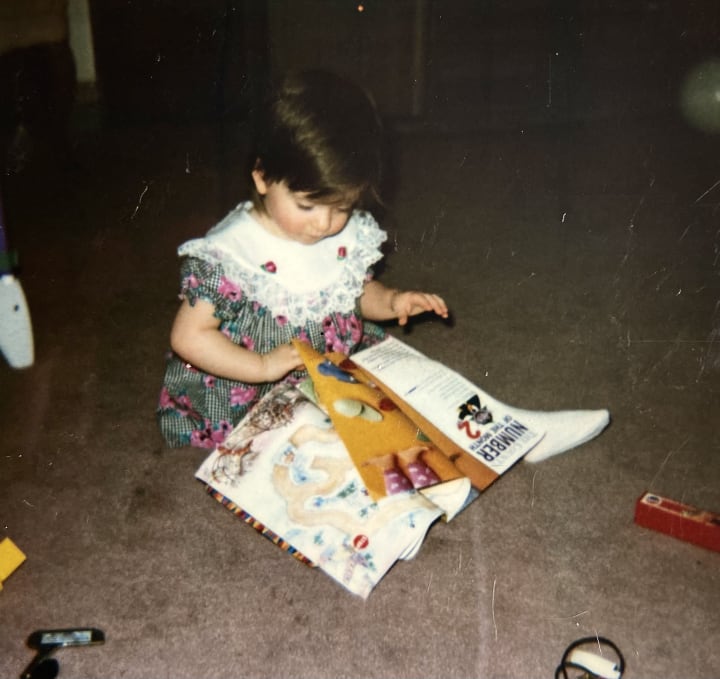 3. My day job is in the intelligence field. And that's all you're getting about that.
4. You can catch me with a Dr. Pepper in my hand everyday. And before anyone says anything, I drink a ton of water. I think I go through four refills of my water bottle everyday. But Dr. Pepper is usually my afternoon pick-me-up. Side-note: why does Dr. Pepper have an almost literal fanbase? Like, what other drink has inspired that? What is it about the Pep? I digress.
5. I've played the piano since I was 5 years old. My relationship with music itself will be another point; I think this deserves its own. I took piano lessons for years and years until I got to high school and became too busy with sports, namely volleyball. Playing the piano still remained a nice hobby, and it still brings me a lot of joy to play.
6. I am tall. I feel the need to include this in the list because it throws so many people off guard for some reason. So there ya go. I'm 5'11".
7. Music is everything to me. It weaves through every part of my life. I even made a playlist of my life on here recently for Vocal's Melodic Milestone Playlist Challenge. It was so cool to look back on my life and the music that has shaped it so far. Speaking of playlists, the number of playlists I have curated for specific occasions and moods is getting out of hand. I'll share one of them with you here. This is my inspiration playlist for my story "The Spark that Started a Wildfire." Some of the songs are in there for the lyrics; some of them are there because I find the sound inspiring and not necessarily what they're saying. But if you've been following the story as I've posted it here, you may enjoy taking a peek at some of these songs. (Yes, I use Apple Music and not Spotify. Please do not come for me.)
8. I practically live on YouTube. I really don't watch TV that much anymore, both cable TV and shows on streaming services. But alas, I am a child of the internet and spend a lot of my free time watching videos on some of my favorite YouTube channels. Here's a few of my current favorites: Good Mythical Morning, Smosh (and all their side channels), and last but not least, Markiplier. I think I've been subscribed to Markiplier's channel for 9 years now. That's wild to think about. I remember I used to come home from school when I was in high school, and I would grab my snack and open YouTube to watch Markiplier. That was back when he was posting two videos every single day. And now, here I am - 26 years old and still loving his play throughs of spooky video games. Like I said, I'm a child of the internet.
9. Quick one for second to last of this list: I have an ungodly number of pairs of shoes. I love shoes, okay?
10. I really...don't read that much. I realize that's a bit weird for a writer, but I honestly don't. I don't know what happened to me. As I mentioned earlier, I loved books a lot as a kid. But somewhere along the way, I stopped tearing through books the way I used to. However, I do want to shoutout an author who's books I did tear through recently. I discovered Grady Hendrix back in 2020 with his book The Southern Book Club's Guide to Slaying Vampires. I read that book so fast, faster than I had read anything in a long time. Ever since then, whenever he has a new release, I immediately snatch it up and devour it. For all you horror fans out there, I can't recommend them enough.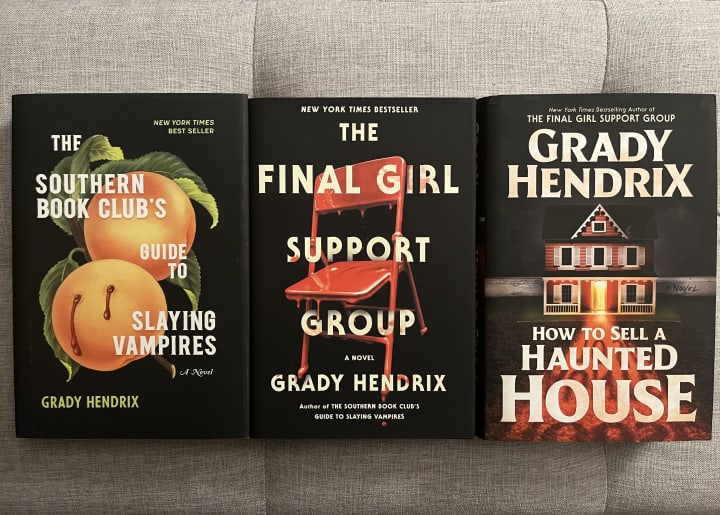 ***
This was written for Kayleigh Fraser's Get to Know Me challenge:
Reader insights
Outstanding
Excellent work. Looking forward to reading more!
Top insights
Compelling and original writing

Creative use of language & vocab

Easy to read and follow

Well-structured & engaging content

Heartfelt and relatable

The story invoked strong personal emotions
On-point and relevant

Writing reflected the title & theme

Excellent storytelling

Original narrative & well developed characters

Masterful proofreading

Zero grammar & spelling mistakes
Add your insights