Credit Where Credit is Due
Another article about my inspiration.
So much has been so much that has been going on for the past few weeks. I have been homeless for almost two weeks. Temporarily having a roof over my head at a homeless shelter called Norma Herr. In this experience I wouldn't trade it for the world. It was in this experience seeing the poor unfortunate souls seeing them that changed my world forever.
I have been a Cuyhogia County Resident for almost two weeks now. Living at this homeless shelter until I can find a job, and my home to rent. Nevertheless, there is a reason why I am here in this situation right now.
My husband and I are awaiting his green card process the paperwork process will be processing in nine months time.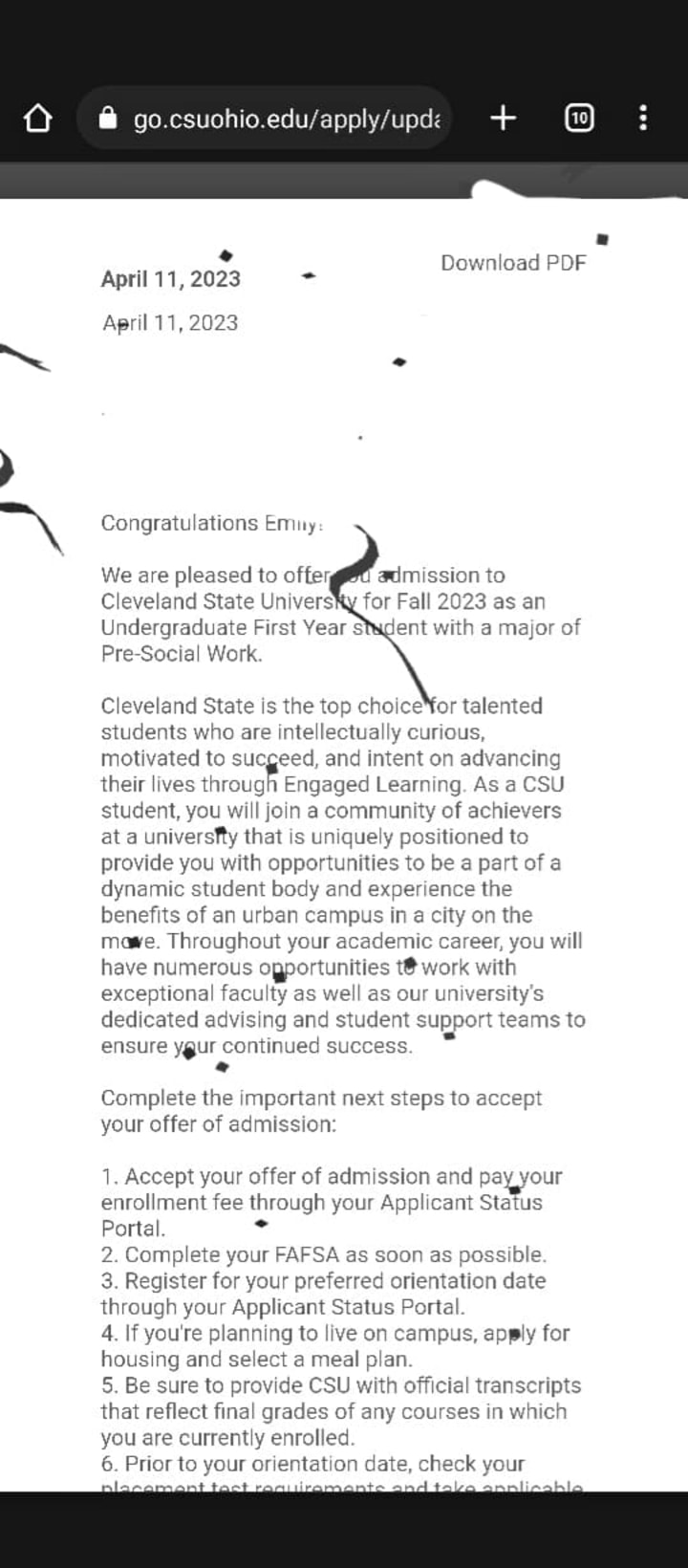 After learning today the processing for the green card itself is 15 months. I don't understand why this had to be. But it is.
When I got accepted to CSU (Cleveland State University), this changed my life forever. A pre-social work student already having perks to be allowed to hang out at the student union.
But I wouldn't trade being at the shelter for the world, it gave me the inspiration by the guests to go back to school. These troubled women who have been through so much depending on their story. I feel like I want to help them all.
I thought at first going back to school would be to late for me because I am thirty three years old. But I got encouragement to apply from my husband.
This situation I am in has taken such an impact on me. It changed everything my whole perspective on how the system is ran.
I want to make a difference to the world, to men and women who don't know the resources offered to them.
I can see the trouble, and fear in their eyes. I have the heroin complex so I think I can save them all. And that's not the case always.
Through my experience at Norma Herr Women's Center I have seen the worse kind of humanity. I could tell you so many stories, some of it not suitable for this challenge to even write. I will say it's inhumane how a lot of women are treated.
And that's when I got inspired to want to major in pre-social work. I don't want to be a social worker I want to be a caseworker for a mental health nonprofit organisation.
Seeing the struggles, at the shelter even though it's heartbreaking I know it's out of my control.
I think that's the hardest for me, I think I can save them all. Truth be known you can't be saved unless you want to be.
I think that's the hardest for me, seeing not just women suffer but men as well.
People forget men can be abused just as easily as women.
Feeling this life altering change go through me feels like a blessing and a curse at the same time.
Because I feel like I'm already a caseworker in training. All of the women at the shelter come to me. I think because I am the only one who will listen to them.
Sometimes it's hard for me, but I try not to think about me. I do want to make a difference. Sometimes the hardest thing is putting your own personal feelings aside to help someone.
But once you can not focus on yourself it helps at least for me.
So when I say to anyone who reads this give credit where credit is due. Going back to school for my bachelors in Social Work I am excited. Because I want to be out on the field helping and making a difference.
Reader insights
Be the first to share your insights about this piece.
Add your insights