A Letter to My Muse
To My Inspiration and the Reason I Push Forward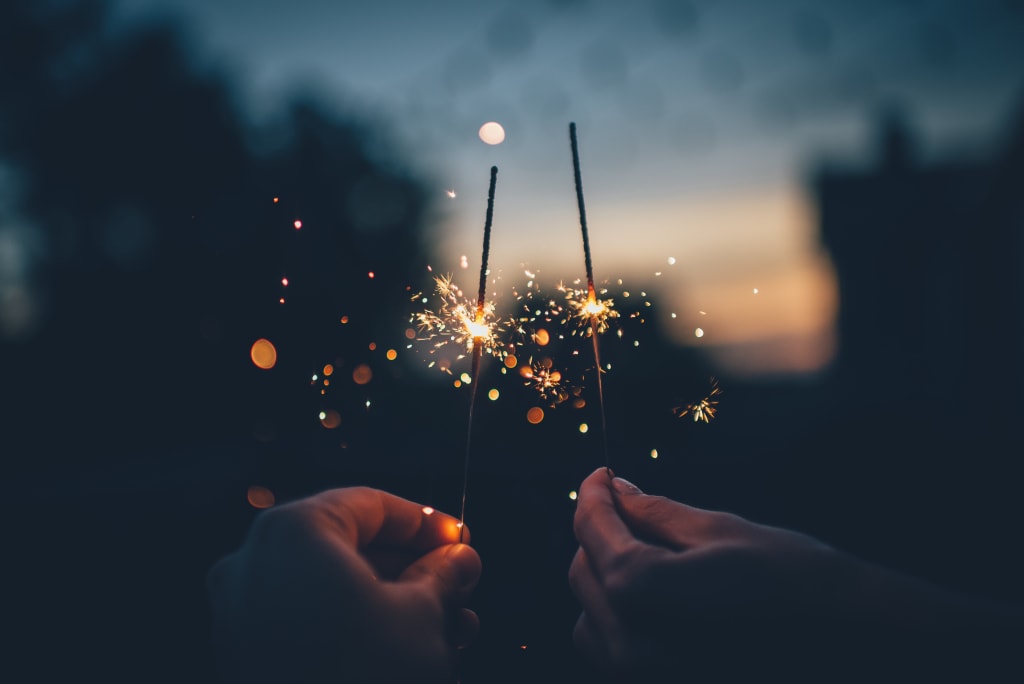 I was thinking about the challenge I told you about, where we write a letter to a mentor thanking them for everything they did for us. You, of course, encouraged me to write to my father. After all, it was his disposition for creativity and enjoyment of the unusual that set me down this path. I thought of my mother, who has always encouraged me to carve my own path and be the best man I can be. And we tossed around the idea of writing to my high school English teacher, who scribed encouraging accolades in my yearbook that, admittedly, still make my head feel a little big today. But I feel like I would be cheating the person that has had the most significant influence on my life, and it didn't feel right not acknowledging how important you have been to my growth, my success, and the future I've been able to carve for myself and our family.
The truth is, as supportive as my family has been, I always struggled to find my place in the world and feel like I've been on the right path. I didn't feel like I fit anywhere, no matter where I worked or what I did. For every struggle I went through trying to right myself, you were there struggling with me, trying as much as one could to guide me. Every pitfall I hit, you hit it with me. Every bad day I had, you were there, doing whatever you could to make it better – even if that meant telling me just to push on and not dwell. For years I didn't listen, and I regret not taking your words to heart sooner. But from my greatest failures to my most significant successes, you stayed by my side, no matter what that meant.
So, no, I can't think of a better person to address this letter to than you – my wife and my lifelong companion.
For more than a decade, you've been on this often strange journey with me, helping me grow and realize my potential. You know I'm not a confident person, but knowing you were there every step of the way made me feel like I could do anything. You still make me feel that way, and I assume that will be the same years down the road. It's partly why I always felt like I needed to do more. Not because the work I do is unfulfilling or because I feel like I'm falling short, but because you make me feel like I can do and take on anything. Maybe that sounds cliche, but I understand entirely when songwriters speak of their muse.
You have defined my path in life and helped me see the milestones of success when I felt the way was too shrouded in a mist of uncertainty. You gave me the will to return to school in my mid-30s, despite it being my umpteenth attempt and something I swore I'd never do again. Every day that I wanted to give up, you pushed me to keep going, reminding me not just what graduating would do for my career but also how I would feel if I quit again.
Every project I've undertaken and every client I've worked with has always been due in part to your encouragement and belief in my abilities. I could have 100 clients write me 100 rave reviews, and they wouldn't hold half the weight that a simple compliment from you would. Maybe that's strange, but I know you would never lie to me just for the sake of not hurting my ego.
A part of me worries that you've sacrificed a bit of yourself and your life because you felt they didn't quite work with the direction I was going. And that's why I want to make everything I do work. Failure isn't an option because I can't fathom you having given up anything just for me not to succeed. And, quite honestly, knowing I make you proud is sometimes better than a paycheck.
For all that you have done for me, I can only hope that I've given you a reason to be excited about the future. I know I am, especially knowing you'll be there to enjoy it with me. I appreciate everything you have done for me, and I will forever owe you for helping me get to where I am today.
Eternally grateful, eternally yours,
Your husband
Family
About the author
Writer | Avid Gamer | Horror Enthusiast | A Voice for All Industries
Writing and building communities are my passions
Featured on all corners of the Internet
Reader insights
Be the first to share your insights about this piece.
Add your insights