A Hero Till The End
Second Place in Hometown Heroes Challenge
Being the guidance that people dream of having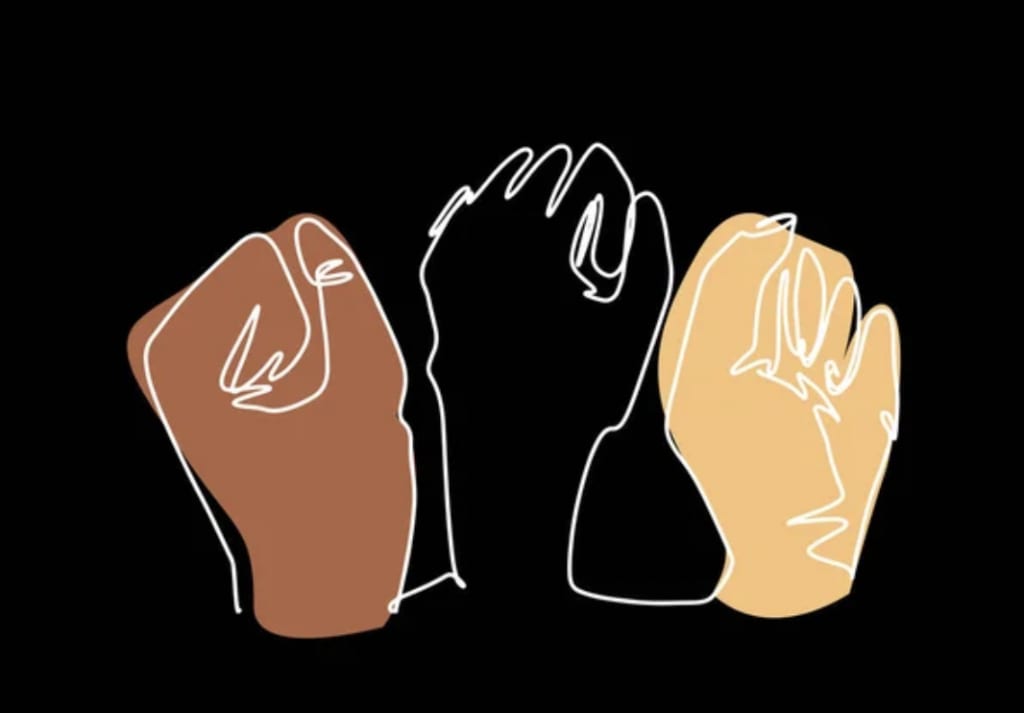 To my hero,
Like all good heroes, you were taken away from this world too soon. The residual effect of your charitable good deeds still linger in our hearts. For hours, people go on talking about you and your little quirks. Did you seriously prefer not to brush your teeth before your morning coffee? Firstly, gross. Secondly, as the daughter you raised to brush her teeth every morning before anything else, I realize how many things you omitted from your life to raise me correctly. You only ever shared the happy memories from your childhood. Thus, you taught me that the greatest power a parent could have is the power to create a better life for their children. Little did I know, you omitted to share over half of your life out of this desire to create something better. Those gaps of communication lost between us itch at me every day.
Years after you passed, I began my search for the missing puzzle pieces of your life. I learned about the civil war in Sri Lanka that lasted for decades during your lifetime. At the ripe age of eighteen, you were abducted by the military and forced into interrogation, simply for being of Tamil heritage. I learned about the horrors of interrogation: the whippings, the poison, the machete that threatened your life for months. When I asked Amma about it, she said that you refused to ever discuss the matter with her or anyone. Apparently, this has been the case for most Tamil refugees. Aside from their memories, the only things that have lasted are the scars left by whippings and the fear of not belonging. I didn't know you could feel that way. You began everyday with a chest full of confidence. You remained optimistic, despite experiencing a world full of trauma, grief and violence in your early years. I think about it too often; How much was bubbling underneath your surface? How did you manage to overcome those obstacles? If you were here, you would explain it to me in clear detail. Instead, I find myself scrambling for the missing pieces of your life.
You'd spent your early years participating in activism. Even after being arrested for protesting in Sri Lanka, you sought refuge in Canada and went right back to where you started. Seriously, my father was an activist? You joined the Tamil Association to help Canadian-born Tamils access greater opportunities here and it's prospered into a connected community in the Greater Toronto Area. In 2022, the Association will succeed in building the first-ever Tamil community centre in Canada. It's said to be littered with all the cultural components you adore: a library, archives and a museum dedicated towards the Tamil history of migration, refuge, and asylum. And it's only five minutes away from our new house! I just wish you were here to see it. Your collaboration has inspired millions of Tamil refugees to group together and create a true home in Canada. Even Amma started participating in the community-held meetings which, as we both know, is nothing like her. I guess that's something else you should know. After you passed, she's been working harder than ever to fill your shoes. I think you'd be proud of her. Every year, we gather and pray that you've made it safely to heaven because heaven was built for heroes like you. Life was a war for you, and somehow, you succeeded every battle with only a stone in hand.
You are the reason I hope for a better world. We didn't have a typical father-daughter relationship: laughing in the car while you sang Bob Marley songs or sitting on the porch staring at the stars together. You pointed at the brightest star and said that was me. But I'm not sure why you called me your 'little star' when you were the North star I relied on to guide me through every transition of my life. You once told me that "ideas are priceless in this world, and to have a place in it, you must bring your ideas to life". Little did I know, I'd seek out more knowledge about our world for you. I've brought my ideas to life through my writing, and it never fails to bring me closer to you. Our relationship wasn't a typical father-daughter relationship because I didn't feel obligated to love you or even like you. Your personality, warmth and influence made it extremely difficult not to. Not just as a father but as a person, you remain irreplaceable in my life. South-Asian fathers don't typically say the words 'I love you' to their children, but instead show it through their actions. You successfully managed to do both. Every day, you were committed to holding our house by your own two hands, and expressed your love for us endlessly. Your actions have taught me how to be determined in the face of uncertainty, how to love passionately and how to be grateful for my life right now. You're the father that people dream of having. It is why I must end this letter with an apology. Appa, I apologize for not being able to save you that day.
That morning, I asked to stay home from school. Truthfully, I just didn't feel like going, but it left me as the only person at home when you had your heart attack. When I dressed you and took you to the hospital, you could barely stand on your own two feet. Suddenly, the arms that had carried our household were draped over my shoulders, barely carrying your weight. They had you prepped for surgery within minutes of arriving. When they called me in to talk to you, I didn't realize they'd be the last words you ever spoke. I didn't realize I'd be the only person to hear them. I can still remember your smile and the look in your eyes when you told me that you knew something was wrong. I wish I knew something was wrong sooner.
During your last moments alive and conscious, you quoted your favourite song. I'm not sure if it was to calm me down or to make yourself feel better, but your words echo through my mind: "Don't worry about a thing, because every little thing is gonna be alright."
Things weren't alright for a very long time, but my memories of you were my saving grace.
Appa, you are my hero. When I felt like ending my life, your face would flash before my eyes. It'd stop my hands from doing the unimaginable. More than that, you're my role model, my mentor and the inspiration for everything that I do now. Sophocles once stated that "grief teaches the steadiest minds to waver" and losing you has shifted that balance in my mind. I've wandered down the darkest paths to bring myself back to you. I've made more mistakes than I could count to remind myself every lesson you've ever taught me. I'd give up all the stars in the night sky to have you back, but alas, I've failed to be the hero you were for me. In the moment you needed me most, my light wasn't bright enough to save you.
No hero deserves to go unnoticed. Without heroes like you, how would we learn to be kind? How could we hope for a better world? Who would inspire us to achieve the impossible? Heroes like you are the reason why I wake up everyday and take on our crazy world because, deep down, I know that every little thing is gonna be alright.
Thank you for being my hero till the end.
With sincere love,
Your little star ★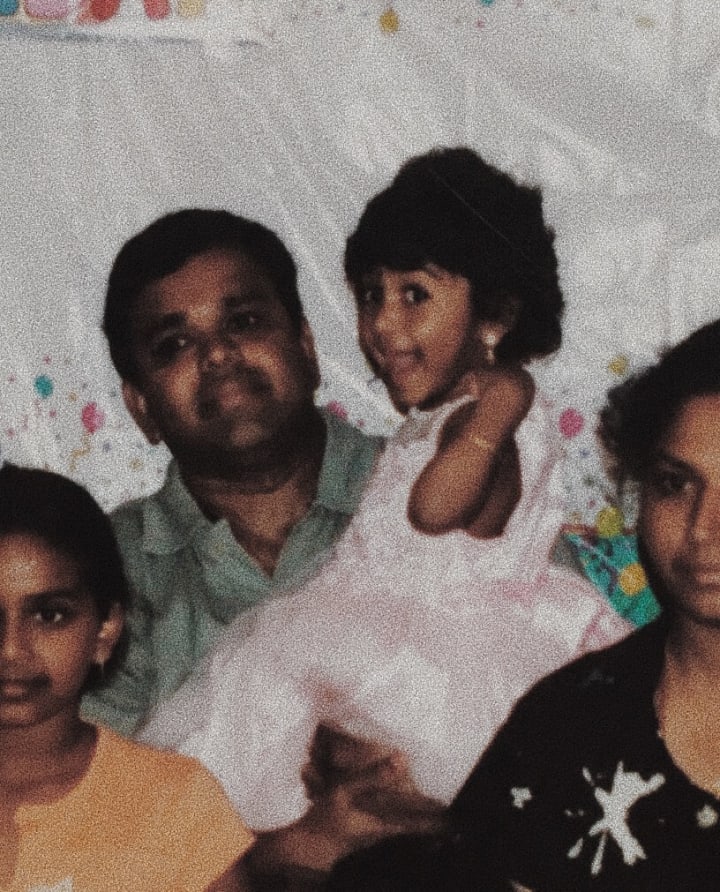 Family
About the author
Reader insights
Nice work
Very well written. Keep up the good work!
Top insights
Heartfelt and relatable

The story invoked strong personal emotions

Easy to read and follow

Well-structured & engaging content

On-point and relevant

Writing reflected the title & theme
Add your insights