What happend to Liverpool FC?
The Reds' exit from the Champions League leaves Liverpool fans feeling blue.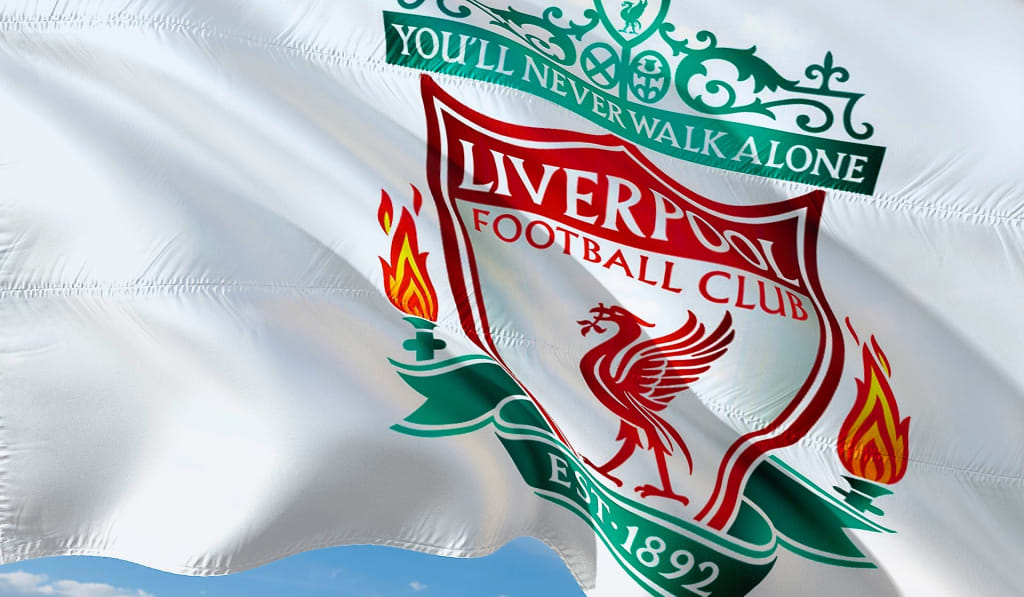 Image by Jorono from Pixabay
There are six weeks to go yet in the English Premier League, but while no one will say so openly, this strangest of strange seasons is more-or-less decided. Machester City will win the title, likely followed by Manchester United, while Fulham, Sheffield United and West Bromwich Albion will be relegated to the second division.
The big story, though, if you can call it that in a season where fans weren't allowed to see any of the games in person, has been the collapse of Liverpool FC.
Liverpool are owned by Boston investment impresario John W. Henry and his omniporent, all-powerful Fenway Sports Group, owners of the Boston Red Sox.
Even if you don't care for soccer — or football/footy as it's called across the pond — think of the passion the Red Sox inspire in this land. They call baseball America's Pastime for a reason, and the Red Sox's original name was the Boston Americans. Think of all that history, all the legends to have passed through Fenway Park over the centuries (the Red Sox were founded in 1901), all those Yankees fans who have belittled, cursed, rued ands ridiculed the Red Sox over the years, and you'll have some idea of what Liverpool Football Club means to the fevered imaginations of countless supporters of a football club that was founded in 1892. Liverpool FC's nickname is the Reds, an irony probably not lost on John W. Henry when he sprang £220 million — about $300 million USD in real money — in 2010.
The Covid-19 pandemic has had a devastating effect on professional major-league sports, and minor league sports as well for that matter. No news there.
And while it's easy to say the lack of fans affects all teams equally, in all sports, some are more equal than others. The English Premier League has witnessed some absurd scores this year — utterly hopeless Tottenham Hotspur (I can say that; they're my team) beating Manchester United 6-1 — in Manchester! — last October, before returning to their infinite capacity for making a bad situation worse . . . little things, like blowing a 3-0 lead with eight minutes to play.
Think about that.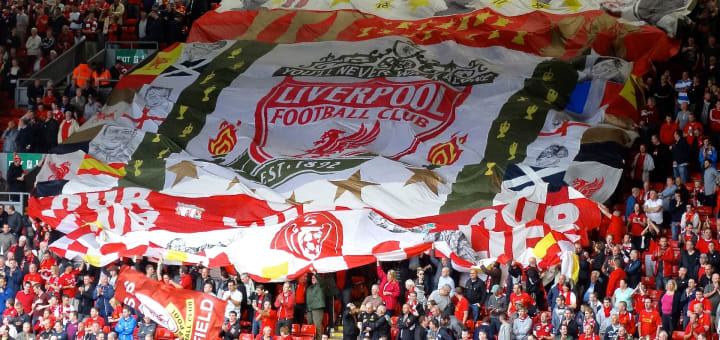 Sports fans who hate soccer often complain that it's boring and there's no scoring. So imagine, if you can, what incredible effort it must take to blow a three-goal lead in a game with eight minutes to play.
But this story is not about Tottenham.
This story is about Liverpool and how the lack of fans affects some teams more than others, in all sports. It has to do with emotion, and how a particularly excitable crowd can galvanize even a moderately talented team to overperform. And when that team is genuinbely talented. . . .
One of the peculiarities of this peculiar Premier League season is that many teams have better records on the road than they do at home. Partly that's because the fans aren't there to urge them on when things get tense, or they're playing badly (most fans will tolerate anything, except when their team is not putting in an effort), and teams on the road no longer face the intimidation of 53,000 fans baying for blood when they leave the comfort of home. Knowing where the washroom is, or what tunnel to go down to get to the home dressing room, canonly carry you so far if there aren't fans there to cheer you on.
Every team in every sport has fans, of course, but some fans, and their stadiums, take it to another level. High-performance sport is about 70% psychological and only 30% results based, no matter what the numbers crunchers say. Tight games are based on intangilbes. It's often said that football, at the elite level, is a game of margins.
And those margins can often be decided by the home crowd.
Liverpool's home crowds are famous for their noise, from the sea of gargantuan red banners and flags the size of billboards to the stirring pre-game renditions of the anthem You'll Never Walk Alone — before every home game — to the concussive effect of a crowd so loud it's said you can literally feel the stands shake from the sheer waves of noise. Anfield is not so much a traditional stadium as sacred ground. It's one of those old, timber- and corrugated-iron fortresses — much like Fenway Park — that ooze atmosphere from every wood and iron beam. You have not seen a proper football game until you've sat in with a full crowd at Anfield. (Baseball purists say much the same about venerable fields like Fenway and Chicago's Wrigley Field, for the same reasons). Anfield was opened in 1884 — we're talking some serious history here — and Liverpool supporters won't let you forget it.
Fact is, the Covid-19 coronavrius has thrown every major sports league in every major sport into financial chaos, and the lack of any cohesive global effort to combat the pandemic with a coordinated, unified strategy guarantees Covid's effects will be felt for years to come. Decades, even.
The UK government, various municipalities and football authorities across Europe have promised fans will be allowed back into stadiums by the end of April, in small numbers at first and then larger numbers for the larger events — until, that is, the next wave hits and forces yet another lockdown, and vaccines will once again be shown to be only as effective as the neighboring states and counties that deliver them.
Back to Liverpool.
How can a side that went unbeaten for 68 matches at home suddenly lose six in a row, you ask.
How can a side that won the English Premier League, the Champions League and the Super Cup (the World Cup equivalent that pits the European champion against the North, Central and South American champion) in the same year struggle in a league they dominated no more than 18 months ago, not to mention get bounced out of the Champions League at the quarter-final stage by Real Madrid, after fighting to a tepid 0-0 draw at an empty Anfield, just this past week?
How could that happen, you ask?
I can think of 53,000 reasons.

Hamish Alexander
Recovering journalist. Visual storyteller. Digital nomad. Natural history + current events. Raconteur. Cultural anthropology.
I hope that somewhere in here I will talk about a creator who will intrigue + inspire you.
Twitter: @HamishAlexande6
See all posts by Hamish Alexander →