In Praise of 'El Loco'
Show some respect! How an eccentric, maverick manager from Argentina has turned Leeds United around and turned the English game on its head.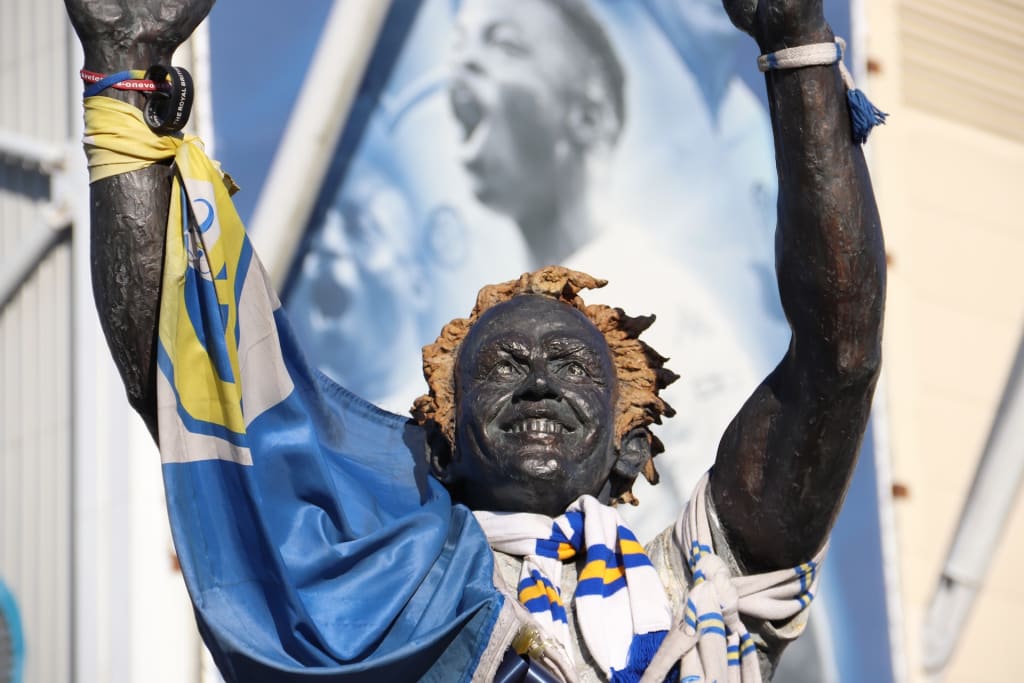 Image by Mark Murphy from Pixabay
The stories are legion.
Here's the funny thing, though. Most of them are true!
There was the time when Marcelo Bielsa, 65, took over a struggling football club in the UK's second division and the first question through his mind was: How long does the average fan have to work to be able to pay for a ticket to watch what was then a distinctly ordinary team of under-performers? How many hours does that supporter have to put in on their job to be able to buy that ticket? Using a weird, eccentric, unscientific calculation of metrics, he came up with the answer three.
So he called his players together and told them that, for the next three hours, they would pick up litter around the club's training ground. This is how real people work for a living, he told them. You kick a ball around a soccer field for fun, and big money. This is how the real people live. These are the people who pay you to play a little kid's game on big money. Show them some respect! When you put on the jersey and step out onto the field, these are who you represent! They pay for your Ferrari! Show them some respect!
Fast forward to today, now.
Of the three teams that were promoted to England's elite Premier League this season from the Championship — UK soccer's second tier — two, Sheffield United and West Bromwich Albion, are in danger of being relegated right back to where they came from, when this cursed Covid-afflicted season ends in late May.
The third, Bielsa's side, Leeds United, sit right smack in the middle of the table, 11th in a field of 20. They will be in the Premier League again next year, guaranteed.
Okay, okay, you're thinking — Who's going to brag about being 11th? What kind of accomplishment is that?
Just this.
The total combined cost of Bielsa's starting squad of 11 journeyman players, in terms of player salaries and transfer fees, wouldn't cover the yearly pay of even one blue-chip player playing for league leaders and likely champions Manchester City.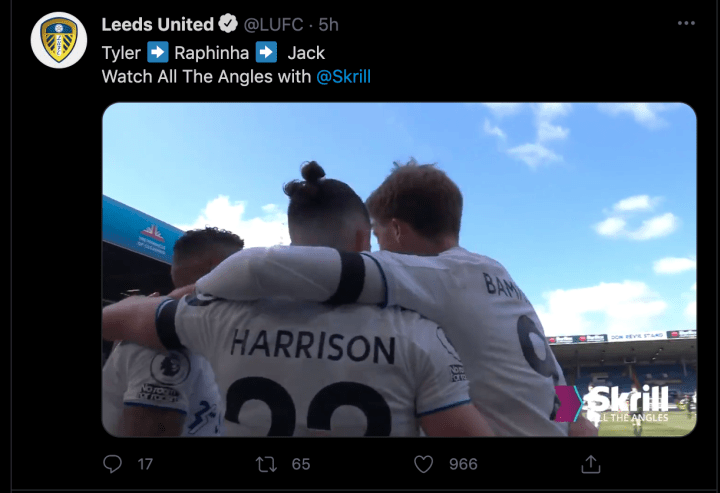 Manchester City are bankrolled by the UAE's Sheikh Mansour bin Zayed Al Nahyan, aka Sheikh Mansour, whose super-yacht alone cost some USD $527 million. That's a lot of litter collecting.
Marcelo Alberto Bielsa Caldera, aka El Loco, born in Rosario, Argentina in 1955, earned his reputation as a maverick and outlier long before he took the reins as manager and head coach of Leeds.
Never mind his spells as national team manager of both Argentina and Chile, though not at the same time — not even Bielsa could pull off that trick — he is all about finding creative solutions to seemingly intractable problems.
Bielsa also came up with the stunt of insisting that his players visit a factory for an entire afternoon, to see how the other half lives — This is what working for a living looks like! This is who buys a ticket to see you play a child's game! Show some respect! When you put on the Leeds jersey and step onto that field, show up!
Bielsa's tactics and teaching ability have made him a legend.
He is mentor to Pep Guardiola, head coach of Manchester City; Guardiola says Bielsa taught him everything he knows about the game and how to motivate professional athletes, especially those on big money and with huge egos to boot.
Guardiola honed his craft at Barcelona and then Bayern Munich. Guardiola is the real deal. He is obsessive, meticulous in his attention to detail, and demanding of his players to a fault.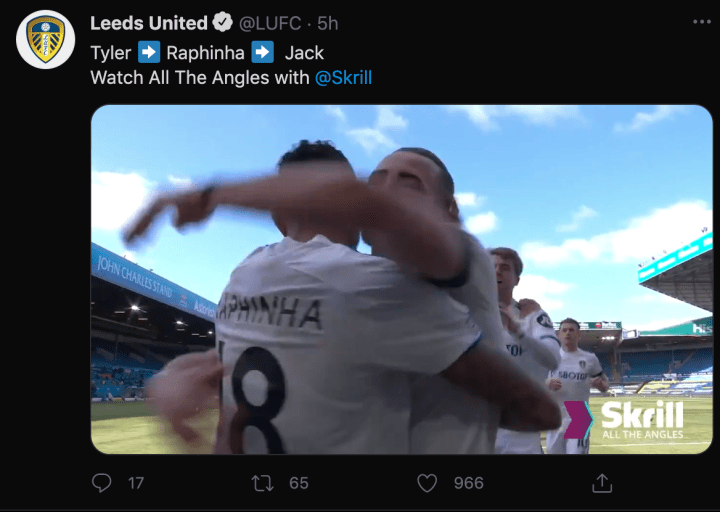 Guardiola shaped Lionel Messi — perhaps you've heard of him — to be the player Messi would become at Barcelona. Guardiola credits Bielsa for teaching him his insight into the game.
Another student of Bielsa: Mauricio Pochettino, formerly of Tottenham Hotspur — England captain and leading scorer Harry Kane became the player he is today under Pochettino's tutelage — and now with Paris Saint-Germain, where Pochettino manages the Brazilian superstar Neymar and France's Kylian Mbappé, heir apparent to Messi as the world's most exciting, dominant player.
When Bielsa had trouble securing a work permit to work in the UK, the Leeds board asked Pochettino to intervene on Bielsa's behalf. Pochettino obliged, without hesitation. Sure, he told whoever would listen, this guy is a weirdo, a complete and utter wackjob, a guy who comes by the nickname El Loco honestly, but Nobody on the planet knows more about the game than this guy! Bielsa would do the English game proud, Pochettino insisted, and Bielsa got his work permit.
Leeds, once one of the most storied sides in UK football, had been adrift since 2004, at one point burning through six managers in two years (2013 and 2014, if you're fussy for details).
In true character, Bielsa threw the Leeds board a curve almost immediately, in negotiating his contract.
He didn't want security, he told the board. He didn't want to be pinned down. He would sign a contract one year at a time, and that's it. If he got bored, or they got bored of him, he wanted to be able to move on.
There are roughly six weeks left in Leeds' breakout season. He still hasn't signed beyond that!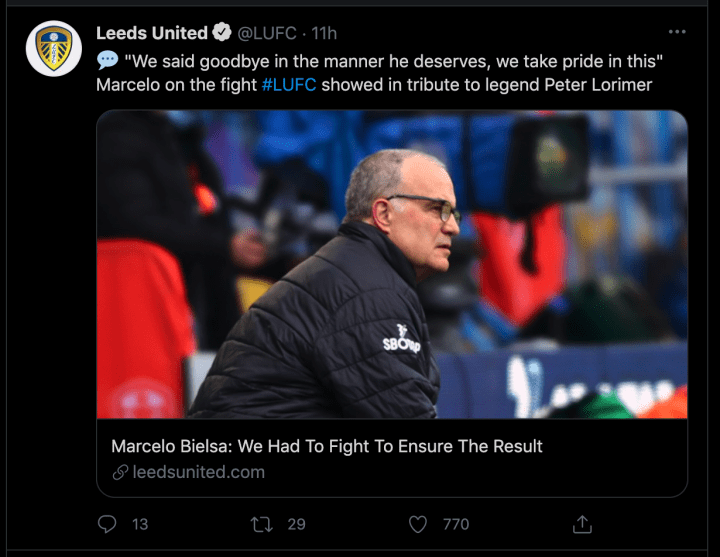 Welcome to Bielsa-World. Hang on tight, now, this is going to be a wild ride.
Okay, okay, you're probably thinking. This sounds different, but it's not crazy. Right?
Alrighty then, here goes:
• Bielsa showed up to Leeds' 100th anniversary black-tie celebration in a tracksuit and trainers. This is a 65-year-old man, remember, He doesn't do black tie.
• Bielsa didn't want to have to think about his daily 45-minute walk from his modest one-bedroom apartment — above a shop! — to the Leeds United training ground, so one day he took a bucket of white paint and painted a direct line on the sidewalk between his apartment and the training ground, so he could follow the line on the pavement and think about the game in front of him, not where he's going.
• Bielsa doesn't like to sit on the team bench during games. He paces the technical area instead, often carrying a water bucket. When he wants to give his legs a rest, he either slumps down on his haunches or he flips the bucket upside down and sits on the bucket. He's a bucket man, like Rocket Man in the Elton John song, Bucket Man, burning out his fuse up here alone.
• Then there was Spygate, when Bielsa famously assigned a team scout and would-be PI to hide in the bushes and study Championship rival Derby Country's training session through binoculars, then report back to base camp. Sadly, the scout was discovered, breaking the first rule of being a successful PI: Don't get pinched. He got pinched.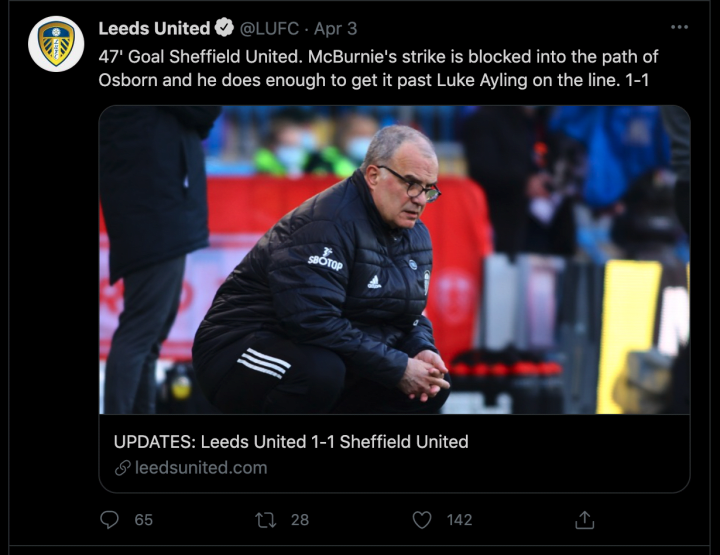 • When confronted with this outrageous breach of protocol and afront to English manners, Bielsa simply shrugged. That's how they do it in Europe, he seemed to say, Why are you getting so excited?
• Bielsa does all his press conferences in Spanish, looking at his shoes and mumbling for minutes on end, alongside an inscrutable interpreter who distills Bielsa's five-minute answers to five or six words in English ("This weekend will be a tough game.")
And yet Bielsa was recently overheard by reporters at a Leeds game, when one of his players was lying face-down on the field, presumably injured, shouted, in perfect English: "You feel nothing! Get up! It is no different from training! Get up! You feel nothing!"
There's a theory — and who's to doubt it — that Bielsa prefers to conduct press conferences through an interpreter because it gives him time to think the questions through and formulate an answer that won't touch off yet another diplomatic incident.
• Bielsa invented "Murder Ball" training sessions, where balls are placed around the entire field and the players play two-hour games of 11 v. 11 — with no time off for throw-ins, because there's always a ball waiting there to be thrown back into the game. This is why Leeds don't tire late in a game: The joke is the game itself is nothing! compared to the practice sessions. It is nothing! It is no different from what you do in practice! Be a man! Show some respect!
• Bielsa believes it's okay to sleep on the job — provided you don't go home, that is. He had a bed installed in his office, which is eccentric in itself because he is a big man and it is a small office.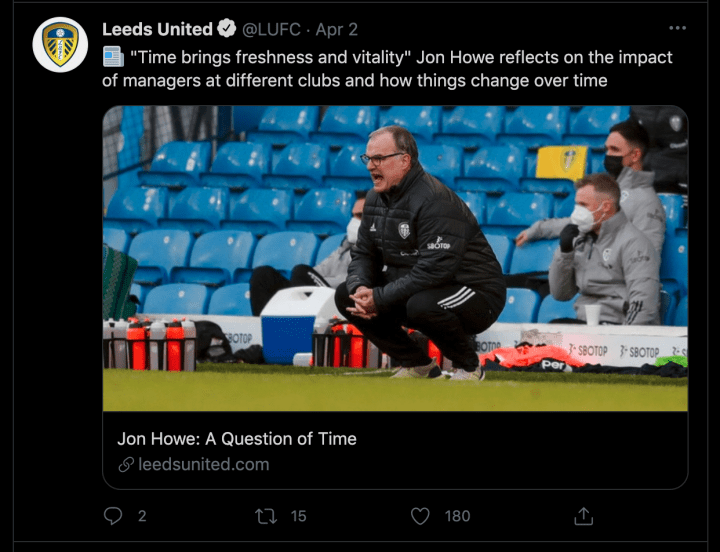 • When, little more than two years ago, Bielsa lost his then starting goalkeeper — former Real Madrid back-stopper Kiko Casilla, who was on USD $40,000 a week at the time — to a combination of injuries, bans for racial abuse and various suspensions, Bielsa decided to tap a then-unknown Illan Meslier as his starting goalkeeper, even though Meslier was an untested neophyte straight out of the French Ligue 2 side Lorient. This is a decision roughly equivalent to starting a college quarterback as your number one in an NFL game against Tom Brady.
Meslier is 21, but he looks 12. He is tall, but skinny as a rake. Be a man! Bielsa shouted at him. Show some respect!
Today, Meslier — who still looks 12 — is rated to be France's next national keeper, once the current incumbent, France team captain Hugo Lloris, of Tottenham Hotspur steps down. Meslier — he looks 12! — could one day backstop France in the World Cup, and sooner than many think. This is pure Bielsa.
• When Leeds score a goal, which is often — Bielsa's game, pared down to its basics, is all offense and no defense, aka "the high press," which is unusual for soccer at the top flight — Bielsa is expressionless. No jumping around in excitement like a hopped-up bunny for him. He almost looks . . . bored, as if to say, 'You do this in training every day! Why should I be excited now!? It is what you do! You are showing respect! These people, these people who work for a living, deserve no less! Show some respect!'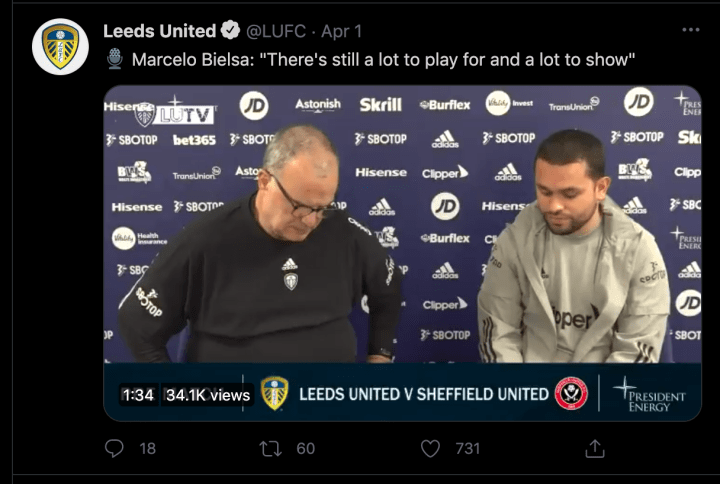 • Then there was the game last October, the game anyone with knowledge of the curious relationship between mentor and protégé had been waiting for: Manchester City v. Leeds.
The game ended 1-1, when Leeds' Brazilian striker Rodrigo, born Rodrigo Moreno Machedo, scored a late equalizer in a game so stirring, such a masterclass in team technique — by both sides — that many onlookers were left speechless at what they had just witnessed.
At the end of the game, the camera lingered on an odd and yet touching sight, Guardiola and Bielsa, protégé and mentor, in a hug and a chat that went on and on.
Leeds are lucky to have Bielsa, and the English game is lucky to have Leeds.
There have been some profoundly listless and lackluster games this Covid season, played devoid of emotion in front of empty stadiums.
Here's the thing, though. Leeds may be 11th, but they play a style of game that is almost literally a thrill a minute.
One day, in hopefully the not-too-distant future, fans will be back in the stadium to enjoy that in person. Bielsa has restored a sense of life, not just to Leeds, and to English soccer, but to the game itself.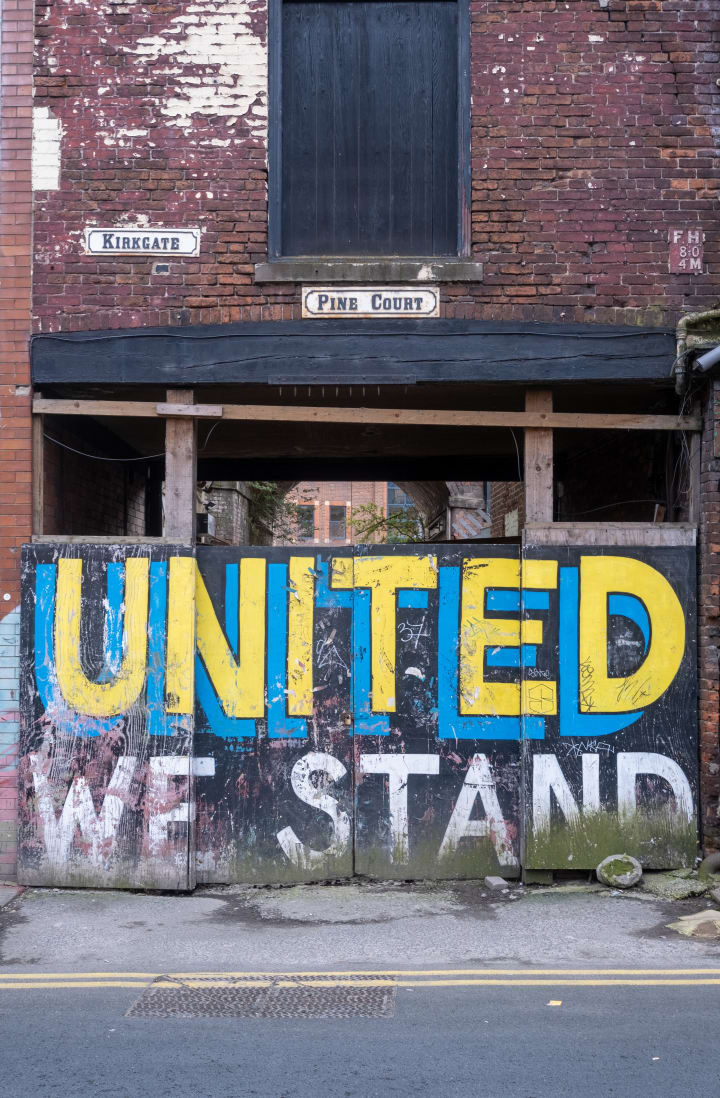 Hamish Alexander
Recovering journalist. Visual storyteller. Digital nomad. Natural history + current events. Raconteur. Cultural anthropology.
I hope that somewhere in here I will talk about a creator who will intrigue + inspire you.
Twitter: @HamishAlexande6
See all posts by Hamish Alexander →