Watford v Arsenal
Look back at the performance.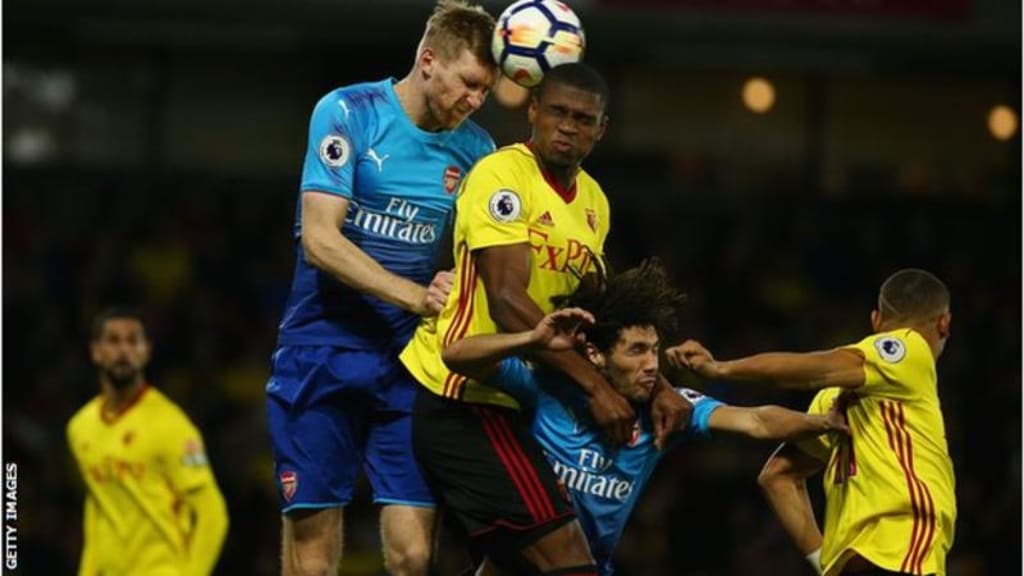 Per Mertesacker's opening goal coming from a corner in the first half.
After a fairly comfortable first half, Arsenal opened up the scoring with a Per Mertesacker header. This was the 'BFG's' first start in the Premier League since April 2016.
Coming out the second half, Arsenal seemed flat and to lack that killer final ball. It was to most Arsenal fan's frustration that club record signing Alexandre Lacazette was again taken off in the 68th minute.
Mesut Özil came on as a sub and was perfectly put through 1 on 1, but wasted a real golden opportunity by casually sending the ball safely into the keeper's hands. It was a matter of seconds later the so called 'penalty' incident came about.
Richarlison seemed one of Watford's main threats throughout the game and was put through on goal with Hector Bellerin giving chase. The two were shoulder to shoulder when the young Brazilian fell onto the floor and, in my opinion, seemingly conned the referee into thinking a foul had taken place.
Troy Deeney stepped up and confidently put the ball away. So in the space of around two minutes Arsenal had gone from being able to put the game to bed to Watford equalizing, albeit a very harsh penalty call.
Having scored an equaliser, Watford were given new-found hope and with the crowd roaring them on and some lacklustre defending, Tom Cleverly made it 2-1 Watford in the 92nd minute.
Again a more than questionable performance from the Gunners.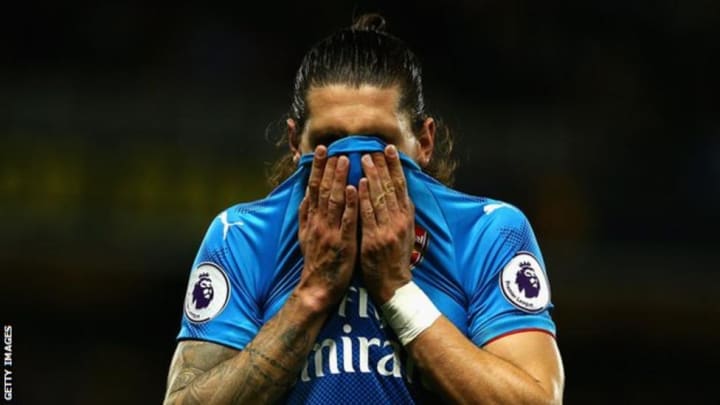 Would VAR have helped?
In an all too familiar sight in today's football, the penalty decision seemed extremely harsh. It has become all too common for the modern day player to go to ground far too easily in an attempt to con the referee into thinking a foul had taken place.
There are efforts in place to use a Video Assisted Referee (VAR) in the Premier League in the future. However, regarding the alleged penalty incident in this game, I am still unsure how a VAR would give a definitive answer. I, like many of the pundits, believe this incident was not a penalty (yes I am biased being an Arsenal supporter), however there are also a number of people who believe a penalty was deserved.
I am unsure how a VAR can assist in a decision which is not deemed 'black and white,' as even after seeing the same replay a number of times, people's opinions are still split. Surely this shows decisions like these are purely down to a matter of opinion.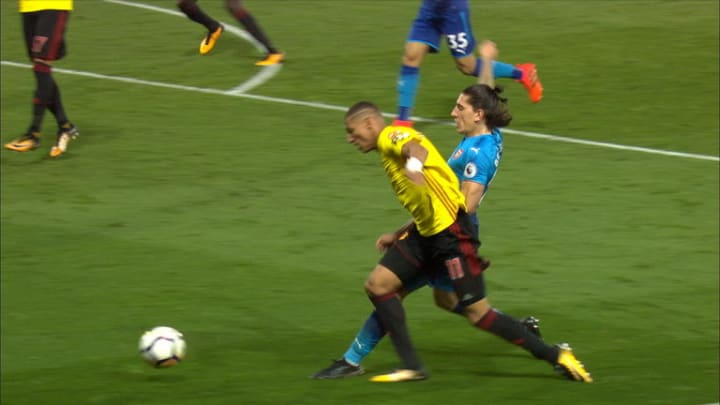 How It Stands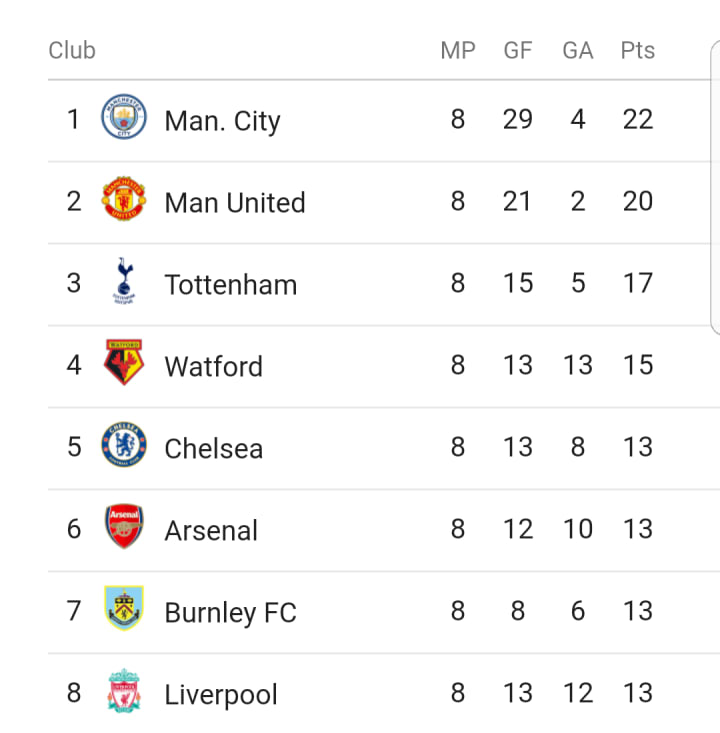 After the positive result for Watford, it has seen them leapfrog up to 4th place, which shows signs of huge improvements under new boss Marco Silva. For Arsenal, they are down to 6th after another inconsistent performance and effectively confirmed they are already out the title race.
My Thoughts
We've seen this sort of collapse many times over the past few seasons with Arsenal. They really lack that winning mentality; had Özil buried his simple chance, it would've been 2-0, game over. The team and everyone in it seem to lack confidence and it shows on the pitch.
It's well known that a lot of goals come in the last 10 minutes of the game, so I would've liked to have seen Giroud and Özil come on for Welbeck and Iwobi. This would've allowed Giroud to naturally sit up top and win headers and knock downs and enable Lacazette to run in behind and have chances on goal. After all, he is a natural goalscorer.
I believe this negative mentality comes from above and with Wenger making decisions like substituting Lacazatte off, this trickles down to the players.
As always they will have to dust themselves down and hope for a decent performance in the Europa League against Red Star Belgrade, so they can have some momentum going into the weekend away at Everton.