Top Indoor Soccer Shoes of 2018
Make 2018 the year you dominate your indoor league by grabbing a pair of the best indoor soccer shoes!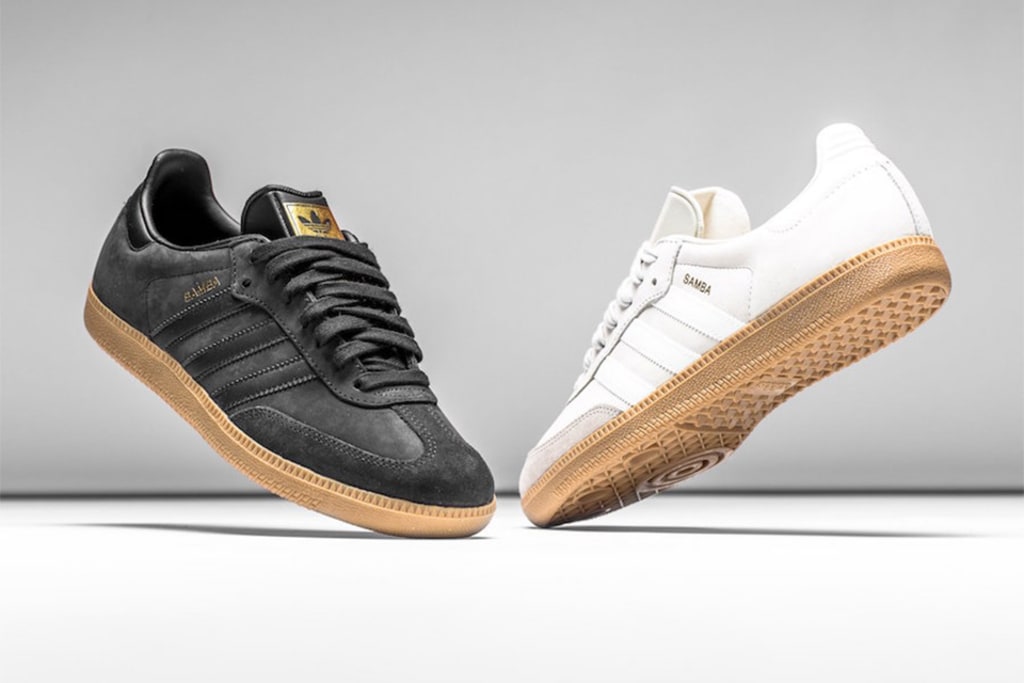 There are plenty of reasons to play indoor soccer that are beneficial to not just soccer players, but anyone who wants find a fun, sports-driven hobby. If you already play in an indoor soccer league, you know what I'm talking about and have experienced those benefits firsthand. Whatever your relationship with indoor soccer is, having the best gear will only help your chances of success. With fewer players than traditional soccer, dribbling and speed become much more important. Having the top of the line indoor soccer shoes will only help your game and make you a force on the pitch.
I did not think gold, black, white, and red could look good together. I was wrong. Nike's MercurialX Pro IC indoor soccer shoes are as stylish as they come. They combine a rubber outsole with a contoured sock-liner with textile top cloth midsole for safety and comfort. They also feature an internal cage that helps distribute impact force and keeps the shoes intact. The upper side consists of microtexture and works in unison with the two lower soles to help skip past the opposition.
Adidas really outdid themselves with this one. The combination of comfort and maneuverability are blended perfectly in the Samba. The leather and synthetic overlays provide comfort and snugness, so you won't have to worry about it being loose or flying off your foot.
The rubber outsole will help the grip your foot has on the ball and indoor surface, whether it is artificial turf, maple wood, or one of the other indoor playing surfaces. This will help you retain possession while you dribble and make runs. It also provides a better stopping power that allows you to cut and pivot with less slide. The smooth suede toe cap aids the rubber outsole in these respects and gives you an extra layer of protection if you accidentally toe the ball (which occurs 24/7 when I play).
Yet another color scheme that I am surprised works but wouldn't mind having just for fashion purposes. The Magista Onda IC has synthetic leather upper which helps with your touch on the ball. Many people overlook the footwear they have and how it relates to their handling ability but having the proper soccer cleats/shoes are among the best ways to improve ball control.
The allover grippy texture can help you win the ball and maintain possession once you have it. The indoor-competition (IC) outsole was made to help improve movement and traction, making it perfect for indoor soccer.
Of all the indoor soccer shoes that will help you, these are the ones most likely to give you Like Mike abilities, but on the soccer field. Named after soccer maestro Lionel Messi, one of the best players in the world, you can hope and pray these are storing his ability inside. These come in a variety of unique color combinations including dark grey/metallic silver/neon green, silver metallic/black/shock blue, and shock blue/matte silver/black.
The Messi outsole allows you to glide on indoor surfaces and waltz around defenders, just like the famous number 10 himself. The best aspect of these shoes though is the mono-tongue construction. That's a fancy term for the shoe conforming to your foot almost perfectly. This provides comfort, easy movement, and it prevents any turf from entering your shoes (which may be the most annoying thing ever, not to be dramatic or anything).
As every soccer fan knows, it's almost impossible to bring up Messi without also mentioning Cristiano Ronaldo. The Portuguese superstar is the inspiration for these indoor soccer shoes by Nike. The CR7 logo that the Real Madrid winger is known for is present on the back of these shoes, giving you some extra style if you're looking for it.
The synthetic sole and leather design offer flexibility and a light feel, which you'll need if you're going up against anyone with the Messi shoes. At the same time, the built-in sockliner provides low-profile cushioning without affecting your dribbling ability. So if you favor CR7 over his Barcelona rival, and believe he is the best player in history, these are the cleats for you.
The MercurialX Finale II is different in that it offers a synthetic and mesh design that's built for comfort. The combination also allows these shoes to be lightweight and make you feel like your dribbling with clouds on your feet. Couple that with the Nike-skin technology, specifically made for lightweight feel and control, and these may be even comfier than clouds.
Also important to note, the mesh and the concealed vents within the sneaker allow your foot to breathe and smell a little less bad after usage. If this applies to you, and you know who you are, do what's best for the team and anyone who experiences your odorous feet after a match and get these.
If you want to be the talk of your league by just showing up, these are the indoor soccer shoes for you. The zebra-inspired design steals the show, with the red Nike logo complementing the black and white perfectly. These shoes are gorgeous and can be a part of your regular closet.
The synthetic and leather design is comfortable and encases the foot securely. The key feature of these shoes is the asymmetrical lacing system. The lacing system place the laces off to the side of the shoe, providing a larger ball control area and strike zone when shooting. This should make sure you have fewer errant shots and mishaps when dribbling and passing. And I still can't get over how cool they look.
Nike knew what it was doing when it created the Hypervenom Phelon series. The Hypervenom Phelon II IC has a less flashy look but also has the asymmetrical lacing system that helps with dribbling and shooting.
They have a molded, perforated sockliner that provides cushioning to reduce pressure from quick movements and harsh challenges. Being anatomically-designed to shape to your foot, these indoor soccer shoes will stay glued to you and further help your control with the ball.
The sole (don't you love footwear puns) shoe from Under Armour was created with comfort in mind. It was made with a die-cut sock liner that protects your heel with extra cushioning from reckless challenges from defenders.
It also was made with a high-abrasion rubber outsole that allows you stay low to the ground and is suited perfectly for indoor play. So if you play in a high-spirited men's soccer league, with several players who think they are in the Premier League and tackle a little too much, buy some soccer shin guards with ankle protection and then get the UA Speed Force III ID indoor soccer shoes.
The 601 Black-Lemon indoor soccer shoes are made with Microfiber. For those of you who are unaware, Microfiber is an extremely fine synthetic fiber with a diameter of fewer than ten micrometers. It is incredibly lightweight and breathable while being impressively durable.
They are also made with the Phylon Pulsor System, which aids in shock absorption from the contact you will inevitably encounter. With the added benefits of extra toe protection and a flexo system created for easier transitions and agility, these shoes are everything you're looking for and will have a long lifespan.