How To Improve Your Ball Control
Learning the fundamentals of a sport can be the most important aspects of the game and will help you improve your ball control.
When it comes to sports, the first and most important thing a young player must learn and understand is the fundamentals of the game. Soccer is a game of speed, rhythm, and technique. While practicing some of these fundamentals can be repetitive and grueling, you're not going to succeed without knowing the basics. These skills will help you improve your ball control.
Dribbling can be the simplest yet most important skill when controlling the ball. Keeping the ball closer to you will help change speeds and get past defenders. Also while keeping the ball close with small touches, you'll be able to fake out your opponent. It's all about learning when to keep your touches more controlled and when to let loose and speed up your game. But practicing your dribbling will only help to improve your ball control.
In order to control the ball, you're going to have to use all parts of your feet. Defenders will try to force other players to move the ball with their "weak foot." If you practice controlling the ball with all parts of your foot, including the top, the sole, your toes, the heel, the outside and inside, it'll help improve your ball control.
Practice your foot-eye coordination.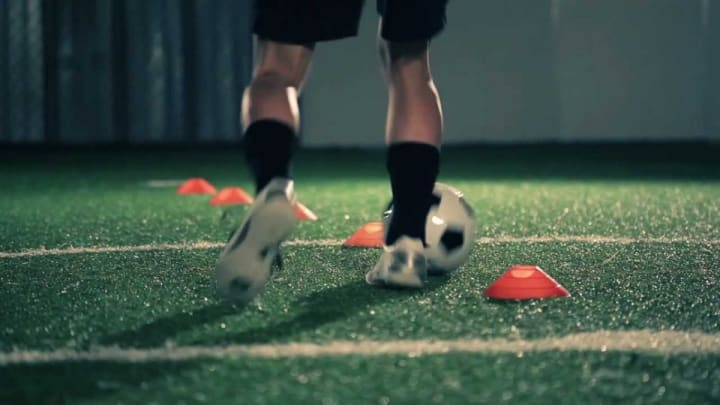 Syncing up your eyes with your feet is important, allowing you to keep your head up while moving the ball with direction from your eyes. Having good foot-eye coordination will be a dangerous feat when you're able to determine how much power to use and will give your passes more precision. This will not only improve your ball control, it'll make you a better player.
Developing a rhythm and tempo is crucial in team sports. The more locked in that a team is, the better they'll play. Rhythm is key to moving and passing the ball and is something comes natural to all of us. Just like gears on a bike, shifting speeds and keeping a constant tempo will only generate more momentum, set the pace, and will improve your ball control.
While the skill of juggling isn't really used in a game, it develops various aspects of a player. It develops a relationship with the ball when it can be difficult to control it when it's in the air. It helps with your coordination and helps to keep your body in sync. There will be moments when you will have to bring the ball down. Juggling is one of the most important skills you can learn to improve your ball control.
Practice passing for accuracy.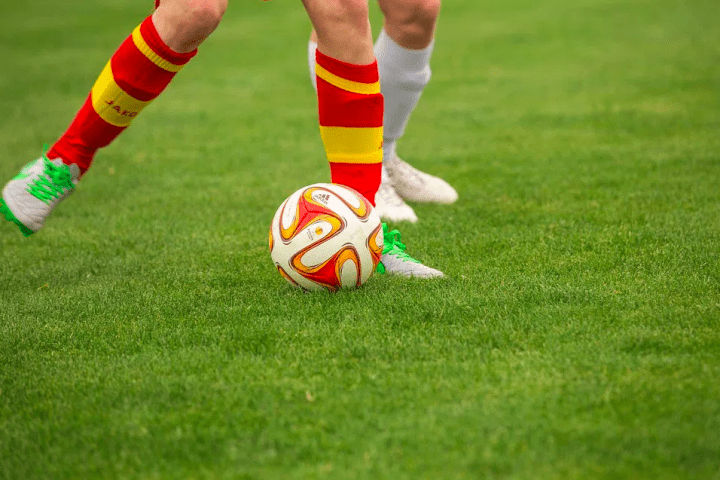 This is especially important. No sport rests on the shoulders of one person. If you don't properly learn to pass the ball, you will not move the ball or develop any kind of rhythm with the rest of the team. The more that you pass downfield, back field, and search for openings and ways to move closer to the goal, you will succeed and improve your ball control.
Soccer is a game of speed and agility. You will have to know when to use your speed and run downfield and you will have to also know when to slow down or change speeds quickly. The ability to use your agility to change directions and force your opponent to adjust is important, giving you an advantage. Controlling your speed will not only give you an edge over defenders, but it will improve your ball control also.
Crossing the soccer ball across the field is one of the most important passes you can make. Practicing your accuracy here is key. Make sure that you make enough contact and follow through with your kick. Curving the ball will deceive your opponent and is essential in setting up a goal and will improve your ball control.
Learn how to protect the ball with your body.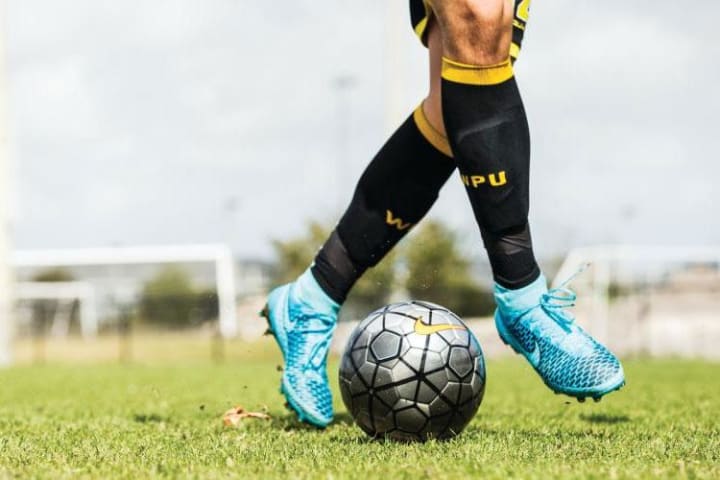 In order to protect the ball from the defender, you must use your body to remain possession. The more you put your arms out, the more space you create between the ball and the defender. If you use your body to your advantage in pushing away your opponent and shielding the ball, it will certainly improve your ball control.
If you don't receive the ball well, it could be embarrassing for you and your team. The other team is waiting to capitalize on your mistakes. A very simple, yet important skill is learning how to receive the ball in a pass on the ground or in the air from a teammate. Use your chest, thighs, and knees to knock the ball down. This will help your team and improve your ball control.