Reece James Gets Robbed
Chelsea win 1-0 against Zenit Saint-Petersburg but at James' home trouble was brewing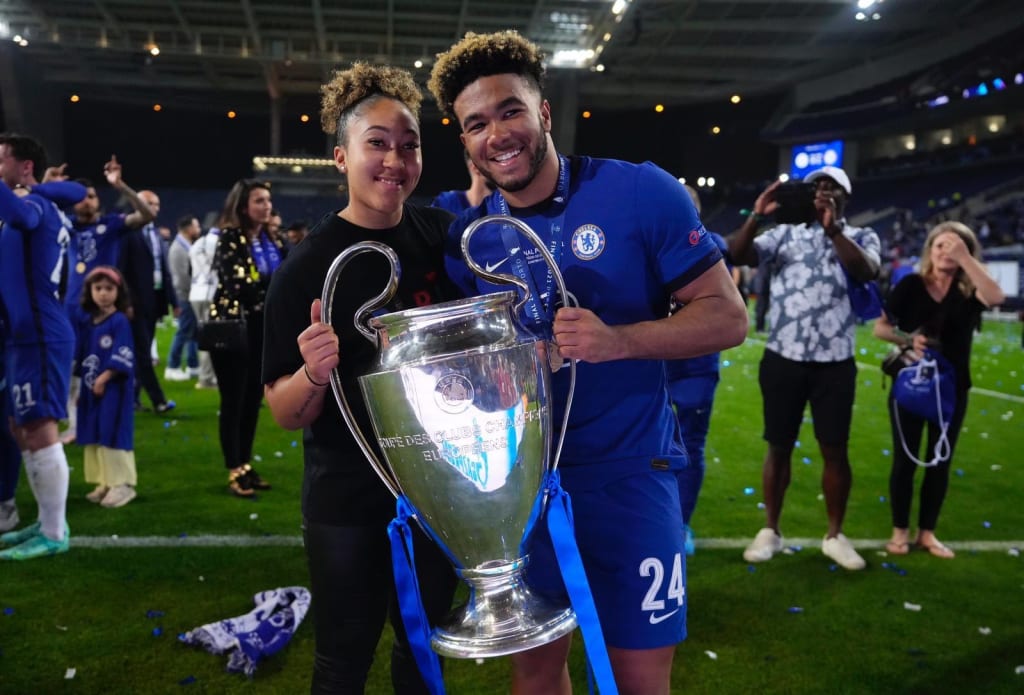 Reece James with the UEFA Champions League trophy
It was meant to be another great night in the Champions League for Reece James and his Chelsea colleagues. While a dire first half had the fans at Stamford Bridge scratching their heads, Romelu Lukaku made up for it in the second forty-five with a well headed goal in the 69th minute. It was to be the only goal in a game that never really got going, however Thomas Tuchel and his charges would welcome a winning start as they attempted to defend their European crown. Offensively, it was a rather worrying display, while at the back it was another solid performance by the London side.
Reece James also had a good evening on the pitch, making sure that he and his teammates would keep another clean sheet. While he intercepted two and made one clearance, his pass accuracy of 90% showed that his distribution was on point. The young 21-year-old also made his way forward on numerous occasions, crossing the ball twice and reaching his target once. He did not concede a single foul in the game, showing the Blues dominance as they enjoyed 66.3% of the possession against a determined Russian outfit. Both sides were rather well disciplined, a tribute to the tactical astuteness of both Thomas Tuchel and Sergei Semak. With Zenit in good form, they could take numerous positives from the game and would return to Russia topping the Russian Premier League table.
For Reece James, the return to his home wouldn't be as enjoyable as he hoped. While the game was going on, what looked to be an organized break-in was arranged at his home. What looked to be five unknown characters, would make their way into his residence and steal his safe. The footage, posted on Instagram by James himself, showed the thugs in overalls and with flashlights. They were evidently scoping out each room with their flashlights, looking for something worthwhile to take with them. Once they had broken in they then rolled and pushed the safe through the front gate, which they had yanked open. A car pulled up, as the five sadly succeeded in driving off with some irreplaceable goods.
Reece James wrote this on Instagram: "On the evening of the 14th of September 2021 when I was playing for my club in the return of the Champions League, a group of cowardly robbers broke into my house. They managed to collectively lift a heavy safe containing some personal items of mine into their car. I never keep any jewelry of mine in my house so all that was contained in the safe were my Champions League winners medal and Super Cup winners medal and the runners up medal for Euro 2020. These medals were won representing Chelsea and England – honours that can never be taken away from me whether or not I have the physical medals to prove it. Nevertheless, I am appealing to all my Chelsea and England fans to help identify and turn in these low life individuals who will never be able to rest easy as the evidence is mounting against them. The police, my advisors and Chelsea FC (and many others) are all behind me as we have firm leads on who the perpetrators are. We are closing in on them. Luckily, no one was present during the break in but I want to let all of you know I am safe and well. I really do appreciate having the platform to tell you all about my misfortune and I hope together we can catch these individuals and deliver justice where it is due."
A truly sad end to what was supposed to be an enjoyable evening for the young Chelsea star. No arrests have been made.