Inter Milan: Key January Transfers
The key acquisitions for Inter this January transfer window to win the league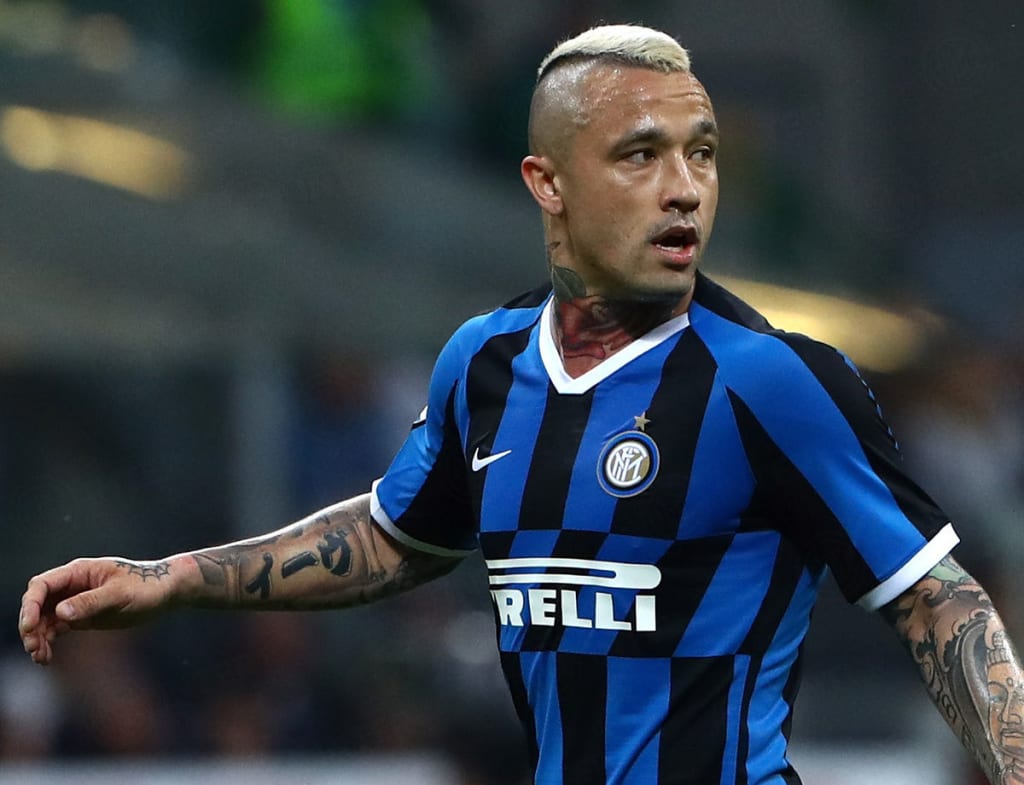 (All credit to inter.it)
No one can deny that the team this year, on paper is leaps and bounds better than the year before as far as depth and new talent. The team has done amazingly well in the summer transfer period. Bringing in world talent and rising stars alike to bolster their previous years lack luster roster. Names like Romelu Lukaku, Alexis Sanchez highlight the well traveled additions to the squad. But the real genius pickups are the Stefano Sensi's and Nicolo Brella's. These players have proved themselves capable with their respective previous teams of turning a game on its head without a moments notice.
Already Sensi and Barella are making a huge impact with each of them providing or converting goals in the opening games of this young 2019-2020 Italian Serie A campaign. However, there are noticeable deficiencies already in this new team that worry me. Most prominently the lack of a hard biting central midfielder in the mold of the now departed (on loan) Radja Nainggolan. And the lack of a creative play maker (Joao Mario ). Nainggolan's presence in the midfield was arguably one of the most crucial parts to Inter's success last campaign under Spalletti.
While it was well documented that the two of them had various spats over the course of the year, but whenever Spalletti called on Radja to perform he delivered. I'm speaking specifically about the 2-1 win against PSV Endihoven and the 2-1 win against Tottenham in the 18/19 Champions League group stage. The displays in both games showed were prime examples of how tenacious a player he is and how impactful he can be against some of Europe's top talent.
Yet, he is no longer on the team and worse he is thriving at his new club, Cagliari. Turning in Man of the Match performances, game after game. Unfortunate for Inter Milan who are definitely lacking a player of his skills now. A player who can give bite to the CM/CRM position.
Marcel Brocovic and Matoas Vecino are quality Center Midfielder in their own rights but they lack the host of skills that Nainggolan possesses. Both are weak in defense with a more attacking edge to their style of play. So who would be suitable to fill the void at CM? And how can provide the creative impetus? I have a few players in mind for each role.
Thiago Mendes, CM (Olyimpique Lyon)
He is the first CM that comes to mind. A player that might be obscure to most people but he is having a break out year for his respective club. Currently he is plying his craft at Olympique Lyon after a brief spell with LOSC Lille. So far this year Mendes has plugged in 6 assists in 26 games across all competitions. Not a bad hall for a player in his role. What makes him a good fit for the team is his engine like stamina and speed which are qualities that fit the Conte up tempo playing style.
Yet, the biggest drawback of Mendes will be his hefty price tag. According to Transfermarkt.com he is valued at $25.08 million dollars. A price that is likely to increase as he continues to put out solid performances. However, an investment on a player like him would be well placed since he is still young at 27 years old and does not have a injury riddled track record.
Mario Grujic, CM (Hertha Berlin)
I can't stress enough how much I believe in Grujic's potential to become a world class player and household name. Currently on loan at Hertha Berlin from Liverpool FC and at 23 years old he provides a young option with plenty of experience playing against top opposition. He announced his presence last year as a solid CM when he was on loan at Cardiff City FC. Marko Grujic proved critical for Cardiff. Showing off his slick passing and timely tackling skills to help them secure points in key matches. He has only continued to pad the resume while on loan at Hertha Berlin. Bring apart of five goals (3 assists, 2 goals) in 19 games.
Unfortunately for him he has been unable to break into a packed Liverpool midfield, packed with international talent. While this might be difficult for him. This could be a great addition to the team with exponential growth for years to come.
Christian Eriksen, CAM (Tottenham)
Eriksen is a well known commodity throughout Europe. And highly sought after this transfer period for his renowned passing skills which are in desperate need by Inter. He also is a world class free kick specialist. Another area in which Inter are lacking. On top of all this he is fairly young at 27 years old. Which means he could potentially continue his high quality performances well into his mid 30's.
Igor Coronado, CAM (Sharjah FC)
Non sure that few of you are familiar with this player. However, his talent and familiarity with the country should be taken into account. He previously played for Palermo in the 17/18 season. Raking up 9 goals 10 assists in 38 games. Not a bad stat line for a player on a team that would of otherwise been promoted to Serie A had financial issues not derailed their promotion fight.
Whatever Inter Milan end up doing this transfer period, it's my hope that they address the lack of a central attacking midfield and purchase a box to box midfielder. I believe once they do they will have the ability to over take Juventus and finally dethrone them from their perineal league title run and finally return to where they belong. Amongst Europe's greats in the Champions League on a anual basis. Forza Inter!!!