How to deal with tensions in your football team
Football is a tense sport, but how do you avoid those tensions ruining the team spirit?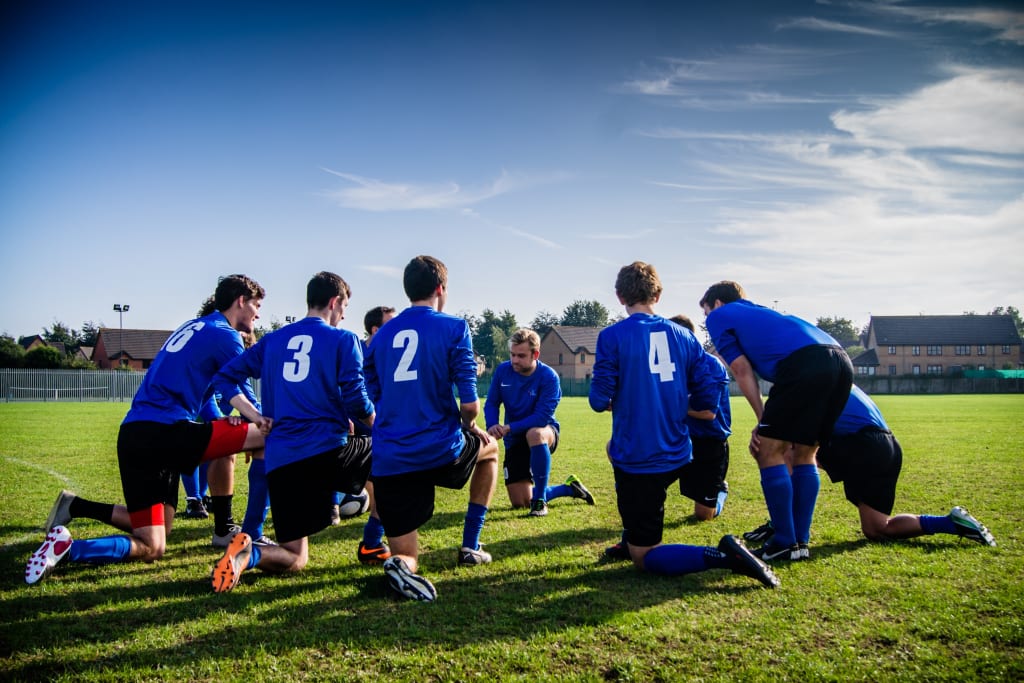 Sport is filled with tension - good and bad.
Tension is capable of driving teams to new heights, but it's also capable of tearing them apart.
We see it in professional football, and the grassroots game, too. And this isn't necessarily a bad thing, because like anything in life, if you want to get good at something, you may occasionally get rather passionate about it.
But what about when those passions go beyond useful from a team perspective?
Growing tensions within a football team will have a negative impact on the results, but it'll also create rifts that can impact friendships and mental health.
If you've noticed rising tensions at your football club or Sunday league team, there are some tried-and-tested methods you can call on to get everyone back on track and performing as one.
1. Talk to each team member individually
When you started your football team, you probably spoke to each team member individually. Back then, it made sense, because you were recruiting them and wanted to see how up for it they were.
But that doesn't mean one-to-ones should cease thereafter. By making them a regular occurrence, you'll get to the bottom of any tensions inherent within the team before they become a problem.
It's never too late, though, therefore if tensions have already risen, get those one-to-ones scheduled and see what everyone has to say.
2. Make sure no one is bigger than the team
We see this in professional football all the time; one member of the team is clearly a far bigger deal than the rest.
This might be good for ratings and the fans, but, behind the scenes, it can cause absolute chaos.
If you're running a small football team, no one should be bigger than the team itself - regardless of their ability. Tensions often rise when one person is seen to be the 'golden player', so stamp that out immediately - you're a team, remember.
3. Encourage open communication
Do you all sit in silence in the dressing room after a game? Are players empowered to speak up for themselves or raise questions when they enter their mind?
Effective communication will ensure most tensions are cut off at source, because everyone will have equal opportunity to make their voice heard.
Encourage players to talk before and after games, and during training. The more they talk, the more likely any niggles are to get sorted before they become much larger problems.
4. Get away from football
Running a football team shouldn't be purely about football. To raise team spirits and ensure there's a healthy level of friendship and competition among everyone, make sure you get away from the game once in a while.
This might simply be a regular trip down the pub or an occasional night out bowling. Whatever it is, make sure it's completely removed from the beautiful game - it'll make a big difference to the team spirit.
5. Celebrate every small win (even if you lose)
Even if you lose, it's vital you look for the positives in the performance. Learning from losses and celebrating even the smallest of wins will put a positive spin on the team, and that will in turn help reduce tensions.
Wins can take place anywhere - even on the training pitch and during those non-football activities (see tip 4). Make sure you celebrate them as a team and always look ahead to the next potential win.
Wrapping up
Football should be fun - particularly if you're playing on a non-professional basis or in the lower leagues.
Use my tips above whenever you realise there are unwelcome tensions in the dressing room. They'll help you regain the team spirit and ensure everyone plays an equal role in the club.