Biggest Premier League Upsets of 2017
The most shocking Premier League upsets of 2017 saw some perennial powerhouses put in their place.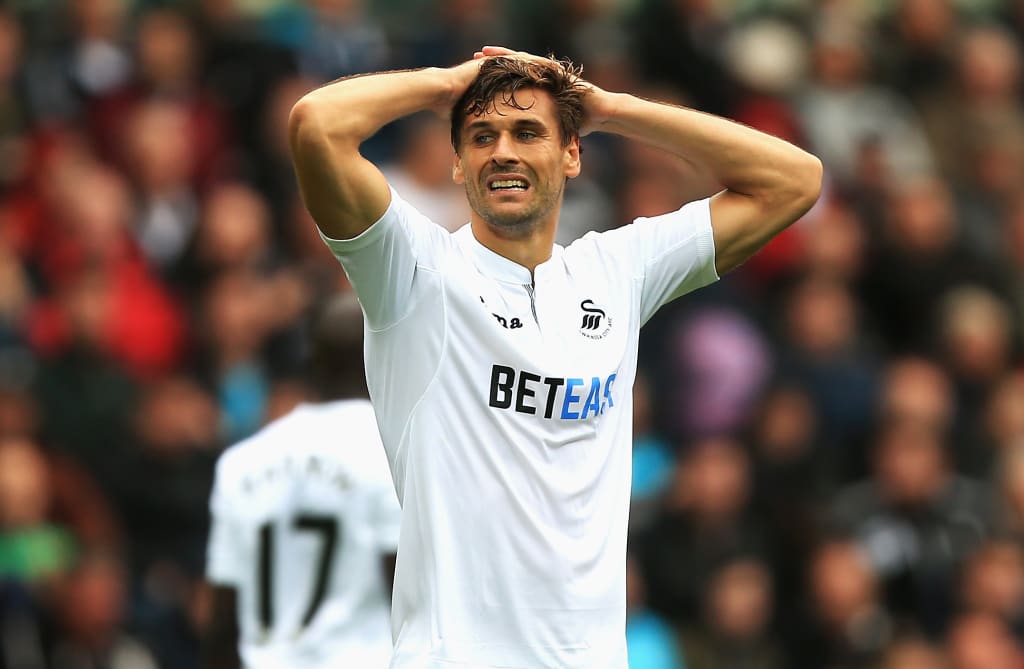 Betting on soccer is a billion dollar industry, so it's safe to assume to biggest Premier League Upsets of 2017 cost many gamblers some serious money. It would be remiss of me not to mention the role sports gambling plays in the upset process, as what is deemed an upset is usually determined by odds set by sports books—both legal and illegal.
The biggest upsets in the Premier League saw some of the powerhouses and flagship teams going down in heartbreaking fashion, often to tremendous, scrappy underdogs. Now, check out some of the most notable from the 2017 season.
Crystal Palace over Arsenal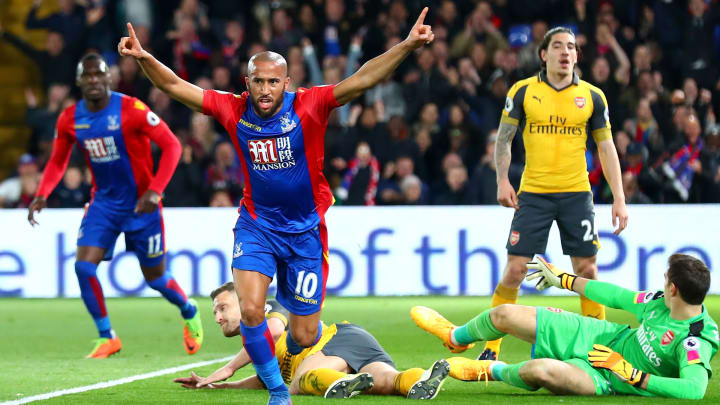 In one of the most shocking Premier League upsets of 2017, Crystal Palace took out Arsenal, knocking Arsenal out of the UEFA Champions League for the first time in 21 years. The loss ensured that Arsenal wouldn't finish in the top four of the Premier League for the first time in two decades.
For even more context on the upset, Crystal Palace had not beaten Arsenal on their home turf since 1979. Arsenal was completely dominated, as they were blanked 3-0 by a much lesser team.
Swansea over Liverpool
Basement dwellers Swansea beat Liverpool up against 14/1 odds, by any metric it was one of the biggest Premier League upsets of 2017. Behind Fernando Llorente's two goals, Swansea picked up its first Premier League win of the season 3-2. The historic win proved to be one of the biggest upsets in the clubs history, and their win was against the second toughest odds of the entire season.
Watford over Manchester United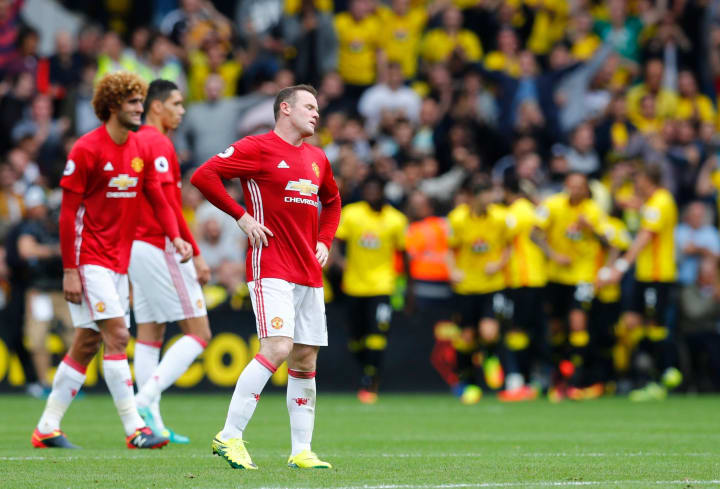 Watford took down powerhouse Manchester United in a surprising 3-1. Nobody expected this going in, as Watford were 11/2 underdogs, clearly making this one of the biggest Premier League upsets of 2017. Manchester United has some of the greatest players of all time on their roster, so it was no small feat.
Even though they would finish more towards the bottom of the league standings, they have their victory over Manchester United, in front of their home fans, to hold them over until next year.
West Brom over Southampton
West Brom has never been able to count itself among the elite, but there huge win over Southampton this past year is nothing to sneeze at—they overcame 5/1 odds. They've only won two matches on the year, and only perennial losers Swansea sit below them in the standings. Still, it sure has to be a sweet feeling to pull off one of the biggest Premier League upsets of 2017.
Everton over Manchester City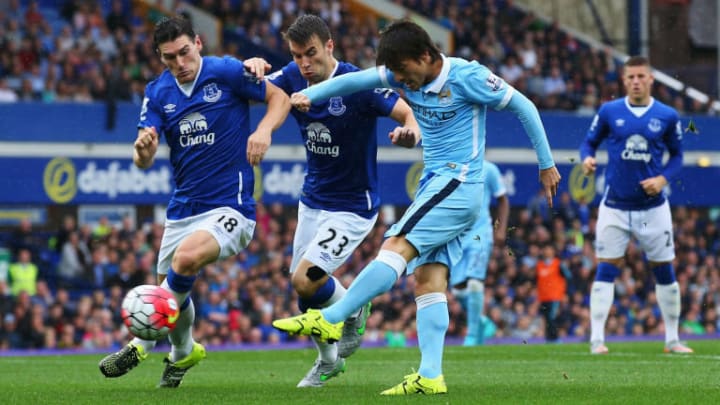 Facing 10/3 odds, bookmakers didn't give Everton much of a shot when they took on Manchester city. However, what resulted was one of the biggest Premier League upsets of 2017.
While Everton finished in the middle of the pack, Manchester City was playing dynamic football all season long, placing them near they very top of the league. For one brilliant match though, they were equals.
Hull City over Southampton
Hull City has only been in the top flight English football league since 2007-08, so it isn't a huge surprise that they are underdogs more often than not. They flipped the script when they took out Southampton up against daunting 9/2 odds.
For most of their history, Hull City has played in the Championship League, the second best football league in England. One thing can never be taken off their ledger: one of the biggest Premier League upsets of 2017.
Watford over Arsenal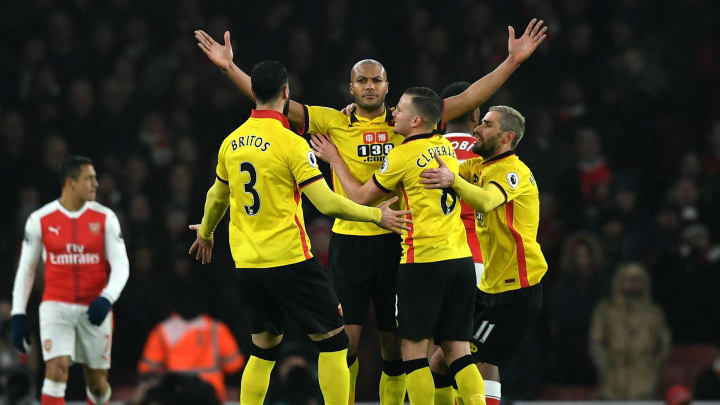 Watford pulled off a stunner when they bested Arsenal facing 16/1 odds by the bookmakers. In a disappointing season for Arsenal, which saw them drop games to lesser opponents, they failed to finish inside the top four for the first time in 20 years.
As bad as they played at times, nobody expected Watford to win this match, and those who bet on the side of the Watford Football Club surely made a killing.
Burnley over Liverpool
Liverpool had a great season, finishing inside the top four in the league, but that didn't save them from being on the list of the biggest Premier League upsets of 2017. Burnley doesn't pull out many matches against the elite teams, even thought they always play a tough, hard nosed style. That's why it was pretty stunning to see them win against 6/1 odds at home against a powerful Liverpool squad.
West Brom over Leicester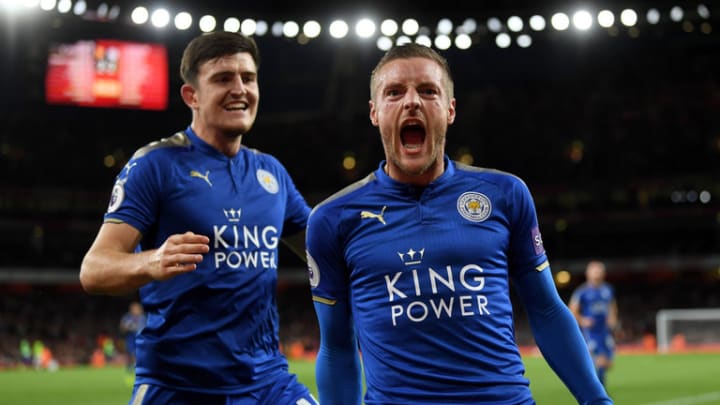 West Brom had a tough year, but they did pull off a couple of unlikely wins, this victory over Leicester included. Facing 9/2 odds, West Brom's victory in Leicester's own backyard is among the biggest Premier League upsets of 2017.
While they aren't quite one the of most successful clubs in the history of the Premier League, Leicester regularly finishes in the top half of one of the best leagues in the world, so it was a bit shocking to see them downed by basement-dwelling West Brom.
Leicester over Manchester City
Finally, it wasn't all bad for Leicester, as they scored one of the biggest Premier League upsets of 2017 when they took down powerhouse Manchester City. Featuring some of the best strikers in the Premier League, Manchester City is a force to be reckoned with, which is why they were given 4/1 odds over a solid team.
However, Leicester was not to be denied, and they took pleasure in taking down the top team in the league, something they can build on in the new year.
Reader insights
Be the first to share your insights about this piece.
Add your insights