Best Transfers in World Football
Some of the biggest names to ever play were moved for an offer teams couldn't refuse. These are ten best transfers in world football history.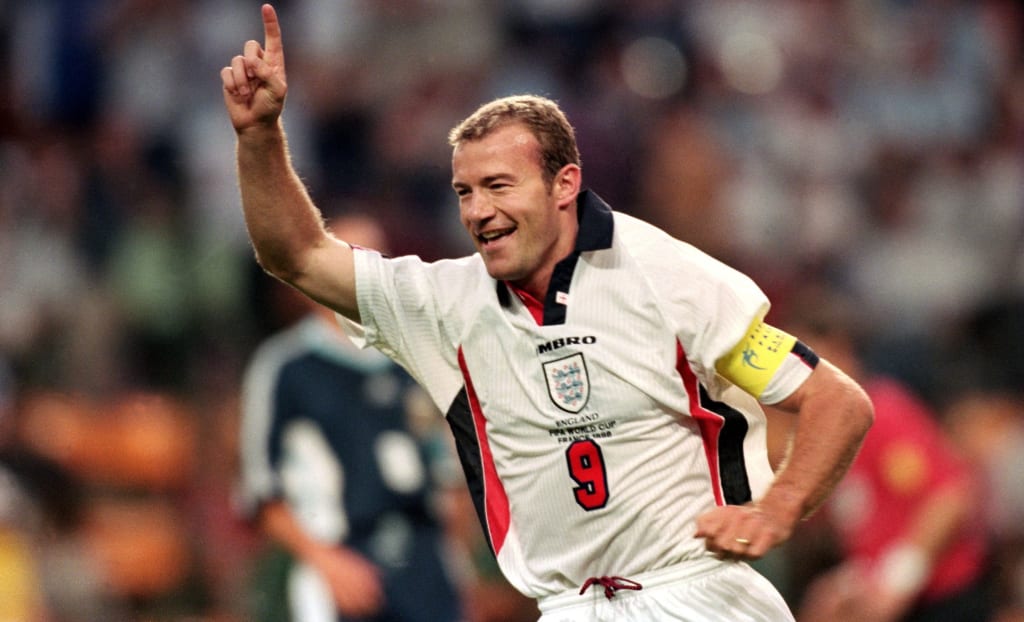 It's hard to imagine some of the players that have been transferred in football. Sometimes a team's hands are tied by a superstar that wants a new challenge or wants to play for their childhood team. Sometimes bigger clubs just make ludicrous offers that cannot be rejected. Whatever the scenario, iconic and immensely talented footballers have been changing teams for decades. Not all of them have found success with different teams, but a lot have left legacies that will remain forever. Here are the ten best transfers in world football history, which are the ones that shook the foundation of world football and have people still talking about them today.
At the time, Cristiano Ronaldo's transfer to Real Madrid was the costliest in football history. The reigning Ballon d'Or winner of 2008 took his talents to the Spanish capital after an incredibly successful run at Old Trafford for a sum of $80 million. His exploits put him in the debate as one of the best Manchester United players of all time, so it makes sense his fee was so high.
Since his arrival in Madrid, he has taken his game to the next level. The Portuguese winger has won four more Ballon d'Ors, three Champion League titles, and has put up insane goal-scoring numbers. In just nine seasons, Ronaldo has become Real's leading scorer in history, ensuring his spot as one of the best Madrid players of all time. It's a rare occurrence where both the player who was sold and the team that sold him came out ahead.
Luis Suarez would join Barcelona in the summer of 2014. Liverpool decided to sell the talented Uruguayan for a fee of just under $65 million. Since his arrival at the Camp Nou, Suarez has done nothing but score goals and help the Catalans win numerous trophies. He would join Neymar and Lionel Messi to form MSN connection, the best attacking trio in the world when all were together. Neymar has since left Barcolena for Paris Saint Germain, a move that won't qualify for the best transfers in world football as it is likely he will join Real Madrid, but as long as Barcelona have Messi and Suarez, they have nothing to worry about.
When you have bags and bags of money for high-end purchases, it will usually result in some of the best transfers in world football ever, and that is the case with Real Madrid. The Spanish giants always hav the checkbook out at a moment's notice and in 2001 they put it to good use. Zinedine Zidane moved to the Spanish club from Juventus that year, for a $75 million fee.
A record purchase at the time, Zidane went on to win countless trophies for Madrid. He led the club to their 2002 Champions League victory, scoring the winning goal in the final. Zidane would leave the club after 2006, but the relationship he created proved to be beneficial to both parties. The Frenchmen would become the manager of the famous squad in early 2016. Since then, Madrid has won back-to-back Champion League titles, a La Liga title, two Fifa World Cups, two UEFA Super Cups, and he is the reigning manager of the year.
Like I said, the teams with the biggest pockets will eventually have the best transfers in world football history. It is an inevitability. Barcelona started this trend when they signed Dutch superstar Johan Cruyff. Similar to Zidane, Cruyff would achieve success as both a player and a coach for his team. He joined Barcelona in 1973 for an estimated two million euros. His trophy haul includes one European Cup, five La Liga titles, two Copa del Reys, one European Super Cup, and three Spanish Super Cups. Not too bad for two million dollars.
In what will go down as Arsene Wenger's best move as the manager of Arsenal, Thierry Henry's $11 million move from Juventus allowed the French forward to thrive. Henry led the Premier League in scoring five times and was a major part of "The Invincibles" of 2003-04, the only team in English history to not lose a league game in a season. He would help contribute to Arsenal's respectable trophy case, winning the Premier League title twice, three FA cups, and five English Super Cups.
One of Chelsea's greatest ever players, Gianfranco Zola came to the UK in 1996 for a fee of $4.6 million. The Italian international quickly became a fan-favorite due to his sublime skill and clutch goals. In his seven seasons, he captured two FA Cups, one English League Cup, and two English Super Cups. For what be brought, the longevity he had with Chelsea, and the transfer fee being relatively low for what it delivered, this easily ranks as one of the best transfers in world football of all time.
While David Beckham did not produce the same stats and highlights with LA Galaxy as he did earlier in his career, his move to the MLS was extremely significant. It popularized soccer in America and started the trend of superstar players making their way over to play in the MLS. Kaká, Andrea Pirlo, David Villa, Thierry Henry, and Zlatan Ibrahimovic are the biggest European names to follow Beckham and play in America.
Beckham has recently returned to the MLS in the ownership role. Taking a total of four years to develop, his new Miami franchise has officially been accepted by the MLS. While not technically a pure transfer, as he decided to leave Real Madrid to sign with the Galaxy, it was a significant enough move of a player changing teams for it to count, so why split hairs?
Alan Shearer's 260 goals still stand as the highest total in Premier League history. The next closest scorer, Wayne Rooney, is 42 behind the Newcastle legend. While having great success at Blackburn at the beginning of his career, winning the league title in 1994-95 as well as becoming the top-scorer, he is most known for his accomplishments with Newcastle.
Shearer made the move in 1996 and football fans were witnesses to goal-scoring excellence for the next ten years. The game-changing striker tallied 148 goals in 303 league games, all while wearing the white and black shirt. His $15 million transfer was a world record at the time and it turned out to be far too low.
As the best captain in Manchester United's history, no one played with as much fire as Roy Keane. While that passion had its drawbacks (seven red cards in the Premier League), it catapulted Keane into the hearts of United fans and he remains a stoic figure in the club's history. Originally slated to move to Blackburn, Sir Alex Ferguson "hijacked" the deal and ensured Keane would be making his way to Old Trafford.
A British record fee at the time, the $3.75 million would turn into one of Ferguson's best transfers in world football and also in his 26-year career. The Irish midfielder would help his team win seven Premier League titles, four FA cups, and a Champions League crown. "Keano" would spend over ten seasons with United, and while his ending was not exactly storybook, he is still fondly remembered by fans and players alike.
Eric Cantona's nickname tells you why his move to Manchester United is one of the best transfers in world football history. "The King" moved to Manchester from Leeds United for a just over one million euros just before the 1993 season. The French forward became United's most dangerous weapon and helped them capture four Premier League titles, two FA Cups, and five English Super Cups. In the 1993-94 season, he was awarded the Premier League Player of the Year award. With a style and personality that will never be replicated, Cantona remains one of football's most iconic players.
About the Creator
Love sports and travel! Fan of almost every major sport and a soon to be world-renowned traveler (mostly interested in the food and drink of other cultures!)
Reader insights
Be the first to share your insights about this piece.
Add your insights