David Beckham Returns to the MLS
What You Need to Know About Beckham's Miami Soccer Franchise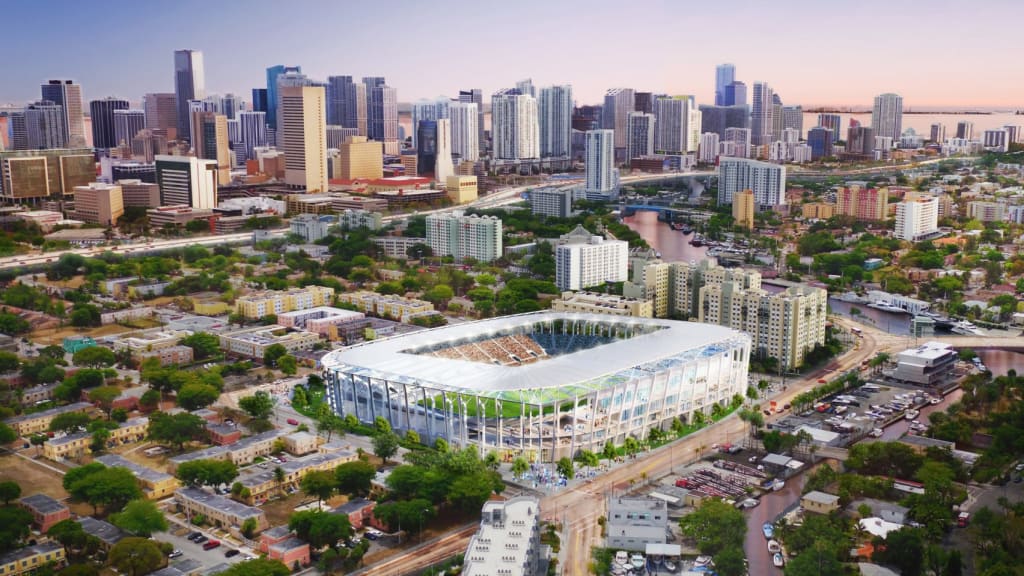 Photo Credit
Miami hasn't had an MLS franchise since 2001, when the Miami Fusion went under. But on Monday, that changed, as the MLS granted the Beckham Group an expansion team. And the Latino population couldn't be more excited!
Here's what you need to know...
Beckham's 2007 MLS Deal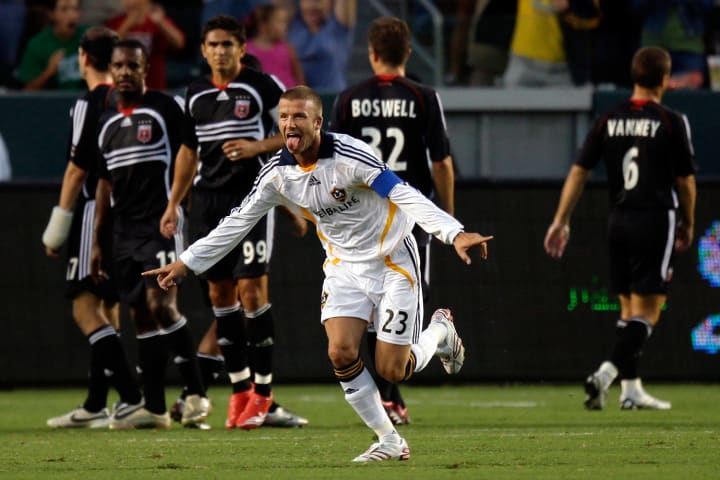 Most of us know David Beckham as a master footballer and free kick monster. Or perhaps, you know him for his Calvin Klein ads (am I right, ladies?). Maybe you're just a Spice Girls fan, and you think he's just the hot husband of Victoria. But I am telling you that he is a budding business mogul.
In 2007, Beckham signed a five year deal with the LA Galaxy for a base salary of roughly $6.5 million. He also received a revenue share with the team during his tenure. He is estimated to have made around $255 million over his five year stint with the Galaxy. The majority of his earnings came from endorsement deals he had with companies such as Giorgio Armani and H&M.
But all of those accomplishments mean nothing when compared to the deal he made with MLS. In 2007 Beckham received an option to buy an MLS expansion franchise for $25 million. This is what it would have cost to purchase the rights to build an expansion team in 2007. Since then, the value has skyrocketed. In 2012 the value of an expansion team was estimated at $75 million and today, the price tag is closer to $150 million. Beckham exercised his option during February 2014 backed by his investor group known as Miami Beckham United.
Miami Beckham United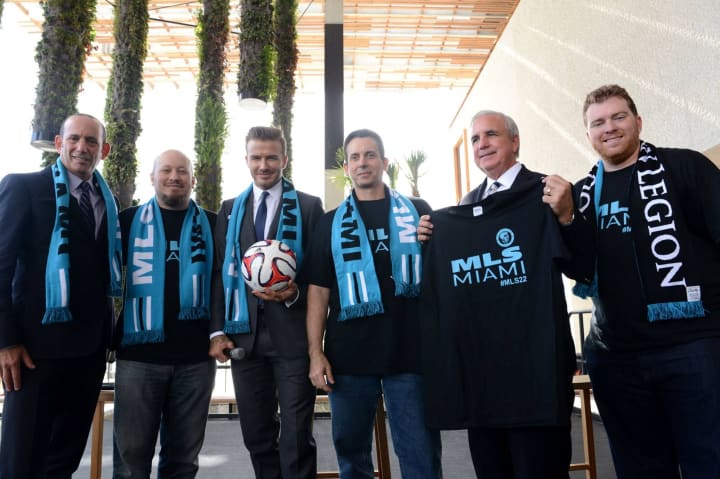 Let's go through the ownership group.
First is Simon Fuller. No, not Simon Cowell, but close. Fuller is actually the creator of the Idol franchise, highlighted by American Idol. He rose to the status of legend through managing the Spice Girls; since then, he has managed other stars including British Tennis star Andy Murray and, of course, David Beckham.
Marcelo Claure. He is a Bolivian businessman with strong ties to Miami; Claure currently serves as the CEO of Sprint. Can you hear me now? Brightstar is actually headquartered in Miami-Dade county. Claure's MLS background includes a 2008 partnership with Spanish club Barcelona to bring a Barcelona franchise to Miami. These efforts failed in 2009. His dreams are finally coming to fruition.
Tim Leiweke. You might be asking yourself which of the owners has experience running a sports franchise, and this is where Mr. Leiweke comes into play. He has had experience running AEG which owns the LA Kings, Galaxy, and Lakers. Currently, he serves as the President and CEO of MLSE which owns the Toronto Maple Leafs, Raptors, and Toronto FC. He also has experience operating the facilities in which these teams play.
Next are the Mas brothers, Jorge and Jose. They are the founders of the international construction company MasTec, headquartered in nearby Coral Gables. I wonder who is going to be in charge of building the stadium infrastructure?
Rounding out the owners group is Japanese-Korean businessman Masayoshi Son. Son is the CEO of Softbank. Softbank's 80% ownership of Sprint helps explain his connection to Claure and the owners group.
The Neighborhood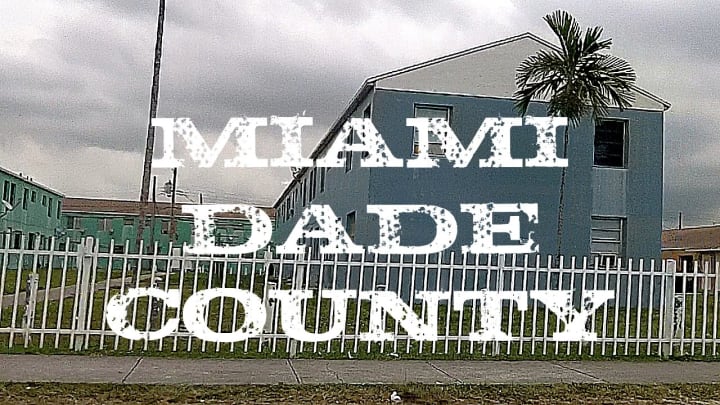 Overtown, Miami. Ever heard of it? Overtown is just northwest of Downtown Miami.
David Beckham's group started the quest to find a site for the Miami stadium in 2013. They were unsuccessful the first three times they made bids for land in the Miami area. It is no secret that Beckham wanted a stadium overlooking the ocean, in a vibrant neighborhood where fans could "march" to the stadium.
They have since settled on the Overtown neighborhood. In June 2017 Miami-Dade county commissioners gave Beckham the right to buy the final three acres of land for $9 million. These final three acres purchased from the county solidify the nine acre stadium plan (the previous six acres were privately owned land purchased in March 2016 for $19 million). The plan is to spend at least $175 million to build the stadium; upon completion, there will be 50 permanent employees.
Nearby Spring Garden residents are concerned that the stadium will bring too much traffic to the area without immediately providing new jobs. The Overtown neighborhood has been run down and is considered one of Miami's poorer neighborhoods. These concerns with gentrification may create an obstacle for the Beckham Group as they still must get approval from the city of Miami in order to begin construction of the stadium. Keep an eye on the negotiations with the city, as this could present a huge hurdle for the MLS to settle in Miami.
Bruce C. Matheson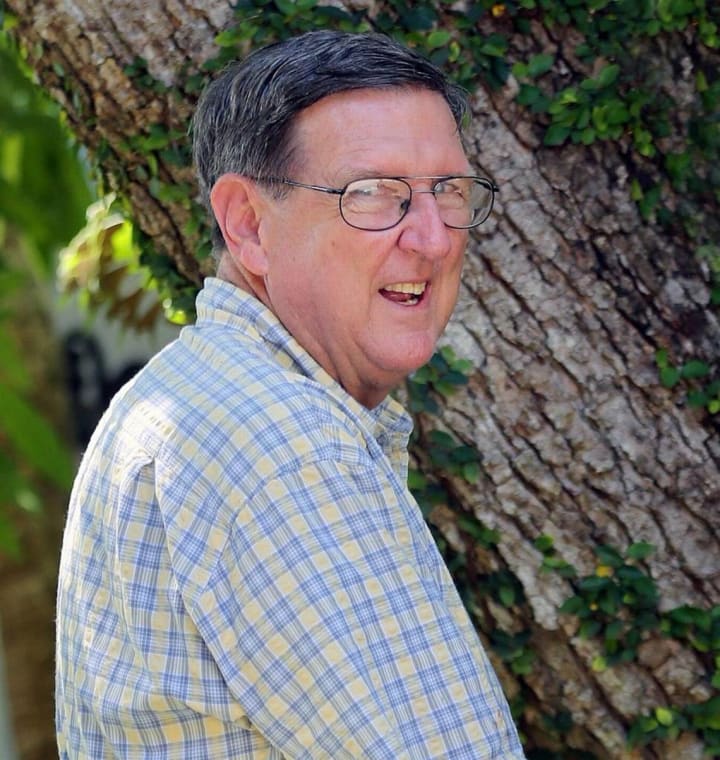 This guy deserves his own section. He has muddled his way into the sports world before. Specifically, he has tried to shut down the Miami Open tennis tournament throughout the last 5 years. He seems to be against commercialization of Miami, although he tried to hide behind the veil of being a conservationist. Now, he is stepping into the Beckham Group's affairs. Over the summer 2017, he filed a lawsuit stating that the county had not allowed for competitive bids for the $9 million dollar sale of public land to the Beckham group. The judge dismissed this suit due to the fact that the stadium has much wider economic benefits; therefore, it does not fall under the reach of the competitive bid laws. Matheson has since appealed. We need to keep a close eye on this guy.
Futbol Miami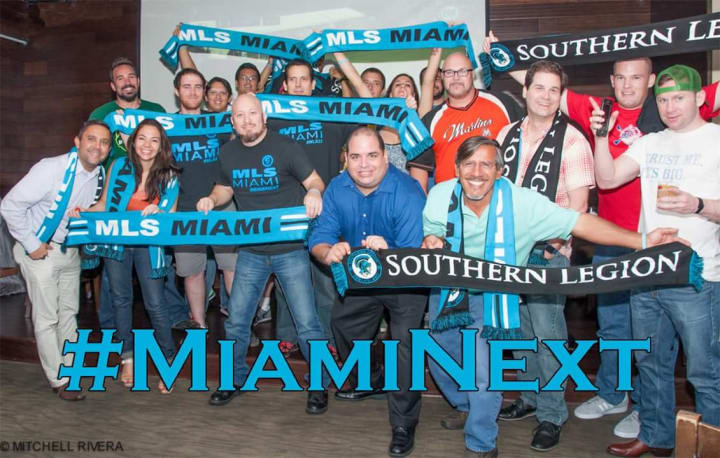 Although the team name has not been decided on, Miami has already gotten behind the prospect of having an MLS team to call their own. Futbol Miami is a club that is fully behind the Beckham group and soccer in the community. They have already established a social media presence, and you can view their website and join the following here.
For a more grassroots alternative, Southern Legion is the go to fan club for soccer in Miami. You can join their following here and also purchase some swag.
What's next?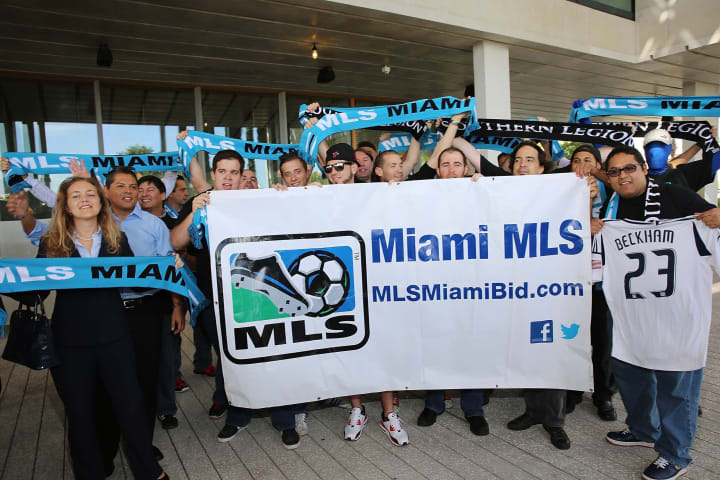 Once the legal issues with Matheson are over, and the city of Miami approves of the construction plan, the Beckham franchise will move full speed ahead. The Beckham group plans on building out a strong youth development and scouting program. They will be sure to build a state of the art training facility. The group seems to be committed to making Miami the US hub for South American players, and believes this starts with building out its academy and training capabilities. Miami is a melting pot, and soccer could bring so much joy to a community that needs revitalization!
Vamos a Miami!