Best Soccer Movies on Amazon Prime in 2018
With the excitement of the World Cup ringing in the air, it feels like we just can't get enough soccer in our lives. Luckily, there are lots of amazing soccer movies on Amazon Prime we can watch.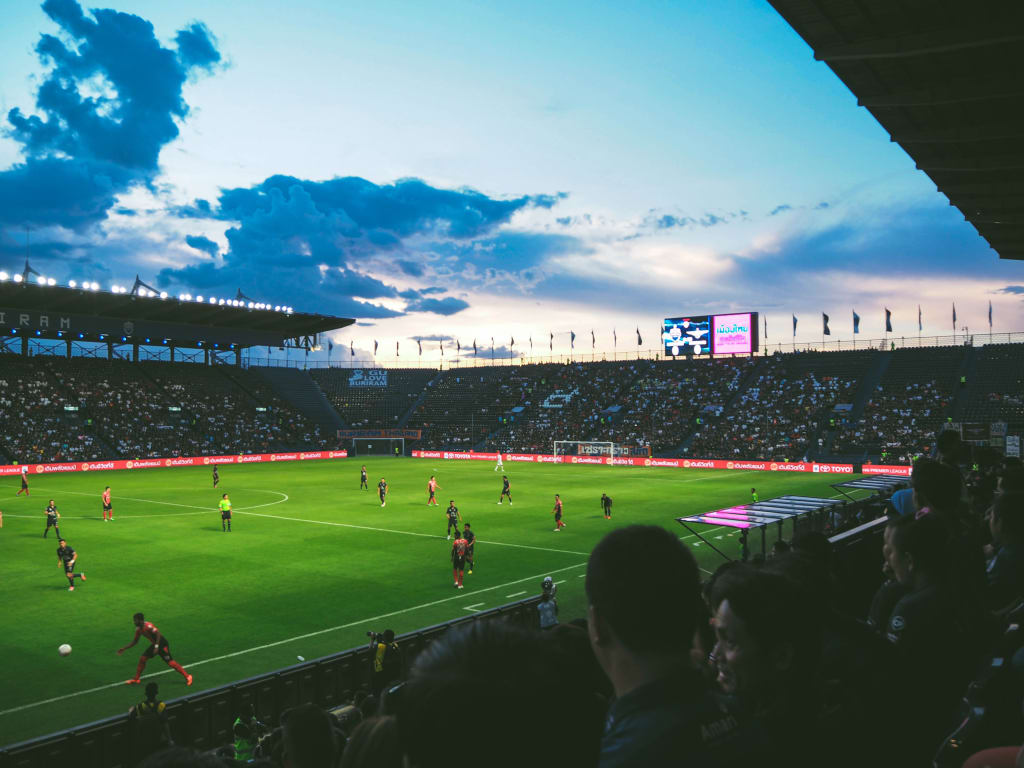 Photo by Fancy Crave on Unsplash
From inspiring tales of adversity and triumph to close-up biographic films of your favorite professional players and teams, and even comedies and dramas, there are a lot of ways to get some soccer in your veins—even when there isn't a game on. And luckily, a lot of these great movies are available on Amazon Prime, so you can watch easily for free or for a low rental or purchase price.
So without further ado, here are the best soccer movies on Amazon Prime right now.
Dennis Viollet was a hero for Manchester United fans, taking the team to countless victories in his years as a professional soccer player, even after the Munich air disaster of 1958, in which eight members of the Manchester United team lost their lives. But this documentary also portrays his later life, and the role he played in bringing soccer to popularity in the United States. Through this lens, we follow the story of an incredible man and soccer player, but also of the history of soccer before the Premier League was even founded, and the incredible events and actions it took to bring us the beloved, global pastime we know today.
The Other Kids is a heart-wrenching documentary about soccer and the light that it can bring to even the darkest of times and places. With the involvement of professional soccer players like Fernando Torres, Sergio Ramos, Yaya Touré, and Vincent Del Bosque, this is the story of a group of kids living in deep poverty, but who find great joy and inspiration in the game of soccer and players like Fernando Torres. With the help of a loving coach, these kids work to hone their skills, and dream of using soccer to build better lives for themselves through sports scholarships, allowing them to continue their education.
Will is the movie version of every soccer-loving child's wildest dream—an inspiring adventure about an 11-year-old boy who runs away to attend the Champions League Final, in order to watch his favorite team, Liverpool FC. This is a film for all ages, with moments of great joy and inspiration, and moments that will certainly have you dabbing your eyes with a tissue. But at the end of the day, it's a movie that will resonate with soccer fans around the world, in a truly meaningful and powerful way. Plus, it's free for Amazon Prime members, making it a great, easy choice for your next movie night.
There are two kinds of people: those who believe Cristiano Ronaldo is the greatest soccer player, and those who believe Lionel Messi takes that title. This debate is ongoing, a rivalry that goes far beyond two individuals, or even two teams, and into an entire culture of soccer fans. And with Ronaldo Vs. Messi - Faceoff!, we get to see the big picture, from the two great players' childhoods, all the way up to their successes and failures in professional soccer (or football, for the Europeans out there).
While I'm guessing most soccer fans have pretty concrete opinions on this issue already, it may be an interesting exercise to dive into the details of this rivalry and its background, and maybe decide once and for all who the greatest player of our era is.
One of the most inspiring soccer movies on Amazon Prime right now is surely We Must Go, the story of the Egyptian National Soccer team's struggle to reach the 2014 FIFA World Cup. In part, it's a story about determination and resilience, as the Egyptian National Soccer team fights to qualify for the first time since 1990. But it is also a documentary about the struggles of a country in the midst of political turmoil, about the social and political climate of Egypt and the role of professional sports like soccer within this climate. It offers a picture of hope and escape from the difficulties of life for a struggling country.
Many of the best soccer movies on Amazon Prime are the true, inspiring stories of the professional players we love so much. Yes, there is a lot of debate about who the greatest current soccer player is, and who the greatest of all time is. But there is no debate that Lionel Messi will go down in history as one of the greats. And with this close-up documentary, you can see the story of the world-famous soccer player, including footage from his childhood all the way up to his incredible professional success. Real footage of games, interviews, and more work together to construct a riveting picture of one of soccer's biggest names, with more detail and background than ever before.
As with Messi, Cristiano Ronaldo is inarguably one of the greatest soccer players in history. And as with the film Messi, Cristiano Ronaldo provides the kind of authentic, behind-the-scenes footage and insights into this game-changing player. From his roots on the streets of Portugal to his success that has led to him being one of the best Real Madrid players of all time and dominating big clubs like Bayern Munich, Manchester City, and Juventus, this documentary is a must-watch for soccer fans of all kinds. Even if you weren't a Ronaldo fan before, this documentary may change your mind. And even for the most invested of Ronaldo fans, it's sure to teach you something new about this incredible player, whether it be his childhood and youth, professional career, or extensive philanthropic and humanitarian work.
The 2015 production Men In The Arena is the incredible true story of two young men, Saadiq and Sa'ad, as they fight to make better lives for themselves in the tumultuous social and political landscape of Somalia. With incredible strength, persistence, and resilience, the two friends face incredible adversity. But despite their difficult circumstances, they find hope in soccer, and in the possibility of finding better futures through professional soccer.
This documentary, directed by J.R. Biersmith, is also an important look at the current situation in Somalia, and the plight of the people living there under these difficult conditions.
The highly-rated drama Goal! The Dream Begins is the motivational story of a young immigrant who dreams of a better life through playing soccer. In this inspiring film, director Danny Cannon captures the power that soccer has in our world, as a source of hope and inspiration for people all over the globe. Though perhaps a little predictable in its inspiring-sports-drama way, it is a powerful film, excellently acted with a sincere portrayal of the intertwining effects of family, culture, love, and of course, soccer. Goal! The Dream Begins is undoubtedly one of the best soccer movies ever made and one you need to see.
It's no surprise that many of the best soccer movies on Amazon Prime are documentaries, and more than one of them about the soccer icon, Pelé, one of the best soccer forwards of all time, if not the best. The impact that the Brazilian soccer star had on global soccer, and the world in general, cannot be understated. This documentary covers his rise to fame and the ways that he helped to globalize soccer and inspire generations of players and fans. It covers the major events in his life and career, and the ways these events shaped the man and the game, taking him from a young boy in Brazil to one of our global history's greatest sports legends.