Best Soccer Balls for Juggling
You'll need to have quick feet and excellent ball control if you plan on using any of the best soccer balls for juggling on game day.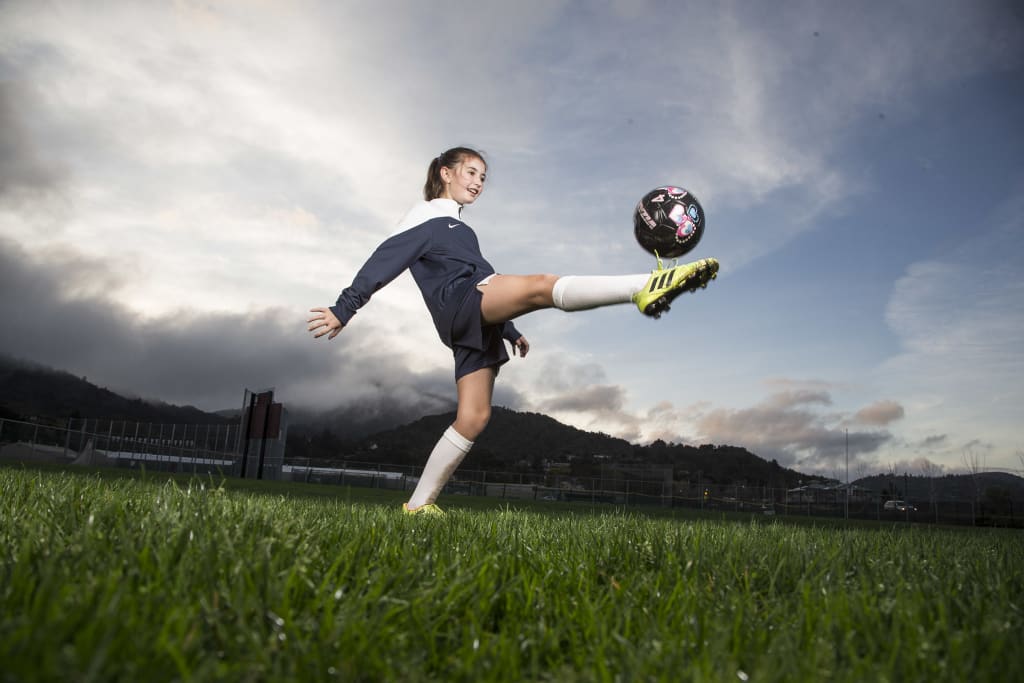 If you can juggle a soccer ball or are looking to learn to juggle, there are many soccer balls that can help you do just that. In fact, the secret in juggling is not necessarily in the ball, but in your skills. It is all about alternating feet, using high knees as well as your dominant foot to kick the ball high in the air, and finding ways to control the ball in the air so it doesn't hit the ground. To do all this, you'll need the perfect soccer ball for juggling that keeps its air retention, holds its shape, and lasts a long time as you move up the field towards the goal.
When buying a Nike soccer ball, you know you're buying into a brand you can trust. The React soccer ball has a 26 panel design, which allows the ball to have enhanced flight. When juggling, this is a great feature, because it helps keep the ball in the air. This ball also uses a butyl bladder for the best air retention and rebound capabilities when in action. Air retention is necessary for juggling and passing the ball far down field in a moment's notice.
The Performance Finale 15 Capitano soccer ball by Adidas is one of the best soccer balls for juggling because this ball is made with top grade materials that will last through any amount of touches and kicks you put it through. This ball has an internally wound nylon carcass, which provides a seamless surface; so you should have no problem juggling this ball and keeping control of the ball in the air. It also uses a latex bladder for excellent air retention and flight. With this ball, you'll be able to juggle more easily and play soccer with full force.
The Premier Team NFHS Soccer Ball by Nike is a great soccer ball for juggling because it's simply a great soccer ball all around. This ball is machine stitched for excellent durability, so you know it'll last. It has a butyl bladder, like most quality soccer balls, for solid air retention. You can be assured this ball will hold its shape throughout juggling and game play.
The America Royale Soccer Ball by Select Sport provides a great option on the list of soccer balls for juggling because of its hand stitched skin for durability, latex bladder for air retention, and PU cover for optimal bounce. You'll be able to keep control of this ball and get multiple touches off it with no trouble at all.
Another one of Nike's perfect soccer balls for juggling, the Premier League Strike Ball is a high quality soccer ball that will have soccer players ready to juggle with full control. This ball has a textured casing for excellent touch off the ball, so you can take the ball in your hands, drop the ball, and continuously hit it with alternating feet so as to improve your ball control from the second you step off the sideline for practice. It also has machine stitching, which allows strong durability and long lasting use. You really can't go wrong with Nike soccer balls, and this ball is no different.
The Performance Glider Soccer Ball by Adidas is part of the ACE soccer collection. It is great for juggling as well as soccer practice and drills. It is machine stitched with a nylon wound carcass for a long lasting ball that won't degrade quickly because of extensive use. The make of the butyl bladder gives the best air retention possible for juggling and gameplay as well. Your kicks won't do any damage to the balls inflation or shape. It's also made of a solid TPU exterior.
Comparable to the best soccer balls of 2018, the Performance Messi soccer ball by Adidas is also one of the best soccer balls for juggling. This ball is machine stitched for durability, utilizes a butyl bladder, and is made of 100 percent TPU injection molded material. When you juggle a soccer ball, you need a ball that you can trust to last. You'll be using your ball frequently for quick touches, so knowing it will hold both air and shape is essential.
The NCAA Forte FYbrid II by Wilson is one of the best soccer balls for juggling because it utilizes a 20 panel design. This allows for excellent flight through the air, which will allow you to keep the ball up high when juggling. It's also made with high performance foam for optimal bounce and touches from the ball. Overall, whether for gameplay or juggling, this soccer ball is a great pick.
The Strike Neymar soccer ball by Nike is one of the beautifully designed soccer balls for juggling on the market today. This Nike strike soccer ball is made with a reinforced rubber bladder, which helps to keep its shape in tact no matter how often you practice your juggling or how hard you kick the ball during gameplay. It has a 12 panel design, which will keep the ball in the air when you juggle, and the machine stitching allows for great touches as you control the ball.
Wilson's traditional soccer ball is the only ball you'll ever need to purchase. This is one of those soccer balls for juggling that will provide everything you need, but provide you a more simple feel. This is one of the cheapest soccer balls on the market, and a #1 best seller on Amazon. This soccer ball is made of synthetic leather, is machine stitched for durability, and uses a butyl bladder for the air retention you'd expect from a top quality soccer ball. Also, what's not to love about its traditional black and white soccer ball pattern?
Reader insights
Be the first to share your insights about this piece.
Add your insights