Best Soccer Balls in 2018
Durability, responsiveness, and flight quality are how you pick the best soccer balls.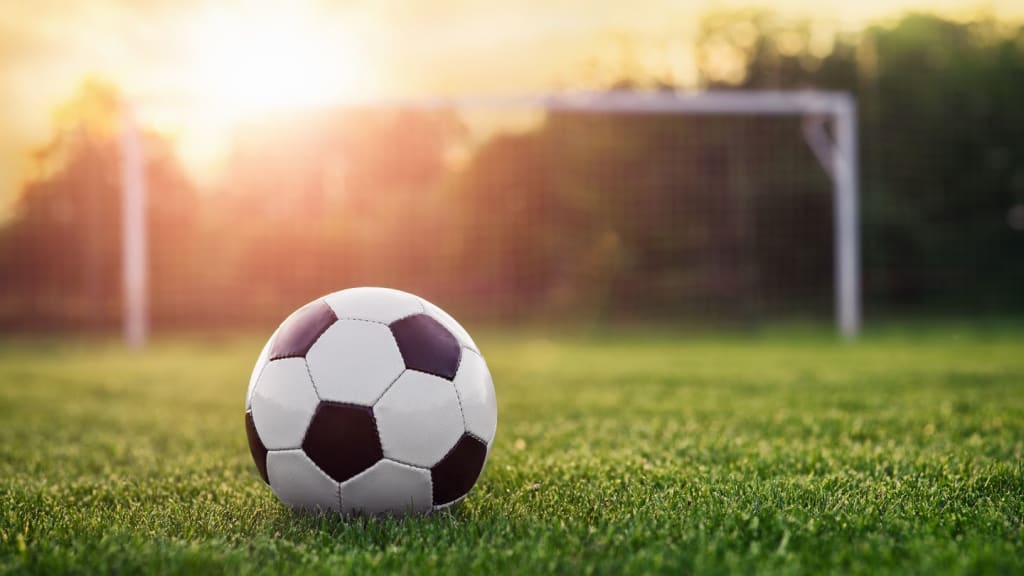 I've found myself developing strong, romantic feelings for a soccer lover. Her name is Chica Reyass. She's an outspoken intersectional feminist who's as fierce on the field as she is off. I want to get her one of the best soccer balls so that any time she practices there's a small connection to me. Maybe she feels me in her foot, maybe she remembers my face, or maybe the smile on her face every time she sees the ball is because it came from me.
I also need one of these for myself so that I can practice with my son Jarret, who hopefully doesn't come to resent me because he's no longer the sole focus of all my affections. DO NOT RUIN THIS FOR ME, JARRET; DISH NO DIRT ON DADDY!
This ball from Adidas has a soft outer shell much like an official match soccer ball. The ball glides across whatever surface you're playing on; and it's got a grippy surface, which means that you can give it some swerve when shooting and it moves easy when dribbling. I feel a strong kinship to this ball's soft outer shell because, like this ball, I am open to being 100% annihilated by Chica. She may find me too much; too anxious on some days and too excited on others. But I have to be open to annihilation; I know that emotional vulnerability is the best foundation for a relationship. It just feels too often like I'm walking a tight-rope and that's challenging. Luckily, like a ball from Adidas, I am sturdy.
This is a highly durable ball that never loses its bounce. Its surface dimples provide stability and good grip. I've heard the best motivational soccer quotes to remember before a game from Chica. They're inspiring enough that I felt motivated about my own life! So I know that Chica needs a ball good enough to reach the heights of her soccer passions. Luckily, what makes this one of the best soccer balls is that it's just notches away from meeting the criteria of an official match soccer ball! She deserves nothing less.
Jarret is afraid of being hit in the face by a soccer ball, so this is a perfect ball for him because it's got a cushioned surface ideal for younger players. The outer surface still feels like most other balls, though, so when he's playing soccer at school hopefully he'll be comfortable enough that he won't duck out of the ball's path.
I can't let him practice with Chica, though, because I don't trust him to not bad mouth me! He has a lot of material because in an attempt to bond we've been going on hikes where we eat the best freeze dried backpacking meals, and that's when I end up oversharing.
Also, Jarret resents that his mother and I make him wear a bulletproof vest to school since President Sex Criminal refuses to consider possible gun control solutions. DADDY NEEDS TO KEEP BABY BOY JARRET SAFE! He also hates it when I call him "Baby Boy Jarret," especially if it's from the car when I'm dropping him at school. "Baby Boy Jarret, don't duck the soccer ball in gym!" OMG, I just realized it sounds like I'm bullying my son.
What makes this one of the best choices is that its bladder is made of latex. That gives it a nice feel anytime you make contact with the ball. It's also hand stitched and meets the International Match Standard (IMS). The handmade nature of this ball appeals to me because touch is one my love languages. I'm very cuddly, and so is Chica, which makes us as good a match as a soccer ball and a latex bladder.
This is one of the best soccer balls thanks to its thermally bonded construction. It's textured polyurethane cover is hand stitched (love language!). It's got great control and is durable. Touch made that! Through touching, you get great control, durability, and a water resistant construction. Although that's not why touch is my love language. I just received a lot of hugs growing up. That's why I'm always saying, "Baby boy Jarret, come get a hug from daddy." OMG IT SOUNDS SO MUCH LIKE I'M HIS BULLY!
Wilson knows balls! Their footballs and basketballs are the official balls for their respective sports. So, for its price, you can't go with this Wilson, although to achieve its superb durability Wilson compromises on give. It's a great choice for a soccer program because they'll need so many balls but maybe not the best choice as a gift for someone you're hoping to have a long-term relationship with. I CAN ONLY HOPE!
Nike's able to claim the title of one of the best soccer balls because it's made the official ball of the FIFA World Cup several times and it's the official ball of the US Soccer League. Because the ball's lining is made of both polyester and EVA foam, you're less likely to experience fatigue from practice, not that Chica needs to worry about fatigue. Girl's got stamina! That's because she does all the core exercises for soccer players, which has given her a great stomach and great endurance!
These soccer balls are great because of of their versatility. You can play with it on grass, dirt, turf, sand, etc. But its versatility comes at the expense of its responses. "Jack-of-all-trades; master of none" as they say. Although, for it's price, it really doesn't matter.
This ball uses watch batteries and they're easy to switch out. The ball conserves battery life by having a kick–activated on/off. The balls' casing and bladder are both made of rubber, which are the worst materials to make a ball out of for a serious game. But you didn't get this ball because it's the best ball; you got it because it's the one that lights up.
This is the best soccer ball because it's going to be used by the 2018 FIFA World Cup tournament as their official match soccer ball. You wouldn't use a bad ball for that! This ball's polyurethane cover walks the line between great durability and reliability, and its reliability gets a boost from 3D textures. The ball's thermal bonding makes the ball water resistant and gives it great flight. It might be a minus that this ball is expensive, but by spending more once, I can earn more appreciation from Chica. And since one of Chica's love languages is gifts, spending a little extra goes a long way!
Reader insights
Be the first to share your insights about this piece.
Add your insights