Best Soccer Apps for News, Games, and Scores in 2018
With the World Cup just around the corner and a new season on the horizon, download one of the top soccer apps to get all the latest news and soccer scores.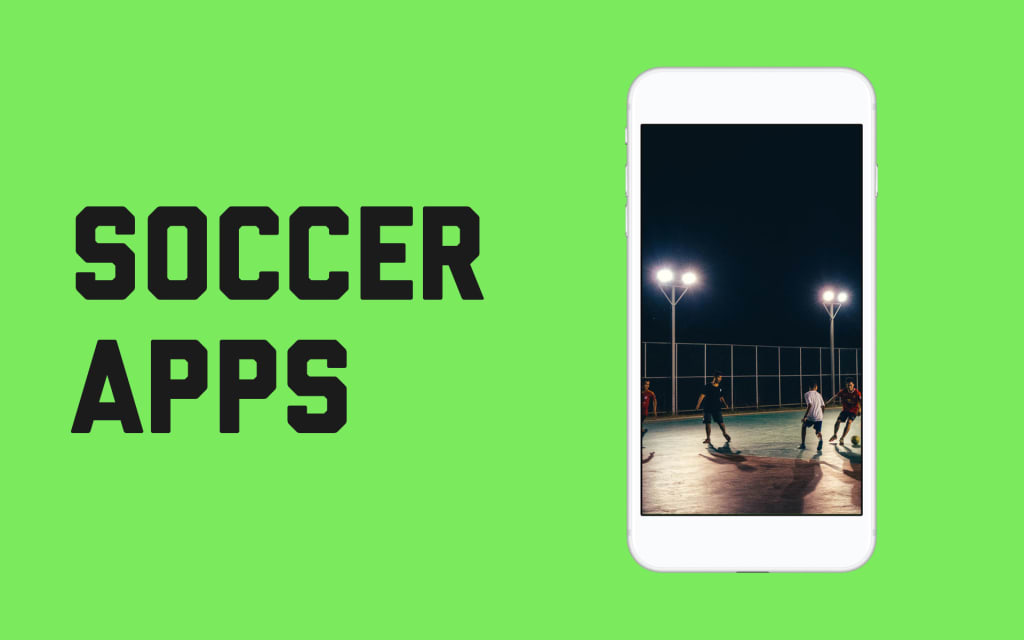 As the FIFA World Cup gets closer and closer, the world will soon be consumed by soccer. Whether it be lineups, scores, injuries, players, or the entire national teams themselves, everyone will be paying attention to some aspect of the tournament. With so many storylines about to unfold, you'll need help trying to keep up.
You can get all the help you need by downloading one of the top soccer apps for 2018. This will ensure you stay up to date on upcoming matches by receiving real-time updates, soccer scores for any match, and you can even play a few games if you're inspired to take to the virtual pitch after watching a match.
I don't know about you, but every time I watch a soccer match I get the strong urge to play whatever the latest game of the FIFA franchise is. EA Sports know what they're doing when it comes to sports. Every year they seemingly come out with a better version of an already great sports franchise. This is true for the NHL, NFL, NBA, and of course, soccer.
Their app is no different. Offering most of the same features as the video game, including Ultimate Team mode, Campaign mode, and online play with friends, you may even forget it's not the real game at times. Take control of some of the best soccer forwards of all time and light up the scoresheet with EA Sports and their impressive creation.
I know that having ESPN on here may be surprising, considering it sometimes seems like it should be renamed the LeBron James network, but I assure you it's one of the best soccer apps you could have on your device. Simply put, ESPN just has the most resources available.
They are a massive sports company that provides highlights for thousands of live events through several channels and mediums, all of which are focusing on different sports. I have owned this app for years and I always check it for the latest Champions League scores and Manchester United (my team!) updates. It's quick, has a ton of new content these days, and gives you access to any of their shows and films on your smart devices if you have a TV subscription.
Don't let the title of this app fool you, it provides a lot more than just scores of games. theScore also gives you easy to read and compare statistics from every major league you can think of and keeps you up to date on the latest social content from around the internet. If you're a big numbers/analytics person, this would be the app I recommend. It has all the data you'd be looking for and then some.
Here we have another game you could try your hand at, albeit with a slightly different narrative. As the name suggests, this offering from SEGA allows you to be a football manager for whichever club you wish. With over 21,000 active players, improved player roles, and complete control over the transfer market, this surely ranks as one of the best soccer apps you can have.
This is ideal for those who prefer the tactics and strategy of the game. You will be constantly trying to engineer some of the best transfers in world football, while attempting to keep fans happy, and you're ownership group satisfied. It's a tough job winning trophies and becoming the best there ever was, but someone has to do it.
Onefootball Soccer News can answer all of your FIFA World Cup questions. It gives you every score, news update, and key date for the massive tournament. It also provides information on the biggest leagues in soccer and can display tables, game results, a team's last few matches on a performance graph, and updates on roster moves.
Maybe your country's team just lost and you want to take your mind off of it or you were just inspired by watching top-drawer soccer, either way, you want to play one of the best soccer apps and dominate the pitch. If you weren't a fan of the previous two already mentioned, then I'm sure this one will impress you. Rocking a 4.7-star rating (out of five) on the iTunes app store is impressive, especially considering there is just a shade under 3,000 total reviews.
New Star Soccer puts you in the driver's seat for creating your life as a soccer star. You have to manage your level of happiness along with your relationship with your teammates, manager, partner, and even sponsors! You don't have to just take my word for it. Here are the gaming website Kotaku's thoughts on this game:
"The perfect marriage of quick play phone game, football management, sim and RPG"
Pretty high praise, but this app has more than earned it.
Despite the United States men's national soccer team not qualifying for the FIFA World Cup, the MLS, and soccer popularity are exploding in North America. If you live in America and you're interested in becoming a soccer fan or already are one, you need to download the official app from Major League Soccer.
It shows live soccer scores, upcoming matches, lineups, and can be customized to receive specific updates for your team. The coolest aspect is that it allows you access to your MLS Fantasy players, giving you the ability to switch your lineup at a moment's notice.
Potentially the best-suited of all the soccer apps for a global audience, FotMob Live Soccer Scores offers audio commentary in more than ten different languages. Seeing how it covers over 200 leagues across the globe (Premier League, Bundesliga, La Liga, Serie A, MLS, etc.), having numerous languages available makes this ideal for the majority of soccer fans.
FotMob can also pair with an Apple Watch, has a favorites tab to follow your favorite teams and players easier, and offers a cool player comparison tool. Now you can sit down, pore over the numbers yourself, and find out who the best players in the world truly are.
If you want the best app to follow the FIFA World Cup, and every other international tournament or match, then the obvious choice is the FIFA official app. This app provides all the global soccer information you could be looking for.
That includes the latest FIFA/Coca-Cola world ranking, live blogs, match highlights, and stadium information from 197 national leagues and continental competitions. It is definitely one of the more expansive apps on here, covering every major soccer match imaginable.
The developers behind the Forza Football app showcase why this is one of the top soccer apps on the market. Designed by FootballAddicts, this application has a lengthy list of features available to use. You can set up alerts to follow your favorite team(s) more closely for goals, lineups, yellow or red cards, etc.
It also gives you the option of answering poll questions with other fans to see if you are in the majority or minority on topics ranging from the squad and the manager all the way up to the chairman. This provides you, the fan, to have their voice be heard in a unique and new way.
About the Creator
Huge sports fan, primarily hockey and football. Also a big TV and movie fan. Recent Marist graduate writing about whatever interests me!
Reader insights
Be the first to share your insights about this piece.
Add your insights