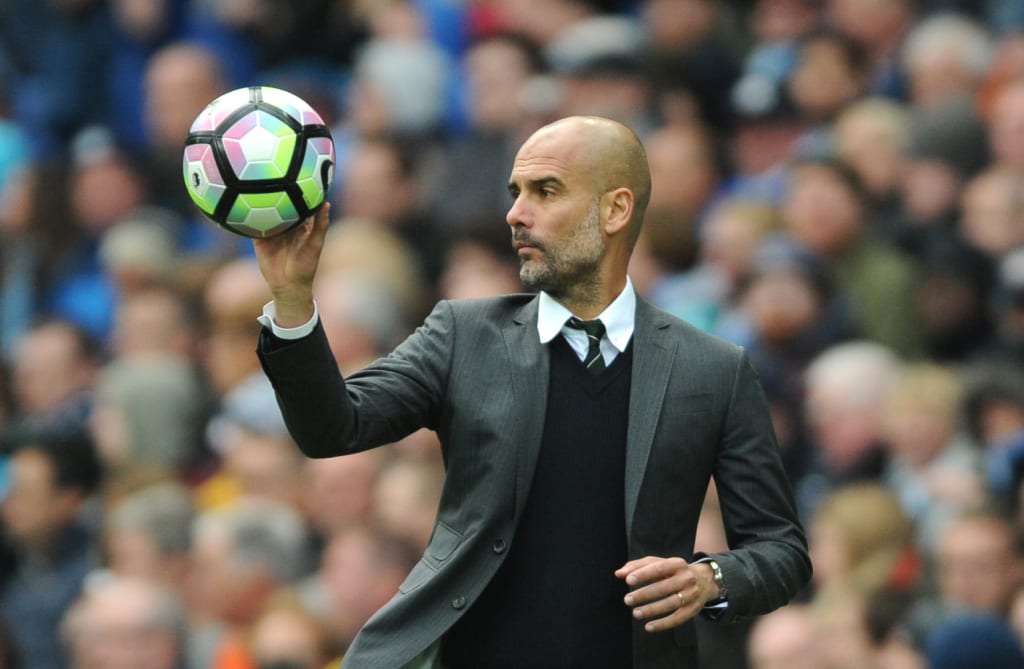 If you happen to play on a close-knit soccer team that considers itself a family, then you should get your coach something special this holiday season. Now, this doesn't have to be anything crazy. If you don't have time to run down to the local sporting goods store, then this list of the best gifts for soccer coaches was made with you in mind.
Anything from books every soccer fan must read to a shiny new whistle can make your coach smile. Maybe even consider taking a trip as a soccer team to one of the best MLS stadiums. Just know that whatever you do, your coach will surely appreciate it.
If you are looking for something that is truly a personalized gift, you should look at getting your team picture framed. When looking for the perfect frame for your picture, you should try to go with something highly customizable because it makes one of the best gifts for soccer coaches.
This gem from Personalized Gifts is made from real wood, and it can be made to stand on its own or hang on a wall. The color can be anything your coach likes, so soccer gifts don't come much more personalized than this.
Your coach is going to need to be hopped up on lots of coffee to maintain energy, especially if they're coming from work. Inspire them to keep going with a 16 ounce coffee travel mug. The double-wall stainless steel construction will ensure that this mug handles the rigors of a full season, making it one of the best gifts for soccer coaches.
Don't worry about the soccer ball rubbing off or diminishing after several washes, as it's laser engraved directly onto the mug. The lid is also extremely durable, so coach won't be leaking coffee all over his whistle.
Drawing up plays is one of the most important parts of being a great coach, so make sure your favorite coach has a fresh one after a long season of diagraming masterpieces. The erasable whiteboard will allow your coach to draw up plays in a snap, and quickly scrap them when they second guess themselves—which is a huge part of coaching.
Helping your coach constantly outsmart the opponent makes one of the best gifts for soccer coaches, so don't hesitate and pick up one of the most trusted brands on the market.
The Soccer Coaching Bible is the ultimate coaching resource, and something even really experienced coaches can see value in. It contains advice from 30 of the game's most successful coaches, and can show your coach better ways to teach and develop his young players.
The bible covers pretty much everything you could imagine or would encounter in an actual competitive soccer game. It can help your coach foster a winning culture and program, and because that's the mission of a great coach it makes for one of the best gifts for soccer coaches.
Odds are after coaching a bunch of youngsters, your coach will want to unwind with a few beers. If that sounds anything like your coach, what could be better than a personalized beer mug? This gunmetal mug should make a perfect gift, and the customizable nature of it places it among the best gifts for soccer coaches.
Being able to relax after a tough loss will only make them a better coach, allowing them to free their mind and gain some perspective.
YETI makes some seriously amazing products, and this stainless steel bottle can keep your coaches water cool during the entirety of a game or tough practice. These bottles are built to last, and you should get a lifetime worth of use out of all YETI gear.
It will never fade, peel, or crack after extended usage, easily one of the best gifts for soccer coaches. It's completely BPA free and is sure to become his or her new favorite drinking option.
Coaches famously love hosting cookouts with their teams, so pick up some grilling gear for your favorite coach this holiday season—they make some of the best gifts for soccer coaches. George Foreman makes a simple to use grill that is safe for both the cooker and the environment.
It's easy-to-master temperature control makes sure your meats are always the perfect temp, leading to flawlessly cooked burgers and steaks. Build some team camaraderie with this. I think you'll be surprised at how well it carries over to the playing field.
A great idea for that amazing coach in your life is an engraved whistle, as it's one of the most important tools of the trade. Both sides can be engraved and in any font you wish; far and away one of the best gifts for soccer coaches.
Let that special coach know they really made an impact on your life. This stainless steel whistle and beautiful silver lanyard should more than do the job. It's really loud as well, so your coach won't have to blow their lungs out blowing into the thing.
Help your coach look sharp and official with these sleek wraparound shades by Vision World Eyewear. The impact resistance lenses are guaranteed to absorb up to 99 percent of the sun's UV rays, making them perfect for those long weekend practices. Coach can't be worried about damaging his eyes—he's got to survey the field at all times.
The gloss black finish helps block out glare so they'll never miss a minute of the action. Additionally, these specs are impact resistant, so if they happen to toss them in frustration over an untimely goal, the glasses should be safe.
Lastly, chip in with some of your teammates and splurge for one of the best gifts for soccer coaches—this trusty G Shock watch by Casio. It's meant to stand up to the toughest of conditions, and has a bunch of different stopwatch functions that can be utilized during games and practice drills.
It's both shock and water resistant, and has useful alarms that will always have your favorite coach running perfectly on time.
Reader insights
Be the first to share your insights about this piece.
Add your insights