Antonio Conte Set for the Sack or Contract Extension?
The Overview on the Recent Reports Around the Chelsea Manager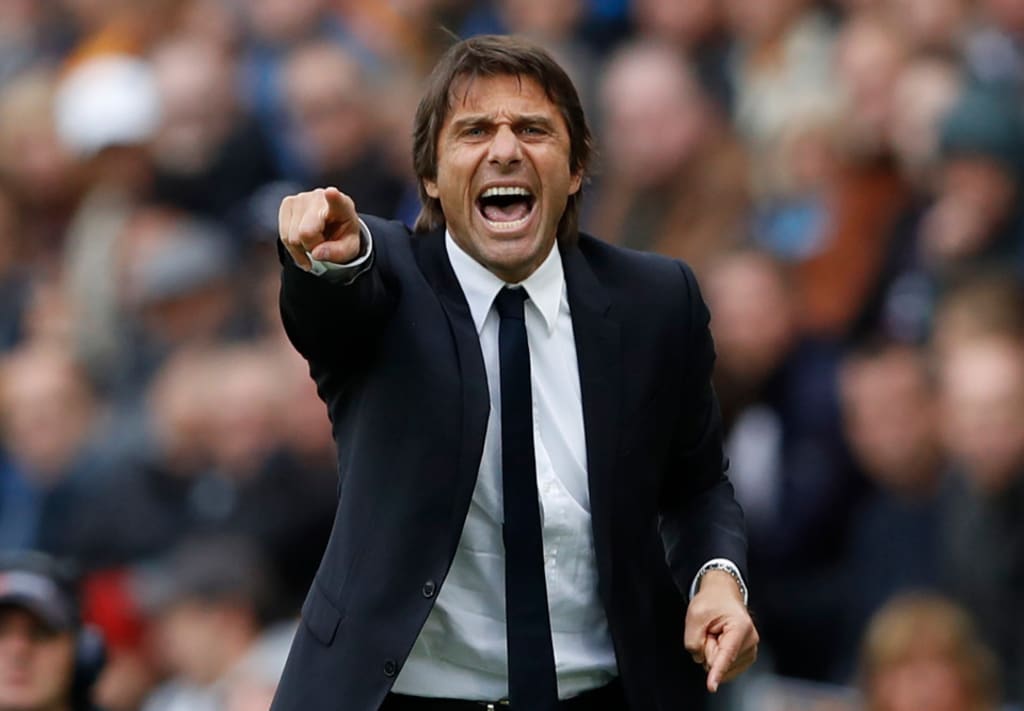 Recently, Antonio Conte has been under some scrutiny after Chelsea have had some poor performances, and this can been accompanied with some very poor results. This was capped off with a second half collapse against Bournemouth, which led to a 3-0 home defeat to AFC Bournemouth on Wednesday. This included three goals in sixteen second half minutes, including former Blue, Nathan Ake, scoring the third. Ake had left the club in the summer for around 20 million pounds.
However, it has been claimed last evening (Sunday) that Antonio Conte is ready to sign a contract extension despite rumours around his future and reports that he wanted to return to his native Italy, where rumours surfaced earlier in the season linking him to both Milan clubs, AC and Inter. However, in recent weeks, the rumours have been linking Antonio with his previous job, the Italy national team, who have just failed to reach the World Cup in Russia. Conte previously led Italy during EURO 2016, and he is widely received to have overachieved with the team he had at his mercy for the tournament.
Last night had also seen reports that Antonio Conte wants backing from the board publicly. The rumours over his future have gotten stronger by the day over the last few months, therefore, he wants the club's hierarchy to release a public statement to reassure fans and to get some sympathy from the media. However, this is unlikely to come, not only because this isn't a thing Chelsea does, but also because there are rumours that he's edging closer to getting the sack.
This hasn't been helped by Antonio Conte's critical comment about Chelsea's transfer policy after the club have missed out on many of his transfer targets in both the summer and the recent January transfer window. He is reported to have really wanted Juventus's Alex Sandro. However, Chelsea have just completed the signing of Emerson Palmieri from Roma for just over 20 million. In January, Chelsea also signed Ross Barkley from Everton for 15 million, and Oliver Giroud from Arsenal for 15 million plus add-ons, which are believed to be up to 18 million.
Chelsea currently lay fourth in the Premier League, below runaway leaders Manchester City, Manchester United, and Liverpool. However, Chelsea have a game in hand against Watford at Vicarage Road on Monday (5th February) which is live on Sky Sport's Monday Night Football.
Antonio Conte's future, however, is looking even more and more insecure, as there have also been reports this week that Chelsea are looking at possible candidates to succeed him at Stamford Bridge. These are former Barcelona manager Luis Enrique, Napoli's Maurizo Sarri, Former Dortmund manager Thomas Tuchel, as well as Atletico Madrid's Diego Simeone, who met Chelsea in this season's UEFA Champions' League Group Stage where Chelsea drew at home and nicked a late 2-1 victory away, thanks to a late Michy Batshuayi goal, who is now out on loan at Borussia Dortmund in Germany.
Overall, the general census is that Antonio Conte is believed to be on his way out of Chelsea either at the end of the season, or even before. However, the rumours surfacing are surprising, about him ready to extend his contract, which has one season to run after the current season. There are many rumours, however, and often quite conflicting between the general media—often between different countries. This is shown because the English media linked Conte with a new contract this evening which, earlier this weekend, the Italian press linked Chelsea with the current Napoli manager, Maurizio Sarri. Therefore, the reports are conflicting and who you believe is up to you.