The Rise of Eden Hazard
The Rise of Belgium Captain and Chelsea Superstar Eden Hazard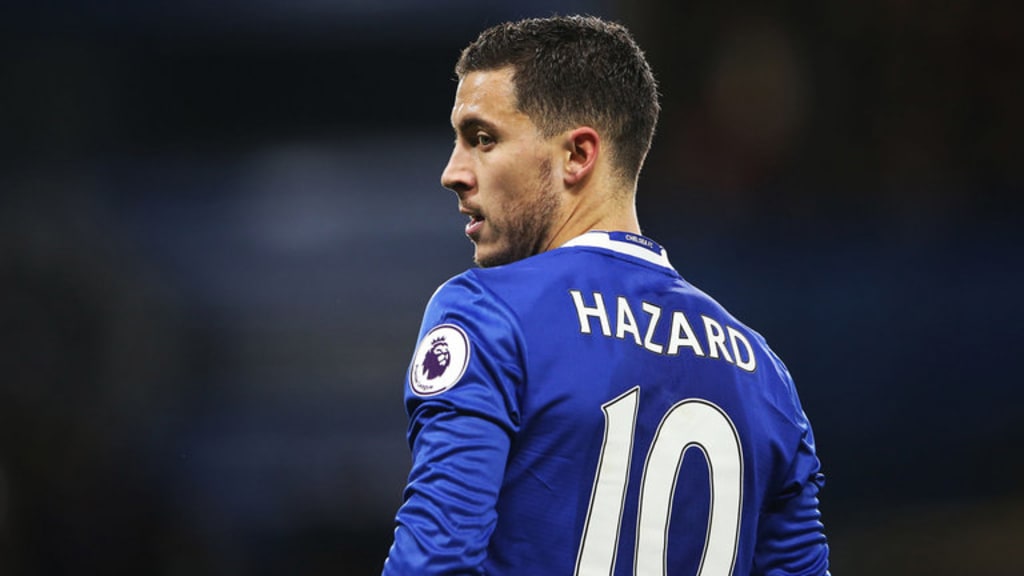 "With his flair and swagger Eden Hazard has been thrilling his supporters for some time now," and rightly so. Eden's flicks and tricks have led to him winning it all in England, with the biggest of them all, the Premier League, twice.
Flair has always been one of Eden's best traits; a lot wonder where he got it from, but he's answered this before: "When I was a kid I enjoyed Zidane and Thierry Henry. I would watch videos to try and recreate them."
Eden first caught the eye of everyone at Lille. In 2011/12, Eden had one of the best ever individual seasons that Ligue 1 has ever seen; he had 38 goal contributions in 38 games (20G, 18A) at just 21 years of age. Roman Abramovich convinced Eden to join Chelsea after inviting him onto his yacht. Eden announced it via Twitter at the end of the season, an iconic tweet.
The most remarkable part of Eden's time at Lille was his farewell game, and Rio Mavuba tells us what really happened: "We decided to go have a little drink. A little drink that dragged on somewhat. The following morning, Eden was still drunk. That evening against Nancy, not even with 30 minutes played, Eden had already bagged a hat-trick."
The jokes were over not long after; Eden came to the Premier League to take over. Hazard was chucked straight into the first team in 2012/13 playing 62 games with 13 goals and 24 assists. Eden was pivotal to winning the UEFA Europa League, and as further shown in the final, which he missed due to injury and in which Chelsea struggled, he was already the main part of the team.
Onto 13/14, it was just a warm-up for Eden Hazard. In a much more defensive system, Eden contributed 27 times across the season. Chelsea came close to the league title mostly thanks to Eden's contributions, but this was only a sign of what was to come. Eden was crowned PFA Young Player of the Year, but in reality, it was the trailer of the 2014/15 season.
2014/15, Eden took over.
Eden Hazard carried Chelsea to the Premier League title as well as winning the League Cup. In 2014/15 Eden played all 38 games in the league while playing 52 in total. Eden scored 19 goals and assisted 13 but his goals were pivotal; his goals alone won 20 points, none more crucial than the winner over Manchester United, or the league-winning goal over Crystal Palace. Eden rightfully picked up PFA Player of the Year in a season where he had no real competition. The Premier League's finest.
The following year wasn't Eden's best, however he still scored the goal that decided the league as well as one of the best ever solo goals at Anfield. Going into EURO 2016, Eden was on top form and Eden put on display one of the best-ever performances that European Championships have ever seen over Hungary. Once again, his teammates let him down.
In 2016/17 Eden once again pulled a Chelsea side to a Premier League title. Eden scored 17 and got 7 assists on the way to his second crown. He was a runner-up to N'Golo Kante for PFA Player of the Year once again, showing why he's the best, while in a defensive system Eden stands out.
Last season Eden came back from a serious ankle injury to showcase that he was the league's best. Eden scored 17 goals and got 12 assists in a woeful season for the club. Without him, we'd have undoubtedly finished in the bottom half. Eden then performed at Wembley to give us the FA Cup.