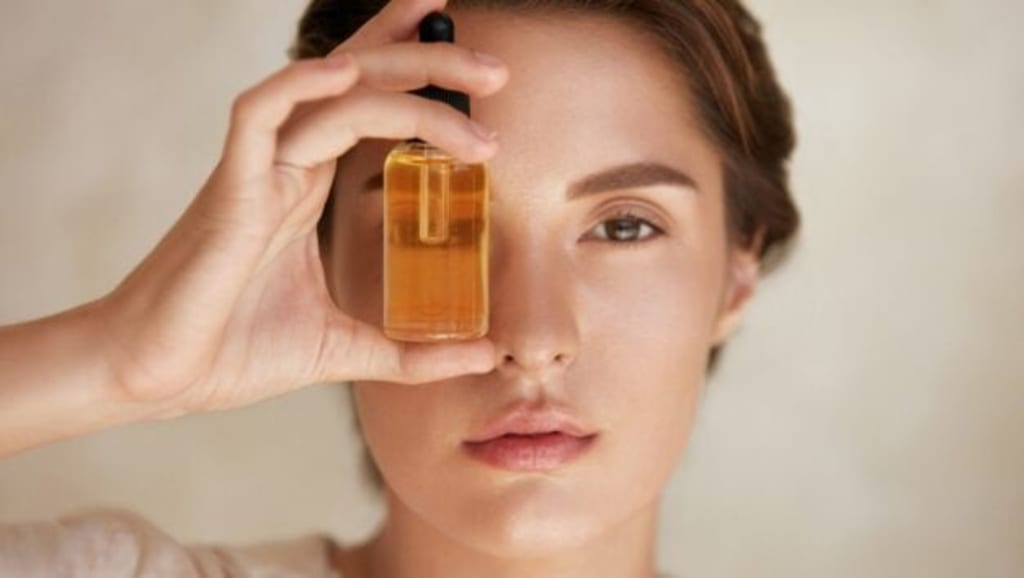 Vitamin C serum is very popular these days. If you find this serum beneficial for the skin expensive, then let's make it at home.
Vitamin C is very beneficial for the skin. Vitamin C can slow down the signs of aging in the skin, preventing sun damage. Along with this, it is also effective in dealing with wrinkles, dark spots and acne marks. Vitamin C is actually an antioxidant, which means it fights off harmful free radicals. Free radicals can damage the skin. Whereas Vitamin C improves the skin by combating them. That's why today we have brought for you the method of preparing Vitamin C serum at home.
What is Vitamin C serum ?
Vitamin C serum is very important for skin care, which is rich in Vitamin C. Its texture is like a liquid gel. These days many brands are available in the market with Vitamin C. The benefit of vitamin C is that it is an antioxidant, which helps prevent the formation of free radicals. These free radicals break down and destroy collagen and elasticity.
Vitamin C (also known as ascorbic acid and L-ascorbic acid) is a water-soluble antioxidant and an essential nutrient that protects your skin from free radical damage and improves the health of your skin.
Know how Vitamin C serum works for your skin
1 It's Anti Aging
Vitamin C contributes greatly to the formation of collagen in your body. Collagen is a protein that provides structure to your body, including your skin. When your body's collagen production slows down, your skin starts to lose its firmness and elasticity. Fine lines and wrinkles also appear on your face. Vitamin C is a natural collagen booster, which in turn improves the elasticity, texture and quality of your skin.
2.Vitamin C fights free radicals
Exposure to sunlight, stress, pollution, UV rays and other things create free radicals in the skin, which damage the dermis (the skin tissue that gives your skin elasticity and strength), cell function, and skin texture and color. Are. Vitamin C is an antioxidant that attacks and neutralizes these free radicals.
3. Reduces Hyperpigmentation
Vitamin C is known to help in brightening the skin tone by reducing sun spots and other dark spots on the skin.
In one study, 73% of participants saw an improvement in their hyperpigmentation while using vitamin C. However, these effects appear to be temporary. Once you stop using it, the effects will start to fade.
4. Reduces Under-Eye Dark Circles
Vitamin C helps in improving dark circles under the eyes due to accumulated blood. Studies also show that the collagen-boosting abilities of vitamin C can help thicken the skin under your eyes, making it harder to see pooled blood (dark circles).
Let's prepare our own natural Vitamin C serum at home
for this you need
Vitamin C tablets 2
Glycerin 1 Tbsp
rose water 2 Tbsp
Vitamin E capsule 1
Aloe vera gel 1 Tbsp (optional)
A glass bottle with dropper
Follow these 4 steps to prepare Vitamin C serum
Take a bowl and add rose water and aloe vera gel to it and mix it well. Mix it until all the lumps are gone.
After all the ingredients are completely dissolved, grind the Vitamin C tablets into a powder and add this powder to the bowl.
Now take a Vitamin E capsule and cut it. Add the gel extracted from the Vitamin E capsule to this mixture. After this add glycerin and mix.
Once all the ingredients are dissolved, transfer the serum to a clean container and store in the refrigerator for up to a day. After this your serum is ready to use.
Use twice a day everyday and see the difference. To keep the skin young and soft, do not forget to keep yourself hydrated and get enough sleep.
Reader insights
Be the first to share your insights about this piece.
Add your insights