Transitioning from Relaxed to Natural Hair
...6 Steps to Consider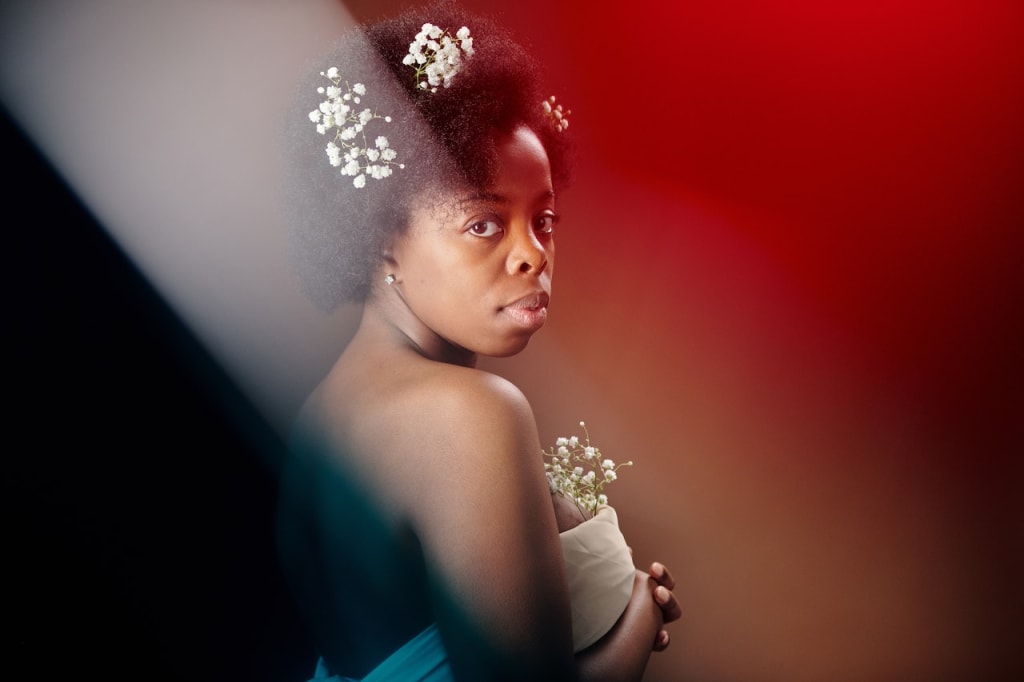 Photo by Cliff Booth from Pexels
Transitioning from relaxed to natural is a major hair decision.
There is a ton of information on the subject matter that may end up confusing you and leaving you overwhelmed. In this article, you'll find six practical steps to guide you as you make the decision to go au natural. Happy transitioning!
Spend Time Learning about Your New Hair
Learning to accomplish anything novel is a process that requires an investment of time. You should start learning about your new hair as soon as possible. You'll notice a significant difference in texture between your relaxed hair and the fresh growth.
There may be times when you question whether or not you made the correct decision by ditching the chemical treatments and going au natural. That's why it's crucial to study techniques for controlling hair growth on its own. Because it is dry, natural hair requires a lot of hydration.
The texture of your relaxed hair will be quite different from that of your natural hair. As your hair lengthens, the natural texture should gradually replace the perm, softening the overall appearance.
Be Open to Cutting Your Hair If Necessary
There are a few techniques to grow in natural curls if you're wondering how to go from relaxed to natural hair without chopping it. However, some trimming is required to maintain the health of your developing curls. It doesn't need a buzz cut or huge chop, but progressively reducing your hair ends every six to eight weeks can not only help hasten the process but will also prevent your delicate strands from breaking as they transition from being chemically straightened.
Reduce Heat Application
Reduce the amount of heat you're applying to your hair for the same reason that you should deep-condition more often. One of the most crucial transitioning hair tips is this. Even while you may want to keep your hair straight until you have enough new growth to wear it curly, the heat from hot tools can further dry out your hair and lead to breakage. By altering the curl pattern that it is developing into, it might also jeopardize the condition of your brand-new curls. It's possible for curls to seem stretched out, twisted, and heat-damaged.
Plan Out Protective Styles
You may plan out your potential styles, but setting time limits would be counterproductive. Setting up a timeline of style options may provide you something to look forward to in the short term and help distract you from how much your curls have grown -- whether it's box braids for a few months followed by flexi-rod sets for a few weeks or something altogether different.
There are many different protective styles to try out, and the idea is typically the finest for transitioning. It allows your hair a chance to breathe and be undisturbed. Whatever protective style you choose, avoid putting pressure on your temples, nape of the neck, or hairline. Keep stress off your edges and the baby hairs in these regions are just as fragile as the sections that have previously received chemical treatment.
Moisturize
Learning to maintain your hair's moisture is a major step. With relaxed hair, moisture isn't really an issue, but when making the switch to natural hair, it has to be at the center of your thoughts. Your hair will become stiff, dry, and brittle and break more easily if you don't give it the moisture it needs.
Avoiding the rain in an effort to preserve your hair is no longer necessary. You may now consider water to be a trusted ally.
Every few days, give your hair a spritz with water and a leave-in conditioner to keep it hydrated.
Be Patient with Yourself
It will take at least three to four months before you see a significant difference after a large haircut or growing out of a relaxer. It might take up to a year to rid your body of all chemical residue. When your hair grows out and how well you take care of it throughout the transitional period are the two most important factors in determining how long it will take.
It'll be challenging, but don't put a deadline on when you want to sport a certain 'do. If you keep your expectations in check, you may make it through the various phases with less stress. You should also allow yourself some wiggle space while you experiment with different natural hair care products and learn to master protective style.
About the Creator
Mary is an Editor at the online women's magazine, AmoMama and is passionate about improving quality of life for the African girl child.When she's not writing, you can find her reading or just enjoying the hermit life.
Reader insights
Be the first to share your insights about this piece.
Add your insights