THE MAKEUP SHOW LA RETURNS FOR FALL 2022
After a 4 Year Hiatus The Makeup Show 2022 Returns to LA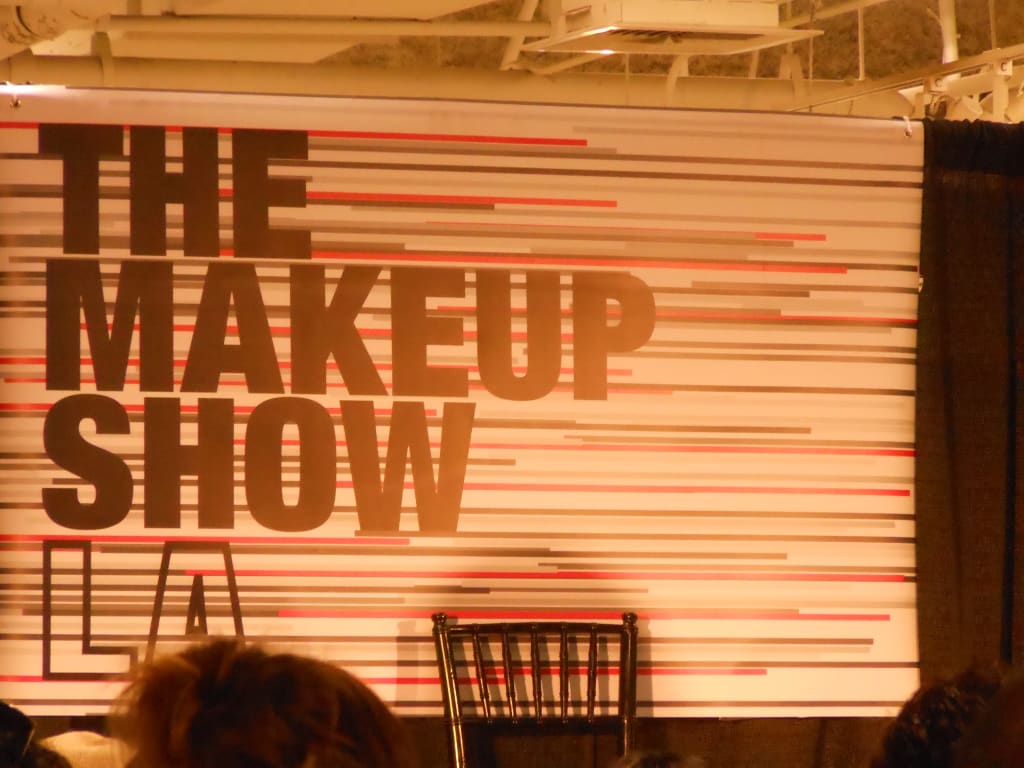 The Makeup Show LA 2022
After a 4-year hiatus, The Makeup Show (TMS) 2022, returns to Los Angeles at The Hyatt Regency Long Beach Oct 1 – Oct 2. The Makeup Show formerly held at the California Market Center in downtown LA not only has a new location, but a renewed energy and is back better than ever with some of the most influential artists, experts, and brands the beauty industry has to offer.
When asked what attendees can expect from this year's show Shelley Taggar, co-founder stated, "After 4-years we are finally back in California, and we can't wait to be with the west coast beauty community with a new format of the show, one that feels safer and has more education than we ever had, and featuring some of the best brands for pro."
Taggar's vision when establishing TMS was to be a place where artists and beauty insiders could learn, explore new beauty brands, and network. Taggar and her talented team of professionals, artists, and educators have turned The Makeup Show into an international event that is always highly anticipated.
James Vincent, Director of Education & Artist Relations is responsible for developing all of the education at The Makeup Show. He is a strong proponent of advocating the importance of artists being educated and keeping up with their craft in an ever-evolving industry. Vincent is not only an educator but also a highly sought-after makeup artist with celebrity clients such as Joan Jett and many others. Vincent has worked with countless makeup brands as well as, artists and makeup aficionados.
As the nation's largest professional beauty event, The Makeup Show provides an experience to not only educate but also meet the CEOs and executives behind the brands from new, established, indie, or prestige lines. A few of the much-anticipated brands to visit include:
Danessa Myricks Beauty
One of the highlights of The Makeup Show is the CEO, entrepreneur, educator, photographer, and renowned makeup artist Danessa Myricks. Myricks has been an educator with The Makeup Show for many years and has her own cosmetics brand Danessa Myricks Beauty. Danessa Myricks Beauty is a Black-Owned beauty brand, and she has expanded her beauty product line to include skincare, serums, foundations, powders, makeup, and lip products. Danessa Myricks Beauty can be purchased at Sephora, DanessaMyricks.com, Nigel Beauty Emporium, Camera Ready Cosmetics, and Amazon just to name a few. As a self-taught makeup artist and educator, Myricks launched Danessa Myricks University, an online virtual beauty university to learn some of the tips and techniques she has gained over the last 20 years as an artist and educator in the beauty industry.
Jason Wu Beauty
Global fashion design talent Jason Wu has made a successful foray into the makeup business with the launch of Jason Wu Beauty. Jason Wu Beauty (JWB) is a clean beauty cosmetic brand with a focus on converging skin-loving products with color. JWB believes that beauty products can be cruelty-free, void of harmful chemicals, and sometimes vegan. JWB does not test on animals, and they are PETA certified.
At JWB not only will you find nourishing and hydrating skin products, but also a full line of products for your face, eyes, and lips. There is a wide range of products and something for everyone. From warm neutrals to vibrant and deep pigments for eyes and lips, you will be able to find a color suited for you. The JWB Tinted Moisturizer Meets CC Cream 12 shades range from Very Fair Neutral to Very Deep. The tinted moisturizer and CC cream are focused on enhancing your natural beauty in a way that still feels super glamorous, Wu states on their website.
Attending The Makeup Show provides a full experience with educational offerings on various stages, industry events, art galleries, and invitation-only cocktail events offering this season's new trends and new products and techniques to help fine-tune your makeup skills.
Unlike other beauty trade shows, The Makeup Show is open to makeup artists, hair stylists, students, beauty experts, aspiring artists, photographers, and beauty and fashion lovers. This will be your opportunity to get up close and personal with your favorite makeup artists to learn new tips and techniques, as well as introductions to new products and brands to elevate your skills. Shop and receive pro-level discounts from 10% - 40% on the newest products in makeup, skincare, and haircare.
The Makeup Show hours and advanced ticket information are as follows:
Hyatt Regency Long Beach – 200 S Pine Ave, Long Beach, CA 90802
• Saturday, October 1, 2022 – 9am-5pm
• Sunday, October 2, 2022 – 9am-5pm
• One Day Ticket – $45
• Two-Day Ticket – $55
Tickets can be purchased online or at the door for an increased price.
• One Day – $58.00
• Two Days – $68.00
Student tickets are available at 10% off advance ticket rates or at the door and must provide proof of enrollment at the door.
Local 706 members will receive complimentary entrance on both days of the show and members must have a valid 2022 Local 706-member card. Group rate discounts are available for parties of 15 or more who are also eligible for a discount. To RSVP as a Local 706 member or for more information on group discount rates for The Makeup Show LA, click here.
Live educational offerings on the Main Stage, IN The Studio Workshops, Momentum Sessions, Seminar Stages, and Demo Stage will be available. Topics include makeup for television and film, makeup for mature skin, color correcting, bridal makeup, marketing, and social media strategies, and a variety of information to help you Please check education schedules here.
To check if your favorite brands or pro artists will be on-site at The Makeup Show LA 2022, you can check them out here:
The Makeup Show California Exhibitor List
Alcone Company
Amaya by Margie
B3, Brush Beauty Balm
Beauty Blender @ Alcone Company
BeautySoClean @ Alcone Company
Bold Beauty
Cinema Secrets
DNA Hair Tools
Dome Beauty
Eldora UK
ESUM @ Muse Beauty.PRO
Eye Kandy Cosmetics
Face Cult Beauty
Francis Star Cosmetics
Janet & Jo
Jason Wu Beauty @ Bespoke Beauty Brands
Kett @ Muse Beauty.PRO
KimChi Chic Beauty @ Bespoke Beauty Brands
Koald Cosmetics
Kryolan Professional Makeup
Leaders Cosmetics
LimeLife by Alcone
LippieBook™
Lumify
Make Up For Ever @ Riot Beauty
Mehron Makeup
Melanie Mills Hollywood
Meraki Cosmetics
MOB Beauty
Musa Makeup
Nuestro Secreto
Omnia
Pacifica Beauty
PaintLab
Riot Beauty
Ruby May Cosmetics
Rude Cosmetics
Skin Gym
Smith Cosmetics @ Alcone Company
Stilazzi @ Riot Beauty
Suva Beauty
TZOL'Skin
YOUTHFORIA
About the Creator
TV Host, Fashion, Lifestyle, Blogger & Writer for Vocal Media. Fashion, Beauty, & Entertainment. Follow on:
https://www.instagram.com/missreesealexander/
https://twitter.com/TheSassySuit
https://www.facebook.com/ReeseAlexanderTV
Reader insights
Outstanding
Excellent work. Looking forward to reading more!
Add your insights