The Magic of Makeup
How Makeup Can Transform Your Well-Being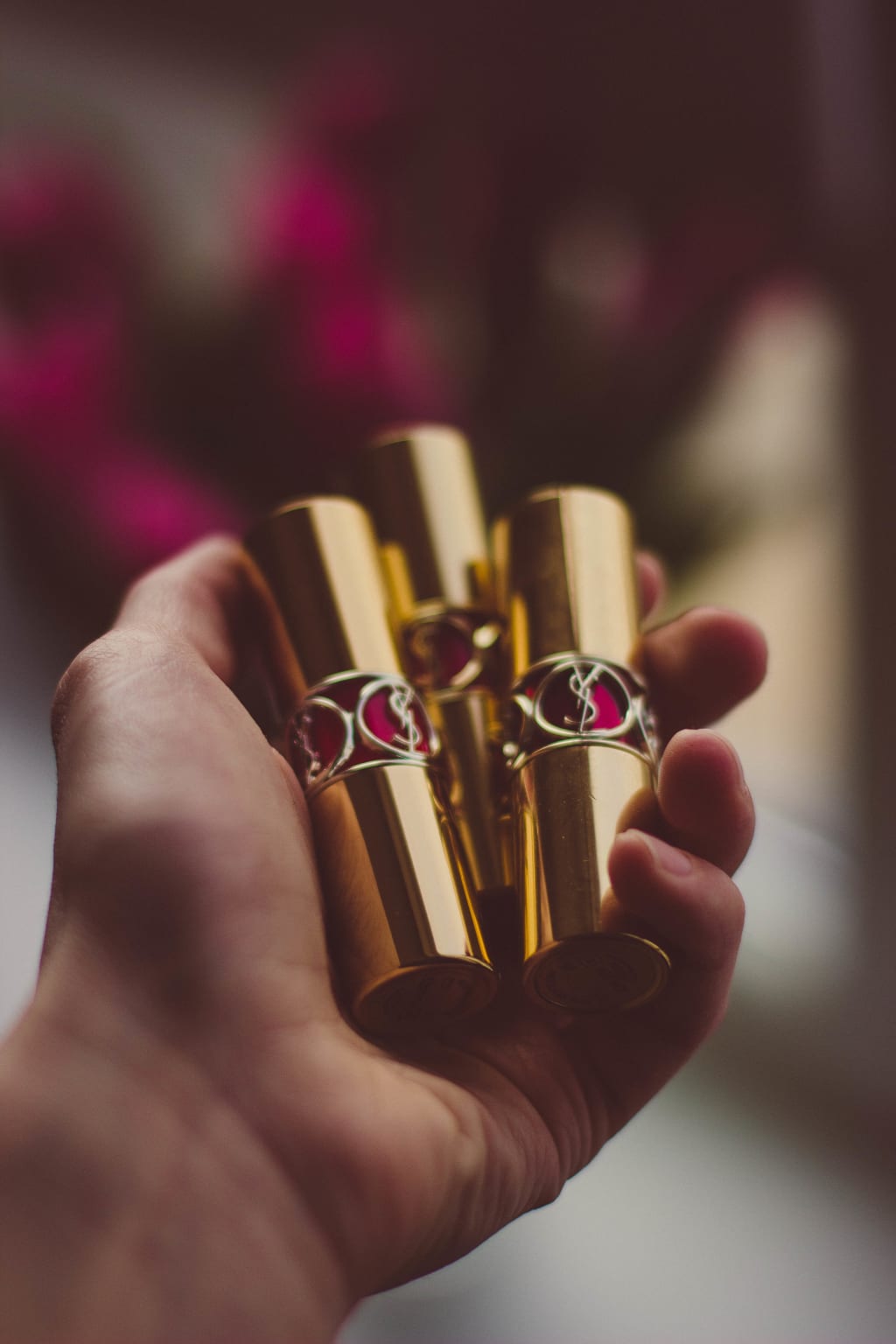 When I was growing up, makeup was used for special occasions and in moderation. I never saw it as a form of self-expression until I reached my late teens to early twenties. Now, I am addicted to the transforming effect it has. It's not all about the looks I create but the products themselves. I love getting a new palette and swatching the colours up my arm. Grabbing all my lipsticks and wondering which colour would go with the look I am trying to achieve. Looking at pretty, shiny, glittery things makes me really happy!
Due to the diversity of social media and streaming channels, I am able to sit with my laptop, phone, or tablet and watch every type of makeup look possible. I love watching videos of beauty gurus trying out new items from every brand on the market. I especially like how luxury products are now so easily accessible. I could never justify the expense of a Tom Ford Bronzer or the Sisley Primer. I enjoy watching the items being sampled and discussed without the high price tag!
I was also shocked by the male beauty gurus. Not that they are male and wearing makeup, but how awesome their makeup looks! I am in awe (and very jealous) of their skills. There are five youtube channels that are my die-hard faves:
NikkieTutorials: Tutorials and reviews (Posts up to twice a week)
Tati Westbrook (a.k.a. GlamLifeGuru): Tutorials, reviews, wear tests, etc. (Posts five days a week!)
Manny MUA: Tutorials and reviews (Posts usually every week, sometimes more)
Jeffree Star: Tutorials and reviews (Posts usually every week, sometimes more)
Laura Lee: Tutorials and reviews (Posts usually every week, sometimes more)
I have learnt so much from watching these channels and love how my own skills have dramatically improved over a short space of time. These channels have also influenced the products that I have purchased. They have given me the confidence to try new things, like moving away from the same old neutral colours!
Since piling on a ton of weight (due to medication), I have been resorting to makeup to help me feel sexy again. It is a huge shock to the system to go from a size 0 to a size 18! Doing a full face glam has made me feel sexy and desirable again. I love how a classic smokey eye and bright red lips can transform me into a confident person.
I have also signed up for a ton of free websites, which have enabled me to try high-end makeup without having to pay a thing. Below are some of the items which I have sampled for free:
Chanel mascara
MAC mascara
Estée Lauder mascara
YSL foundation
Clarins lipstick
No7 lipstick
Bare Minerals foundation
The Balm eyeshadow
Having lovely makeup does not have to cost the earth. I have found that there are several cheap(ish) brands that are awesome! Below are some of the brands that I frequently use:
Makeup Revolution
Models Own
Elf
Maybelline
Revlon
Sleek
No7
MUA
Get your hands on a Superdrug Beauty Card and a Boots Card. You collect points for every £ you spent. I collect my points over the year and then spend them all on makeup, skincare, brushes etc. when the Christmas stock is reduced. Last year I made an absolute killing! I had over £100 worth of points, and brought products which totalled nearly £300 if bought at full price!
Keep an eye out for Superdrug offers! As a Beauty Card Holder, there are special offers available all the time. They are awesome with their 3-for-2 offers, which seem to be happening all the time—sometimes brand specific. They also have 1/3 off deals, and there are additional special offers on Thursdays! You have nothing to lose! Go for it and see how much you can save!