'The Beautiful World of Jeffree Star'—A Shane Dawson Special
Part 1 and 2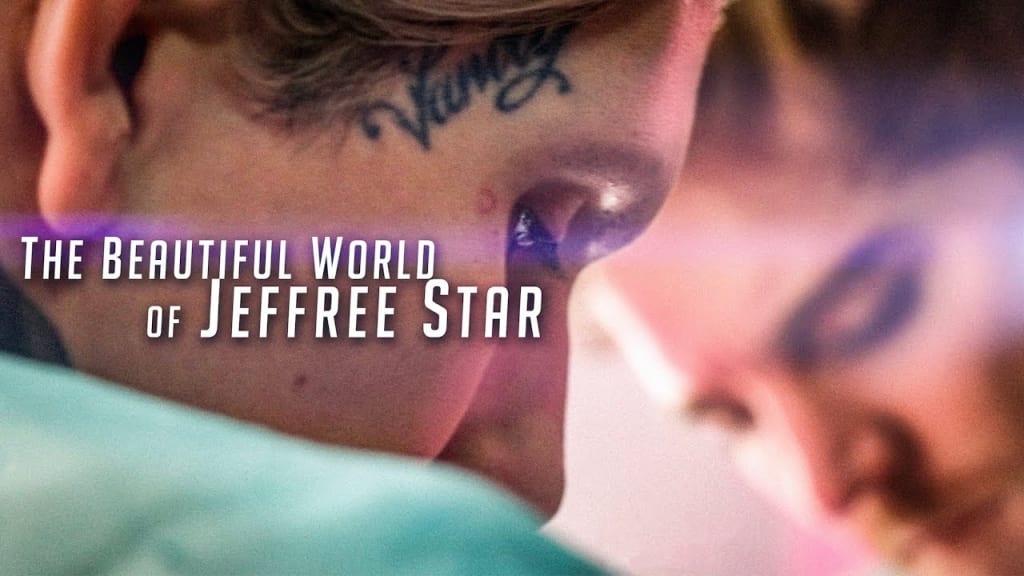 Ok so let's talk how about Shane Dawson and Jeffree Star's new video about the beauty industry and all that actually goes into the makeup industry. Part one and two have just come out and they are mind blowing really in all the information we have learnt already with the industry and then to find out that Shane is not only creating an eyeshadow palette but also an entire collection.
In episode one, Shane goes to a live meet and greet at a Morphe store with Jeffree, and oh my God it is overwhelming. I totally get where Shane's coming from because seeing that many people screaming over you is overwhelming to say the least. I can totally see why the beauty gurus get paid to do these things because it is huge for the store and a huge safety risk as well. The fact that Jeffree has two bodyguards for this trip with Shane is crazy, as we are talking about a makeup artist here. Then add the fact that the bodyguards have the shoot to kill order is even more mind boggling, though it is the States so not that surprising. You realize here that the beauty industry is kind of like a cult, you are one person with hundreds of millions of people following their every move, and everyone has their side of every story—it's insane. Between the two of them they have about 41 million subscribers on YouTube. I don't think we really knew what it's like doing a meet and greet, yes people have shown them on social media before but no one has shown the behind the scenes. Shane is perfect for this cause he is new to it, he shows it from a viewpoint that we can relate to as anyone who hasn't done something like this before would freak out as well.
In episode two, we begin diving into Shane actually starting his collaboration with the Jeffree Star Cosmetics and oh my God I am so excited for this! We got a view into the beauty world that has never been seen before. Shane allows us in a behind the scenes of the world that is such a secret. Some of the numbers that we heard were insane, the mark up and cost of goods for makeup is something I don't think any of us realized. I mean Jeffree has hinted at us in some of his videos, but we never knew numbers. We found out that a Jeffree Star palette is about $20 to make and it's on the market for $52, and I can only imagine the mark up on other peoples pallets. Especially when you consider that Kylie cosmetics cost $3 per palette and cost in the $30-40s.
This episode made me feel really bad for Shane, because we found out that like he's getting f-ed over by his merch company, who's giving him a really crappy deal and Jeffree's company Killer Merch is offering a 70/30 split where they take the 30% and Shane get 70% of everything. Also we just see how creative Shane is he names of six liquid lipstick shades like in two seconds and is going through shades like it's no tomorrow so I'm excited to see what this part will be the fact that he is getting a decent cut of it is going to be great. And considering it's a palette based on him you know the design and colours for it will be amazing! What I like is Jeffree telling Shane to get personal with the shade names, to make everything meaningful to him and have the names represent him.
The next few episodes have the potential to be huge, if they show the right content. What people want to see is more of this process of what it takes to go into a big launch like an entire collection, how much of the process is Shane allowed to control, and what they are going to expose. In the next episode we saw a sneak peek that it is going to involve some of the beauty community drama, which I think is so needed as Shane is going to give us a great look into this, because he is not directly involved in any of it but yet he wants to understand it all. He said he kind of needs to, in order to understand the beauty industry fully. This past year too there's been so much drama between everyone. The Gabriel Zamora & company vs Jeffree incident and then the whole Tatie vs James Charles incident will be interesting to see what Shane's point of view of it all will be because he was filming this with Jeffrey when all of this was going down.
Just like with all of his series I feel he gives a really good third eye, unbiased opinion about what's going on. Yes, him and Jeffrey are friends, but Shane sticking to showing almost everything on camera, to being completely honest like he is in everything is what he has shown. He just wants the truth out there he wants people to know this which I think is amazing. He's shown it with Tanacon, with the Jeffree part one series that he goes into these things with as little bias as possible, and he's shown it so far with this series as he has had almost all important meetings on camera. Everyone knows Shane is about the truth so I cannot wait for what the other parts may have in store.
celebrities
About the author
Being a writer is never a choice; it is an irresistible compulsion
I write about what I like and how I feel. It's my outlet to make sure everything's real.
❤️ a story if you want similar ones written
Reader insights
Be the first to share your insights about this piece.
Add your insights