SFX Makeup Artist Cassondra Brian to Appear in Upcoming Director's Cut of "Unlisted Owner"
As the "13 Slays Till X-Mas" actress is slated to debut her career in independent film special effects makeup, she discusses her interest in the field and the freedom of the artistry that keeps her inspired.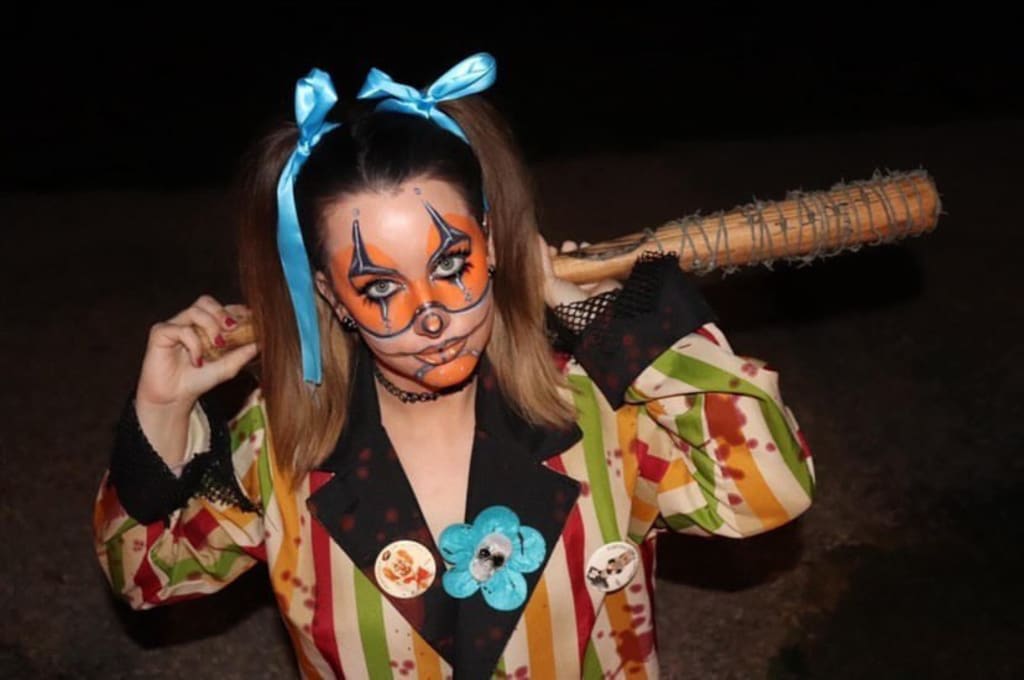 Cassondra Brian, SFX makeup artist
During her junior high school years, Cassondra Brian became interested in beauty makeup, an art form she began while using products she had purchased from local drugstores. When she heard the news that the nearest mall, which stood over an hour away from where she grew up, had plans of opening a Sephora, she realized she hadn't known of the company, let alone the name-brand makeup that would soon fill the shelves.
Sephora slowly became her primary makeup retailer that she frequented during mall visits as she continued with her passion. Being strictly self-taught, the makeup artist incorporated YouTube tutorials into her learning routine and eventually began studying special effects makeup as well, a suggestion that came from her husband Jed Brian, writer and director of the found-footage horror film "Unlisted Owner". Cassondra credits Jed as her inspiration behind getting into SFX makeup, a creative profession she has built a career with since 2017.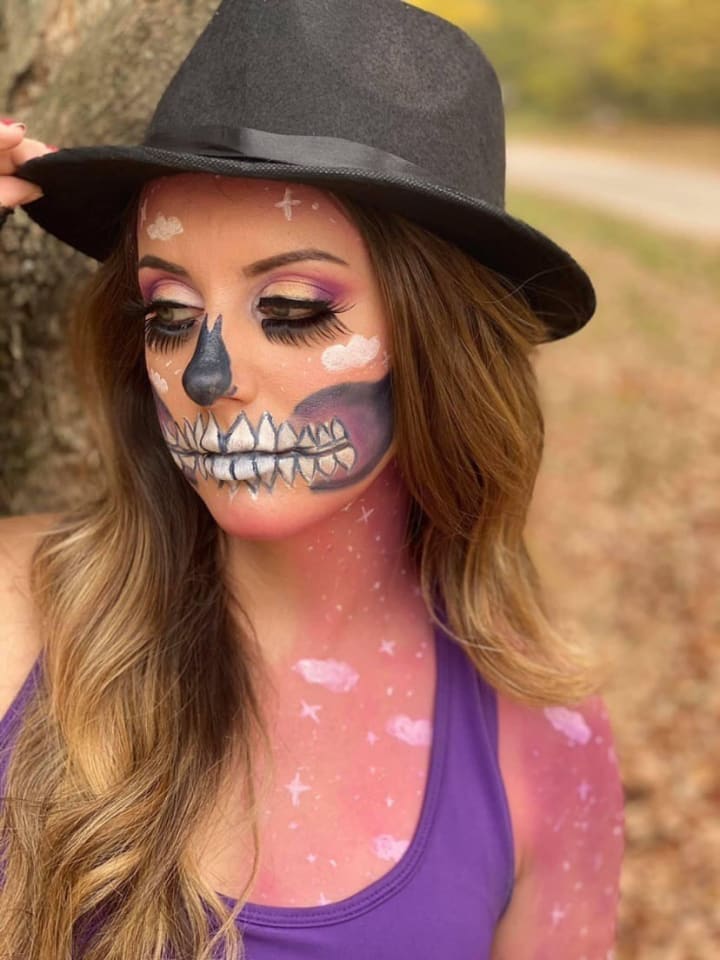 "Once I started branching out, I fell in love with special effects," she noted. Mainly, Cassondra does makeup application to the face, prosthetic applications and creates wounds on the body, with wounds being her favorite to create. "There are so many different bloods out there and so many ways to apply them. It's so much fun being able to create a deep wound or even a little small incision. I can add as much gore as I'd like," she explained.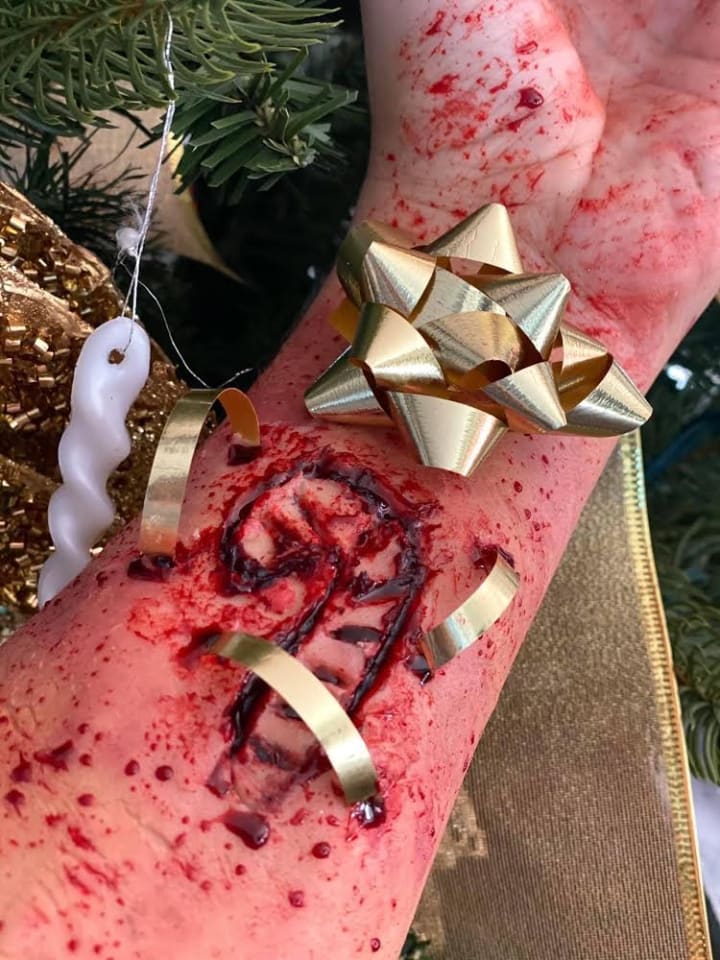 The director's cut of "Unlisted Owner", which is in planning for a release this year, will be Cassondra's first film debut as a SFX makeup artist. Previously, she debuted her acting cameo alongside their son, Jace, in "13 Slays Till X-Mas", a Christmas horror anthology from several indie directors from horror franchises by the likes of "10/31" and "Volumes of Blood". The two appeared in the short titled "Kringles the Christmas Clown" directed by Jed, and Cassondra shared that another reason for her interest in branching into SFX makeup was to help her husband on his future projects. Without giving spoilers, Cassondra states that she is working with a lot of blood in the upcoming "Unlisted Owner" director's cut edition.
While Cassondra is involved with numerous other projects, each is still within its pre-production phase, therefore she is unable to speak of any details at this time. The SFX artist also has a portfolio and website forthcoming.
During Halloween, Cassondra opens up her schedule to take in clients for any festive look they request, be it for a party or youth going trick or treating. Last year, she was booked for an entire day and shared that she completed a total of five faces over the course of five hours. To conclude her Halloween SFX looks, she created a melting Marilyn Monroe skull on her own face and then transformed her toddler son into an Oompa-Loompa.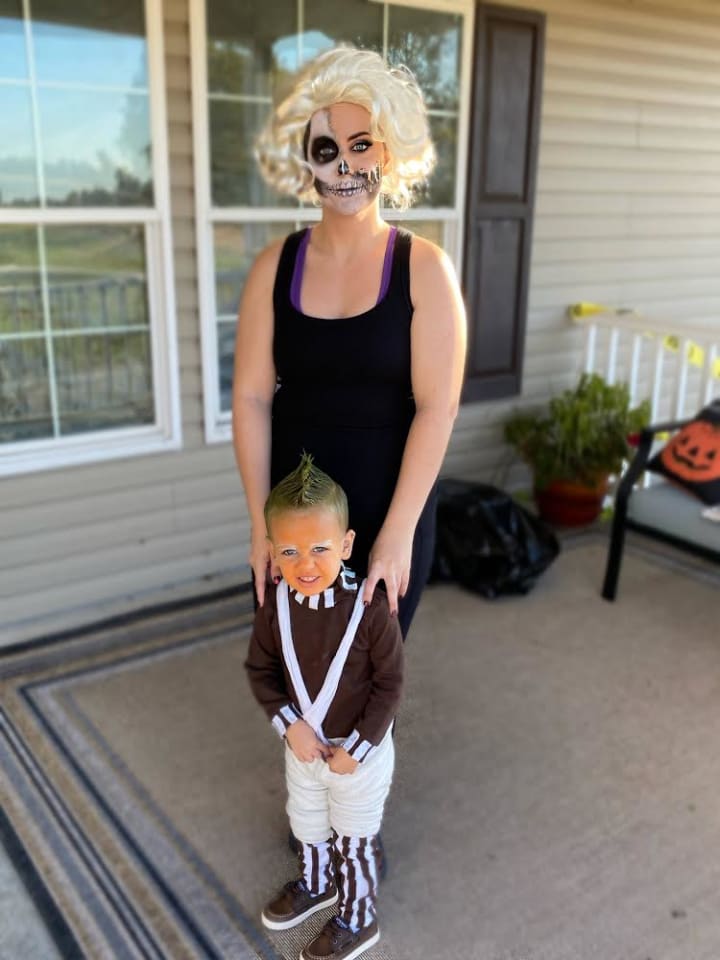 Since 2018, Cassondra has been doing bridal beauty makeup, which she noted has picked up within the past year. At the moment, she does not do hair or nails, with the exception of applying wigs and bald caps, something she has experience doing on others as well as herself.
On several occasions, she has applied prosthetics typically bought from Woochie. In her opinion, Cassondra believes that the downside to SFX makeup is how expensive some tools can be, including prosthetics if one were to seek any of good quality. As for future plans on furthering her skills, she will be attempting sculpting and soon will begin practicing making face molds. While expressing her excitement, the makeup artist also shared that she will try her hand at making prosthetics from them.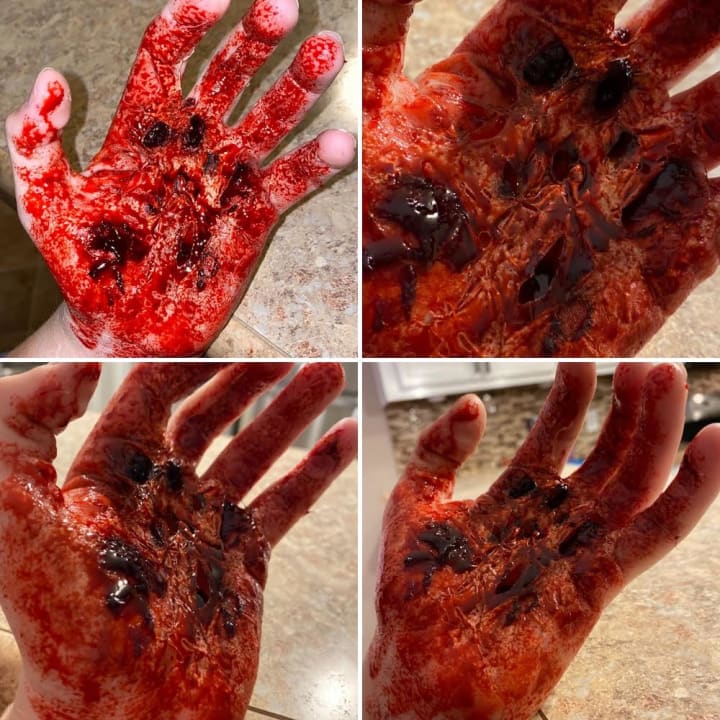 The most enjoyable part of her work, according to Cassondra, is having the ability to let her creativity fly in any direction she'd like it to, as she can create polished SFX makeup looks that contain an abundance of gore, are scary, are beautiful or colorful and more. Her advice to up and coming makeup artists is to follow their dreams, to never give up, never become discouraged and to keep in mind that practice makes perfect.
"If you're getting frustrated, sometimes it's best to take a moment to yourself then sit back down and go at it again with a clear mind. If you're attempting a look you've seen, always remember that every person is unique in their own way, meaning if you think the look isn't turning out right, it is, just in your way. It's also good to be different."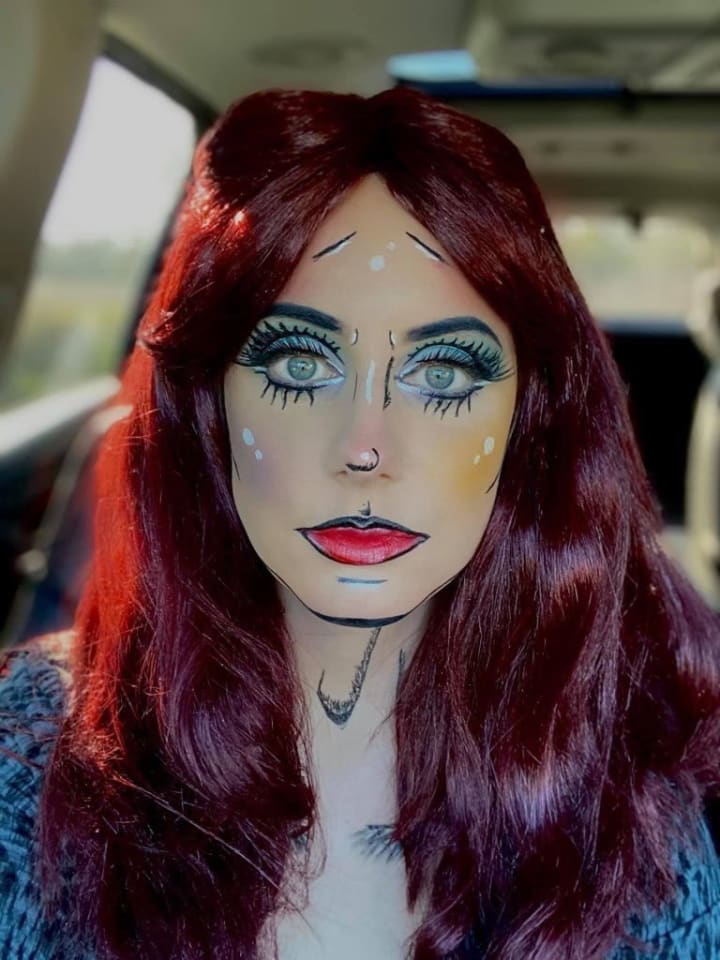 While Cassondra has learned many of her talents through other artists on YouTube, she's also an avid reader and is a part of a couple of Facebook groups relating to SFX and makeup that she utilizes by reading other's ideas and ways of doing the craft.
To stay up to date with Cassondra Brian's SFX and makeup projects, follow her page on Facebook by searching "Cassondra's Makeup & FX". On Instagram, you can find her @sondrafxbeauty.
For updates on "Unlisted Owner" and "13 Slays Till X-Mas", follow Jed Brian's Instagram @mr.jed_brian and his Twitter @MrJed_Brian.
Find out the moment the director's cut of "Unlisted Owner" comes out by joining the discussion about "Unlisted Owner Movie" on Facebook and following @UnlistedOwner on Twitter.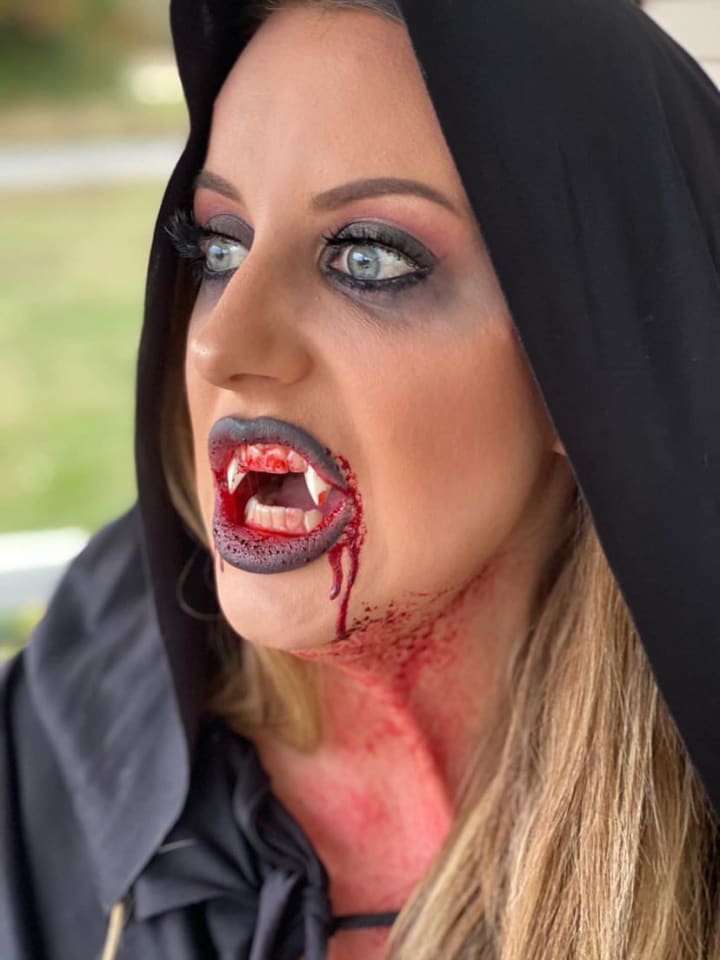 •••
Check out my interview with filmmaker Jed Brian:
Read my screener's review of "13 Slays Till X-Mas":
•••
Thanks for reading! Leave a tip if you can to support articles like these, and be sure to connect with me on Twitter @horrorwriterang!