"Naturally Glowing: Homemade Skincare Products for Spotless Skin"
"Achieve Radiant Complexion with 100% Natural and Affordable Homemade Face Wash, Face Serum, and Body Wash"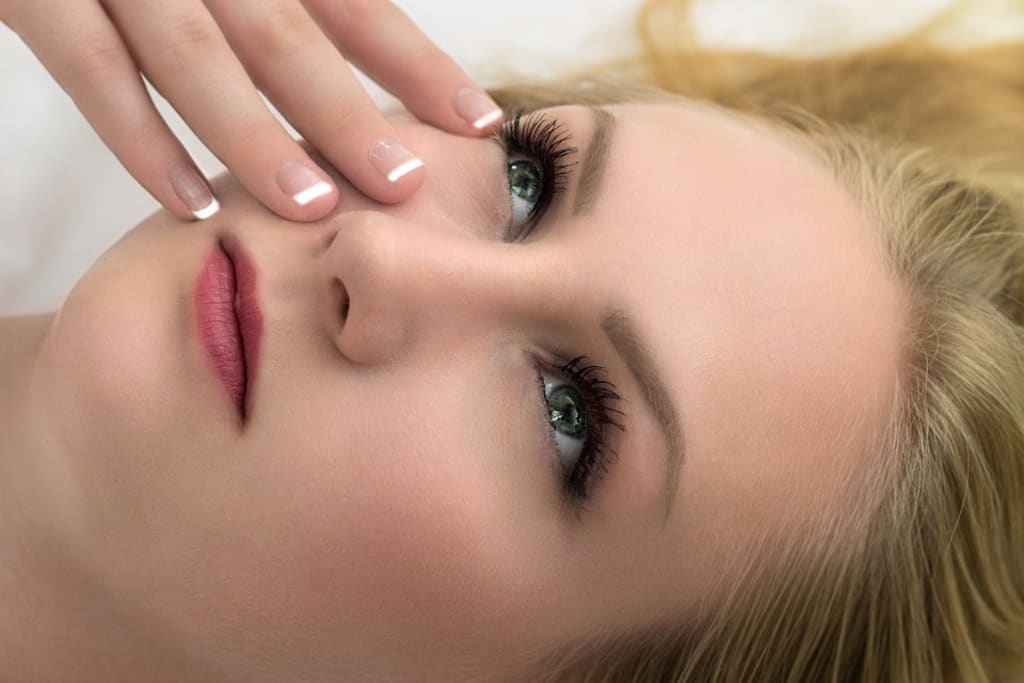 Hello, friends! Welcome to this article. In this article, I am going to share three 100% natural homemade products for achieving spotless and glowing skin. These products include a face wash, a face moisturizer, and a body soap. What's truly remarkable about these products is that they are not only more affordable than their commercial counterparts but also more effective. So, without any further delay, let's dive right in.
Our skin doesn't just receive nourishment through the food we eat but also through the products we apply to it. Within minutes of application, these products seep into our skin through tiny pores. Therefore, it is of utmost importance to be mindful of the ingredients we are feeding our skin.
Nowadays, skin problems like pigmentation, dark circles, pimples, and fine lines have become increasingly common. One of the major culprits behind these issues is the harsh chemicals present in the skincare products we use on a daily basis. But fret not, because there's a solution.
Let's begin with the first homemade product, the Face Wash. The purpose of using a face wash is to remove dirt, pollutants, excess oil, and dead skin cells, leaving your skin fresh and rejuvenated. But the key is to find a face wash that not only cleanses but also repairs the skin without causing any damage.
Commercial face washes often contain strong surfactants that strip the essential oils from the skin, making it sensitive and prone to problems. However, we can gift our skin a truly natural and time-tested face wash that can be made at home in just 5 minutes.
To make this face wash, you will need 40 grams of masoor dal powder. Red lentil powder is an excellent ingredient for improving skin tone and acting as an effective exfoliator to eliminate blackheads and dark spots. Combine this with 20 grams of rice flour, which has anti-inflammatory and antioxidant properties that help prevent skin aging and promote skin lightening.
Add 20 grams of Multani mitti, a natural cleanser with astringent properties that effectively cleanses the pores and tightens the skin. Include 20 grams of sandalwood powder, one of the most highly regarded natural skin-soothing ingredients known to alleviate acne and other inflammatory skin conditions while imparting a cooling sensation.
Lastly, add a pinch of turmeric powder, which possesses powerful antimicrobial properties and aids in reducing dark spots while brightening the skin. Mix these ingredients thoroughly, store the mixture in an airtight container, and keep it in your washroom alongside a bowl.
Every time you wish to wash your face, take a small amount of this powder and mix it with water to create a smooth paste.
Moving on to the second product, let's discuss the Face Serum. The purpose of using a face serum is to moisturize the skin and boost collagen production, effectively preventing fine lines and wrinkles. It acts as a protective barrier between your skin and the outside environment, ensuring optimal hydration and nourishment.
Unfortunately, many commercial face serums and moisturizing creams contain strong chemicals that can be detrimental to the skin. These chemicals can be absorbed into the bloodstream, leading to various skin problems. But why damage your skin when you can make a face serum naturally at home using just three ingredients?
To create your own face serum, we'll utilize the double boiler method. It's simple and effective. Start by adding water to a pan and placing it on low heat. Take a glass or steel bowl that fits securely on top of the pan. In the glass bowl, combine 100 ml of cold-pressed sesame oil, which is known for its deep-penetrating properties and its ability to absorb the benefits of herbs effectively.
To the sesame oil, add 1 teaspoon of sandalwood powder and around 10 strands of saffron. According to Ayurveda, the combination of saffron and sandalwood is considered an elixir for the skin. Ayurvedic herbal oils are often made using sesame oil as a base due to its skin-nourishing properties. Allow the mixture to blend under steam for approximately 20 minutes, ensuring that the bowl remains uncovered.
Afterward, turn off the heat and let the mixture cool. Once cooled, prick and mix in one vitamin E capsule. While optional, vitamin E provides additional benefits and can extend the shelf life of the serum by approximately 6 months. Finally, filter the oil into a glass bottle.
Whenever you want to moisturize your skin, take a few drops of the serum, rub it between your palms, and apply it evenly to your face, massaging in an upward direction.
Lastly, let's explore how to create a nourishing Body Wash. It's clear that our skin requires cleansing, but it doesn't necessarily need soap or lather to achieve that. In fact, when we switch to a body cleanser made with all edible-grade ingredients, our skin's natural oils remain intact, providing proper nourishment and resulting in a significant glow.
The star ingredient of our body wash powder is besan, also known as gram flour. This powdered form of chana dal requires no introduction. It has been used for ages to clear pores of dirt and to de-tan the skin. To make the body wash, take 40 grams of besan and mix it with 30 grams of rice flour, 30 grams of multani mitti, and a teaspoon of turmeric.
Blend the ingredients thoroughly and store the mixture in an airtight container in your bathroom, alongside a bowl. Every time you bathe, take some of this powder and mix it with water to create a paste. Apply the paste evenly to your body, massaging it just like a regular body wash. The besan and rice flour act as natural scrubs, while multani mitti deeply cleanses the body.
To recap, taking care of your skin is essential, and using homemade natural products can be a game-changer. By using these three basic skincare products—a face wash, a face moisturizer, and a body wash—you can provide your skin with the care it deserves.
Thanks for reading.
About the Creator
Hey there! I'm Hasan Khan, an Indian freelance content writer. Passionate about words and storytelling, I craft engaging and informative content. Let's collaborate to create impactful content that resonates with readers.
Reader insights
Be the first to share your insights about this piece.
Add your insights