My Top Full Coverage Foundations
Brown Skin Friendly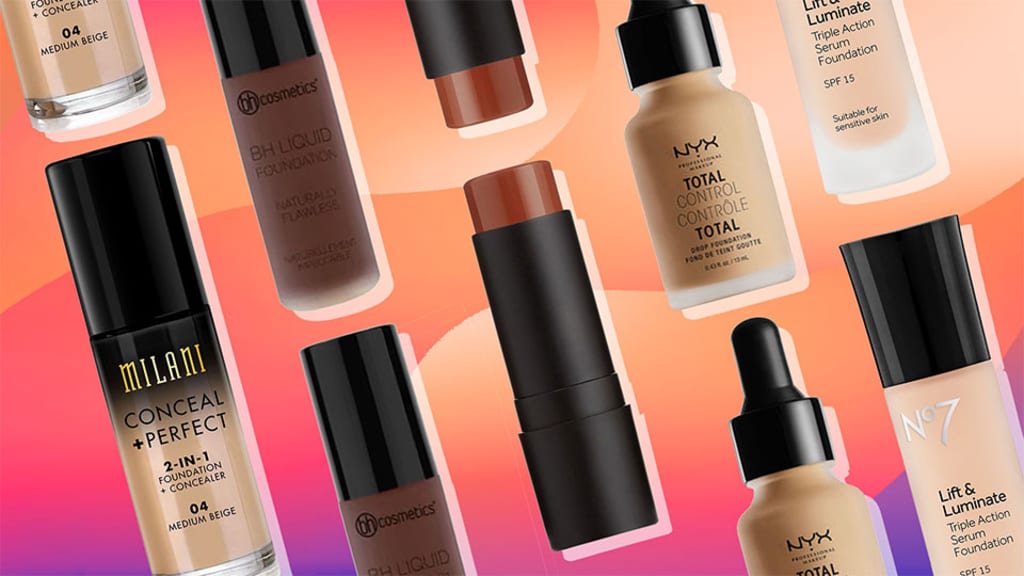 I'm a brown skin YouTube Influencer you can subscribe to my channel @RadianceFirst, I've tried a good number of foundations and some worked and some were just a flop! I'm here to share with you some of my favorite foundations that I've tried so far.
1. Fenty Beauty Foundation
Now, this foundation I took a while to buy because I wasn't fully convinced by the hype because at the time I was using a different foundation that I loved as well that I will mention later, but once that foundation finished I just said why not try something new so I purchased it and the minute I tried it and felt how light and fluffy it felt on my face I was in love. The application is so simple and full coverage without the hustle of a heavy foundation on your face. No need to apply to me.
2. Maybelline Fit Me Foundation
I chose this as my second because I tried it once and I did not like it but that was when I just started doing my face, so I hated the outcome because I had no idea what I was doing. Yrs later I got my face done professionally for the first time and my face looked amazing. The coverage was flawless but it's not a light foundation or a heavy foundation, it's just there in the middle.
3. Maybelline Dream Liquid Foundation
This was one of my first foundations and I loved it from the man I used it. This foundation is most def one that I will go back too. The application was mousse like but no it was not a heavy foundation. This foundation is great for people who are just starting out and want something affordable, and are not sure where to start, start with the dream mousse foundation.
4. Colourpop No Filter Matte Foundation
I loved this foundation, but I bought it online so I got a shade lighter than my skin so I did not keep it, but let me just say this foundation was flawless to the touch. You'd think the way I'm talking bout it it would be my #1 but i'm only speaking like this because it I was not expecting the flawless coverage from colourpop at all, it does feel a little heave but that's just because of the thick texture so you def do not need a lot when applying. It leaves a flawless finish once applied and is a true meaning of full coverage, I'm assuming that's why it's so thick-textured but overall amazing.
5. Huda Beauty Faux Filter Foundation
Let me just say I was so excited when this foundation came out and I was dying to buy it. I really do love it but it has it's flaws but it's definitely a full-coverage foundation. Just like the colourpop its a flawless finish for such a thick-textured foundation. With that being said one of the things I did not like was how thick it was because it would leave my face feeling slightly heavy. The other thing I loved about it too though was the scent! it smells so good I don't know how they did it but it was great. Then I remembered that it does dry fast while applying so you have to do the application really fast and you have to have a very wet concealer like the NYX concealer, try to avoid cream concealers. I know that sounds like a lot, but honestly I used it for a long time it loved it, you just have to know how to use it.
Those are my top foundations I have used so far and personally loved, I have yet to try so many more so ill keep you loves posted in 2020!