My Top 10 Favourite Lip Products (2018)
They took my money and I ain't mad at that!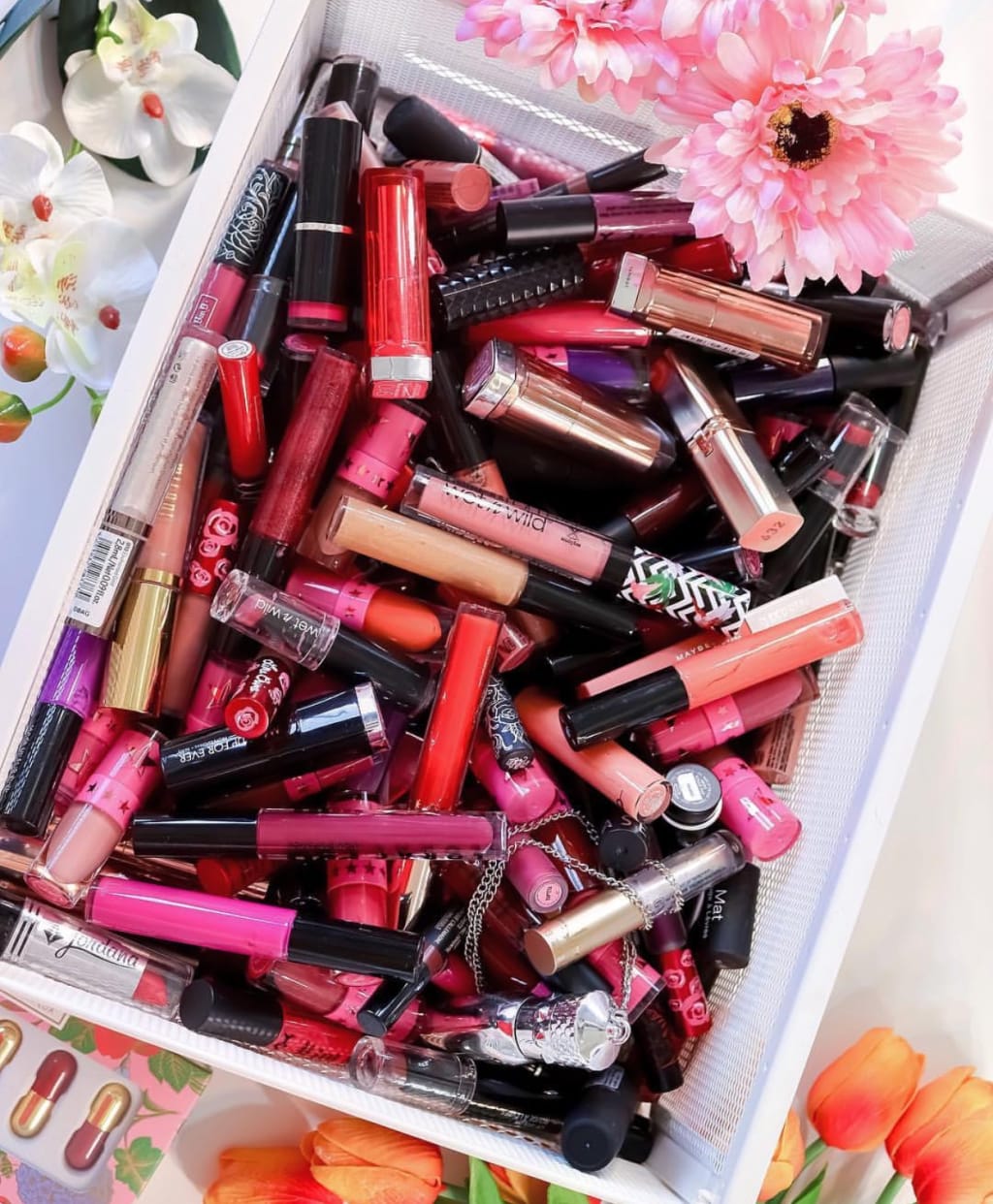 To me, lipsticks/lip products are one of the few makeup items that can complete an outfit, transform your look from a 0 to a 100, or can help bring out a side of you you never even knew you had.
I am one who doesn't collect makeup as I don't wear it every day but over time, I've definitely accumulated a lot of lip products—at least over 50, I'd say. I think even for someone who doesn't collect makeup, that's a little extreme but nevertheless I went through my collection and have gathered my top 10 lip products that have been my ride or die for this past year and here are my thoughts (They are not in numerical order and not all new releases, just items I've been loving this year)! **I am not a beauty guru or makeup artist, just someone who enjoys makeup!**
1. Colourpop Ultra Satin Lip 'Femme'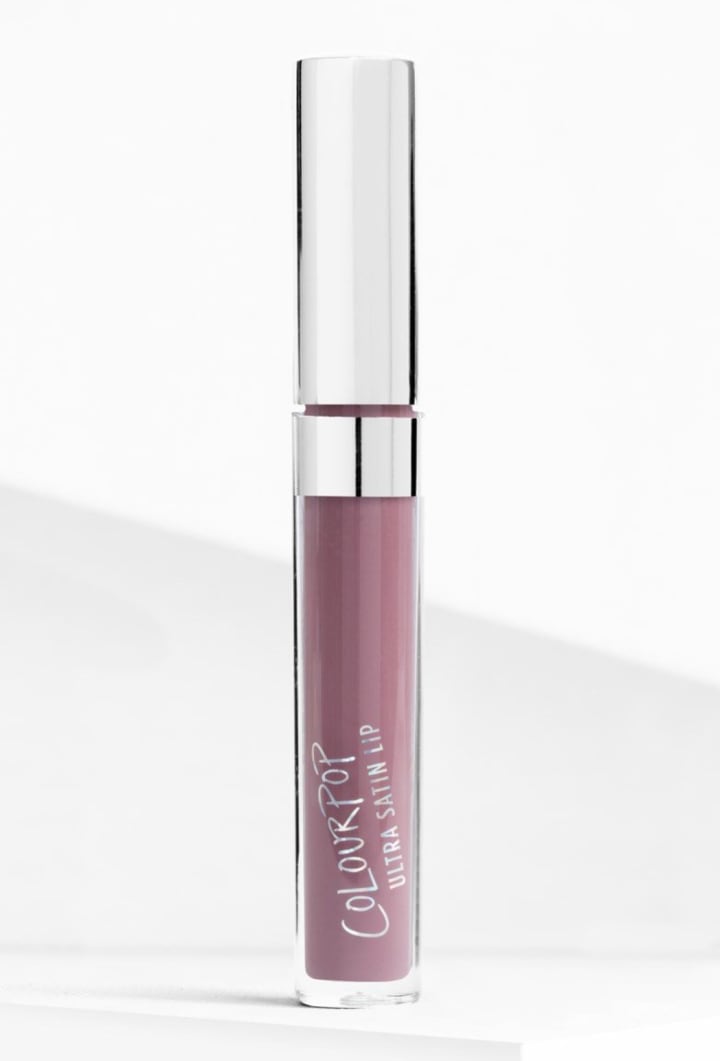 This lipstick y'all... You need! This colour is a beautiful, dusty purple that can be paired with almost anything. Personally, I think it can add a bit of a grungy, hip vibe to a look. The Satin formula is amazing because the colour stays on your lips for a long time but doesn't dry them out like a matte liquid lipstick would. I'd say one con is that my teeth look yellow while wearing it but that goes with any purple or blue shade you wear on your lips. The best part is that Femme is only $5 so this is great for those who are on a budget!
2. Bite Matte Crème Lip Crayon 'Glacé'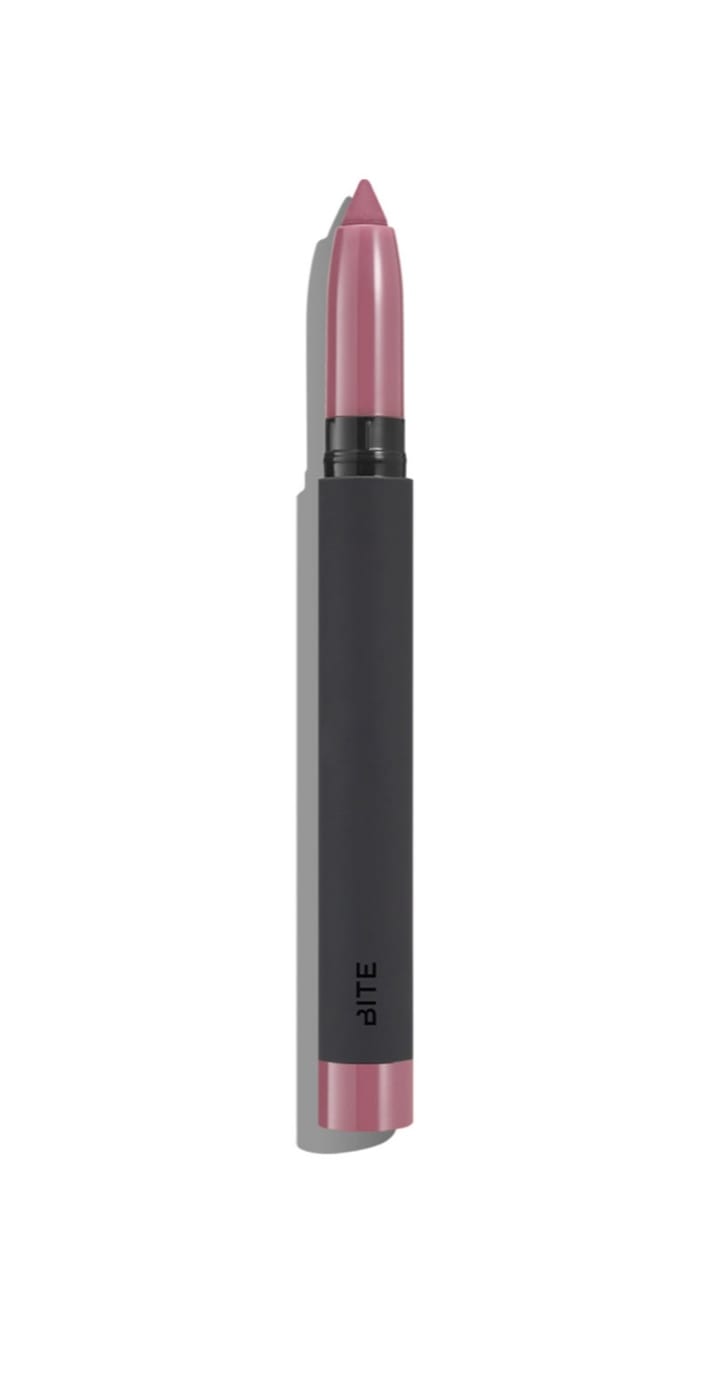 Glacé, yes ma'am! This shade is so stunning. What I love about this shade is that any skin tone can rock this. This lip is a new discovery of mine and I wear it on my "trying to look somewhat put together while running errands" days or days where I'm wearing a loud outfit to kind of tone it down. This formula is matte and long wearing but makes your lips feel like they've just had a nice long swim (if that makes sense)! This lip is $24 and that may be a bit steep for some but trust me, it's worth it!
3. Urban Decay Hi-Fi Shine Gloss 'Goldmine'
This lip gloss. Doesn't. Play. Games! This may be an avant-garde lip choice for some but I love how extra this colour is. It is definitely living up to its name! I wear this gloss on days where I want some colour on my lips but not too much, some bright subtlety. This formula is long wearing and the gloss has a nice, minty scent that isn't overwhelming. One con is that this gloss almost feels like a plumper or venom—it can sting a bit. I don't recommend this if you've got sensitive lips. Goldmine sells for $23 and that, you can take to the bank!
4. MAC Cosmetics Matte Lipstick 'Whirl'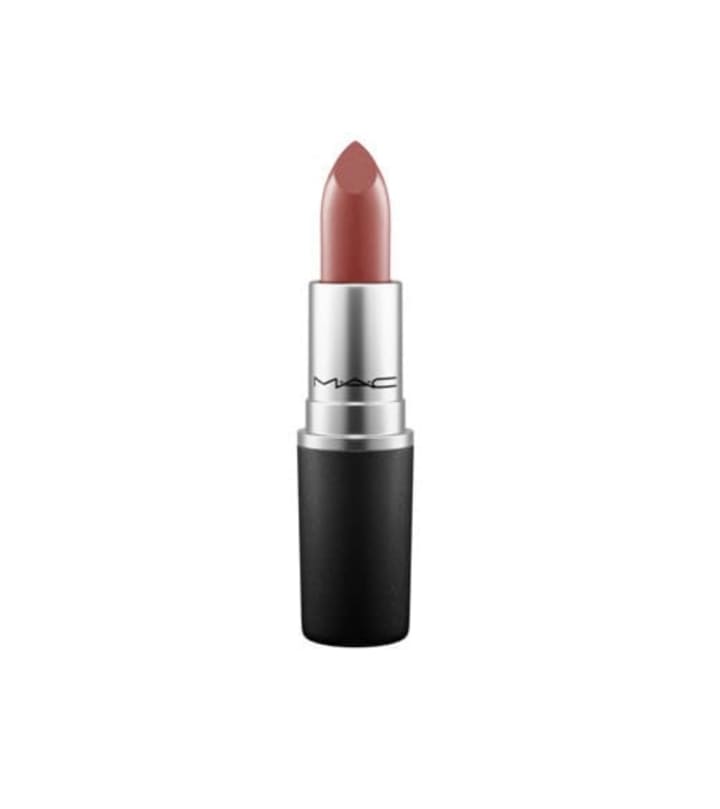 Whirl, you work wonders! This shade is perfect for autumn and can be paired with any look! It's a beautiful brown shade with small hints of grey and red and applies like a dream. This is one of my go to lipsticks in fall but also for any occasion, it's very wearable! It is a matte formula but a creamy matte that doesn't dry out the lips. This matte formula is my favorite from MAC by a clear mile! I wear this color almost all the time and for any occasion! It's that good! This sells for $23 so it's not cheap but not expensive but I'd say worth it! Give it a whirl!
5. NYX Lip Lingerie 'Corset'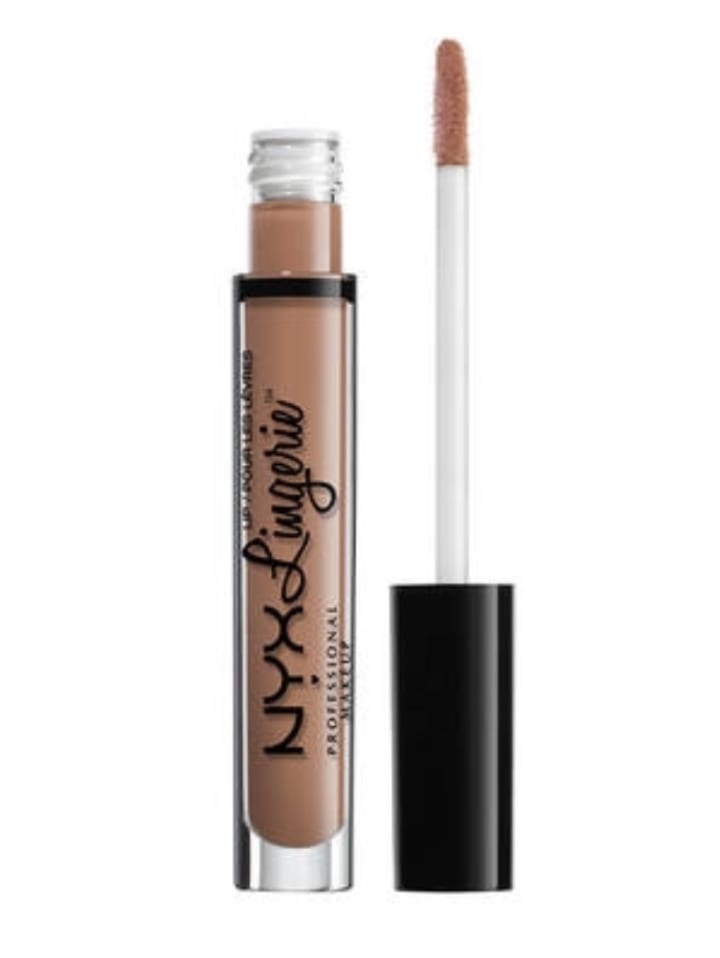 Corset, you muted but saucy! At first glance, it can appear as a concealer shade in the tube but hear me out! Corset is a nude (for my skin type) with hints of lavender and grey, which to me adds some volume to the lips. This is one of my "everyday wear" lipsticks that I keep with me at all times. This formula dries down completely to a matte to the point where you forget you're even wearing it. One issue I've had in the past with this formula is that because it dries down, it can crack but I look past that because I love it so much. Because this shade is so light, I suggest swatching it in store beforehand. Corset is $10 and you get a bang for your buck!
6. Essence Shine Shine Shine Lip Gloss 'Behind the Scenes'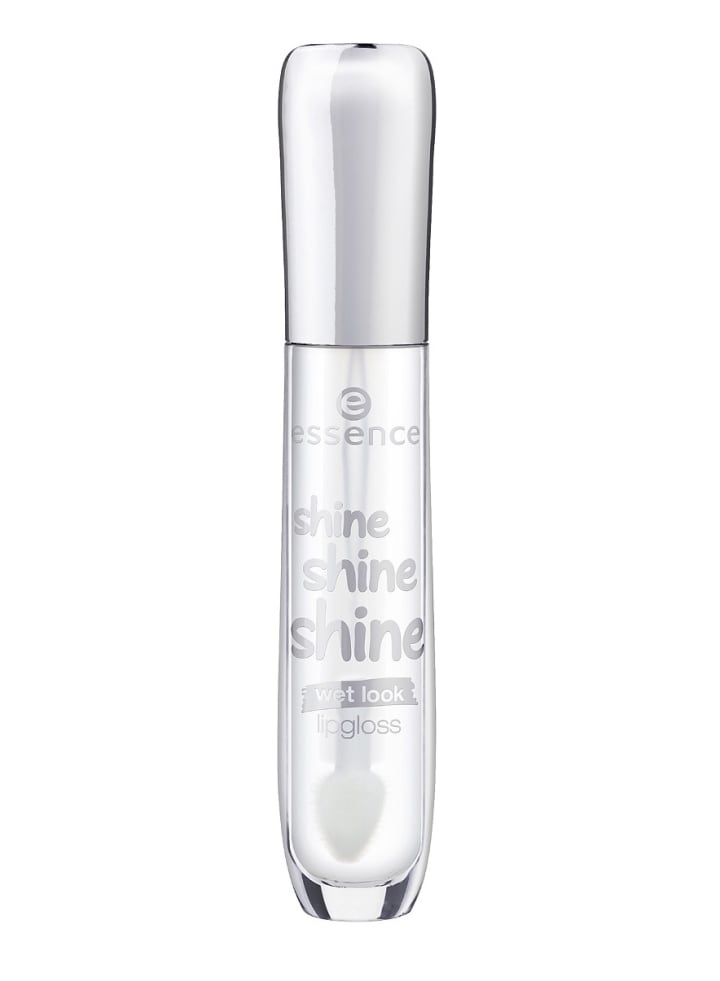 Move over, chicken grease! Behind the Scenes has stolen the show! This lip gloss is a game changer. This is the perfect clear gloss for so many reasons. This is a gloss that absolutely everyone can wear. The formula applies like a dream and makes the lips look so juicy and full. I keep this in my bag at all times because when do you not need gloss, though? The doe foot applicator shape helps to really fill in every part of your lips. My favorite part about this product is the price. It sells for $3.90 which blows my mind because it's that good. A little goes a long way with this gloss!
7. NYX Velvet Matte Lipstick 'Volcano'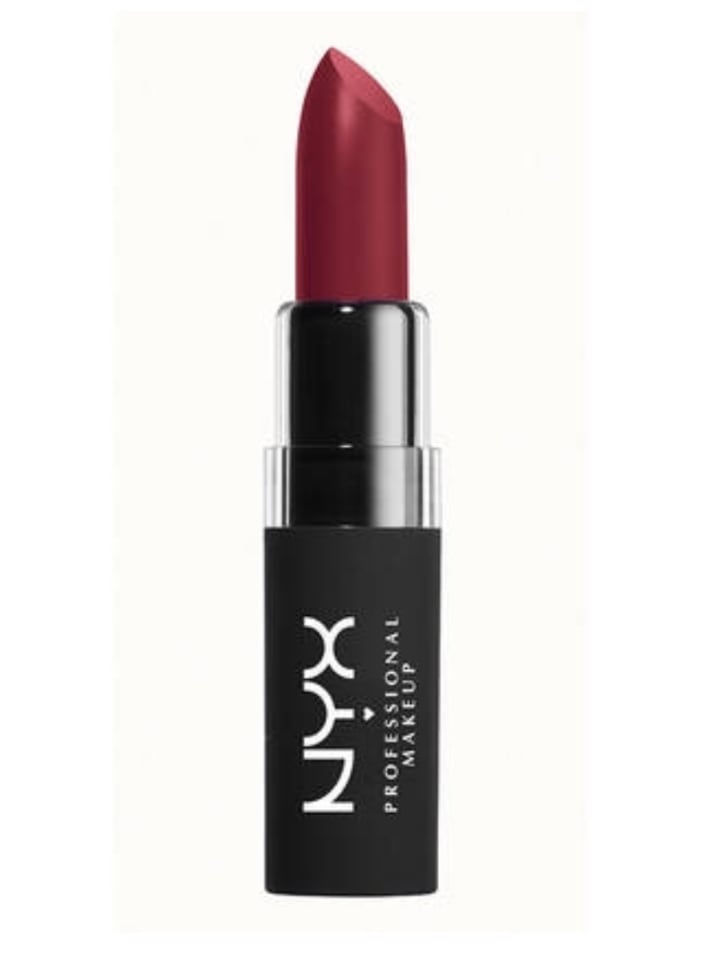 Volcano is starting an eruption, y'all. This lipstick does a dang good job at transformation. First looking at it, it looks like a red-pink but once applied, it looks like a deep, rich red that you see in lava. What I love about this lippie is that it makes me look more snatched than I actually am. I could be wearing a "bum" outfit and after applying Volcano, I look more elevated. This lipstick is good for every season but especially in the fall and winter! Volcano is a Velvet Matte which dries down completely compared to NYX's OG Matte formula but does not dry the lips. It's like you're wearing nothing! Volcano costs $9 which is a super hot fire deal!
8. Ciaté London Liquid Chrome Gloss 'Eclipse'
Well the sun don't shine with Eclipse! This gloss is mood AF. With winter approaching, this color is so appropriate. At first glance, Eclipse looks like a vibrant pink/purple but on the lips, it comes off as a deep eggplant purple. One thing I love about this gloss is that it has duo chrome like glitters. I love to use this gloss on top of black or dark purple liquid lipstick to give it volume and dimension. The formula is long lasting, super comfortable and has a slight minty scent. This gloss is $22 which is not cheap but not expensive but absolutely worth it. Nothing shady here!
9. Kat Von D Studded Lipstick 'Cathedral'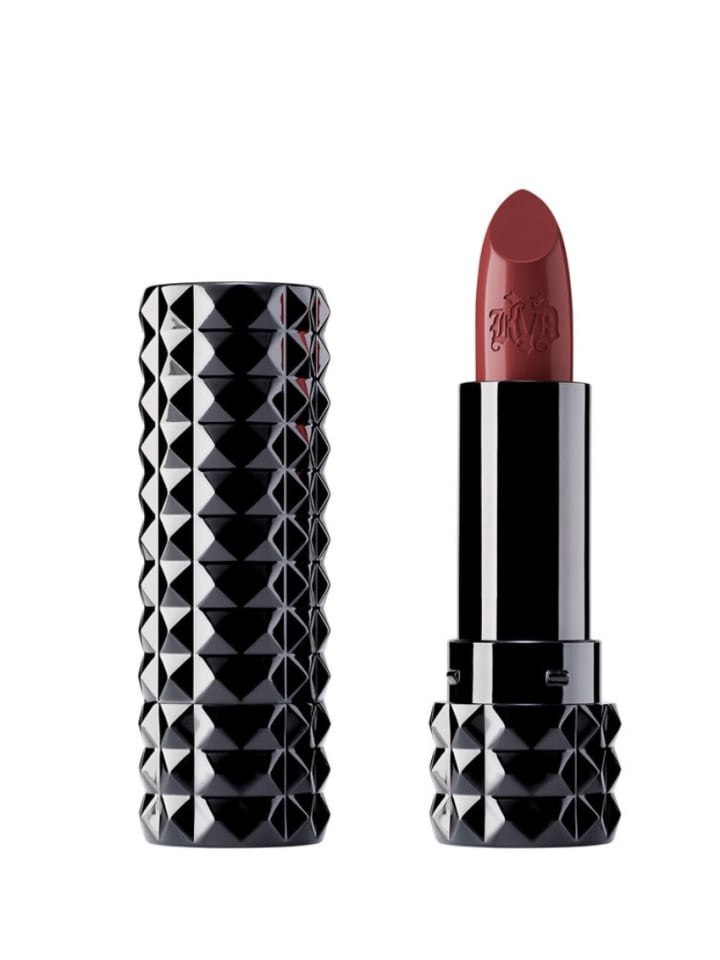 This lipstick... holy, is it fine! This lipstick is a beautiful red/brown color that is perfect for a special occasion or for autumn and winter! This lipstick is a creamy, opaque matte. You'll barely have to touch up because it's so long lasting and the formula is not drying so your lips are good to go! I wear this a lot in the fall and winter or when I'm heading out for a night on the town. One thing I'd say before using this lipstick is make sure your lips are hydrated because this lipstick will make the dry skin on your lips peel off and make the lipstick look extremely patchy. This lipstick sells for $19 which is a pretty reasonable price! Can I get an amen?
10. MAC Cosmetics Lip Pencil 'Stone'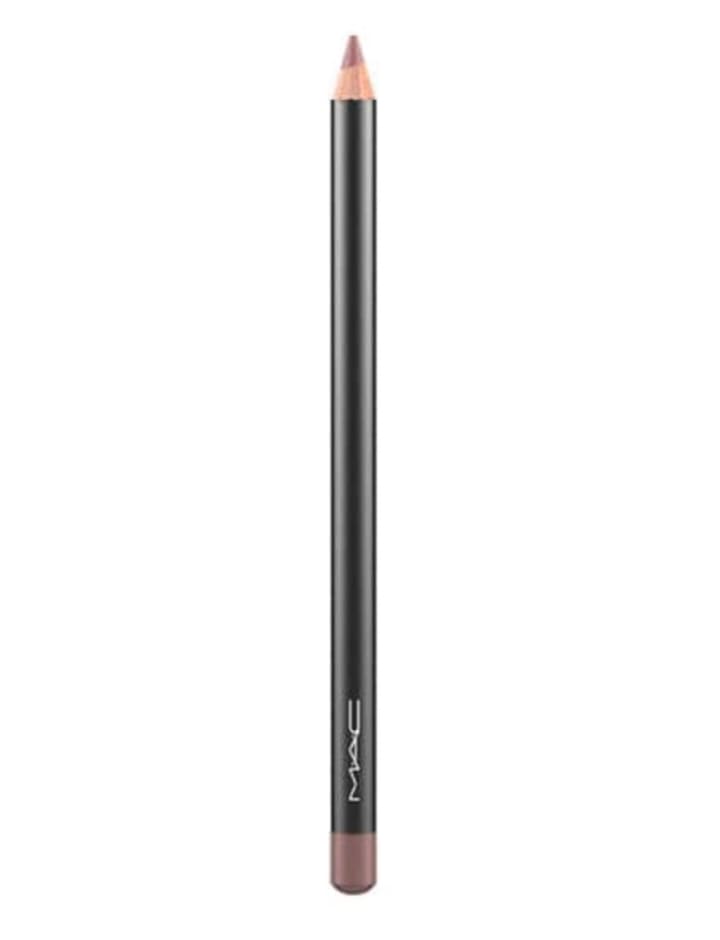 This is one of the few lip pencils I consider solid as a rock! Stone is a beautiful grey toned brown color that pairs with a lot of different looks: either warm or cool, on its own or paired with a different lippie, giving a grunge-ish look. I like to wear Stone on its own to give a retro vibe to my look or paired with MAC Cosmetics' "Whirl" Lipstick on top to add more depth and color. One con I'd say with this lip pencil is that it is a wooden pencil which means it has to get sharpened every now and then. I find at times when sharpening Stone, it doesn't sharpen evenly, making the application sometimes uneven. Stone sells for $22 which isn't so rocky, if ya know what I mean!