My Five Favorite Beauty YouTubers
Makeup, anyone?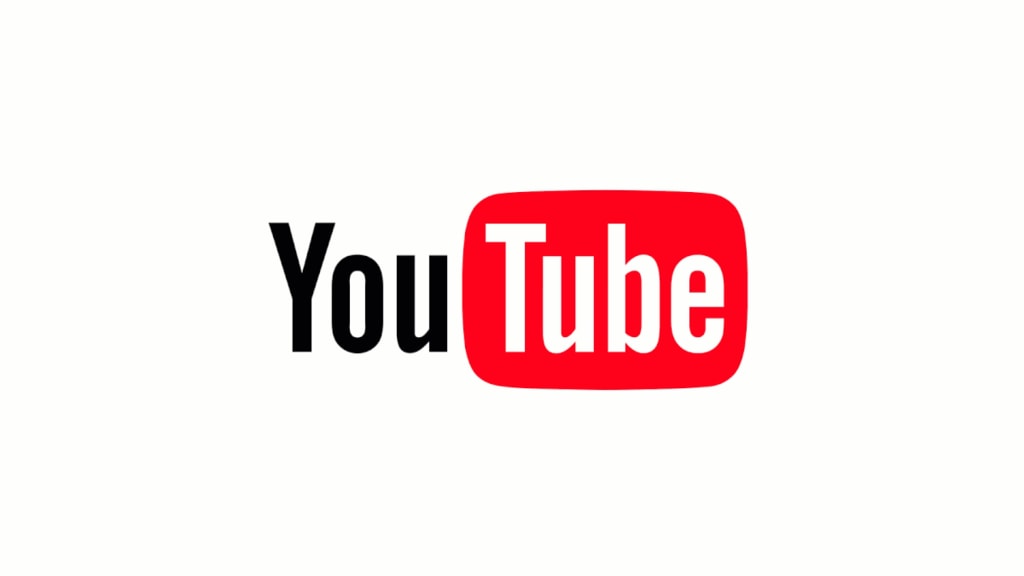 YouTube has been an important platform for many creators for years. From DIY projects to learning how to change the oil in your car, you can find nearly everything on YouTube today. Because it has gained so much popularity, it has become a hotspot for things like makeup tutorials and reviews. While there are a few famous makeup artists that have been in the spotlight thanks to YouTube, there are a plethora of self-taught artists that are still growing. I decided that I wanted to share my favorite beauty YouTubers that I subscribe to, that are still active on the platform.
1. RawBeautyKristi
Kristi is by far my favorite YouTuber. Not only is she a great makeup artist, but she is also extremely funny and inspirational. The looks that she creates always make me want to pick up my own palettes and being creating. She has a very big heart for both her rescue animals and her husband, who both sometimes make an appearance. You can tell that she truly loves what she does, and she doesn't try to be someone else while she's recording. Aside from her glam makeup looks, she also has a collection of Halloween special effects makeup that she adds to every year. As a fellow lover of lip gloss and nude lips with colorful eye looks, I look forward to Kristi's videos every Monday, Wednesday, and Friday (with the occasional extra upload). You can find Kristi on both YouTube and Instagram, under the same name.
2. MakeupByJaack (Jack Emory)
Jack is a male makeup artist who creates amazing eye looks, along with beautiful bold lips. He does tons of makeup challenges, all of which he is somehow able to pull off (how can one person create such an amazing look with a full face of lipstick?!). His personality and creative ideas always bring a smile to my face when I watch his videos. Watching him change his makeup looks and styles throughout the time he has had a channel is motivation for me to learn more styles. Although he is not as consistent with uploads as Kristi, he does try to upload at least once a week. He is also found on Instagram under makeupbyjaack.
3. Samantha Ravndahl
Sam is a Canadian makeup artist who is friends with Kristi (which is how I first learned of Sam). She is her authentic self while she sits in front of the camera, and it is so calming to listen to her talk about her favorite products or watch her create an eye look. Something that makes me feel more connected to Sam is the fact that she has struggled with acne like I have, and seeing her skin improve makes her feel very genuine, as well as being motivation for me. She used to do more vibrant and bold looks, but recently, she has begun to take more to natural and nude looks. Regardless of the looks she is creating, she is such a great person to watch. You can find her on both Instagram (ssssamanthaa) and YouTube.
4. Skelotim
Tim is another male makeup artist. He is funny and unconventional when it comes to the makeup world. Tim makes it a point to talk about drugstore makeup products, so that people can learn about accessible, affordable makeup. He became very popular on Instagram because of his makeup looks that were based on different foods, including things like Cheetos and candy bars. He does plenty of makeup reviews, focusing on drugstore makeup, as well as tutorials. He even does some fun challenges, like doing his friends' makeup drunk, among other things. Tim is a great personality to watch, and so are his friends that he often brings on camera with him. You can find him on Instagram and YouTube under Skelotim.
5. Emily Susanah
Emily is a makeup artist known for her long nails. She does a ton of videos based on nail products, both testing them out and showing you how she creates her masterpieces on her nails. She also does makeup videos or testing out other popular hair products. Aside from beauty, she also talks about her own personal life, as well as her dogs. She and her fiancé are very fun to watch, and they occasionally do challenges together, like doing each other's makeup. You can find her on both YouTube and Instagram under Emily Susanah.
There are plenty of faces to see on different social media platforms. These makeup artists are just among my favorite and most watched personalities! While they do not have huge followings, they should be more popular!