My 10 Favorite Beauty Products of 2019
I've got my beauty favorites for the year! Here we go!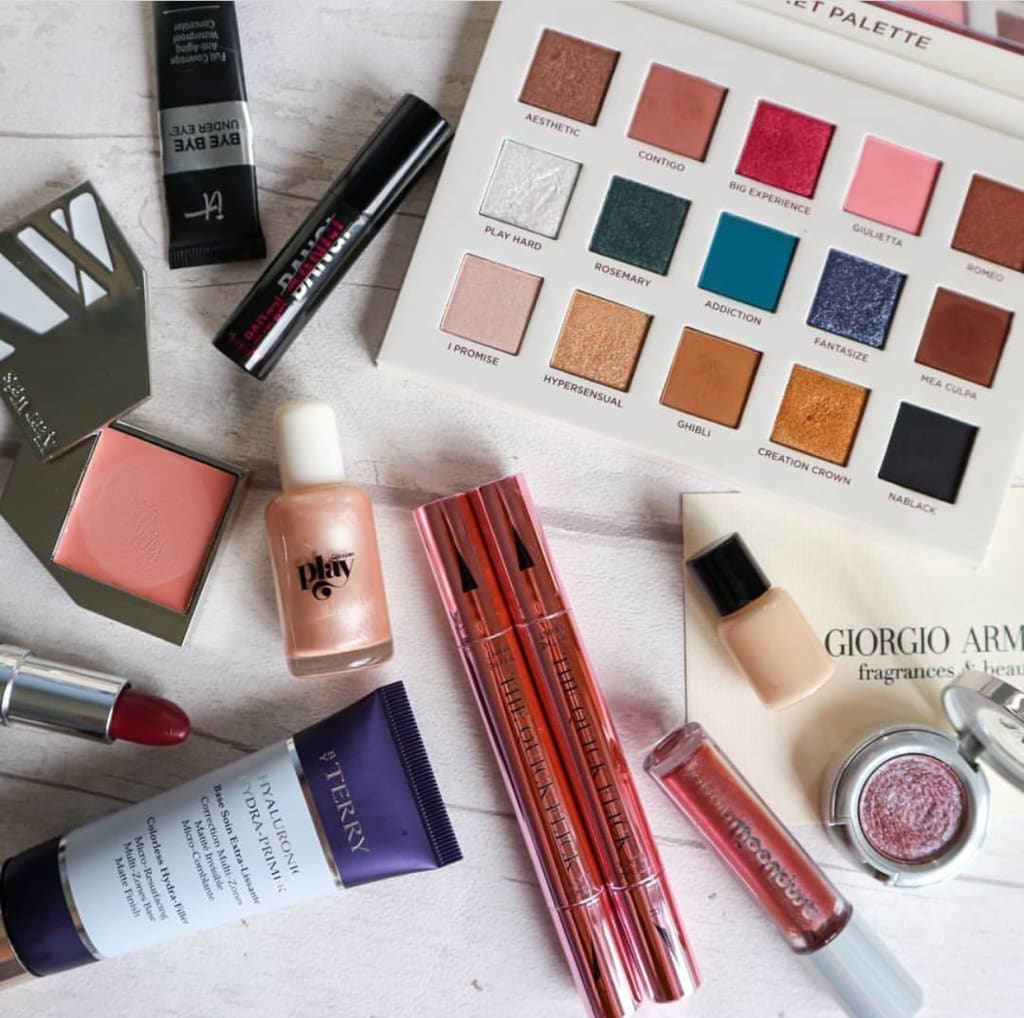 I'm someone who very rarely wears makeup (I wasn't always like that). Way back when when I would wear a full face of makeup every day, I would accumulate so much makeup that it was overwhelming.
When I decided to give up wearing makeup on a daily basis, I started making more smarter choices for my skin, my bank account and just for overall cleanliness and space in my home. I decided that I would invest in good quality makeup, haircare and skincare items that I know would last me a long time and items I'd get a lot of use out of.
Although the year isn't over yet, I've managed to find my top 10 favorite beauty products of the year to share with you (They are not in numerical order and not all new releases, just items I've been loving this year)! **I am not a beauty guru or makeup artist, just someone who enjoys makeup!**
1. Etude House "Happy With Piglet" Jelly Mousse Blusher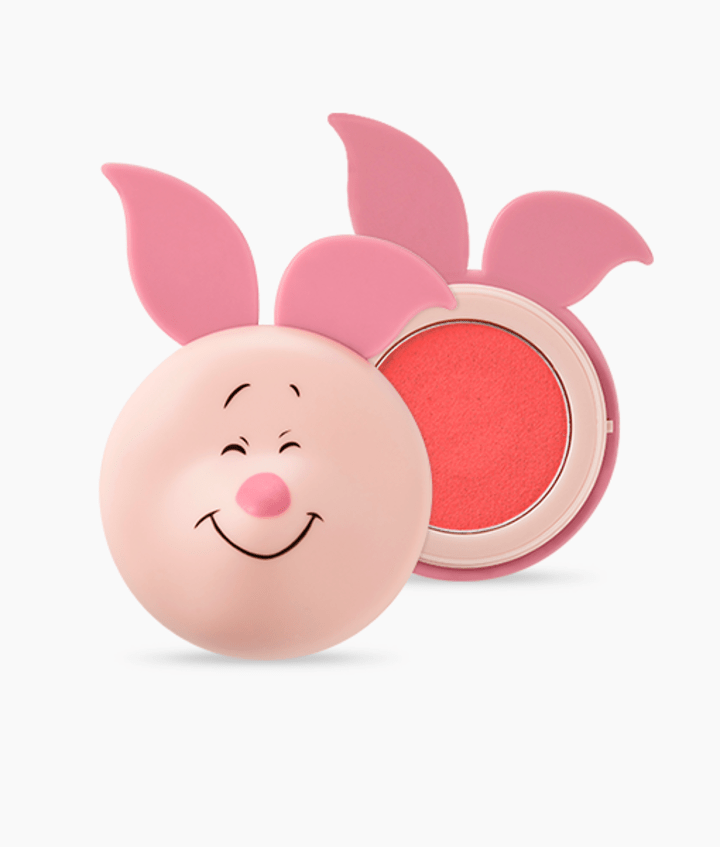 I mean first of all...how cute is this packaging?! It is adorable! I was immediately drawn to this because of my love for all things colorful and cute! I stumbled onto this product by accident. I was on the hunt for a new blush when this product caught my eye. This product has a jelly consistency, is extremely opaque and comes in 3 shades (the shades differ based on Piglet's different facial expressions). With this blush, a little goes a very long way. It can blend quite easily but if too much is applied, it can end up looking chunky and blotchy. This product sells for $12 (price may vary based on seller) and if you're a fan of jelly products and super cute packaging, I highly recommend this lil blusher!
2. Sephora Collection Banana Lip Balm and Scrub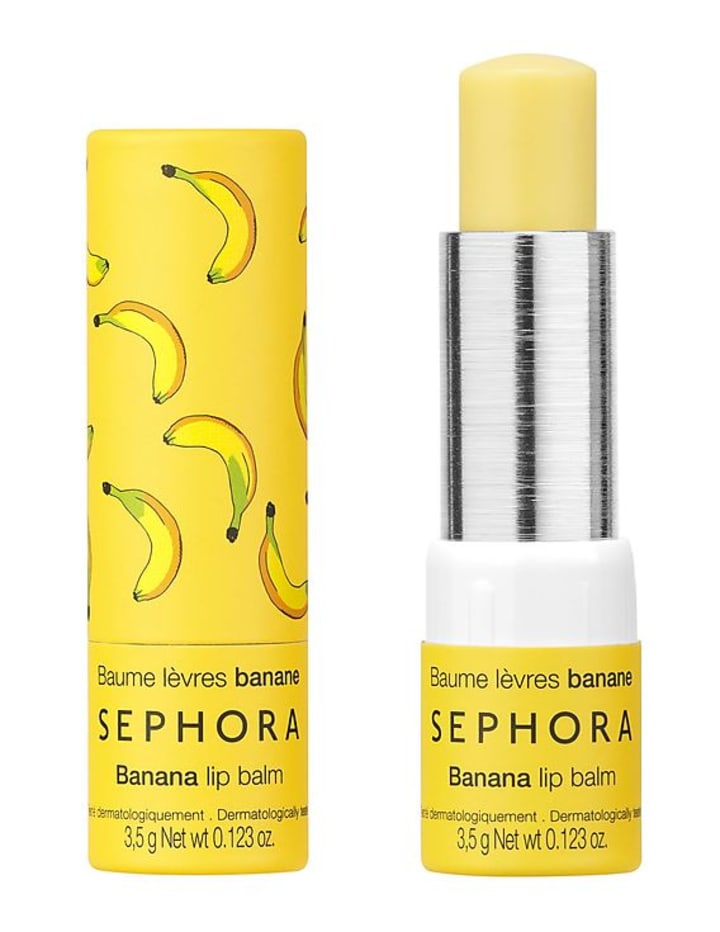 I didn't think I'd like this product as much as I did! This was another one of those products I've stumbled on by accident. I'm a sucker for packaging and bright colors so this easily caught my eye! In the summertime, I was looking for a lip balm with a summery kind of scent and then I found this at Sephora! This balm has one of the nicest applications I've ever experienced with a lip balm. The balm itself is quite stiff but applies smooth to the lips! I always like to use this product on its own or under a lipstick. It keeps my lips moisturized for hours without barely touching up. If you don't like bananas, this lip balm comes in different scents (the different scents do different things). This balm is also $8.00 which is a great price for a Sephora product! This is a product I recommend for any season!
3. Anastasia Beverly Hills & Alyssa Edwards Eyeshadow Palette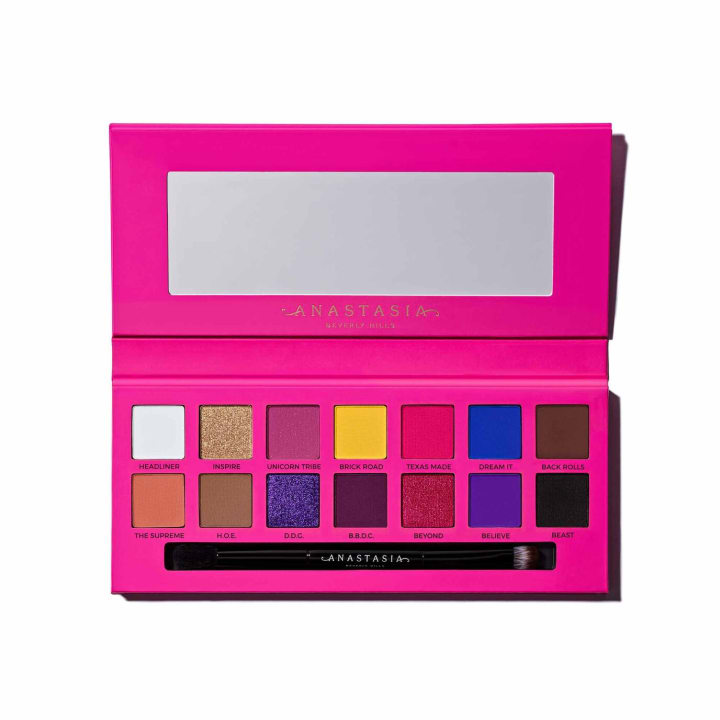 Holy. Dang. Cow. This palette is *Tongue Pop* AMAZING. I am a huge Alyssa Edwards fan and when I heard about this collaboration, I just had to buy it! This palette may look loud, bright and not very wearable, but it is! This palette has 14 shades: 3 shimmers and 11 mattes, which gives you a decent range of finishes. The color selection is incredible! There are so many looks you can create with this palette. While doing my eye shadow, I noticed a small bit of fallout coming from the shadows, especially the shimmers so I recommend doing your eyes first in your makeup routine and using a light hand because the shadows are so opaque. A little goes a very long way! What I also enjoy about this palette is that it comes with a double sided brush. It comes with a blending side and a standard eye shadow application side which I really appreciate!! This palette costs $60, which seems like quite a steep amount, but considering the fact that you get a very versatile and opaque palette, a mirror and a double sided brush, I'd HIGHLY recommend buying this because this is worth every dollar!
4. Fenty Beauty Gloss Bomb in "Fenty Glow"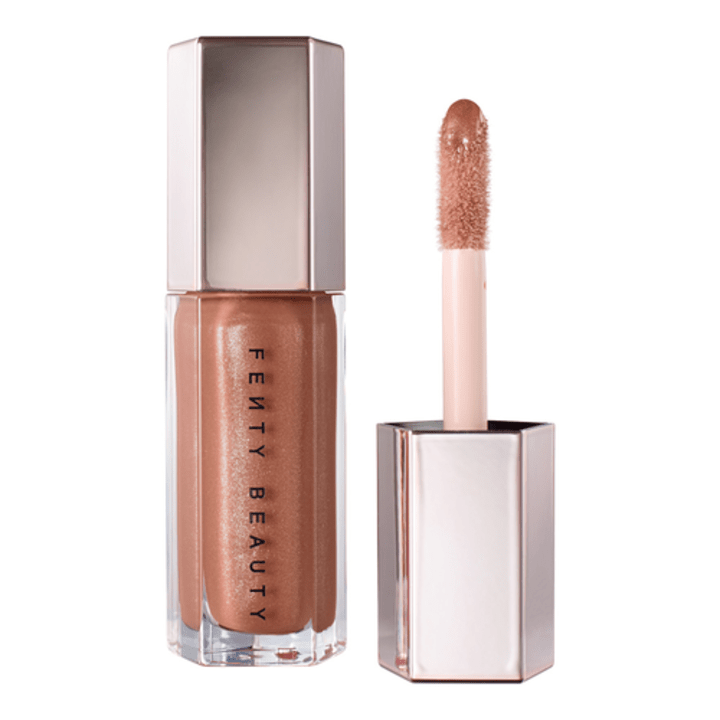 Fenty Glow makes you GLOW, honey! When I purchased this, it was purely based on the hype but man, it really does live up to it! I was already on the hunt for a new brown gloss so I thought this was the perfect opportunity to try it out. This gloss is a beautiful light brown colour with glitter, rich in texture and has a lovely vanilla scent! It applies like a dream and lasts a real long time! I like to wear this gloss on its own or on top of a matte brown lipstick. This lipgloss claims to be universal for all skin tones and I truly believe it is! This gloss is $24, which is not the cheapest for a lip gloss (you're paying for the Rihanna name) but it is absolutely worth it!
5. Colourpop & KathleenLights "So Jaded" Eyeshadow Palette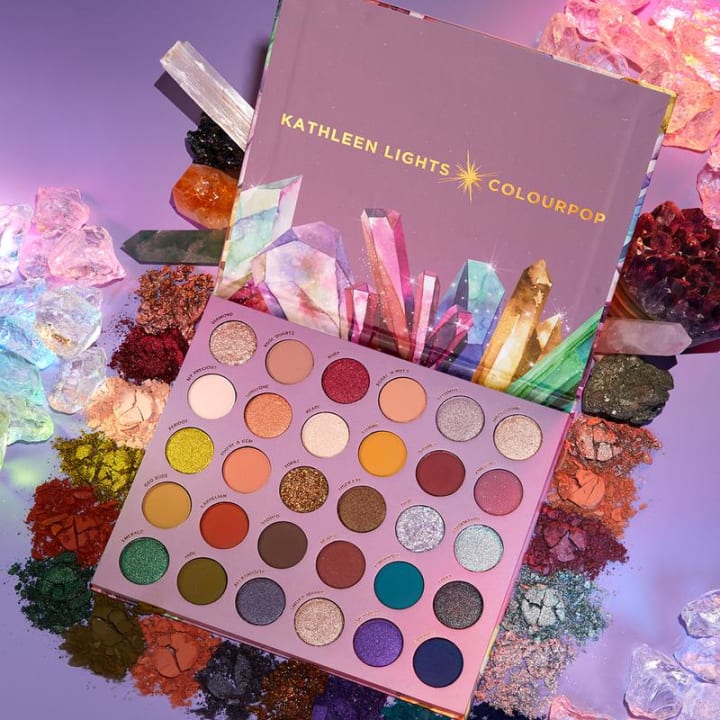 All I've got to say is WOW. This palette is one of my absolute favorites in my collection! I'm a huge KathleenLights and Colourpop fan so when I saw they collaborated and created a huge palette, I couldn't not pick it up! What I really love about this palette is it's versatility. You can create really bold and dramatic looks as well as wearable, every day looks. There is also a wide range of finishes: pressed glitters, mattes, shimmers and their classic super shock shadow formula so you can really get a lot of different types of looks in with this palette. Although it is not a very travel size friendly palette, this is one of my most used palettes to date and I bring it everywhere I go! Another great pro about this palette is that there is little to no fall out so you don't really have to touch up throughout the day. This palette sells for $39 and is limited edition (I think) so get it while you can!!!
6. Milk Makeup KUSH High Volume Mascara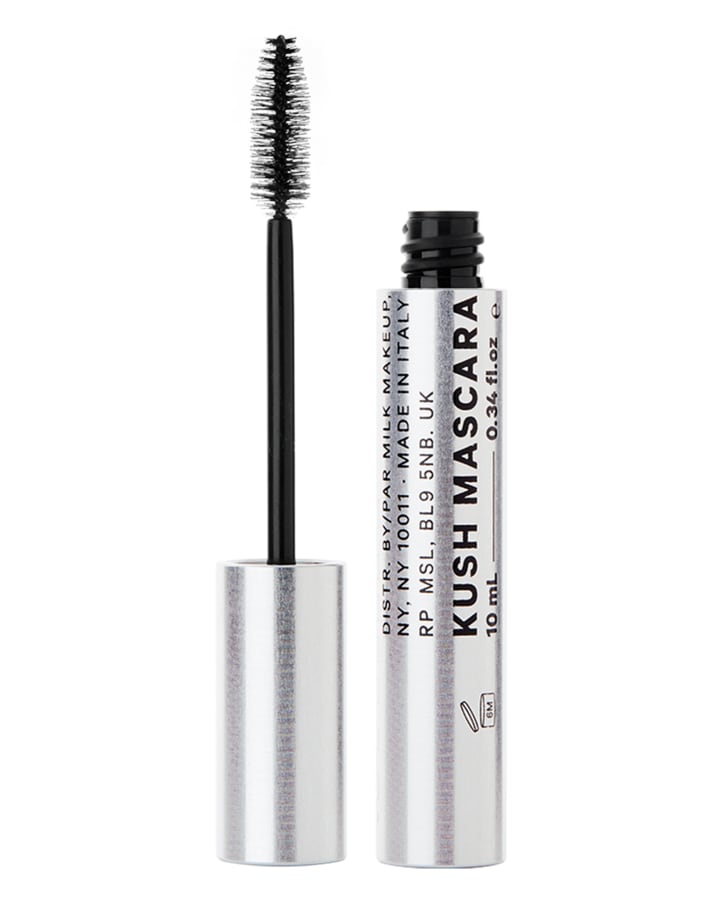 This mascara kicks some serious butt. I have a hard time finding a mascara that doesn't transfer onto under my bottom lash line and that doesn't have flakes falling on my face throughout the day. This mascara does just that! It really is as it says: high volume! This mascara has cannabis seed oil in it which claims to help the de-clumping and prevents fall out as well as fills in the hollow gaps to accentuate the volume of the lashes. Personally, I think it really does do what it claims! This mascara is $32 which is pretty pricey but if you're looking to try it out, they have a sample size that is $16 so you don't have to commit to the full size. I know some people may have reserves about cannabis in products but if that is not an issue for you, I highly recommend you give this a try!
7. MAC Cosmetics Dazzleshadow in "Slow Fast Slow"
This shadow is absolutely stunning! Although I stumbled upon this eyeshadow by accident, this Dazzleshadow formula is one of the best eyeshadow formulas I've come across. This shadow looks to be white in the pan but once the light hits it, it comes off as pink. What I really like about this eyeshadow is that it is versatile and great to wear over top of another eyeshadow or by itself. It's a very opaque shadow so you don't need a heavy hand and this shadow has very minimal fall out. I like to pair this shadow with a pink or a brown eyeshadow to give it dimension or on its own. This eyeshadow sells for $24 but because it is so versatile, I highly recommend it!
8. The Ordinary Ascorbic Acid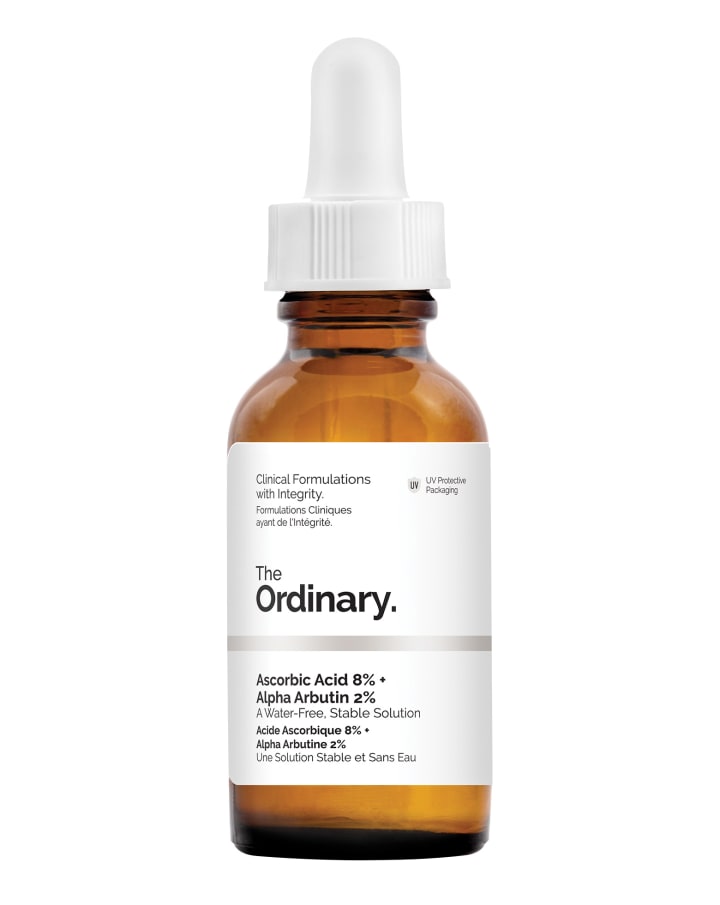 I mean, this doesn't really count as a beauty product but....it works wonders! I discovered this product in the summertime and haven't put it down since then! This acid is super light but somehow sticks to the skin very well and is great for oily, dry and combination skin. It claims to help skin with acne, blemishes, brightening and dark spots and I absolutely, 100% agree with the claims! I have combination, textured, acne prone skin with acne scars and after just using it one time, I saw a huge difference. I like to apply this acid before I go to bed and because it's light and sticks to the skin, it doesn't stain your pillowcase and sheets. One major pro about this product is that it comes in a small bottle so it is travel friendly. You'd think this small bottle will not last you very long but a little goes a very long way. This acid is $10 which is an AMAZING price for how much this product does!
9. Milani Cosmetics Amore Matte Lip Crème in "Covet"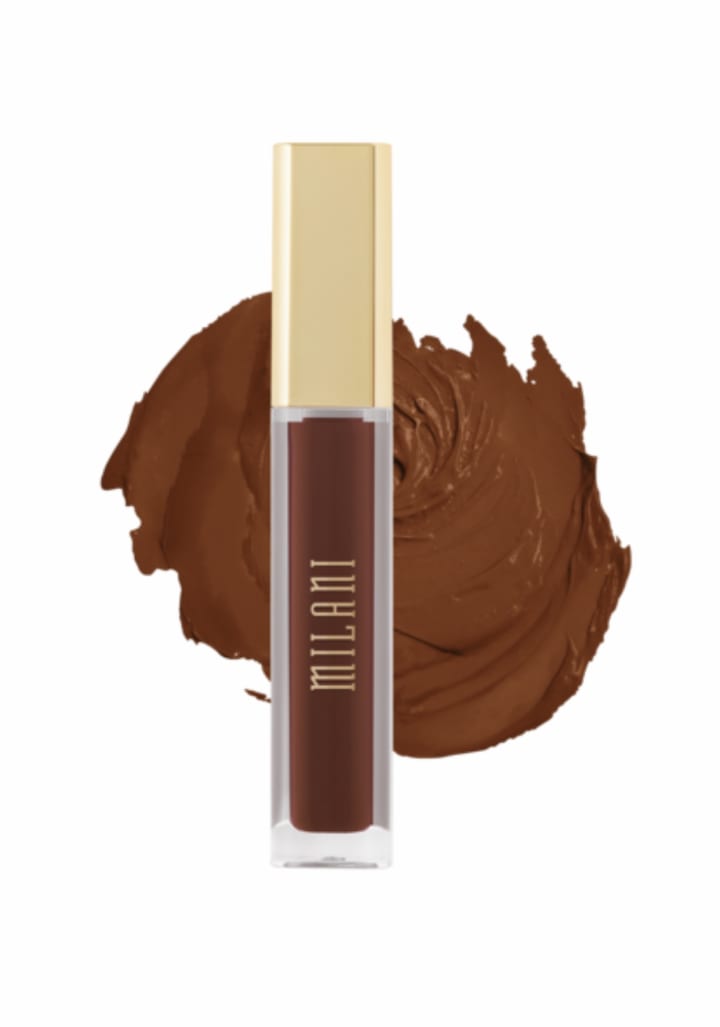 This lipstick is fire! I've been on the hunt for an affordable, matte, deep brown liquid lipstick for a long time. I went to my local drugstore and spotted this one. I had low expectations, not because I don't like Milani liquid lipsticks but because the other deep brown liquid lipsticks I've tried from the drugstore have been patchy, don't last very long, accentuate my creases or don't actually turn out to be the color in the tube. There are so many things I like about this lippie. First, its versatility! This color looks good during any season and for any occasion! I like to wear this color on a night out or to give a retro, hip look to my every day outfit. This lipstick lasts a long time with very minimal creases and has a lovely vanilla scent! Covet and the other Amore Matte Lip Cremes cost $12 which is a great price for such a great product! Get it, get it, get it!!
10. MAC Prep and Prime Fix+ Makeup Spray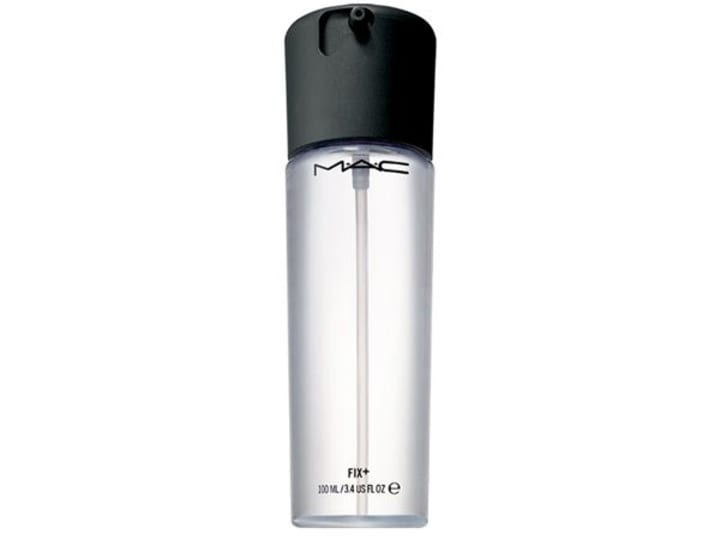 If you know, you know! This makeup spray is a classic beauty staple that has been around for a long time! I've struggled to find a great setting spray that makes my makeup last a long time while keeping my skin hydrated throughout the day. I've used Fix+ in the past but wanted to experiment using other setting sprays but nothing comes close to this spray! This spray comes in 4 different scents: the Original, Vanilla, Rose and Lavender but I prefer the original one the best. Fix+ claims to be lightweight, hydrate the skin and finish makeup and I agree! What I enjoy about this product is that a little goes a very long way so this size of a bottle will last you a while! Another way to use this product that I like is that you can use it as a face mist if you don't feel like wearing makeup as it'll keep your skin looking super refreshed! The full size Fix+ goes for $33, which I think is worth is because of how long this'll last you!