Most Iconic 1960s Makeup Trends
The ultimate guide to all things 60s makeup, these ten 1960s makeup trends will have you reminiscing big eyes, pale lips, and a ton of powder.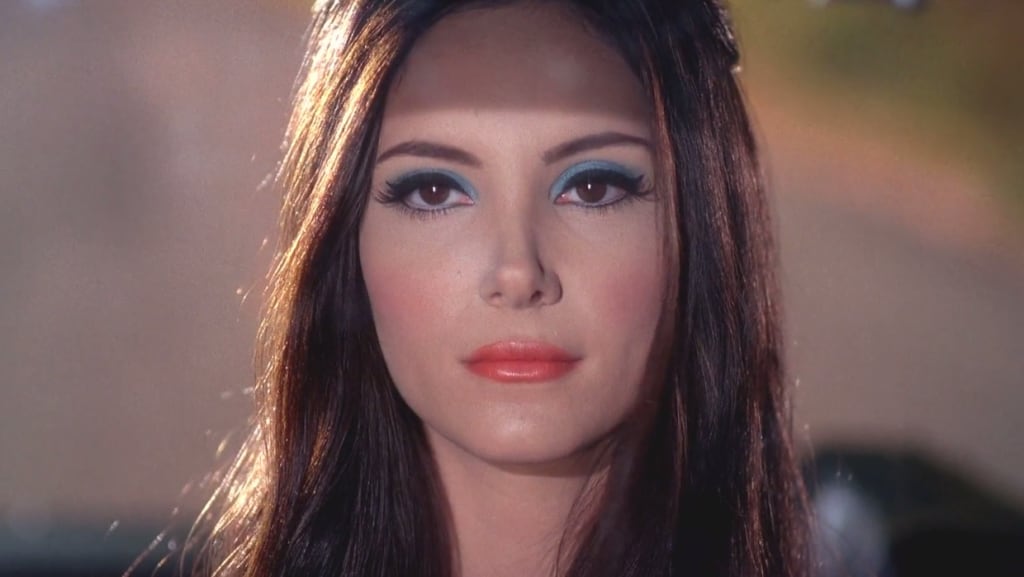 From eyebrows and eyeliner all the way to lips and foundation, these are the 1960s makeup trends that left their mark on the beauty industry. When it comes to 60s makeup, the first thing that comes to mind is always Twiggy and her iconic photoshoot.
Most known for her beautiful eyes, makeup trends mimicked her look for the entire decade. As a perfect example of classic 60s makeup, big eyes, matte skin, and subtle lips were the common features of every look at the time.
From each feature's trends to a complete look from the decade, how to recreate, and what's making a comeback in today's makeup world, we've got you covered on it all.
Eyeliner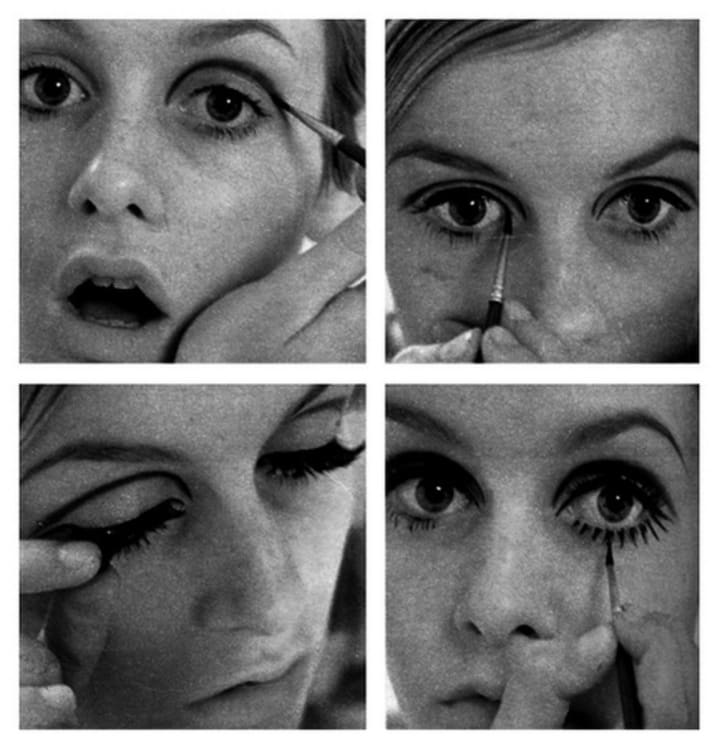 The most prominent among the iconic 1960s makeup trends is a thick winged liner. Most commonly seen in the famous photograph of model Twiggy, winged eyeliner became one of the most popular crazes in the world of makeup for ages.
To create, women would draw a thick line across the lid, following the natural shape of the eye, keeping close to the lash line. This created a cat-eye appearance, as well as a larger, most open looking eye.
They would complete the look by flicking the line out, aiming toward the tale of the eyebrow and created a wing. This was done so with a black eyeliner pencil, like this one from NYX for only $4. The end of the liner was not as thin as today's eyeliner trend is.
Eye Shadow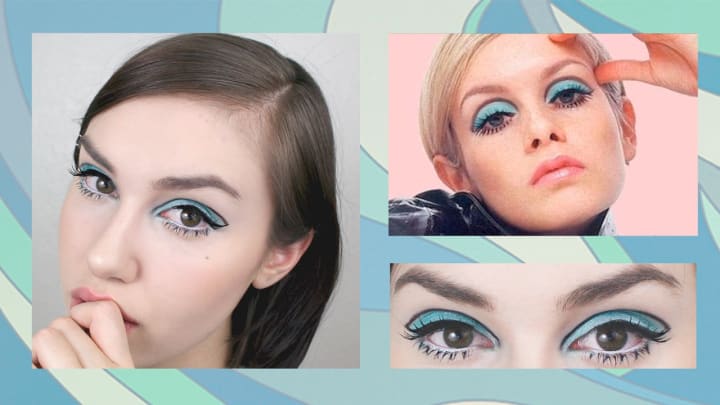 Next on our list of the most iconic 1960s makeup trends is eyeshadow. The 60s eyeshadows were most commonly cool tones. This included gray, blue, and white. This is because the makeup on the eyes was typically focused on eyeliner and lashes.
This is very opposite to today's trends of warm-toned eyeshadows like browns and reds. However, there are still cool toned eyeshadow palettes available. For example, BareMinerals has a great everyday palette with plenty of blues, grays, and cool tones.
But what isn't so different to today's most recent trends is cut crease eyeshadow. Believe it or not, the cut crease is not a new trend, and was seen a lot in the 1960s.
A famous actress, singer, and model of the time that rocked this look was Diahann Carroll. The cut crease is where the lid of the eye is carved out precisely with an eyeshadow color, covering the entirety of the space, while the crease is blended with an alternative color.
Eyelashes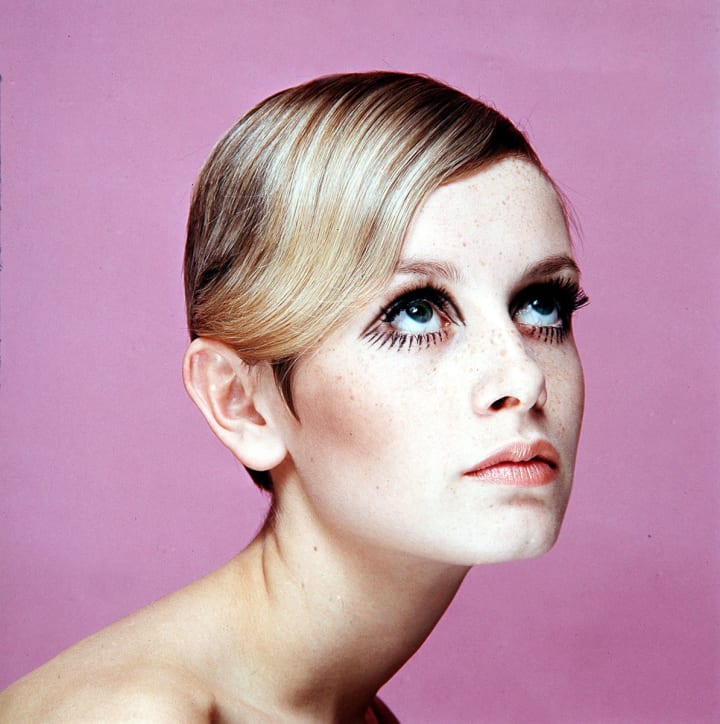 First created in 1916, false eyelashes have been a common beauty tool for many women through history, and the 60s was no exception. However, in the famous photograph of Twiggy, featuring her beautiful eyes, she was seen wearing lashes on both her upper and lower lids, a huge seller for lashes all over the world.
The longer and spidery the better, and this included layers of tons of mascara when falsies weren't available. Though not much different to today, the lashes were more focused on being long than thick, and today our trends include the best of both worlds when it comes to luscious lashes. If you were looking to recreate a Twiggy inspired look, however, Kiss has a great pair of long and spidery falsies that would complete your look.
Foundation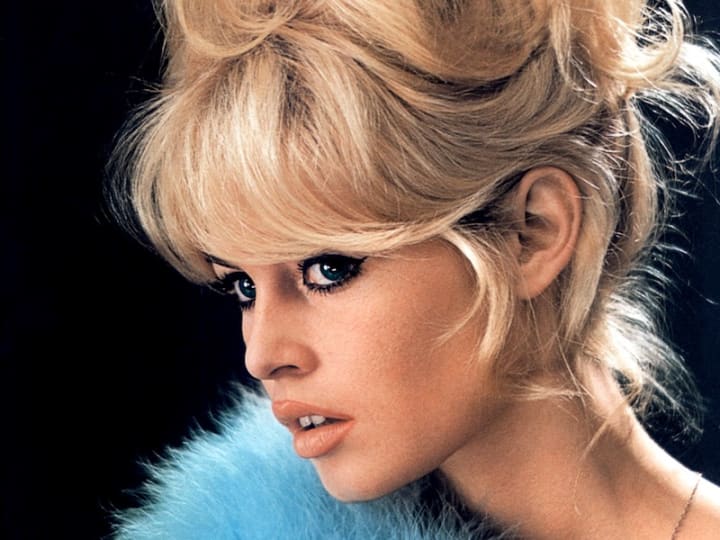 Face makeup was typically seen to be pale with a matte finish. Next on our list of the most iconic 1960s makeup trends, this cannot be further from our current obsessions in the beauty community. No highlighter, little to no bronzer, and forget contouring.
1960s women would typically apply pale cream foundations to cover the entirety of their face with a matte finish, set with a bit of translucent powder. However, the foundation and powder combination formula was also created in the 60s, and became a breakthrough product for women everywhere. A product that is not used as often today, women loved their foundation powder. However, the product is still on the market, and Becca happens to have a great two in one foundation and powder.
Plus, women used concealer to correct blemishes and undereye bags and redness, much like today.
Blush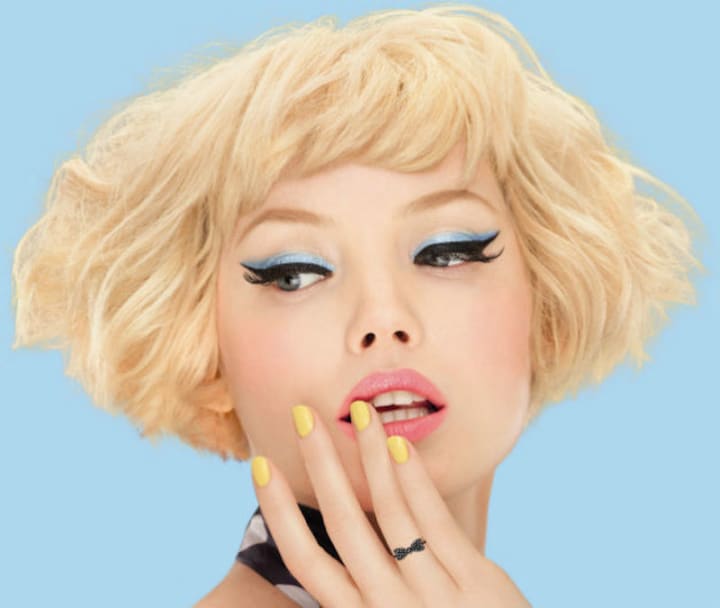 Blush was not a very popular beauty product in the 60s, believe it or not. And when they were used, they were typically seen in soft and peachy tones. Blushes were almost always seen in the form of powder, as cream and liquid blushes were not available yet.
Though the 60s were known as a time that was all about the explosion of color, this was mostly seen in fashion with a more subtle makeup look, at least for the base application. To apply, the blush was added to the hollows of the cheeks in a narrow triangle shape, beneath the cheekbones. An example of a blush like this would be Elf's blush in Candid Coral.
Eyebrows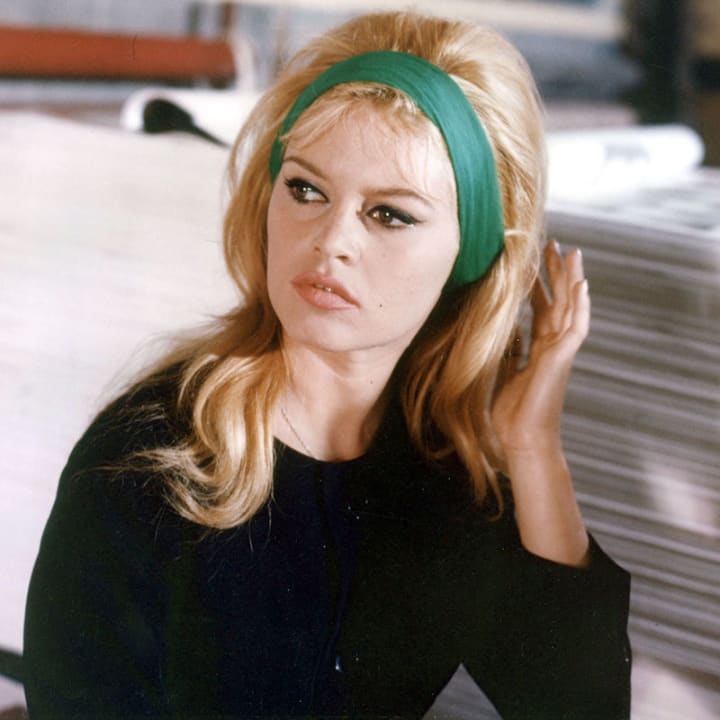 A combination of both the 1920s and 1940s eyebrow trends, one of the most iconic 1960s makeup trends was the perfectly sculpted eyebrows, full of body, but well-groomed. This was achieved with a brow pencil, and is miles better than the painful to look at 1920s thin and high arched brows.
The 60s brow was mostly defined by neatness and didn't have much of a shape preference. Again, to reference Twiggy's photograph, her brows are very neatly groomed with high arches, but weren't drastically thin or drastically bushy.
Some women even took their eyebrow game to the next level and chose to shave the entirety of their inner brow off, just to be able to fill them in for their desired shape and density with short strokes of a brow definer pencil. Still to this day we're all about the brow definer, and the popularity of Benefit's Precicesely, My Brow Pencil is proof thereof.
Lips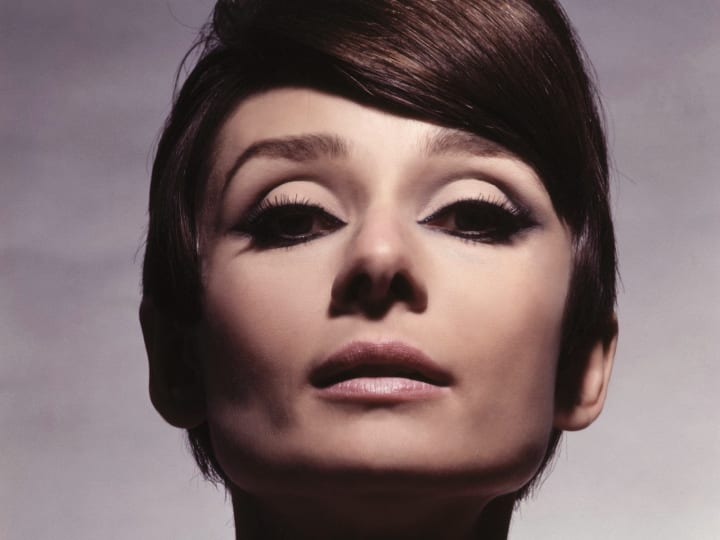 Because we spent so much time talking about the eyes, it is obvious that they were the focal point of all makeup looks in the 60s. So when it came to lips, they often took the backseat. To make sure they weren't the focus of the look, women would use colors that were very light or similar to their skin tone.
This includes pale pinks, nudes, and subtle reds and coral tones. Some women would even take it one step further and just complete their foundation by also powdering their lips with the same shade. And some women who thought outside of the box even wore a white lipstick occasionally. This was often seen in the modeling or fashion world.
An example of a popular nude lipstick that is surprisingly pale is Anastasia Beverly Hill's Naked.
The Everyday Look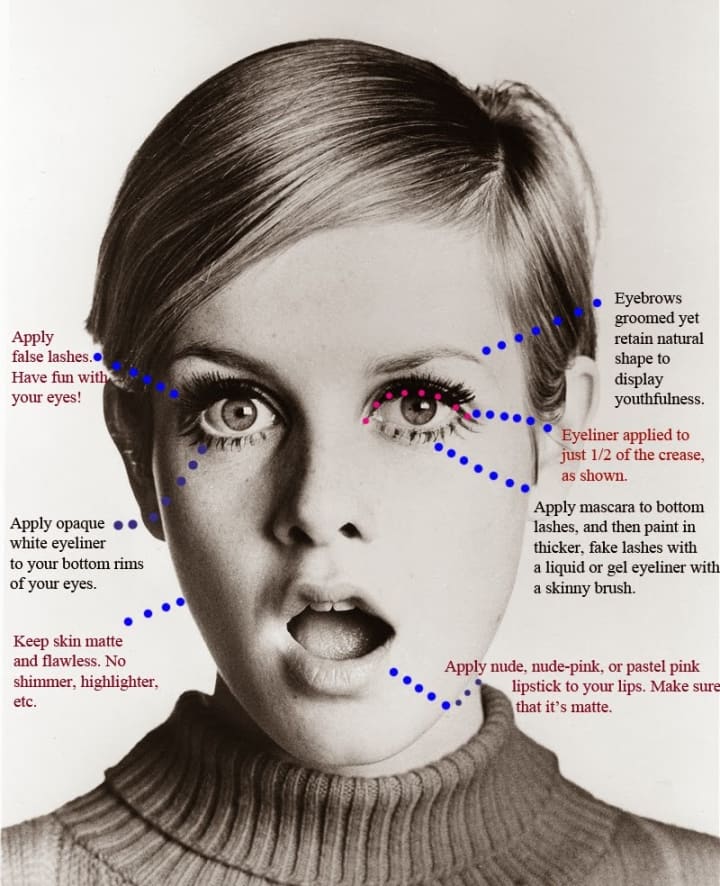 So now that we've covered each aspect to the look, let's get an overview of all the 1960s makeup trends on one face. To start, what's our focal point? The eyes are some of the most prominent features in every photographed picture of women in makeup throughout the 60s. As one of the most loved features by the beauty community at the time, the eyes are our main focus.
Next would be the skin and keeping it as matte and as flawless as possible, with little to no color. Then, the next ranking responsibility are the brows. And to complete the look, a pale and understated color on the lips.
The famous Italian film actress and singer of the 60s, Sophia Loren, was a beauty of the decade, and one that will forever be the face of classic 60s makeup. YouTuber Desi Perkins created an inspired look by her on her channel a few years back, and its the perfect understated makeup tutorial for a 60s inspired look.
She takes her look step by step, from brows to shadow, eyeliner to lashes and foundation. With her own modern twist, the beauty guru recreates the beautiful look effortless, and makes it easy for you to follow along at home if you're feeling some inspiration for the decade.
What's Coming Back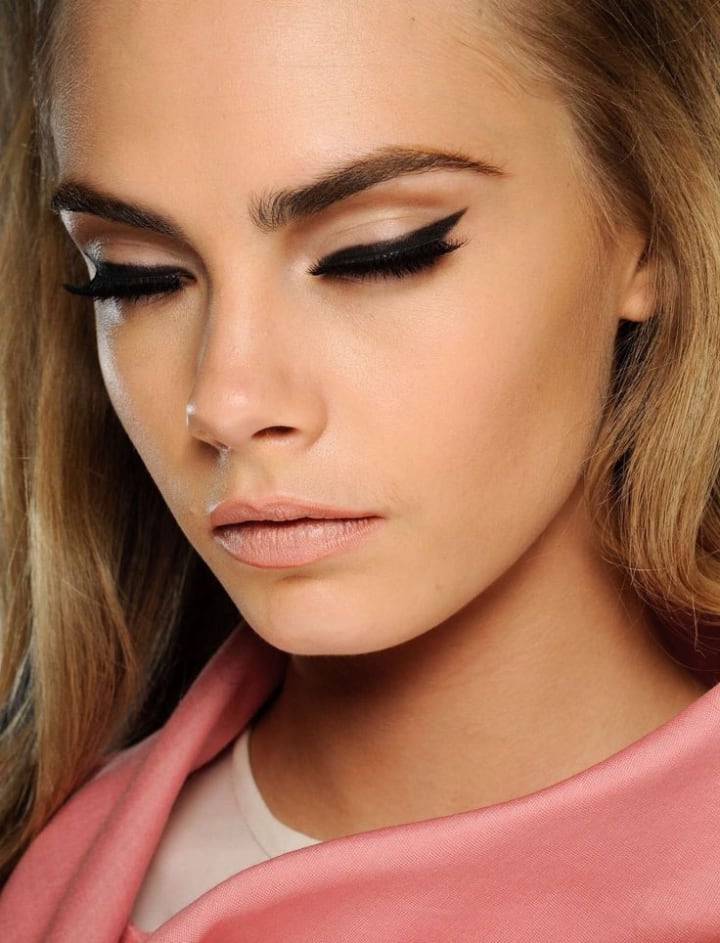 So among these 1960s makeup trends, which are the first to make a comeback in today's beauty community? Well, the answer is that a ton of them already have. From a cut crease to winged eyeliner and false eyelashes, these are products that will likely never lose their popularity.
However, with trends like eyelash extension and microblading, you never know if the act of filling in your eyebrows and coating eyelashes with mascara might just stop being a necessity. However, I think it might take a while for completely flat, matte skin to make a comeback, if ever.
Today, we are definitely more focused on glowy, flushed, and bronzed skin, intricate eyeshadow, sharp liner, huge lashes, and full lips.