Marc Jacobs Velvet Primer & Velvet Noir Mascara Review
My First Time Ever Trying a Lash Primer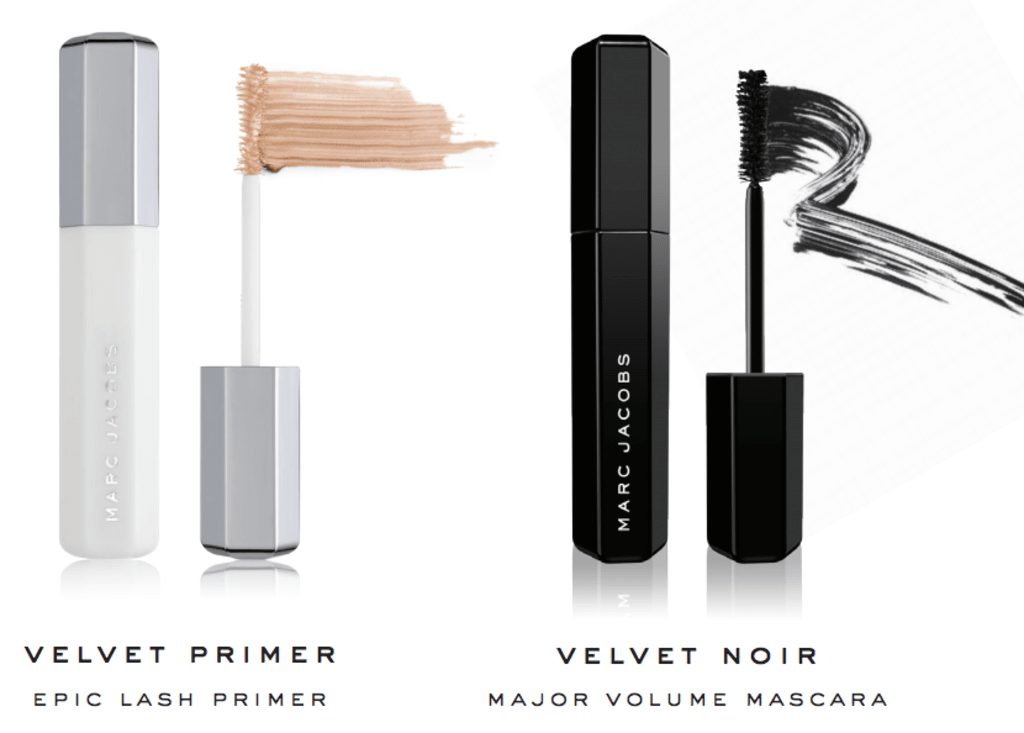 Photo via Influenster
I was recently lucky enough to receive these two products from Influenster to review. I've never tried either of these products before, and I have never tried any sort of lash primer before.
Initial Thoughts
Packaging
Both components are the same except for the colour I love them so much, they have some weight to them and really feel like luxury beauty items.
Price
Each product is priced at $33CAD, respectively, which I find is a little higher than the average price of mascara. Seeing as though I've never tried a lash primer before, I don't know what the average cost of those are for comparison.
Applicators/Wands
Both products have the same wand, that gets skinnier in the middle and then gets larger at the ends. Unlike common hourglass-shaped wands, the tips of these wands are actually bigger than the beginning of the wand. This doesn't make for the easiest application, but I've used worse. The colour of the primer was kind of intimidating at first as it looks like a peachy/fleshy colour.
Application
Primer
Went on very easily, I felt as though I couldn't really build it up at all though without it looking clumpy.
Mascara (alone)
Same brush made for the same tricky application, but I was happy with it in the end.
Mascara (with primer)
Here is where things got messy. I found that I needed a lot of coats of mascara to cover the colour of the primer. Even after I was done applying, I noticed that you could still see the primer on the tops of my lashes when I would look down. I didn't try on lashes with these so I don't know if that's a way of covering it up or not. I felt like I couldn't cover the primer without applying way too many coats of mascara on top. My lashes looked really chunky and spidery really quickly and even then I could still see the primer poking through.
Final Thoughts
Primer
Again, I've never used a primer before but after this experience I can't find myself using any anytime soon. I'm not sure if all lash primers act this way, but if they're usually the same price as a tube of mascara then I won't be purchasing another one to find out. It did make my lashes look longer and thicker as promised, but not in a way that I liked. I don't think I would repurchase this myself.
Mascara
I actually really liked this mascara, especially for softer makeup days when I'm just going to work. It makes my lashes look great, but naturally great, almost like they just look like that when I wake up in the morning. I would definitely repurchase this again myself when I run out. I've tried this since with lashes on and it looks great under lashes as well.
Comparison

The wands made for some messy application, but this is the best I could do.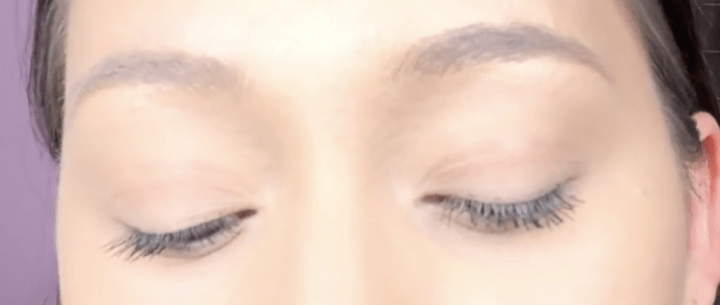 As I mentioned before, when I looked down you could really see all of that primer underneath and I don't think I could've gone in with anymore coats of mascara than I already did.