How I Got Over $290 Worth of Products for $49.99
Why the Spring 2019 FabFitFun Box Is My Absolute Favourite So Far!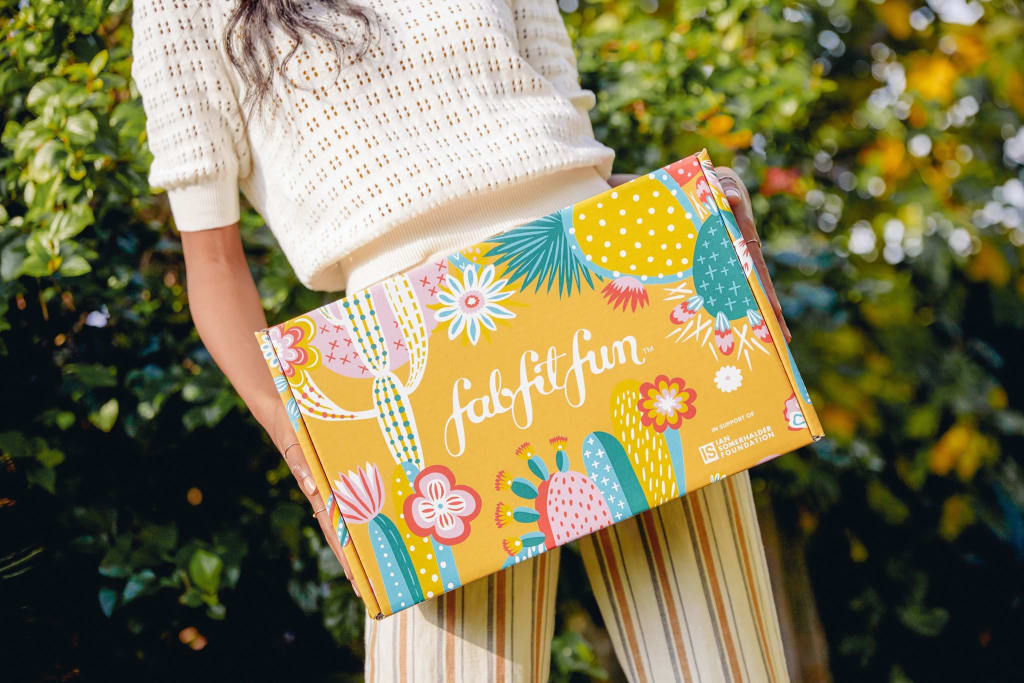 I've received three FabFitFun boxes so far and the most recent 2019 Spring Box has been my favourite so far by a landslide. With past boxes, I've received some things that I wouldn't necessarily get any use out of, so I would end up putting those items into a giveaway. I can honestly say that, with this box, I loved absolutely everything.
Each item I received was either something that I've tried before and have loved, came from a brand that I loved, or something that I've never used before that I've been excited to try out. This is great news for me of course, but not so much for my followers as no new giveaway items came out of it. I was keeping everything for myself this time around.
If you're not familiar with how FabFitFun works, it's a season subscription box that contains a wide range of full-sized products (fab, fit, fun, etc. Duh.) I love that I get more products than just makeup; although I love makeup with every inch of my being, it is nice to receive home decor items, fitness items, accessories, etc.
Not to mention, you can't go wrong with full-sized products, I hated getting tiny samples every month. I get the idea, try it out if you like it, but the full-size. Seems like common sense, but I feel like I could get those same sample sizes for free at any store and I would be able to actually choose what I wanted.
Another great part about FFF is that customization which, unless you're a Select Member, means that you get to actually pick some of your items out ahead of time. I mention Select Members because those are members who pay annuals instead of seasonally, and are able to customize their entire box while Seasonal Members only get to customize a few items.
I, myself, am a Seasonal Member and I like getting to pick the big things while also being surprised with other items. Granted, the surprise items aren't always something I would've chosen for myself, but the big items I did get to choose usually make up for them and I just throw them into a giveaway.
I did do an unboxing video that I will link down at the bottom of this blog if readin' just ain't yo thang, or if you want to just experience my "glowing" personality first-hand. If you'd like to see all of the customization options rather than just what I received, I also cover all of that in my unboxing video. Affiliate link + $10 off code will be at the end as well.
1. Show Me Your Mumu Brie Robe—$84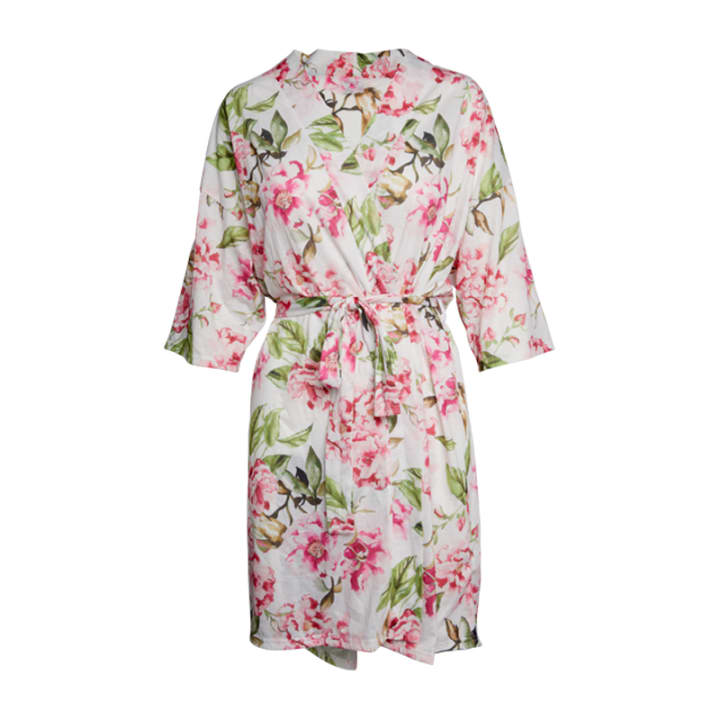 The pattern on this robe is super cute and it's very soft. Now with that being said, there are some things I didn't like about it. The material is very thin, which is fine if you like that, but I personally like warmer robes because I'm freezing every second of every day.
The thin material also makes it very hard to keep it closed. It moves around a lot and opens a lot. Most robes have strings inside that allow you to tie it shut before tying the main outer belt so that it doesn't open all the way. This does not have that.
Also, and I cannot stress this enough... no pockets. I didn't realize how spoiled I was owning a robe with pockets, until I tried wearing a robe without pockets. I swear that when something is labelled as "Women's Apparel" the pockets just instantly disappear. It's against the rules, women can't have pockets. In anything. Ever. It's 2019 we just want some god damn pockets.
2. Quay Australia "My Girl" Sunnies—$55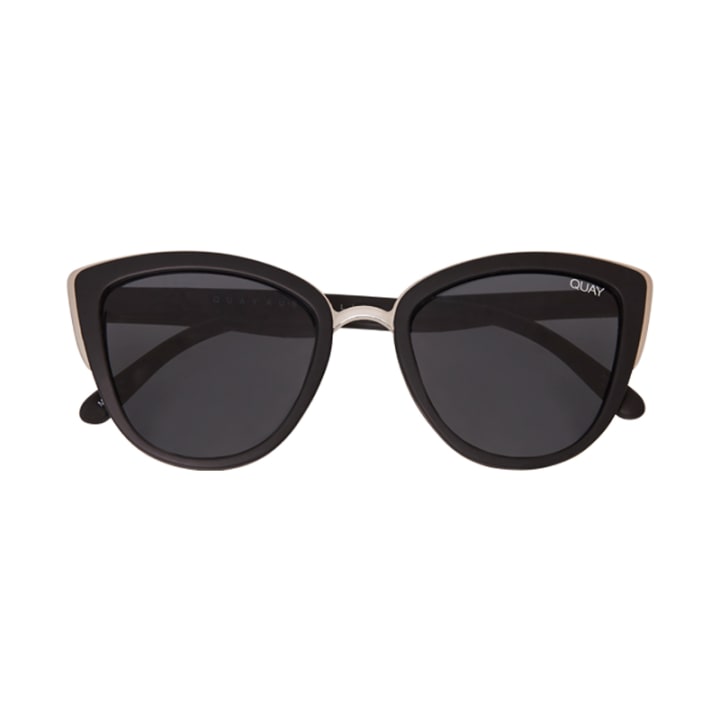 I can't get over how cute these sunnies are, I was so excited to see that I got to pick out a pair of Quay sunnies because I've been wanting to try them out for awhile. This cat-eye style gives a very retro vibe that I live for; they're big though, so if you don't like bigger sunnies, then you probably wouldn't like this. They give me big Audrey Hepburn vibes and I, am, here for it.
3. Lavido Aromatic Body Lotion in Mandarin, Orange & Bergamot—$19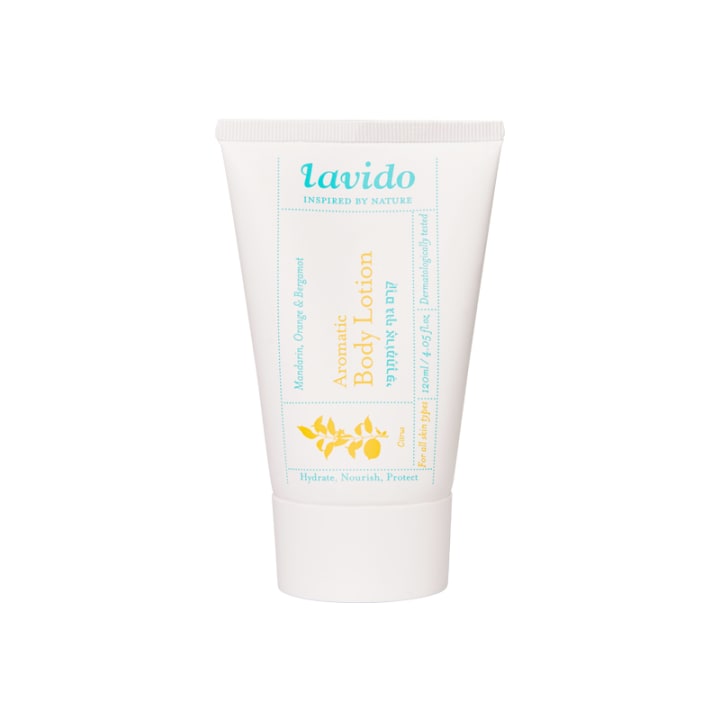 This smells delicious, and it makes my skin feel really smooth. I don't know what else to say about a lotion, but I liked it!
4. S'ip by S'well Bottle—$19.99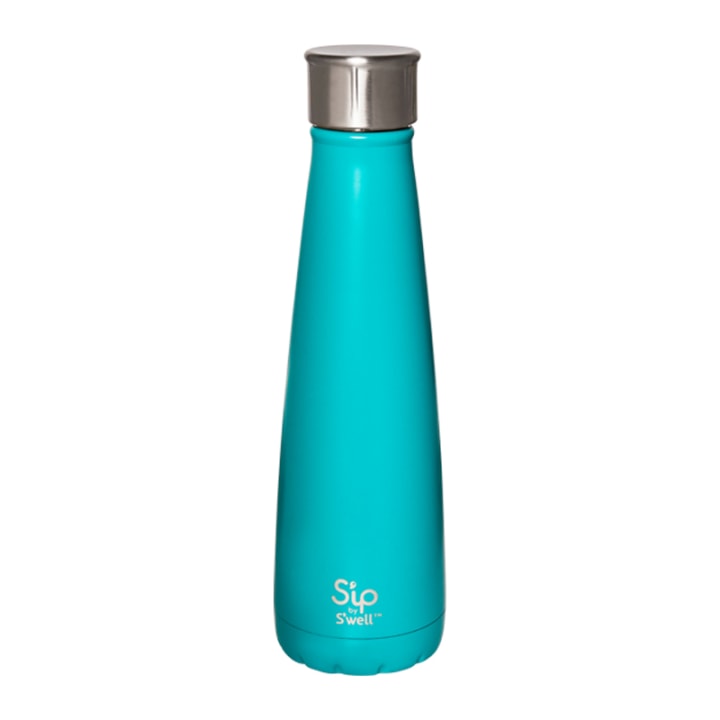 I honestly do not know what the difference is between the S'ip by S'well bottles, and the original S'well bottles aside from its shape. I love S'well bottles, and use them all the time. I have about three on my nightstand at any given time, so I will never complain about getting another one.
5. TULA Purifying Face Cleanser—$28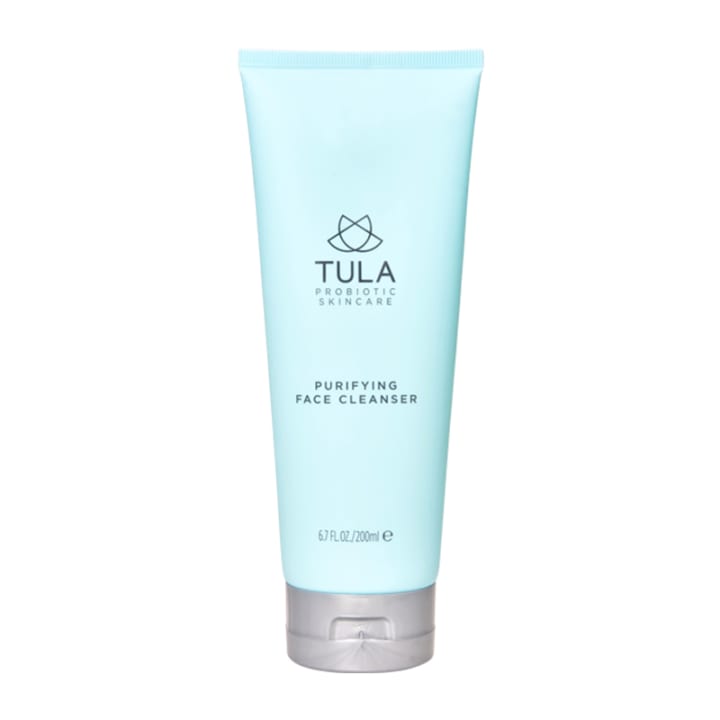 I currently have a face cleanser that I've been using for awhile now that I really like, so this would have to do something amazing to get me to switch. The difference is that the one I'm using now is a citrus cleanser, which is more for brightening; whereas, this is a purifying cleanser, which sounds like it will better target my acne and possibly even my oily skin. I will switch to this cleanser for awhile and see if I notice any difference between the two, will update accordingly.
6. Manna Kadar Champagne Charcoal Body Scrub—$34.95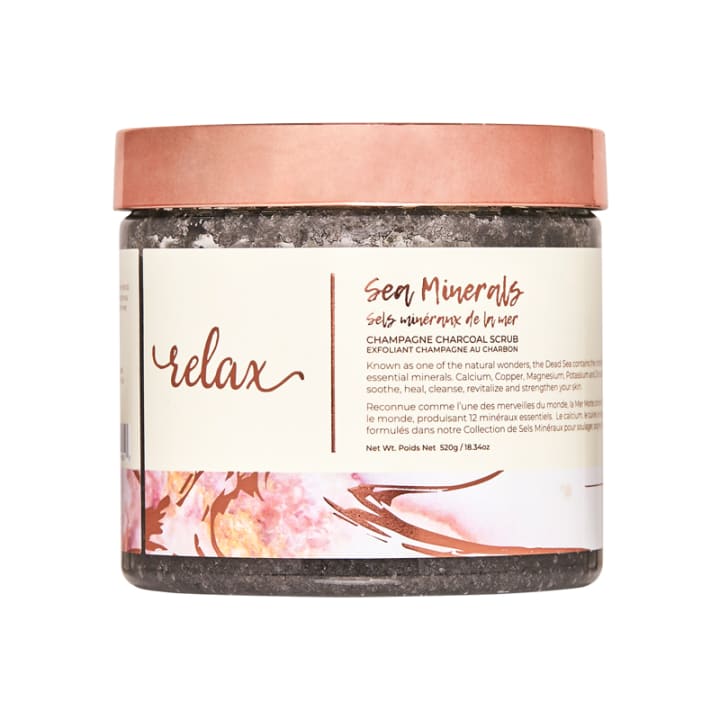 The packaging for this product was not the best in my opinion. I opened it to take a sniff and it had that thin metallic seal that's very hard to take off; and it had a ton of product stuck to the other side of the seal, so it was getting everywhere as I tried opening it. Smells amazing, does a good job exfoliating, and you only have to deal with the stupid seal once; so I mean, it wasn't a deal breaker, more of an inconvenience than anything.
7. OUAI Leave-In Conditioner—$26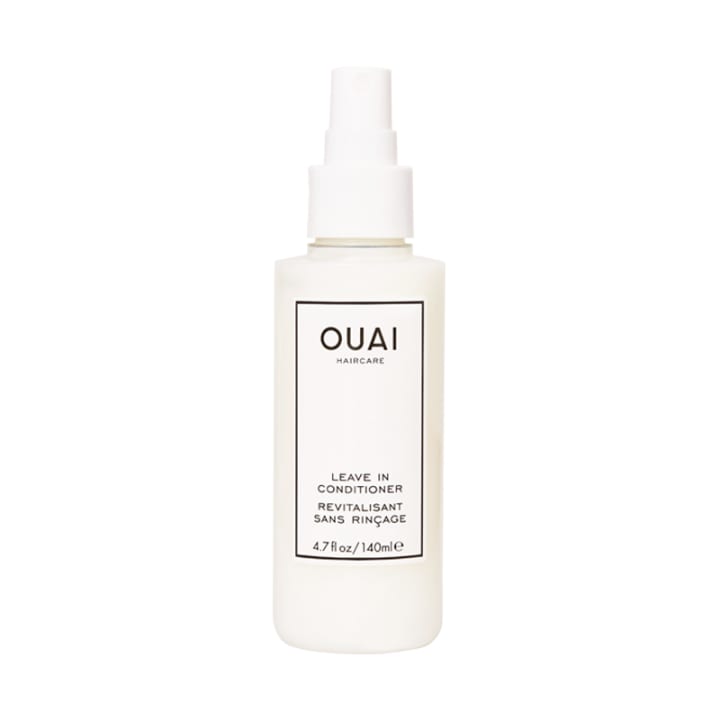 I've never tried a leave-in conditioner, but I have been wanting to. I was going to go buy one myself before I saw that I'd be receiving one in my box. Plus, I love OUAI haircare products so that was just an added bonus.
Side note: I highly recommend the OUAI Dry Texture Spray and the OUAI Memory Mist, SO good!
8. Dr. Brandt skincare needles no more NO MORE BAGGAGE eye de-puffing gel—$24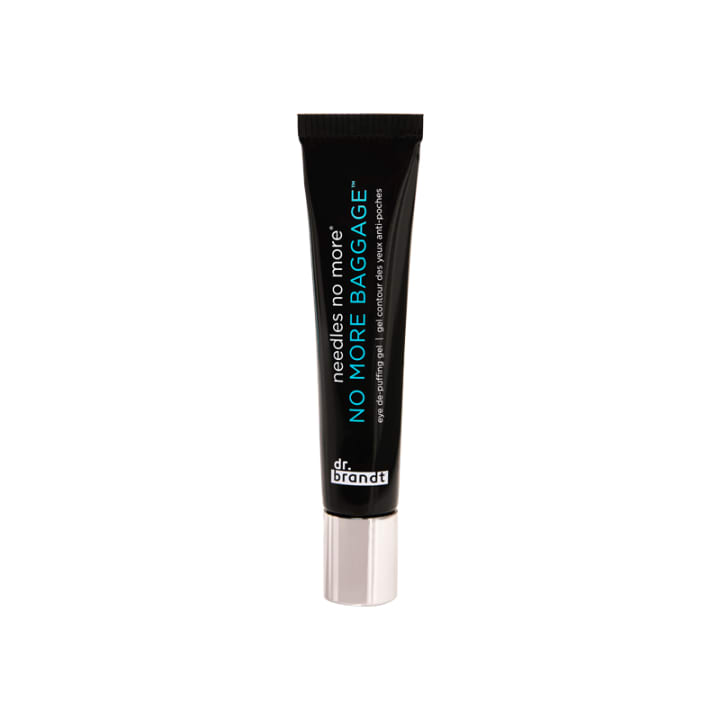 (Yes, that's really how it was written.)
I haven't tried too many eye creams/gels, I even received one in my last FFF box, so I need to keep trying this to see if makes any noticeable difference when compared to my other one. The reviews on Sephora.ca seem pretty promising, if that means anything to you.
In Conclusion
As I said before, this was definitely my favourite box so far. I was even completely happy with the items I didn't get to customize, which was a very pleasant surprise. There were a lot of other customization options that I would've liked as well. I feel as though this entire box was very well curated, and will make a lot of their customers very happy and excited for spring! I go through all of the different customizations in my unboxing video at the bottom of the page. I'm really looking forward to what the 2019 Summer Box will have to offer, even though it's like... three months away. I am not a patient person.
Considering signing up?
Follow my affiliate link HEREand use code "FLOWER10" at checkout to receive $10 off your first box when you signup.
In my unboxing video below, I also go through all of the different customization options, to show that there is much more available than just what I chose. What items would you have chosen/did you choose? Let me know!