Makeup Tips That Will Catch His Eye on Your Next Date
Always Feel Confident When You're Looking Your Best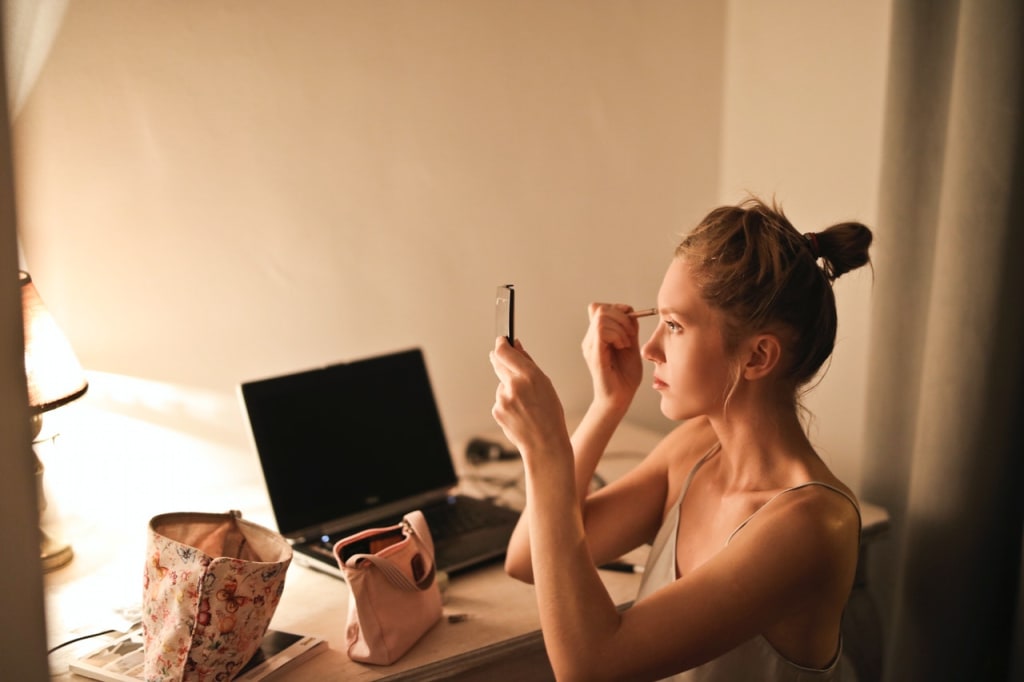 In putting together that great date look, you need to craft the perfect blend of cosmetics. Makeup should be used to accentuate your natural beauty and amplify your appeal, but applying it can be an art form. What people often get wrong in the process can vary per person, varying from not putting on enough, putting on way too much or the wrong application. If you want that naturally flawless makeup look for your next date, try some of these 7 tips.
Swipe on a Layer of Lip Gloss
While lip gloss is only one product, it can do so much to amplify your appearance. By swiping on a layer of lip gloss, you add an accent to your beautiful lips without adding copious amounts of makeup. Lip gloss draws the perfect amount of attention without being too loud. Particularly if you plan to smooch, lip gloss can be just the thing to create a kissable and lovely look.
Conceal Dark Circles
When we are sleep deprived or we're stressed, we may begin to develop dark circles under our eyes. While these are common, they can also make you feel self-conscious about your date. Consider adding some concealer under your eyes to help hide those darkened areas and brighten up your face. Don't let those dark circles cast a shadow over your mood or your date when you can easily reduce their impact.
Take Good Care of Your Skin
Something people often get wrong is directing their entire focus to their makeup application. Your skincare routine is just as important as the application part of the process. As you ready yourself for your big date night, make sure that you are properly preparing your skin. This means washing your face with a gentle cleanser, moisturizing, applying sunscreen and repeating. Without proper skin care, you may find yourself doing damage control trying to hide blemishes and breakouts. Don't let your lack of skincare get in the way of your big date night.
Apply Some Mascara
Eyes have been described as a window to the soul, and often a beautiful feature of our face. Take the time to accentuate your eyes by applying a coat of mascara. With a few swipes, you would be surprised at how much this can open up your eyes and accentuate your appearance. This beautiful accent is a must-have addition to any date night look.
Highlight Your Cheekbones
Your cheekbones can be another area that can be highlighted to provide you with a gorgeous result for your big night out. Don't be afraid to apply some light contouring and highlighting to give you that glamorous accent you've been searching for without going too over the top. Particularly if you aren't familiar with contouring and highlighting, go easy on the application, because you don't want to look like you're making your Broadway debut. You just want some light accents to your natural beauty.
Don't Be Afraid to Blush
Don't be afraid to swipe a tiny bit of blush across the apples of your cheeks as a finishing touch. This soft, flush can be a gorgeous accent that brings a whole other layer to your look. This beautiful, light hue can add a sense of warmth and joy to your face with a quick application of blush.
Ponder Applying a Pretty in Peach Look
Not everyone wants to put together their makeup plan step by step, choosing the products that they will be using along the way. If you need more clearly defined step by step directions, ponder over applying a pretty in peach look for your date. These soft tones with bits of shimmer add some glamour to your natural beauty without going over the top.
Makeup can be a fun way to express yourself, as your products are your paint and brushes and your face is your canvas. This art form should be handled carefully, as too much or too little product may leave you disappointed with your result. Take the time to consider these tips on achieving a natural look for your date, and you will be sure to impress your sweetheart and yourself with the finished product.