Makeup Palettes That Are Work Appropriate
Wear these makeup palettes that are work appropriate and discover how it can impact your likability.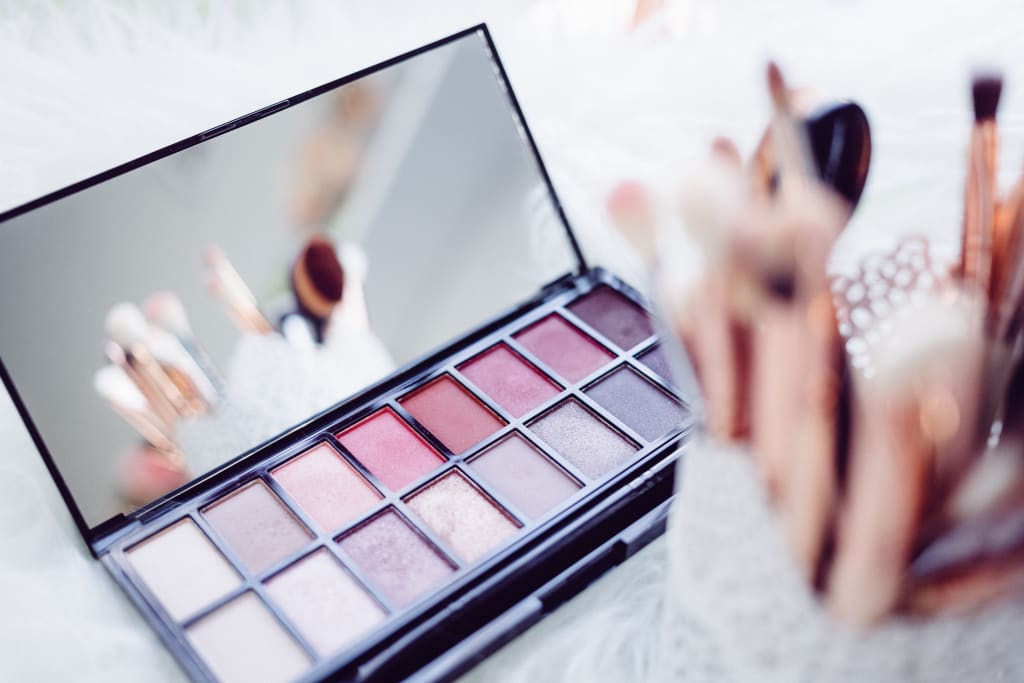 There is a time and place for everything, but especially when it comes to makeup. Your office look determines how others treat and respect you, and it can even be a deciding factor during the hiring process. Don't let overdone makeup distract colleagues and supervisors from your work.
The makeup that you choose to wear is just as important as your entire outfit—from jewelry to shoes and everything in between. In fact, studies have shown that wearing makeup increases the perception of a woman's likability. Additionally, it makes you appear more polished and professional. Makeup is a powerful tool that you can use to gain respect, recognition, and likability in the workplace, you just need to find the right makeup palettes that are work appropriate, then you will be on your way. Make the switch from a dark, dramatic look into a more neutral, respectful look with these beauty brands.
An everyday eye shadow palette is the perfect place to start when you're searching for appropriate palettes. Everyday shadows usually include brown shades because they are neutral and easy to blend. The Tartelette Eyeshadow Palette specifically comes with 12 all-matte shades that go well with any skin tone.
With warm and cool matte eye shadows that range from light to deep, you'll have the ability to switch up your looks everyday while maintaining an appropriate appearance. Not only is this palette necessary for work, but it also has darker shades that you can use to create a more dramatic look (perhaps for social outings and holiday parties).
Too Faced is a brand known for creating inspiring looks that range anywhere from dramatic to neutral. As a woman in the workplace, you want to shy away from using bold eye shadows, going for more neutral shades that will compliment your features.
This Chocolate Bar Eyeshadow Palette has 16 matte and shimmer shadows that are scented with real chocolate. Not only will you look appropriate, but you will smell sweet, too. Although most of the palette consists of dark browns and warm browns, there is an occasional pop-of-color such as a blue and pink that will set you apart from the rest of your coworkers, adding that extra pop to your appearance.
Otherwise known as the makeup artist's safe haven, the Urban Decay Naked Palette is a go-to makeup palette for all women in the workplace. This is a revolutionary, neutral eye palette that is flattering for any skin tone and made to use for an array of looks.
All of the shadows have a bronze hue, ranging from matte, satin, shimmer, and sparkle. The colors are phenomenal and blend well with each other to give you that extra edge, enhancing your facial features. It makes it simple to create a lot of different looks and combos.
This palette is perfect to use for an everyday look. It is not overpowering, which is something you should always look for in a makeup palette that is work appropriate.
Too Faced has a reputation for making some of the best neutral palettes. This is yet another one of their basic, everyday looks that are perfect for your work appropriate look. This Chocolate Bar Eyeshadow Collection is cocoa powder-enriched, and has eye shades in bright and neutrals.
Use the brown and neutral colors as your base and work your way into bolder colors. Easily blend the shadows and transform your face into a look that scream professionalism and respect. The more well put-together you look, the easier it is for people to approach you and work with you.
One of the strategies to seeming work appropriate is to use light makeup. Light makeup will give the impression that you are not only taking your work seriously, but it will also show you still care about your appearance and how others perceive you.
This palette is a full face, finishing palette infused with Light Diffusing Technology that smooths the skin and disguises any marks and blemishes on your face. This skin-smoothing powder will mask redness and blemishes while also providing you with a powerful look and a flush of color. Another great characteristic of this product is that it is extremely light, so it will feel as if you are wearing no makeup at all. Your look will be both effortless and appropriate for work.
If you've learned anything by now, it's that nude shadows are the way to go when looking for makeup palettes that are work appropriate. While some palettes might use basic neutral colors, The New Nude Eyeshadow Palette reinvents nude with different shades and colors.
These eye shadows make it versatile and wearable in the workplace, but also give you plenty of different options to still create an array of looks. The 18 highly-pigmented shades of mattes and shimmer allow you to experiment and express yourself however you please. Enhance yourself with this natural beauty product and create a more powerful appearance in the workplace.
If you are just starting out in the makeup world, the Shadow Quad may be the best for you. With a choice of four eye shadows, you can choose from creamy, nude, or smoky shades. Use all of them, blending them together or sticking to one shade. If you decide to use all of them then you can create a smoky eye for the day, but be sure to keep the smokey eyes to a minimum, because you don't want your look to be overdone.
Sometimes an assortment of only five perfectly matted nudes can be all you need to create your everyday look. Create natural depth and subtle highlights with soft ombre nudes.
These nude tones make for a variety of neutral looks—from subtle to bold, so you will have the chance to create a new look everyday. Since this palette focuses on the depth of the nudes, it is the perfect palette for contour, for the eyes and face. Use this palette not only for an eyeshadow, but for contouring and highlighting and filling in brows as well.
Natural beauty is always the look you want to go for when trying to be appropriate in the workplace. Lorac's universally flattering eyeshadow palette does the job. It has 10 ultra-rich shimmering and matte shadows that will intensify your features in a natural way, making your look seem effortless and beautiful.
This eye shadow palette also comes with a primer that you can put on your eyelids beforehand to ensure that the eye shadow is distributed evenly and smoothly, diminishing any lines and creases. Not only will your eye shadow look silky smooth, but it will also last you your entire eight-hour workday.
For those that want to go above and beyond with their workplace look, Yves Saint Laurent's (YSL) eye shadow palette is just what you are looking for. Perhaps a basic nude set is too simple for your taste and you want to try something a bit more bold and edgier. This 10-color expert eye palette comes with pale to deep, and matte to shimmery, shadows that are great for an array of different looks. Being Saint Laurent, this, of course, comes with a price tag, but though there are always cheap makeup brands that are just as good as designers, quality work appropriate makeup should always be more important than the price.
Step outside of your comfort zone and create a look that is both bold and appropriate. Make heads turn at work with a powerful image. Blend the light shades with the shimmery ones, or dark with matte, and transform your face into one that is ready for the work week, unafraid of what lies ahead. This is one of the best makeup palettes that are work appropriate, while also being one that can double for your girls night out. (Because sometimes you need a little bit of both in your day—just don't forget to protect your skin during the winter cold when you hit the town!)