Make up and Murder
How to stand out in the beauty blogging landscape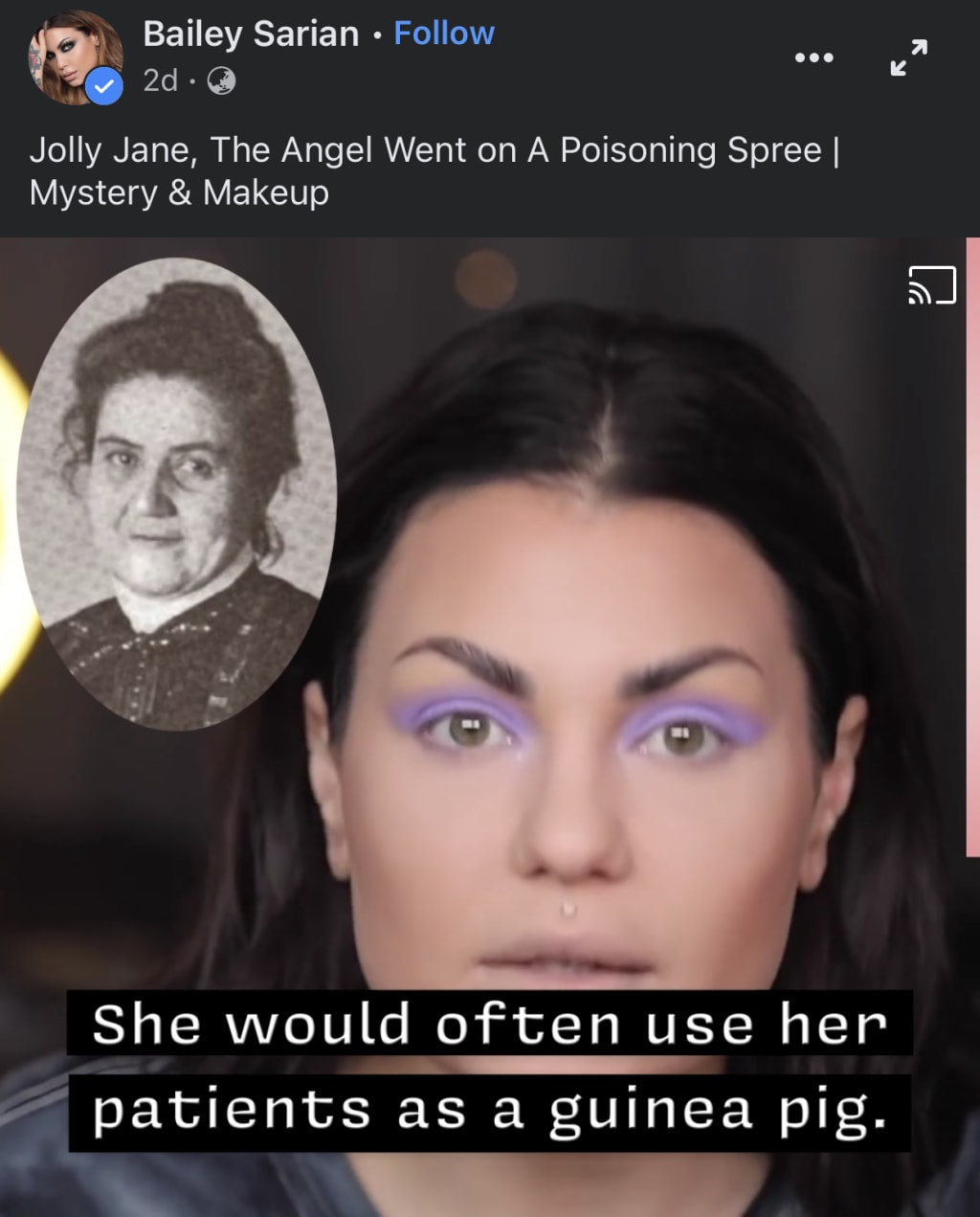 Being a beauty vlogger is hard in 2020. The big named YouTubers also frequently get exposed as misogynistic racists leading to fans trying to discover new gurus. Because of the pandemic, more and more people are staying home with their Morphy eyeshadow palettes and ring cameras. More and more people are convinced that they can be beauty gurus, even though they can barely apply eyeliner. It's honestly hard to identify anything original in the glut of content.
So, what's a modern beauty vlogger to do? Well, as they said in the iconic movie Gypsy.... yah gotta have a gimmick!
Some beauty bloggers have gone the simple route, criticizing armature beauty hacks on TikTok.I see these pop up on Facebook watch all the time, and usually it involves that British guy Robert Welsh with a beard politely scolding teenage girls who can't apply their concealer correctly.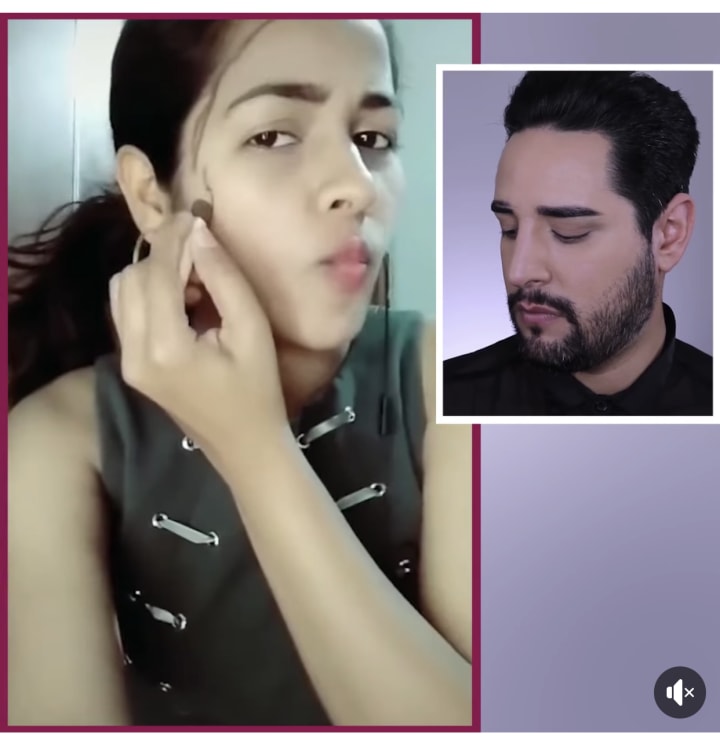 Some other beauty bloggers go retro like the hilarious Jamie French who makes videos based on beauty techniques from other decades.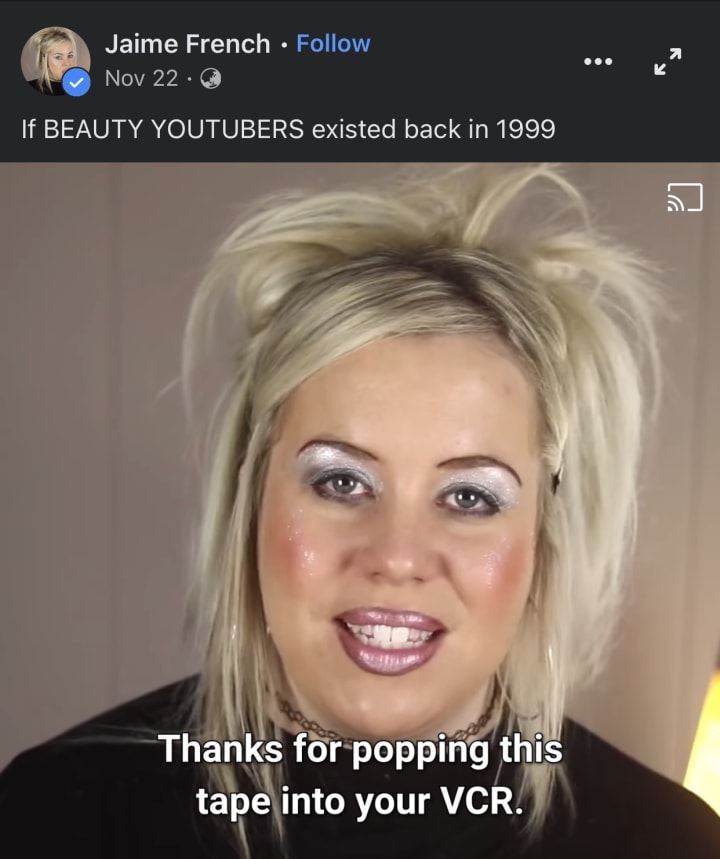 Then are the fabulous drag queen tutorials from the obvious Rupaul girls like Alyssa Edwards to the more obscure Bitch Puddin.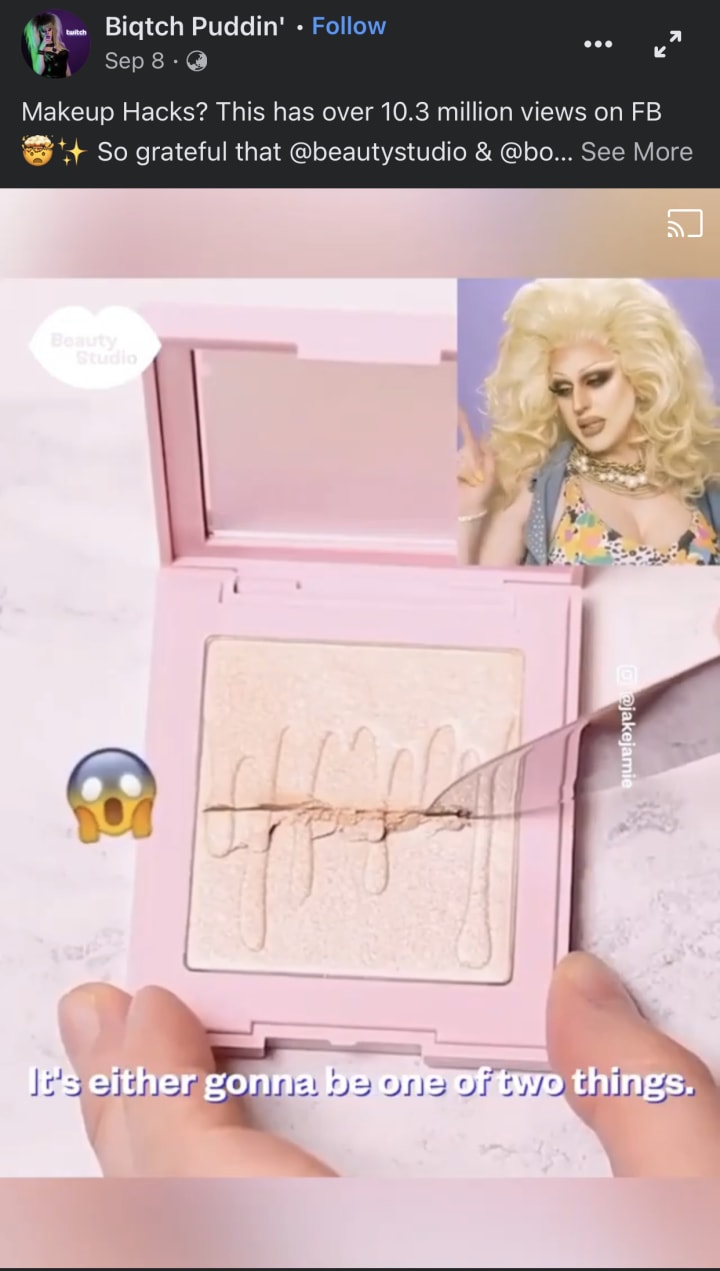 Finally there's my personal favorite Bailey Sarian. Bailey believes her apartment is haunted by the ghost of an old grandmother. Bailey decorates her set with giant candles and creepy lighting. Bailey presents herself like that kinda goth incredibly cool girl we all want to be friends with.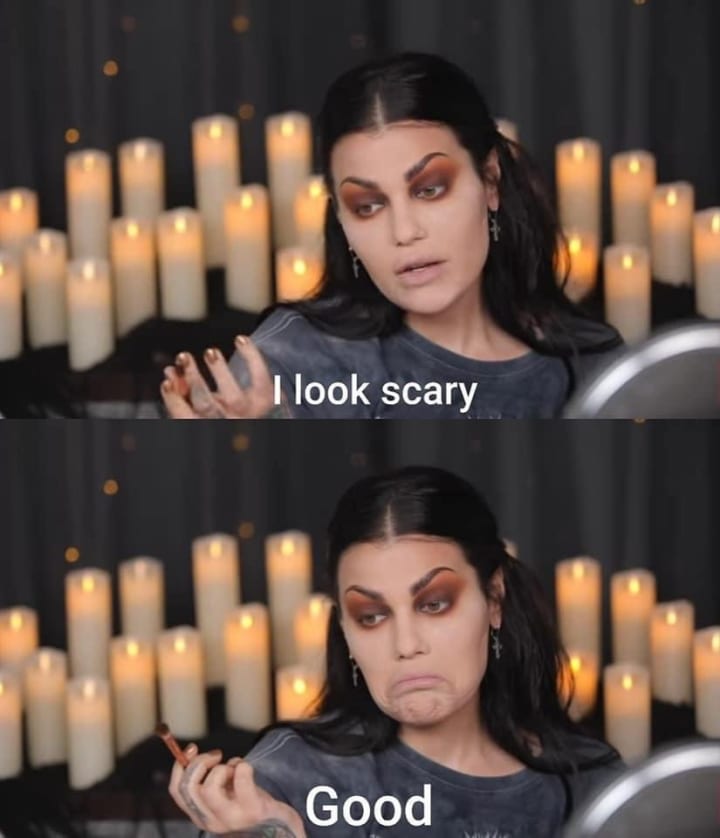 Over the past year, Bailey has produced a huge following. Her videos usually involve dramatic makeup looks created while discussing murder mysteries. The tales range from recent widely known cases to more obscure stories such as the poison aqua tofana. She makes you feel like you're listening to a " my favorite murder" podcast in Sephora.
So why do so many people watch her? To understand that we need to look at the love women have for two things.
True crime and makeup tutorials.
Social psychologist Amanda Vicary believes that we're so into true crime because we wish to learn from it.Or as Titus on Unbreakable Kimmy Schmidt pointed out streaming services, keep recommending true crime because we are scared little white women who want to feel safe.
Honestly, this is probably true. The infamous podcast, my favorite murder is so well known you can now buy bootleg keychains off Amazon.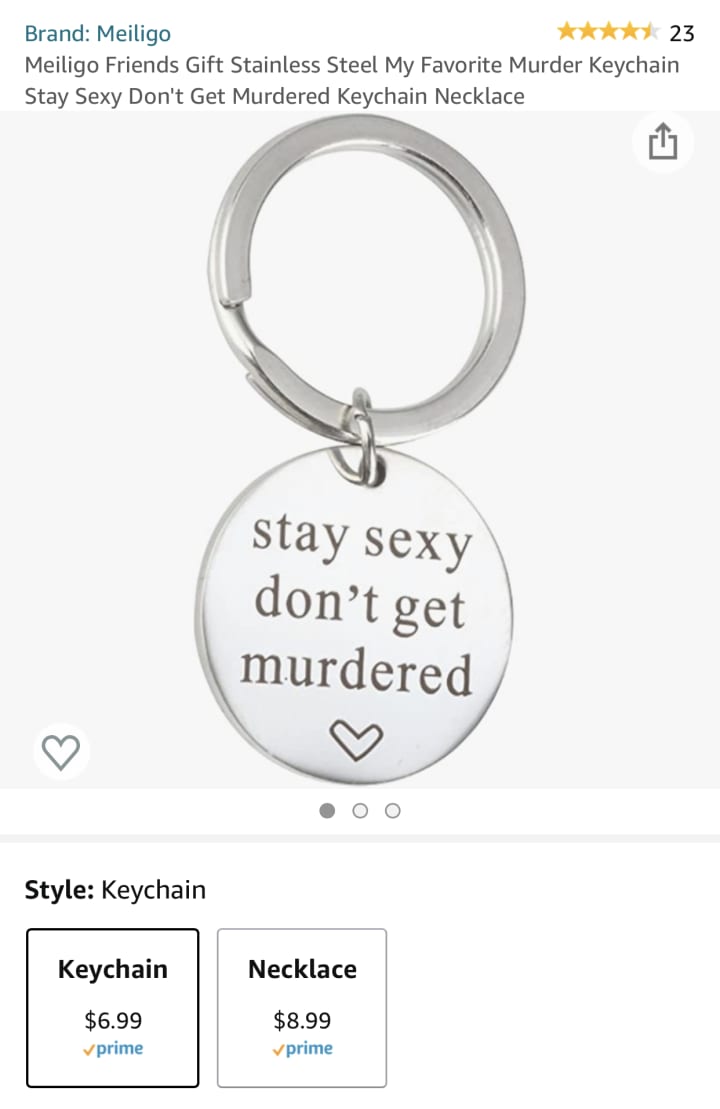 Finding a way to bring in new true crime fans takes a lot of work, especially since Facebook is already filled with middle-aged women recounting creepy crime stories. However, adding makeup to murder is a stroke of genius. Observing Bailey sarcastically recount famous crimes while piling on neon eyeshadow is a joy to behold. Bailey's ability to create villains and heroes while perfectly applying face powder is mesmerizing.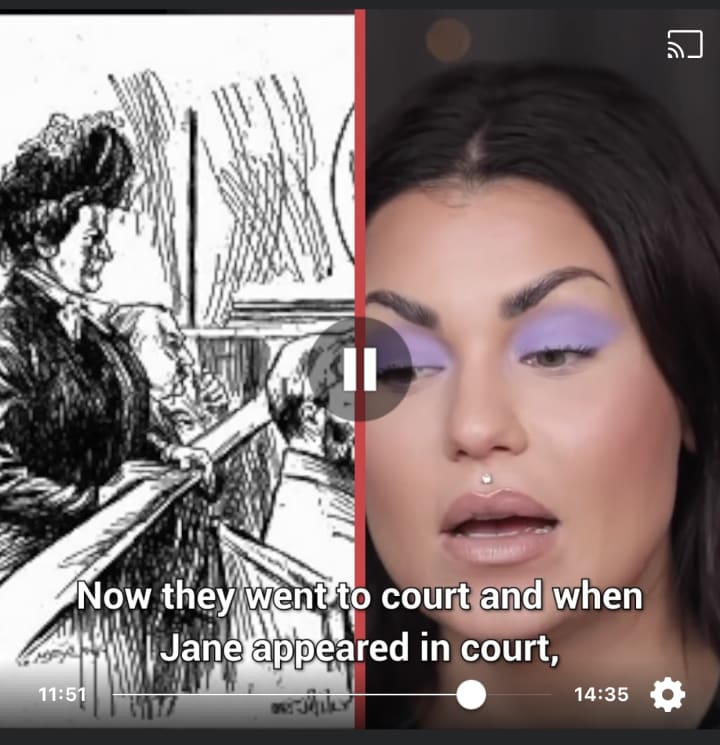 Currently, her videos range from bizarre tales of historical serial killers offing their husbands with poison and axes to modern mysteries. Occasionally she veers into conspiracy theories and ghost stories. It's her more historical stories concerning obscure female murderesses that really capture the imagination.
The makeup rarely matches the actual story lines. Also, I don't think I've ever learned how to actually apply anything. She rarely says what products she's doing, and she applies it with the speed of a true professional. The big thing is it's always show stopping.
For example, when recounting the tale of the twelve year "were wolf" killer she shows off a classic red lipped look. The combination of black eyeliner and blood-red giant lips really puts you in the mood for murder.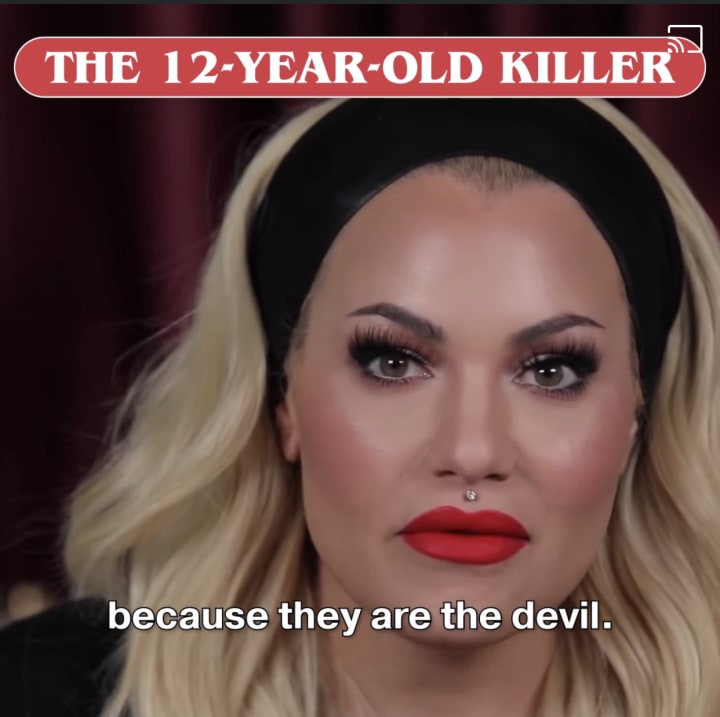 Meanwhile, she rocks some amazing statement green eyes while grimacing through a fake about an infamous cannibal.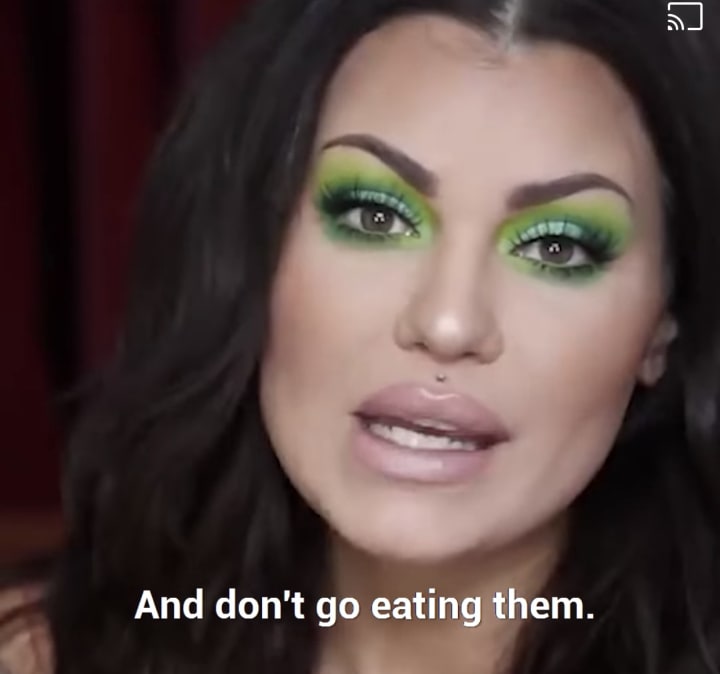 Finally, one of my favorite looks is when she cos plays as the nurse from the iconic Blink 182 Album cover enema of the state. She does this weirdly while telling the story of a lesbian couple murdering a businessman.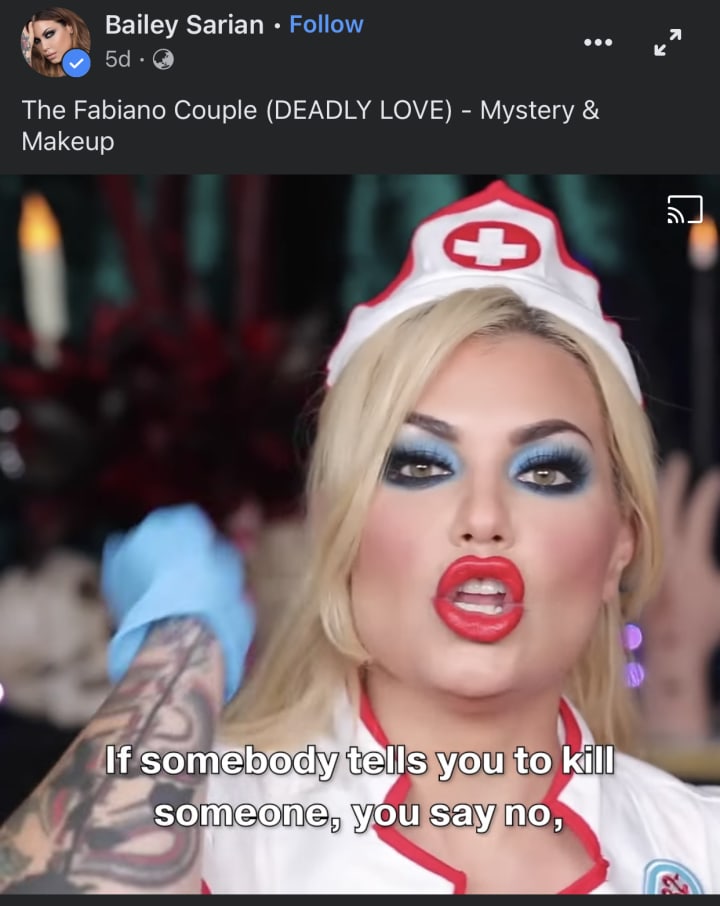 So what can we learn from Bailey? Make up tutorials need a gimmick but the murder one is taken! Come up with something fresh and new everyone!