I Tried GLAUX CHEM® Face & Body Oil: What People With Oily Skin Should Know
Applying body oil for dry skin makes sense, but if you have oily skin, you might think it's a crazy idea. Here's what happened when a girl with oily skin used GLAUX CHEM's® Face & Body Oil for a week.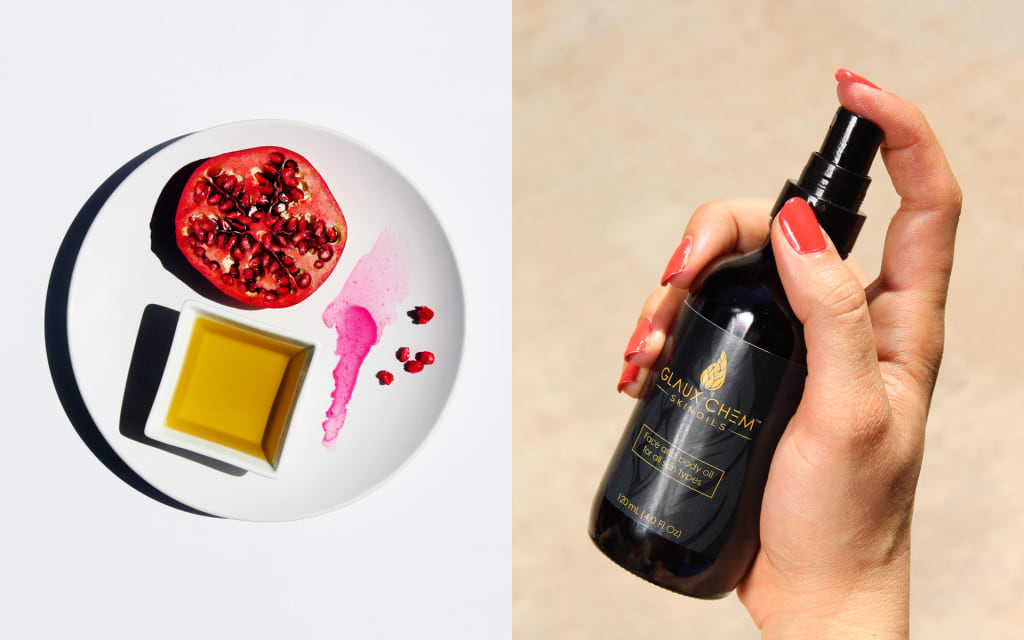 Oily skin in the summer is something many Mediterranean ladies have struggled with. It's not fun and it makes you prone to breakouts, most often during the times you least want to have skin problems.
In my case, it's more of a year-round issue.
For as long as I could remember, I had oily skin. I've tried just about everything to try to make my skin a little less greasy. I tried eating better, drinking more water, guzzling more wine (my aunt told me it'd work; it didn't), and also tried just about every type of facial mask in Macy's for this issue.
A friend of mine was raving about GLAUX CHEM's® Face & Body Oil, and though I had an ongoing battle with oily skin, I was curious. It worked for her combination skin, so I figured it'd probably not be too bad for mine.
If you're wondering what happened, don't worry, you're not alone. My friends initially thought I was crazy for trying to treat oily skin with a bottle of oil. Here's what happened when I decided to fight oiliness with oil from GLAUX CHEM®.
Why did I choose to use oil for oily skin?
One thing that I've noticed is that my skin seems to combat any sort of drying agent. So while treatments that dry out my skin work temporarily, that win is always short-lived. It's then followed by an even more oily skin day. Drying skin products, therefore, was a no go.
Using the same logic, a little bit of moisturizer would probably end up calming my skin down enough to actually make my skin less oily. Other studies have shown that this rational can work, since oily skin is caused by excess sebum production.
Aside from my friend's rave reviews, the other reason I chose GLAUX CHEM® is that it was all-natural, fragrance-free, and was made by a scientist who put serious research into every ingredient she used.
I have sensitive skin. This means that fragrances from drugstore products tend to irritate my skin and make me more likely to break out. If I was going to put anything on my face, I wanted it to be as irritant-free as possible.
I took a deeper look at the ingredients.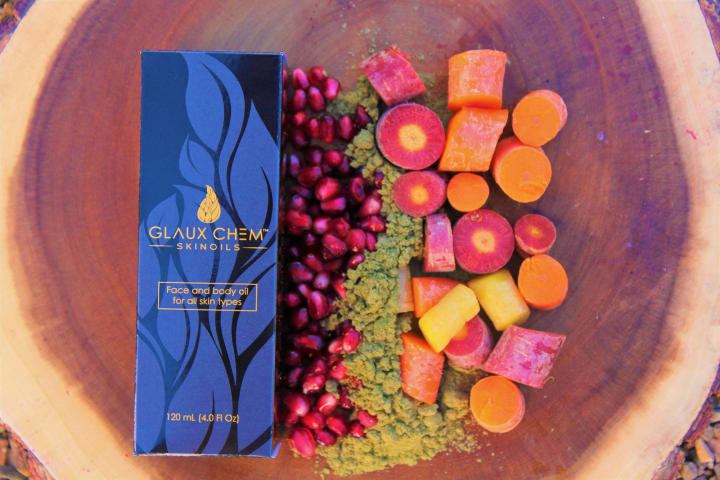 On a superficial level, GLAUX CHEM's® ideology looked pretty good. It's actually what gave me the push to decide to try it out. Once I actually bought the bottle, I decided to take a deeper look at what made this oil so unique.
The ingredients included hemp seed oil, carrot seed oil, pomegranate seed oil. A lot of the ingredients have been linked to high quantities of omega-3 and omega-6 fatty acids, as well as Vitamins A, C, and E. These nutrients are known for reducing signs of aging and helping the skin regulate oil production.
Looking at that, I felt a lot better about my choice.
Here's the initial reaction I had to the oil…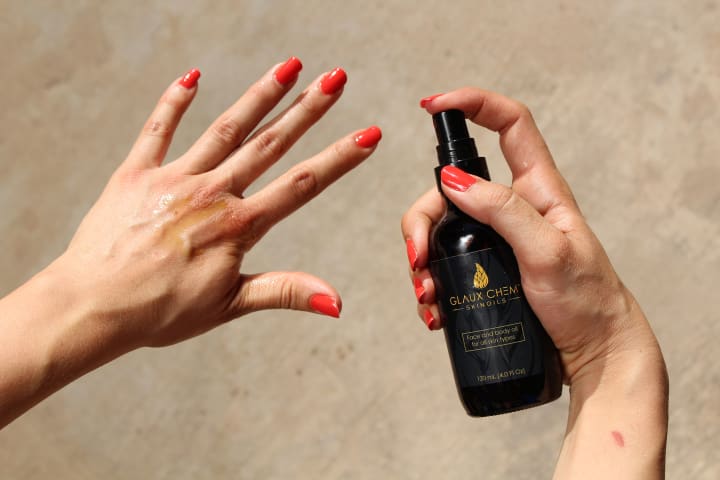 The first thing I noticed when I took the oil out of the box was how heavy the bottle was for its side. I dabbed some on my fingers. It was silky but slick, with a slightly grassy, earthy scent. Unlike perfumes, the smell didn't have a chemical feel to it; it was a natural smell that quickly dissipated.
I put some on my hand, gently rubbed it in, and decided to wait for about five minutes. I touched my skin again, and noticed that it was remarkably soft. My friend had mentally prepared me for this; she made me touch her face because she couldn't get over how smooth her skin was.
So, on it went.
Satisfied with the way it felt on my hand, I took a deep breath and applied it on my face. I'm not going to lie; I was nervous. At that point, I was more or less worried that this was going to be a huge mistake and that my skin would just look like I took a bottle of corn oil to it.
Like I did with my hands, I took a small pause to let the oil sink in. I waited for about ten minutes, then felt my face. Unlike regular oil, my skin felt soft to the touch. It wasn't really greasy anymore—and that was pretty surprising.
By the end of the day, my skin felt softer and less greasy.
The problem with dealing with oily skin, especially during warmer months, is that there's often "false alarms." By false alarms, I mean that skincare products often seem like they work well for a short amount of time and then end up failing worse.
To make sure I didn't have a false alarm. I decided to take the rest of the day to walk around without makeup and without using any other kind of masks. By the night, my skin still felt softer and the oiliness was reduced.
I decided to spend a couple of weeks to figure out if the oil would reduce acne or oiliness for the long term.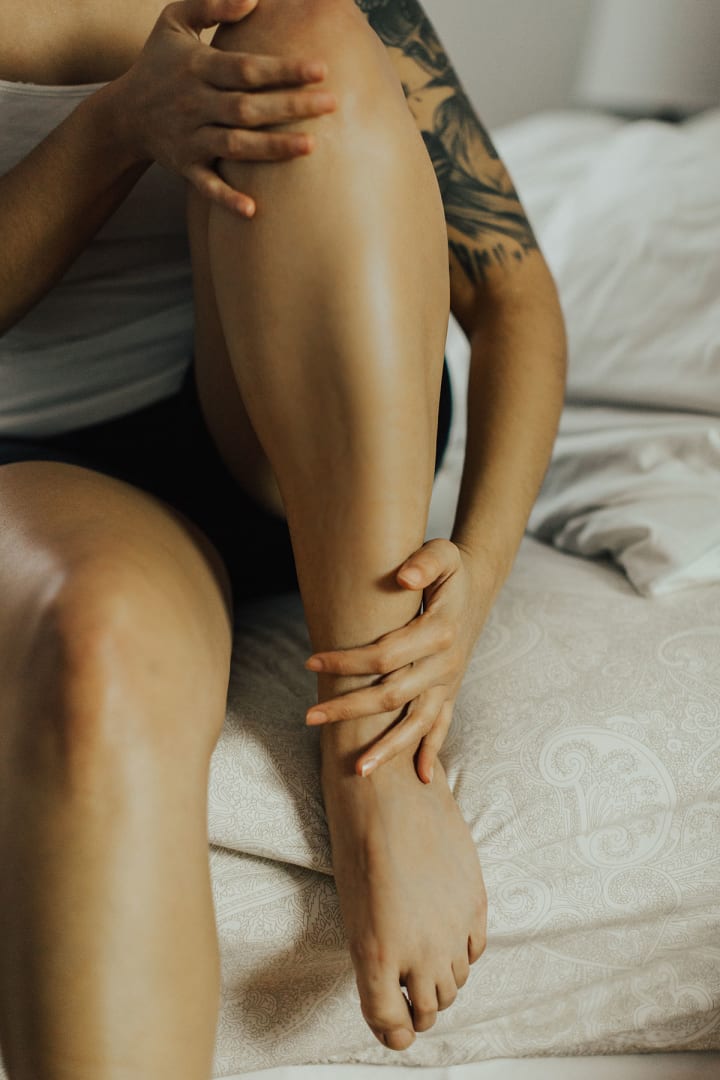 My initial experience with GLAUX CHEM's® Face & Body Oil was great. There's no denying that. But, could it actually withstand a week of use without having nasty breakouts, a sudden wave of grease, or other issues? For three weeks straight, I applied the oil to my face, shoulders, arms, and legs to find out.
After a week, I did notice a change…
Just as I theorized, the body oil ended up doing a good deed to my oily complexion. Within a week, the amount of greasiness I tended to get on my face had started to dissipate. I also had fewer breakouts around my shoulderblades—my critical problem area.
All that really changed was that I'd apply the oil after I stepped out of the shower. Nothing else really changed as far as my routine goes, so it's safe to say that it had to be GLAUX CHEM's® work.
Speaking of being in the shower, I also noticed that it's great for legs and arms.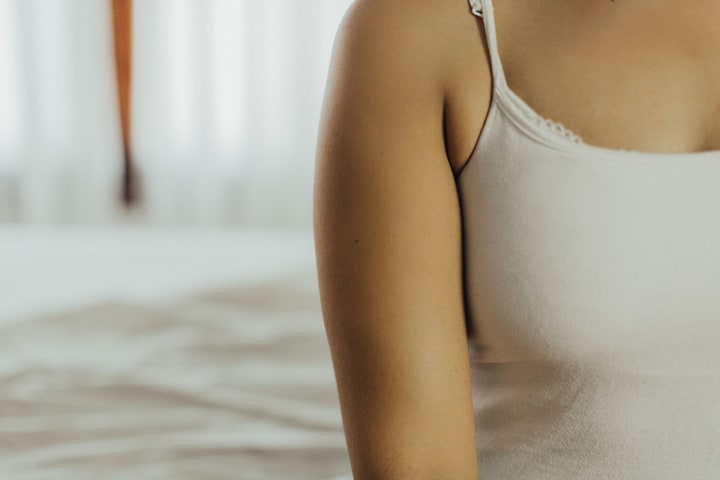 If you're like me and tend to have skin issues after a shaving session, grab this oil. If you dab some on shortly after you shave, your skin will get way less irritated by razor nicks and shaving cream that is just a bit too drying. My legs looked flawless!
After three weeks, it was safe to say that my verdict was a good one.
Two things really came through in this experiment. First, I learned that fighting oily skin with natural botanical oils is actually a smart way to handle acne and greasiness. Even if it sounds counterintuitive, it works and I'm proof of that.
Second, I learned that I can't go back to drugstore moisturizers; GLAUX CHEM® has made me a major fan of their Face & Body Oil. That being said, I think everyone should give this stuff a try at least once; it's an amazingly impressive treat for your skin.