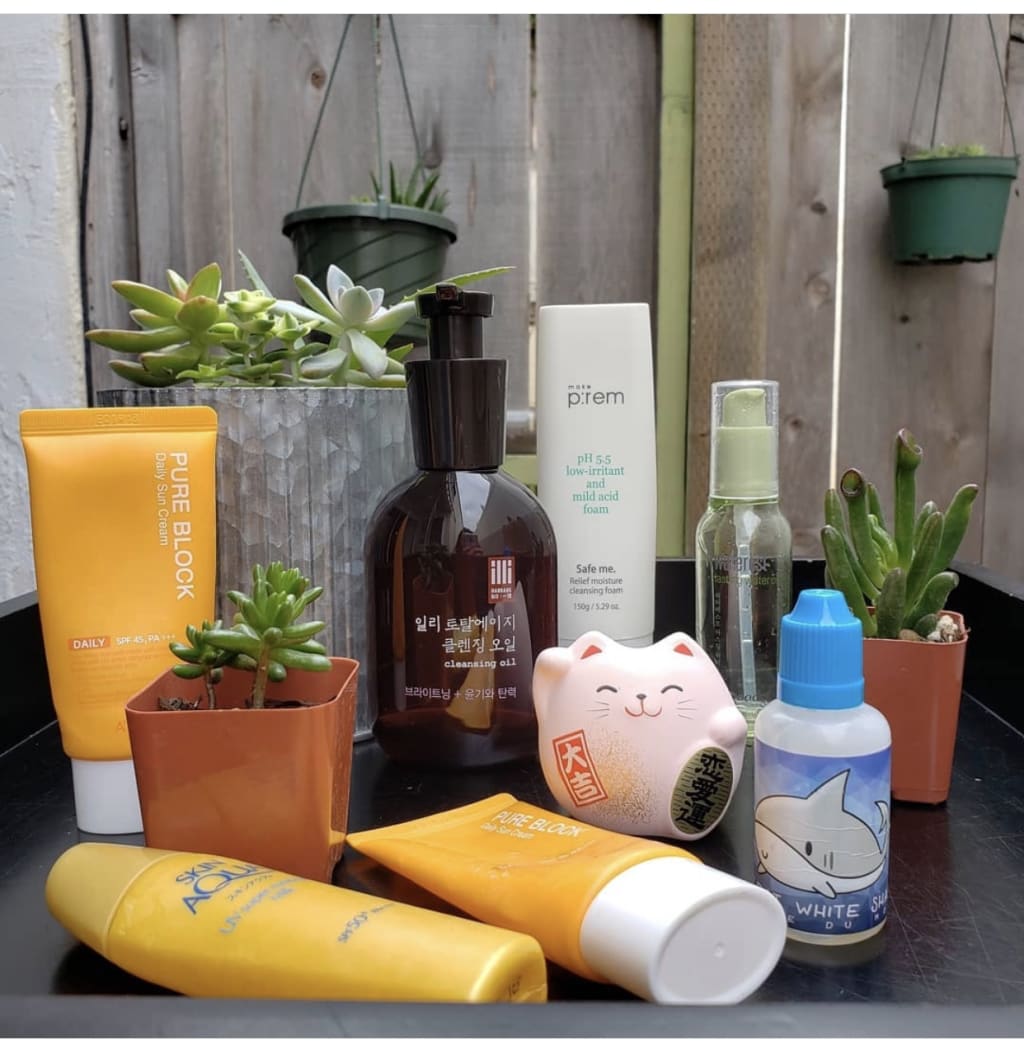 I was once someone who wore a full face of makeup every day and now I rarely wear makeup, maybe I'll wear a full face of makeup once a month to every two months. Now that I rarely wear makeup and look back at my collection, I have accumulated WAY too much makeup for one face. I can admit that in the past I bought into trends, collaborations with brands and artists I like and things with really cute packaging, things that made me feel great in the moment. Looking back, I'd say there's maybe 50% of products I either haven't used ever or very rarely touch, which looking at the bigger picture now seems very wasteful of my time, space and money. I hate wasting things and I knew I didn't want to throw out all of the products because of how much money I spent and I wanted get all the use out of my products so I knew I needed to find a solution. Then I discovered Project Pan.
"Project Pan" is a movement I stumbled onto on Instagram where the user tries to empty or hit pan on as many makeup, beauty and skincare items as they want or can (it is subjective and personal, it varies from person to person). This movement is to remind us as consumers to not buy into the new trends and hype, to save our money and use up what we have. A lot of "panners" set specific goals like panning 20 items in the year 2020 of solely focusing on one product in each makeup category for an entire year but because I stumbled onto this in late 2019, I was able to try this project out for four months.
Before starting my project, I didn't have high expectations for myself, mainly because 2019 was almost over and I have so much makeup and skincare items that I didn't think I'd empty or put a dent in my collection. As an artist, I'm very experimental when it comes to color. I had almost all the colors of lipstick, eye shadow, you name it. Throughout my four months, I kept track of all the products I emptied and used up until the end and the price I paid for the products. I was watching other people's videos about their year long pans and their progress over time and man, did they seem dedicated.
Now entering 2020, I look at all the products I used up and I feel content with my results but also overwhelmed by how much my makeup and skincare collection has grown over the years. After adding up all the prices of the products, I was amazed by how much I spent on these items and this is just partaking in this project for four months! Imagine how much it will add up to after completing this project for a full year! Needless to say, I've decided to do Project Pan for the full year of 2020.
What I've gathered from this experience is that we as consumers don't need absolutely every new release, to use up what I have and only purchase necessary items and backups, save my money and that less is more. I see the space I've cleared out after using up these items and it feels very liberating. I don't know who created this project but I'm very glad they did! Below, I've shared my Project Pan list of products and their prices. If you're experiencing something similar to myself, I highly recommend giving this a try for a few months and I think you'll be surprised by your outcome!