How to Start a YouTube Channel and Monetize Your Videos 2023
Get Free Course Plus Coaching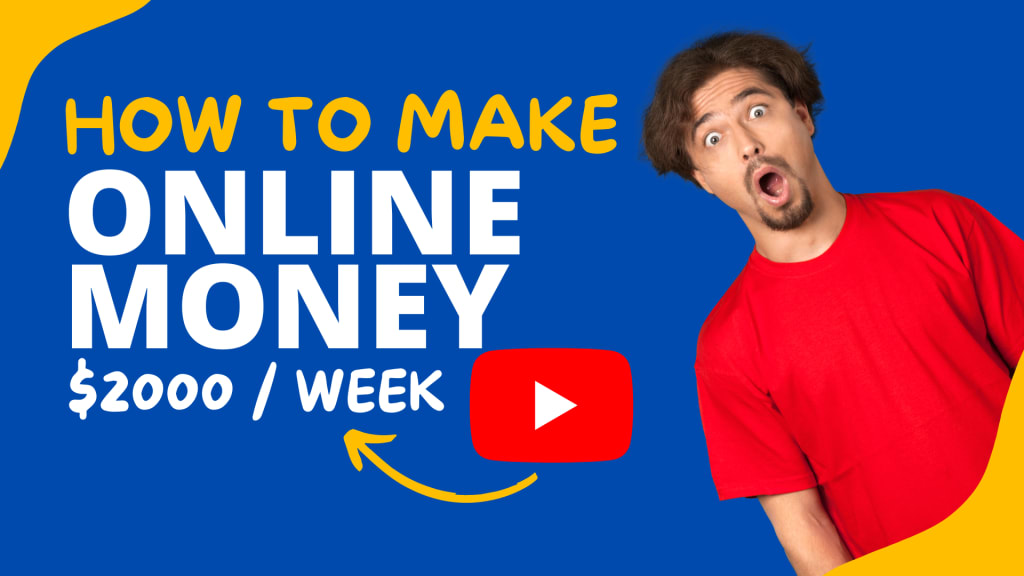 Starting a YouTube channel can be a great way to express your creativity, share your interests and hobbies, or even turn your passion into a full-time career. With over 2 billion logged-in users every month, YouTube is a huge platform with a massive audience, making it a great place to start building your online presence. In this article, we'll explore how to start a YouTube channel and monetize your videos, so you can start earning money from your content.
Step 1: Choose a Niche and Name for Your YouTube Channel
Before you start creating videos, it's important to decide on the focus of your channel and come up with a catchy name that reflects your brand. Consider what topics you're passionate about and have knowledge or expertise in, and think about what kind of audience you want to attract. It's also a good idea to do some research to see what kind of content is already popular in your chosen niche, so you can set yourself apart and offer something unique.
Step 2: Set Up Your YouTube Account
To start a YouTube channel, you'll need to set up a Google account if you don't already have one. Then, go to youtube.com and click on the "Sign In" button in the top right corner. Follow the prompts to create a new account, or sign in with your existing Google account. Once you're logged in, click on the camera icon in the top right corner and select "Go Live" to start your first live stream, or click on the "Create" button in the top right corner to upload a pre-recorded video.
Step 3: Optimize Your Channel's Settings and Appearance
Once you've created your channel, it's important to optimize your settings and appearance to make it easy for people to find and subscribe to your content. Start by filling out your channel's "About" section, which should include a brief description of your channel and a link to your website or social media accounts. You should also add a profile picture and banner image that reflects your brand.
Step 4: Start Creating and Uploading Videos
Now it's time to start creating and uploading videos to your channel. When coming up with video ideas, it's a good idea to focus on creating content that is informative, entertaining, and valuable to your audience. Use keyword research to come up with titles and tags for your videos that will help them rank in search results and make it easier for people to discover your content.
Step 5: Promote Your Videos and Grow Your Audience
To get more views and subscribers, it's important to promote your videos and actively engage with your audience. Share your videos on social media and other platforms, and consider running paid advertising campaigns to reach a wider audience. You should also regularly interact with your viewers through comments and live streams, and consider collaborating with other creators or hosting giveaways to further promote your channel.
Step 6: Monetize Your Videos
Once your channel has reached the eligibility requirements, you can monetize your videos through the YouTube Partner Program and Google AdSense. To join the YouTube Partner Program, you'll need to have at least 1,000 subscribers and 4,000 watch hours over the past 12 months. Once you're accepted into the program, you'll be able to display ads on your videos and earn a portion of the ad revenue. You can also monetize your videos through sponsorships, product placements, and selling your own products or services through your channel.
Conclusion
Starting a YouTube channel and monetizing your videos can be a great way to earn money from your passion and creativity. By choosing a niche and creating high-quality
Reader insights
Be the first to share your insights about this piece.
Add your insights