How to Have the Perfect At-Home Spa Day
Follow these tips to get a great spa treatment from home.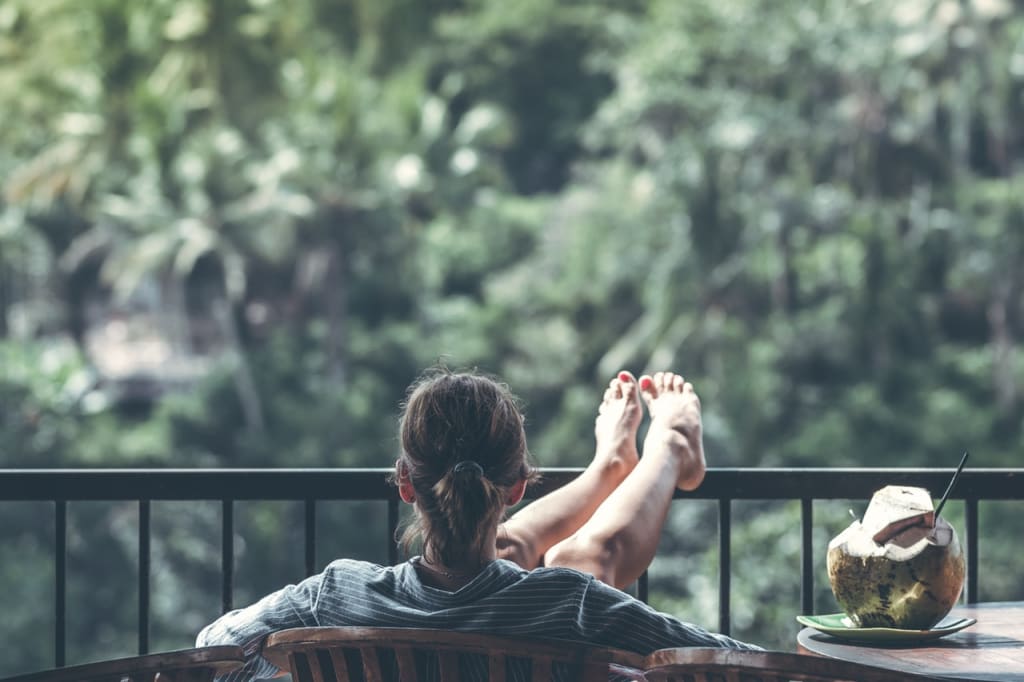 It's rare to find someone who doesn't love a good spa day. A spa is an intentional way to give yourself some much needed rest and relaxation. It can be a way to de-stress, rejuvenate your body, or just have a good time. Unfortunately, going to a spa can be costly and inconvenient. The good news is that it's possible to have an amazing spa day from the comfort of your own home. Read on to learn how to have an amazing at-home spa experience.
Set the Atmosphere
Part of the magic of a good spa comes with the atmosphere. Here's how to recreate the relaxing environment in your home. The first step is to choose some relaxing music. The exact music is up to you, but you might want soft classical music or ambient sounds, like a waterfall or birdsong. The University of Nevada provides a playlist of relaxing music that has been proven to create a calming effect. Another way to set the atmosphere is to focus on lighting. For a great spa experience, you want lower, dimmer lighting. Think lamps and candles, rather than harsh overhead lights. Finally, make sure you have a comfortable place to sit or lay down while you enjoy your at-home spa. Soft pajamas or a fuzzy robe make great spa outfits, and slippers are a must.
Choose Your Focus
Before you can decide the best type of face masks, or the most effective massage tools, you may want to decide what you want to get out of your spa. Are your muscles sore? Does your skin need some love? Is your hair feeling dry? An at-home spa day can address several issues, but you want to make sure you are giving your body the renewal it needs. Take some time deciding what you want to accomplish in your spa experience before you head to the store.
Gather Supplies
Getting together the right materials might be the most important step in an at-home spa day. You may want to start off with a natural bath bomb to relax your muscles, and soften your skin. From there, you can choose a face mask to pamper your skin. Make sure you choose the right face mask for your skin type, whether you have oily, dry, or combination skin. Most masks will tell you what they're designed to focus on, whether it's brightening, moisturizing, tightening, or something else. To perfect the at-home spa, a hand-held massage tool can be a great way to ease stress and loosen tight muscles. You can finish off with a moisturizing lotion to keep your skin feeling fresh and healthy.
Don't Forget Snacks
Part of the spa experience is also pampering yourself with what you eat. Cucumbers make a great spa treat, since you can use a couple slices to reduce under-eye inflammation, while you eat the rest. Dark chocolate can provide tons of antioxidants while tasting delicious. Try dark chocolate covered strawberries for an extra treat. A glass of wine can be a fun addition to a spa day, and you can end the day with a mug of green tea for amazing health benefits, and a perfect detail for a truly relaxing experience.
Creating the perfect at-home spa day is easier than you might think. You can turn your home into a haven of rest and relaxation. When you're finished with this spa day, your skin will be glowing, and your body will feel refreshed. You can follow these tips without needing to leave your home, or spend money on an expensive spa. Plus, you can purchase materials that will last for much longer than a single spa day, giving you instant access to the ideal spa. It's a win-win situation.