How to Get Beautiful Skin Without Fillers and Botox
I have found the Holy Grail of Skincare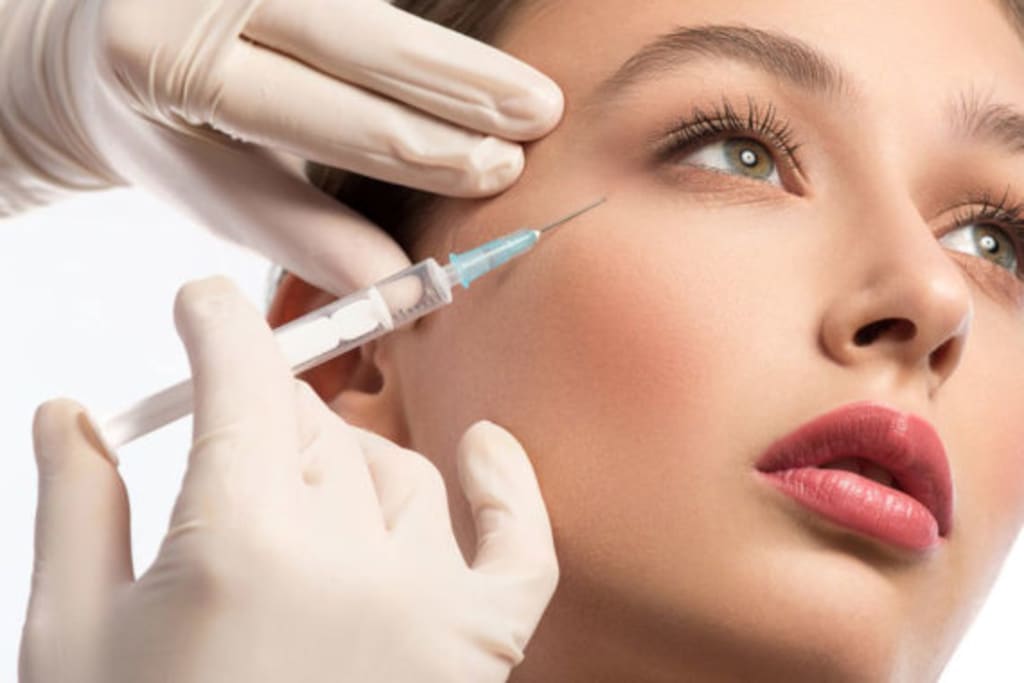 I'm fortunate that my skin has behaved as long as it has. I'm glad I started taking care of it when I was young. I shudder to think how bad it might look now if I didn't start babying it when I did. Skin is strong, but it is also fragile.
I've always been obsessed with beauty and skincare products. I've been a skincare junkie since I was 18. I have obsessively tried everything there is out there and have spent thousands on creams over the years collectively. Every face mask, I've tried. Every serum, I've tried. Some were okay, some made my skin breakout horribly with cystic acne or dried my skin out and some didn't do anything they claimed to do at all.
A year a half ago I found the one. The elusive white buffalo: The Holy Grail of Skincare. It was like the heavens opened up and shined down on me, the choir of angels singing. Okay, that was a bit dramatic, but you get the picture. I finally found something that worked!
I didn't have to get needles in my face or anything like that, I could do it all from the comfort of my own home and still get the results I was looking for. So what did I stumble on? Fillerina.
I want to be clear, I am not a spokesperson for them, (although, I would welcome it), I just really love their line of products! My skin has changed dramatically since I started using their products. Fillerina has a variety of products to choose from, including day and night creams, products specifically designed for your eyes or lips, as well facial masks and a 14 day treatment. All of their products contain grades of hyaluronic acids, elastins and even collagen. These are the ingredients you want to keep an eye out for when you're looking at skincare products. Hyaluronic acid is what is used in fillers, it's what's in your skin, naturally as well. Its main function is to retain water to keep your tissues well lubricated and moist which makes it great that it's used on your skin as it helps lock in that moisture and keep your skin looking healthy,vibrant and wrinkle free.
I've tried just about every product that they offer and I honestly can't say I don't like any of them. My favorites would have to be their Fillerina 932 Eyes and Eyelids in grade 4 as well as their Fillerina Plumping System 932 face masks. The face masks are great as a weekly skin treatment for your skin in between your 14 day Dermo Replenishing Treatments. It helps to keep your skin hydrated and wrinkles at bay. The Dermo Replenishing Treatments are used every 2 to 4 months ideally. It is recommended you drink 2 glasses of water before doing your dermo treatment since the hyaluronic acid binds to the water molecules in your skin, plus why not drink more water!? The more water you drink, the better your skin looks anyway.
If you are tired of trying different skin care brands and throwing your money down the drain on creams, treatments and serums that just don't work, I get it. I feel you. I've been there. I also can't tell you how relieving it is to actually find a skincare line that actually does what it says it does. Give Fillerina a try. Sign up for their email list while you're at it so you can be the first to know about their sales so you can really stock up. They also are available on Revolve.com too! I swear you won't regret it. In fact, I know you will be thanking me later down the road.