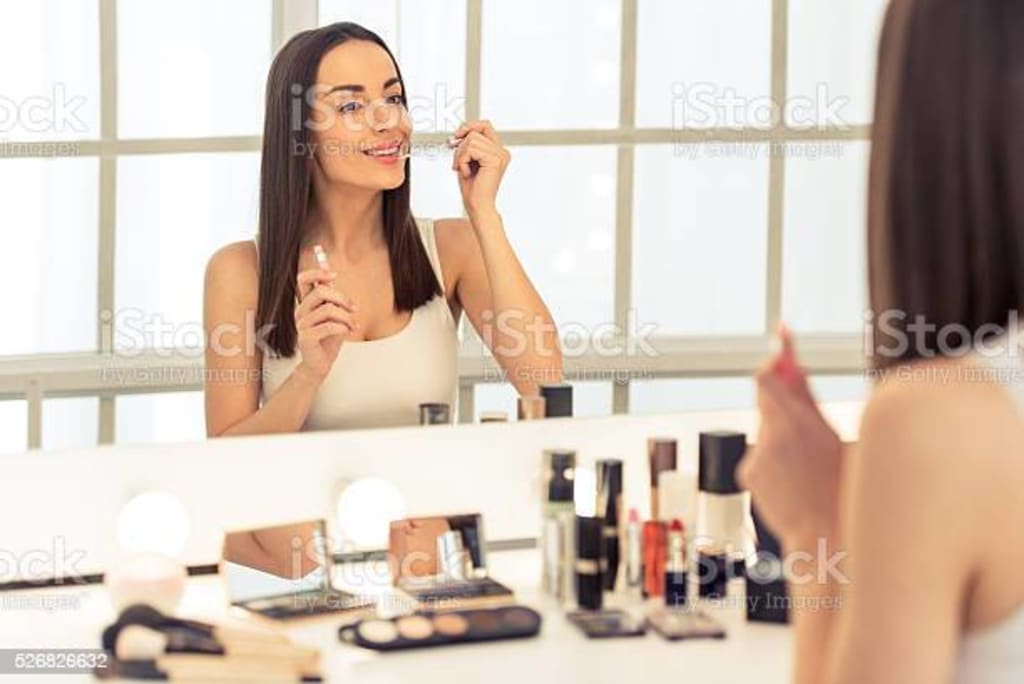 Applying makeup can be an exciting and creative process that allows you to enhance your natural features and express your personal style. Whether you're a makeup novice or looking to refine your skills, understanding the step-by-step process can help you achieve a flawless and polished look. Here's a guide to applying makeup, taking you through each step for a beautiful finish:
Start with a clean canvas: Before applying any makeup, ensure that your skin is clean and moisturized. Cleansing removes dirt, oil, and impurities, while moisturizing provides a smooth base for makeup application. Give your moisturizer a few minutes to absorb into the skin before proceeding to the next step.
Primer for a smooth base: Apply a thin layer of primer to create a smooth and even canvas for your foundation. Primers also help to minimize the appearance of pores and prolong the wear of your makeup.
Even out skin tone with foundation: Choose a foundation that matches your skin tone and apply it evenly using a brush, sponge, or your fingertips. Start from the center of your face and blend outward, ensuring a seamless finish. If needed, use a concealer to cover any blemishes or dark circles.
Set with powder: Set your foundation and prevent shine by lightly dusting a translucent or setting powder all over your face. Focus on areas prone to oiliness, such as the T-zone. This step helps to prolong the wear of your makeup and creates a smooth, matte finish.
Add color with blush: Smile and apply a natural-looking blush to the apples of your cheeks. Use a blush brush to blend the color upward toward your temples. Remember to start with a light application and build up the intensity as desired.
Define your features with bronzer and highlighter: Use a matte bronzer to contour your face and add dimension. Apply it along the hollows of your cheeks, temples, and jawline for a sculpted look. Then, apply a highlighter to the high points of your face, such as the cheekbones, brow bone, and the bridge of your nose. This adds a subtle glow and enhances your features.
Shape and define your brows: Use an eyebrow pencil, powder, or gel to fill in and shape your eyebrows. Follow the natural arch of your brows and use short, feathery strokes for a natural appearance. Brush through your brows to blend the product and set them in place with a clear or tinted brow gel.
Enhance your eyes with eyeshadow: Choose eyeshadows that complement your eye color and desired look. Apply a neutral shade all over the lid as a base, then add depth by blending a slightly darker shade into the crease. Finish by applying a highlight shade on the brow bone and inner corners of the eyes.
Define the eyes with eyeliner: Line your upper lash line with eyeliner to add definition and make your lashes appear fuller. Choose between a pencil, gel, or liquid liner, and apply it as close to the lash line as possible. You can also apply eyeliner to the outer half of the lower lash line for a more dramatic look.
Add volume with mascara: Curl your lashes using an eyelash curler, then apply mascara to both the upper and lower lashes. Wiggle the wand from the base of the lashes to the tips to create volume and length. For an extra boost, you can apply multiple coats, allowing each layer to dry before applying the next.
Complete the look with lipstick or lip gloss: Choose a lip color that complements your overall makeup. Apply lipstick directly from the tube or use a lip brush for precise application. For a glossy finish, opt for a lip gloss. Blot your lips with a tissue to remove any excess product.
Set your makeup: To ensure your makeup lasts throughout the day, finish with a setting spray. Hold the bottle a few inches away from your face and mist it all over to lock in your look.
Remember, makeup application is a personal art form, and you can customize these steps to suit your preferences and desired look. Practice, experiment with different products and techniques, and most importantly, have fun expressing your unique style through makeup.
About the Creator
As you immerse yourself in the emotionally rich story, it invites introspection and self-reflection.
Reader insights
Be the first to share your insights about this piece.
Add your insights