Health and Beauty
What Are Bath Salts? How Should We Use Them?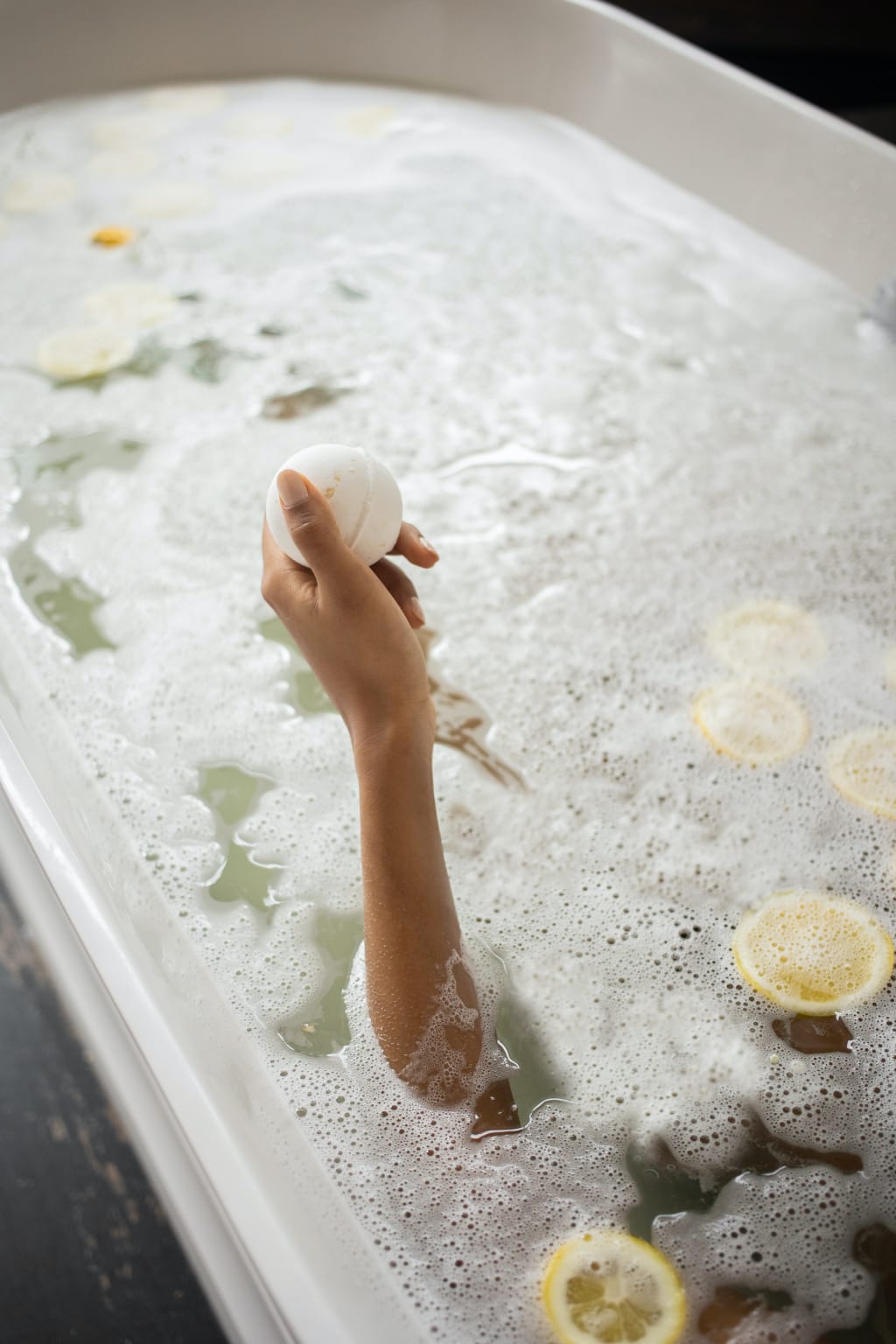 What Are Bath Salts? How Should We Use Them?
Have you heard about the new bath salts craze? If not, read this article to learn everything about it.
Many organic cosmetic firms have begun to market very enticing items. Bath salts are among them. Bath salts are steadily gaining favour in the cosmetic industry owing to the skin advantages they provide. But, for those who are unfamiliar with the notion, let's take a look at what bath salts are and how you might use them.
What Are Bath Salts?
Bath salts are mineral salts that have been broken down into small particles that may be easily absorbed in water. These bath salts include naturally occurring minerals that assist to renew and nourish the skin. Bath salts are also known to treat various skin diseases by stimulating and moderating mineral production and absorption on the skin.
How to Use Them
The best method to use it is to rinse yourself in a bathtub. The tub is filled with water first, and then the salts are added. So, as soon as you submerge yourself in water, the bath salts begin to work their magic. However, if you don't have a tub, you may fill a pail halfway with hot water, add the bath salt, and soak your feet in it. Then dip your hands in the same way and let the magic begin. To improve your bathing experience, fill a bucket halfway with warm water, add the bath salts, and rinse your entire body with this water. This will assist you in getting rid of weariness and tension in your body.
The Benefits of Using Bath Salts
It's no secret that lighting a non-toxic essential oil candle and slipping into a warm bath is instantly relaxing and restorative. It's a place where your muscles can be relaxed, your mind can be quieted, and your skin can be rejuvenated - and the list of health advantages grows exponentially as you add natural bath salts.
Salts are not only recognised for their ability to retain moisture in the skin, but they are also excellent natural exfoliators. They aid in the elimination of dead skin as well as the purification of skin cells. Bathing with these salts on a daily basis may help increase blood circulation and calm your body and mind. The salts help calm and relax muscles, purify the body, and make the skin incredibly smooth and silky. The macro minerals found in salt are absorbed by the skin, where they nourish and moisturise the skin while also promoting improved sleep quality and other advantages.
With a combination of Dead Sea mineral salt and Epsom salt, only two ounces of Fontana's 100% natural bath soak quickly elevates your self-care regimen. The two salts each have their own distinct qualities that work together to optimise the advantages of your bath - some of which we have listed here!
Minerals in abundance
People have flocked to the Dead Sea for generations to float in its saline waters and get the advantages of its mineral-rich salt. The salt has more than ten times the amount of essential minerals found in conventional sea salt, including magnesium, bromine, calcium, sodium, potassium, zinc, and others. These minerals, which are all naturally found inside the body but are frequently depleted, assist to cleanse, heal, and strengthen.
Pain Relief for Aching Muscles
Salt baths have long been used to relieve bodily aches and pains because saltwater relieves weight on muscles and joints and lowers inflammation, while warm water improves blood circulation, which gives muscles with more oxygen and nutrients.
Reduced Stress and Increased Relaxation
Submerging yourself in a hot bath can be relaxing in and of itself, but when you add Fontana's bath soak to the mix, you are more likely to watch your tension go away. This is mostly due to the magnesium contained in Epsom salts. According to research, elevated magnesium levels stimulate the neurotransmitters in the brain that are important for stress reduction.
Are you looking for good quality bath salts online? Then you have landed at the right place! TrueGether is the best eBay alternative that has got supreme quality bath salts for your health, beauty and skin care. Get them at reasonable prices now.
Reader insights
Be the first to share your insights about this piece.
Add your insights