HAIR GLOSSES: THE WHAT, WHY & BEST OF IT
Stress and hair loss can be related, though they don't have to be permanent if you can manage your stress your hair can easily grow back. You should some methods, practicing yoga, exercising regularly and having a proper diet is the best way to keep the stress and hair loss both under control.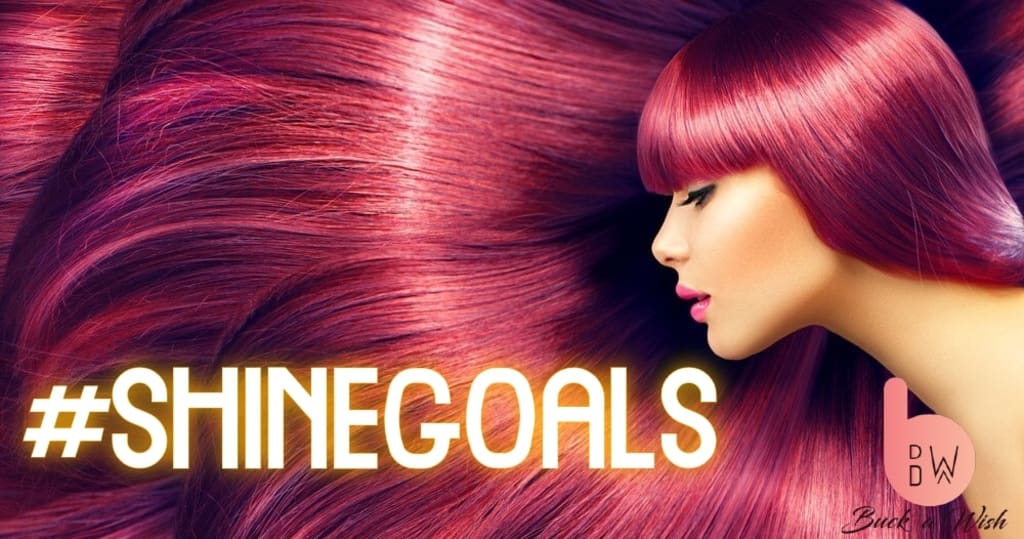 Hair coloring is all fun and exciting, but that happiness is short-lived when your hair starts looking more dry and dull instead of glossy and lively after a few weeks. Whether you choose to get permanent hair color, it will dry out your hair. But there's always a solution for every problem, for this one the answer is: Hair Gloss.
Just the way you have a lip gloss for shiny lips, hair gloss gives shine and luster to your colored hair while keeping them moisturized. Hair glosses are not just for professionals or a novelty item that you see at the salons; you can use them at home for a touch-up to refresh your hair color and bring back the 'just out of the salon' look.
The What
Hair glosses restore your hair color and shine when you are in between delayed salon appointments and dealing with your dull hair. The at-home treatment for colored hair is a life-saver for all. There are two types of glosses:
Color gloss: If you have colored hair that is no more looking lustrous, then a colored hair gloss will restore the color and bring back the shine.
Clear gloss: Clear glosses are perfect for all hairs (colored or non-colored) when you are looking for just shine and no additional color effects. Clear gloss helps you improve your hair texture and keep them from getting dry.
Hair gloss treatments prevent future color fading. Choose a colored hair gloss in the shade same as your hair color to refresh your color hues. Colored hair gloss will correct brassiness but select a closer shade to your hair color, and if you want to change the whole color or make it a lighter shade, then permanent dyeing is recommended.
How long will your hair gloss stay? Your hair gloss will remain effective for 2-4 weeks after using it correctly, i.e., it will keep your hair shiny for at least a month. But, sweating and sun exposure can affect its longevity.
Hair glosses enhance your natural hair color, prevent future color fading and create smooth and textured hair. They calm down the excess frizz by sitting on the top of your hair shaft. They may not be as good as a keratin treatment but a perfect tool for someone who can't commit to single hair color.
The Why
Hair glosses offer pretty great benefits, considering the harsh conditions our hair faces every day. Here's a quick rundown of the main advantages of using Gair Glosses
Repairs hair damage: Hair glosses balance your hair's pH level and help improve the texture by controlling frizz and deep conditioning your hair.
Prevents damage: Hair glosses have an acidic base, so they help prevent any outer substances from entering your hair cuticle that has been opened by hair color.
Soften highlight tones: The crazy highlights that you got done a few weeks back might look faded now, creating a dull and unimpressive look. A hair gloss can help you with that by toning down the highlight, creating a softer and more even look.
At-home treatment: You can do a hair gloss treatment right at the comfort of your home by following the instructions that come along with the products.
No color, just shine: Clear gloss gives you an option to just add the shine and smoothness to your hair without coloring them.
Bye-bye brassiness: Dry and dull hair can be managed, but there's just one way to get rid of brassiness at home, that is, with a colored hair gloss.
No commitment issues: You will never have to get stuck with your crazy hair color decisions again! With a colored hair gloss, you can try out all the colors and tones you want in your hair without regretting it.
Hair treatment for everyone: No matter your hair texture, length, or even if you have a sensitive scalp, anyone can use a hair gloss to get a subtle dash of color or just a smooth and shiny look.
The Best of it
Now that you know the what and why of hair glosses, here are some of the best hair glosses that will enhance your color-treated hair with its magic.
Click here to check out our list of best Hair Glosses to give your hair a radiant smooth and shiny look.
Hair gloss is your BFF for getting salon-like hair shine at home. From drugstore staples to luxury salon brands, there's a hair gloss for everyone in need of saving themselves of salon appointments every now and then.
Whether you an even tone warmth on your layers, gray ends, or just some extra shine, hair glosses are the key to play with your hair colors without worrying about hair damage. But when in doubt, reach out to a professional or your go-to salon to help you out.
hair
About the author
Reader insights
Be the first to share your insights about this piece.
Add your insights