VITAMIN E: THE WHAT, WHY & BEST OF IT
Vitamin E is a fat-soluble vitamin that plays several roles in your body, serving as an antioxidant and boosting heart and eye health. Vitamin E is also available in serums, face masks, supplements, capsules and Vitamin E rich foods.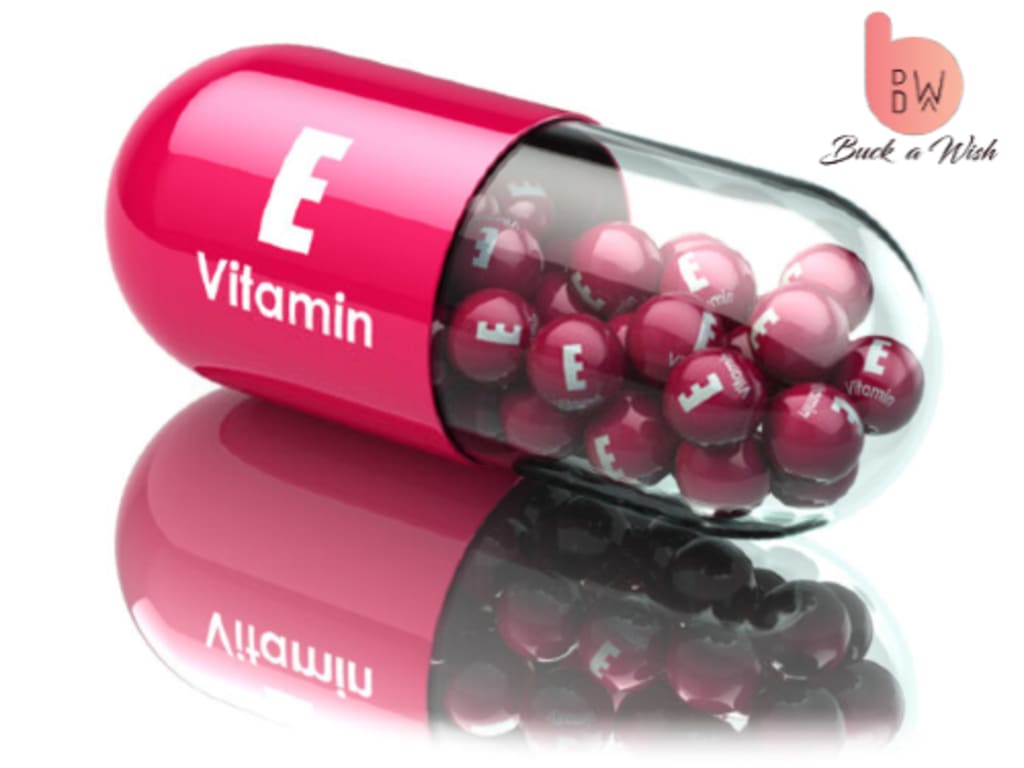 Out Of the long list of skincare ingredients, Vitamin E is the most common one. It's found naturally in our bodies and in certain foods. And if you look closely, you'll find it in many of the skincare products you already use.
The What
Vitamin E supplements are taken to maintain strong immunity, healthy skin, and eyes. It is an antioxidant and fat-soluble, which means our bodies store it and use it when needed. Vitamin E also helps in repairing damaged cells which are every dermatologist recommends taking Vitamin E supplements.
Vitamin E supplements are great for treating skin breakouts, dull lips, and swollen eyes. Vitamin E oil helps in regaining that flawless skin and much more.
The Why
We all know that Vitamins are essential for our body, but let's see what the actual benefits of Vitamin E are.
Vitamin E helps in moisturizing skin and is excellent for preventing or repairing dry skin and treating sunburn.
Some studies have claimed that Vitamin E can help in healing wounds.
Some users of Vitamin E oil and supplements claims that it can prevent skin cancer.
Vitamin E does not treat skin allergies or infection that causes skin irritation, but because it moisturizes skin, it may offer temporary relief from all the itching, usually caused by dry skin.
Vitamin E relieves the dryness and itching belonging to eczema; it is found that oral vitamin E supplements improve eczema symptoms.
Vitamin E is applied to the skin or taken as supplements; both prevent or treats scars. It is said that well-moisturized skin is less likely to have a scar if you are not allergic to vitamin E than using it as a moisturizer while the wound is healing can offer significant benefits.
Dry skin looks more wrinkled than well-moisturized skin. Using vitamin E oil can make your skin look young and less wrinkled. Vitamin E oil prevents skin from fine lines and wrinkles if used regularly.
Vitamin E also prevents yellow nail complex, which causes peeling and cracked nails. Vitamin E oil helps maintain nail health as it prevents cracked cuticles and repairs dry skin around the nail.
Garden of Life Vitamin Code RAW Vitamin E
Vitamin Code Raw Vitamin E from Garden of Life is made from organic fruits and vegetables naturally rich in Vitamin E. This product is vegan, too, as the soft gel capsule is made from cellulose. But it is essential not to exceed the recommended dose.
Nutrilite™ Chewable Vitamin E
Though most of the vitamin E supplements come in soft gel forms, this is a chewable option. This Nutrilite Chewable Vitamin E is great for kids and people who have a hard time swallowing pills.
Sundown Naturals Vitamin E
Sundown Vitamin E capsules are made without gluten, wheat, or dairy. There are additional colorings, preservatives, and artificial flavoring. This product is not vegan as it is made from gelatin.
BulkSupplements Vitamin E Powder
Supplements in powder form make it easy for a user to take the exact amount of vitamin E they are looking to consume. It provides substantial doses, and it's easier to mix the supplements in a drink or a smoothie.
JĀSÖN Extra Strength Skin Oil, Vitamin E
JĀSÖN Extra Strength Vitamin E Skin Oil is known for treating scars. And as it contains pure tocopheryl acetate, It is perfect for treating stretch marks. This vitamin E oil is cruelty-free and does not have additional harmful preservatives.
The Body Shop Vitamin E Overnight Serum-in-oil
Body Shop Vitamin E Overnight Serum-in-Oil works like magic in the night shift so you can wake up with brighter, softer, and more hydrated skin. This Vitamin E oil gives you a super glow and helps in fighting skin problems.
Derma E Vitamin E Skin Oil
Derma E Vitamin E Skin Oil reduces the signs of skin aging and also stops dryness. It contains vitamin E oil and hydrating safflower seeds and provides optimal moisturization for your skin, and softens it from head to toe.
Vitamin E is a fantastic antioxidant that promotes healthy skin and boosts your heart and eye health. It works great when applied topically or directly to the skin or dull lips. It also plays a vital role in your immune system and metabolic processes. So don't wait up; get your Vitamin E oil, serum, or supplement right away!
Click here to check out our list of best Vitamin E to give your skin a radiant glow.