Full Glam Makeup in 1-2-3!
Learn how to achieve a beautiful smokey eye, red lip look in three easy steps with internationally published makeup artist Kyrsta Morehouse.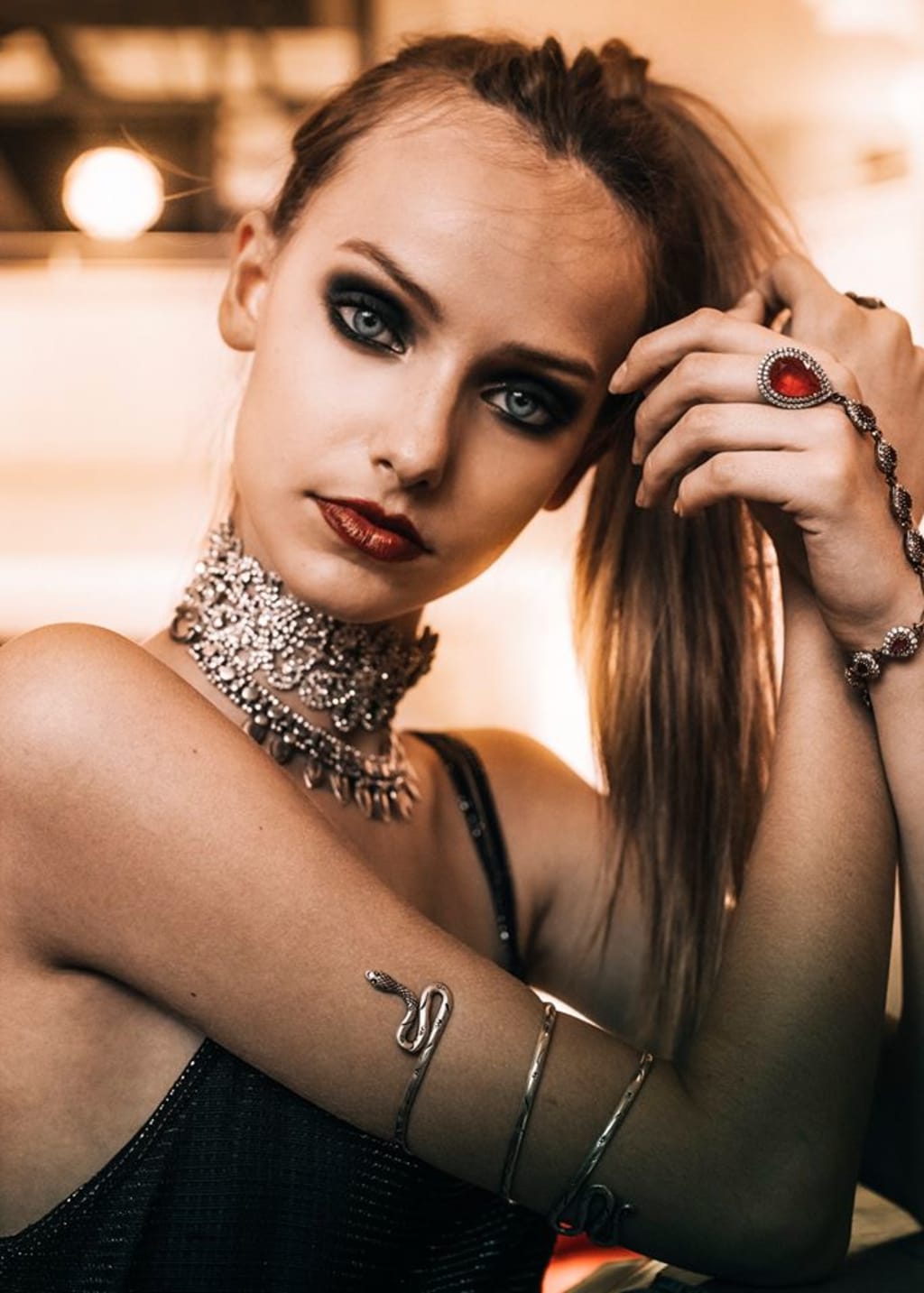 Hey there, makeup lovers! Learn how to achieve a dark, sultry smokey eye and bold red lip with award winning, internationally published makeup artist Kyrsta Morehouse:
I listed out a few of my favorite products to use for a simple three-step glam look. All of these products are available at Choice Bin and range in price depending on product and brand.
So let's dive in! Three easy steps: Eyes, skin, lips!
I always start by prepping my client's skin. For this model, I started with Kevyn Aucoin primed skin developer. This primer is a great product for all skin types to smooth out the face, leaving you with a beautiful canvas to create on. Since this look involves a lot of dark eye shadow, I like to apply the eye makeup before my foundation to avoid making a mess with any fall out from my eye shadow. I start the eyes by basing out the eyelid with Tarte clay pot waterproof liner in black. Using the liner as an eye shadow base will help the black shadow remain very pigmented. I then use my NARSissist loaded eye shadow palette for my eye shadow. I start by gently patting the black shadow over the black liner to set the liner. Next, I use a fluffy brush to apply the dark espresso brown in the crease/edge of the black shadow and blend the colors together and into the skin making sure there are no harsh lines and everything blends together smoothly. Next, I use a small flat brush to blend a thin line of black shadow under the eye as drop shadow. Make sure the drop shadow is buffed and blended out so it isn't too harsh. I then use a small brush to apply the shimmery gold color to the inside corner of the eye to open up the eye. Next, I add a few layers of Marc Jacobs Beauty velvet noir major volume mascara to the top and bottom lashes. Finally, I finish off the eyes with some Anastasia Beverly Hills brow definer to fill in the brows.
Now that the eyes are done, I go back and finish off the face. I love to use the Smashbox studio skin 15-hour hydrating foundation for smooth, flawless skin. Before I use my powder highlight and contour I want to be sure to seal this liquid makeup with Laura Mercier invisible loose setting powder. Once the face is set, I do a light dusting of some Stila Heaven's Hue highlighter across the cheek bones, followed by a little contour using Becca sunlit bronzer under the highlight to add some warmth and dimension to the face.
To finish off this glam look, I added a beautiful red lip. Since red is such a bold color, I like to always use a lip liner like the Urban Decay 24/7 glide on lip pencil in "Gash" before I apply the lipstick. Once the lips are lined, I fill them in using Urban Decay vice lipstick vintage capsule collection in "Bruise." My very last step was a light misting of Cover FX Matifying setting spray to lock in all the makeup to last all night.
Feel free to use other brands and products. Everyone's skin and features are different. This just happened to be how I achieved this look for this model. Now it's your turn to try!
Time to bat those lashes and pucker your lips, 'cause you're ready for a night on the town!
To see more of Kyrsta's work visit her website at kyrstamorehouse.com or check out her Instagram @dramaticfx_makeup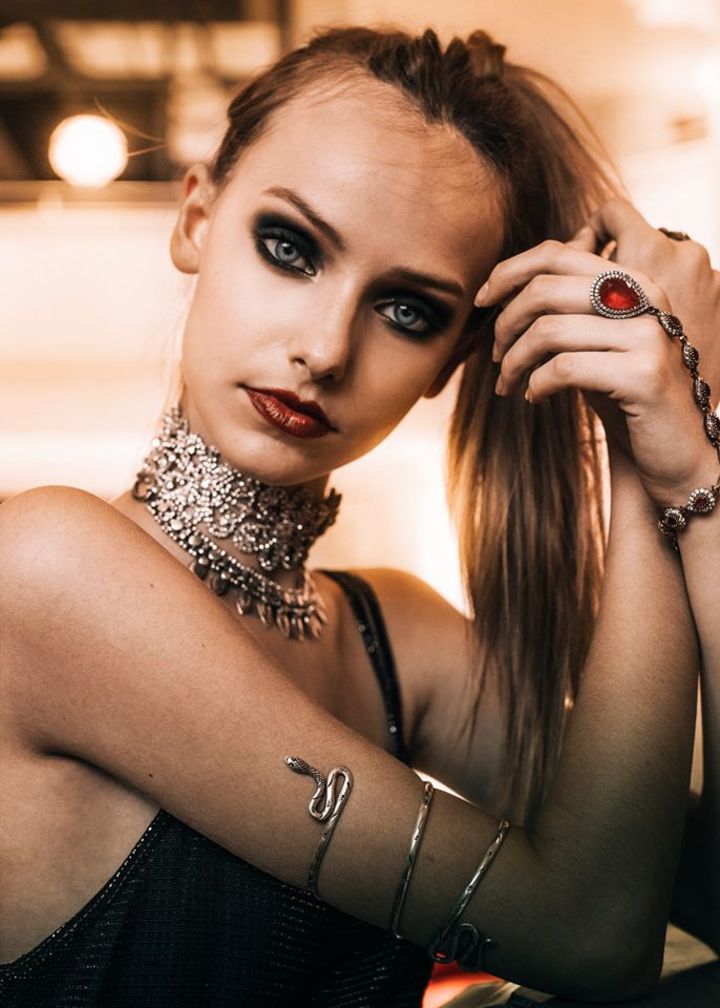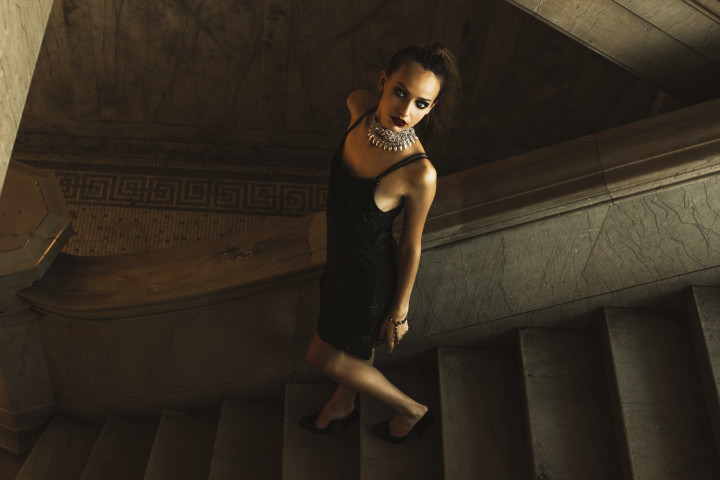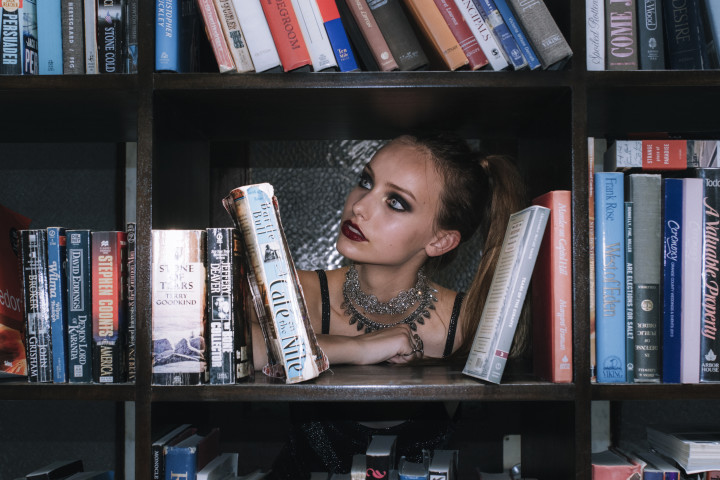 tutorial